My Shore Patrol guys.
First up the original GI Joe versions.   On the left is the 1964 version with the kitbag and on the right the 1967 version with the more appropriate radio replacing the kitbag and  the original helmet changed to a striped version.  
This is  a terrific uniform and I'm baffled as to why Palitoy didn't choose to include it in the 1966 Action Sailor line, a decision which meant that the UK didn't get a USN "dress blues" uniform.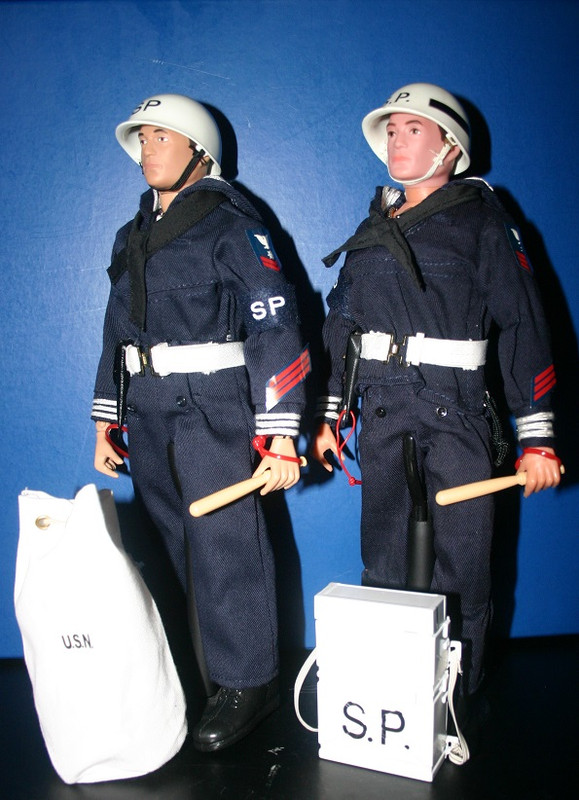 The original 1964 set came with the standard sailor "dixie cup" hat, with the helmet available only on  a small card.
Next up was is a kitbash inspired by the character played by Otis Young in the film 'The Last Detail'.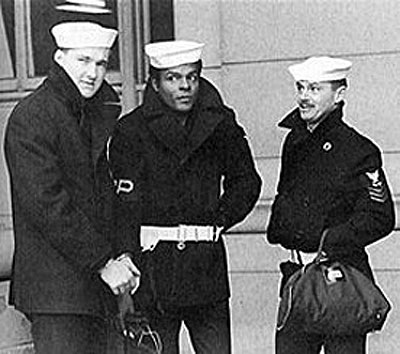 The basis of the kitbash is the splendid pea jacket, made by Cotwsold Collectibles.  One can never have enough Cotswold pea coats!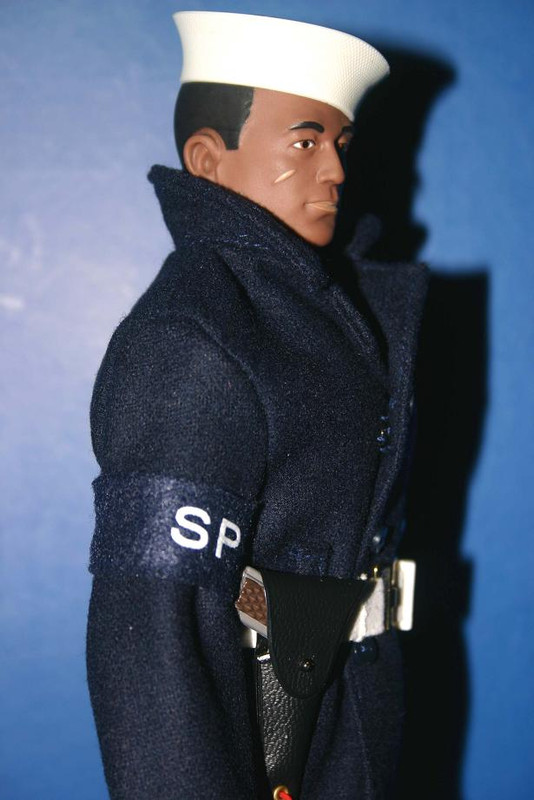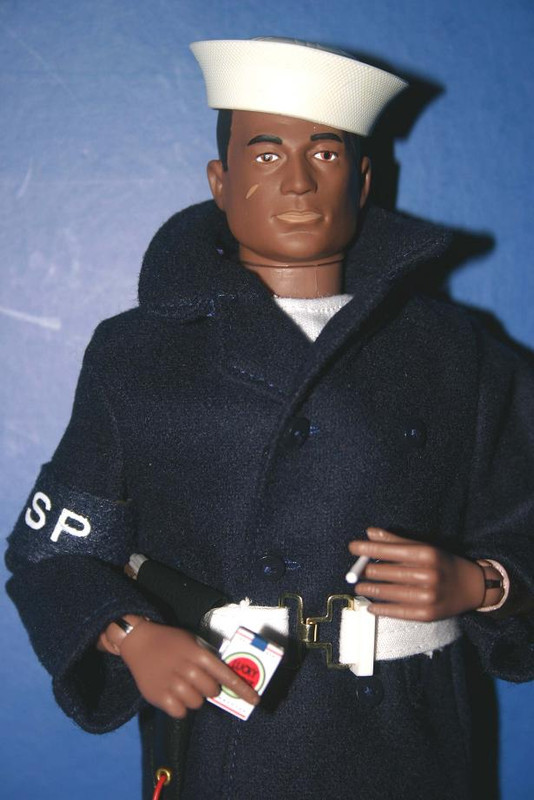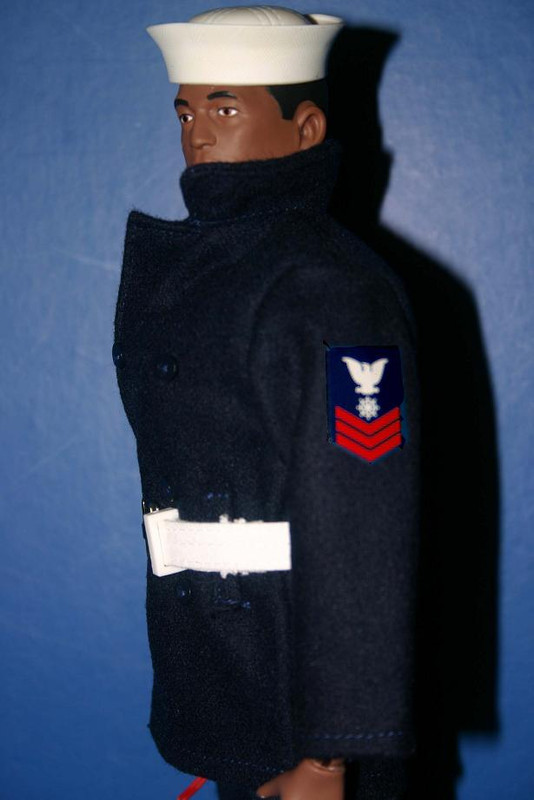 The next two guys are kitbashes of Shore Patrol personnel in USN "dress whites".  There were something of an afterthought for Hasbro, having never been produced in the 1960s GI Joe run, but they did include them in quite  a few GI Joe Classic Collection era sets.   Again, a terrific looking uniform with the only blot on Hasbro's copybook being that they put the rank insignia on the right sleeve when it should be on the left sleeve along with the service stripes.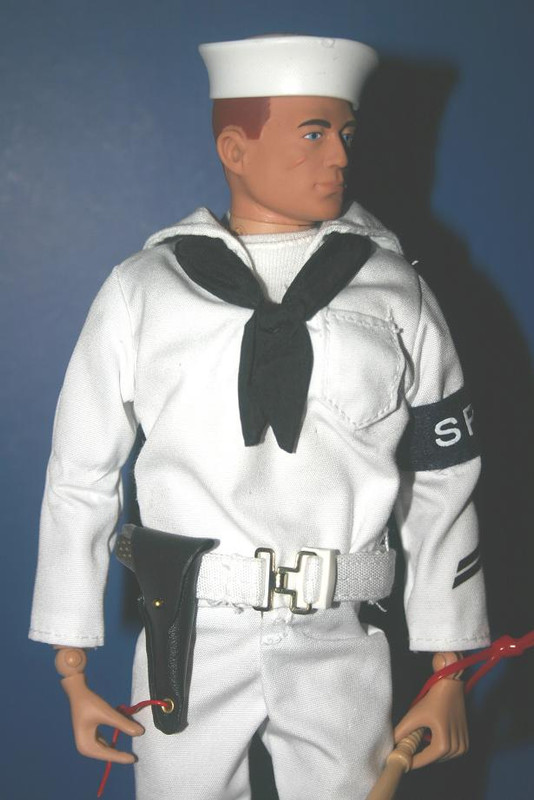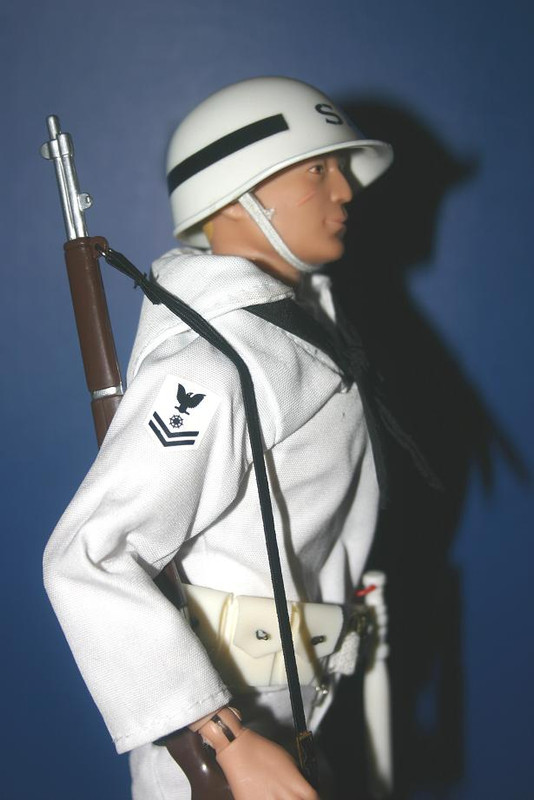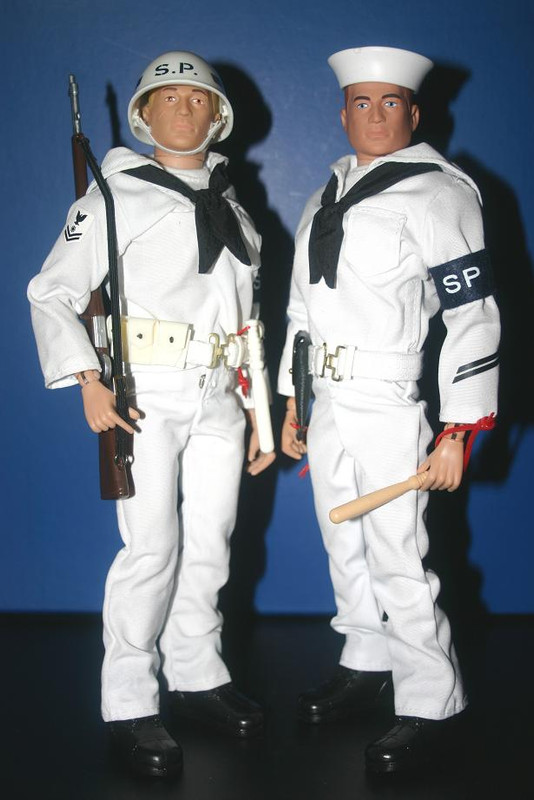 The SPs assembled and ready to raid some bars!