With age Muscle Body VAMs can loose there heads as the plastic connector rubs and eventually fails.
Silicone sealer was used to repair(glue) this head.  Not really a way you should treat a patient.
(1) Start by removing any type of glue that may remain on the neck post.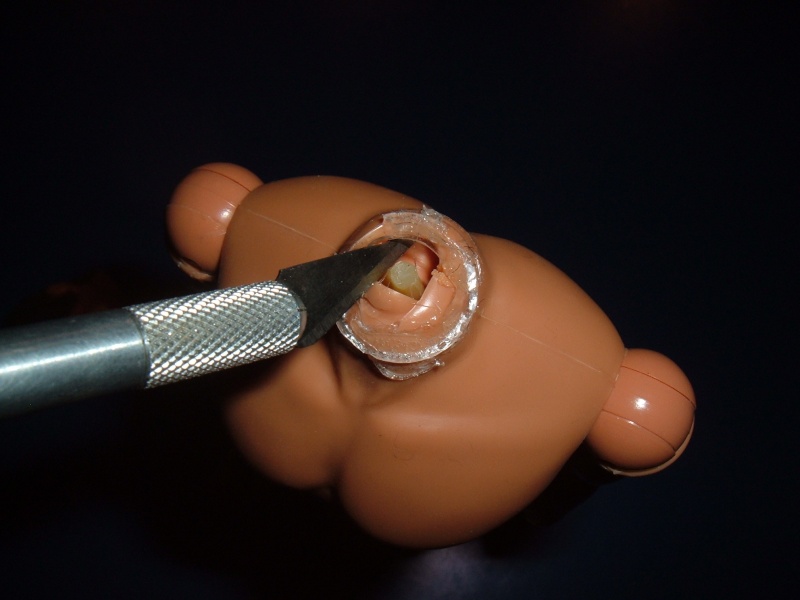 (2) Cut away any of the broken neck connector (the whitish thing) and remove all the residual debris.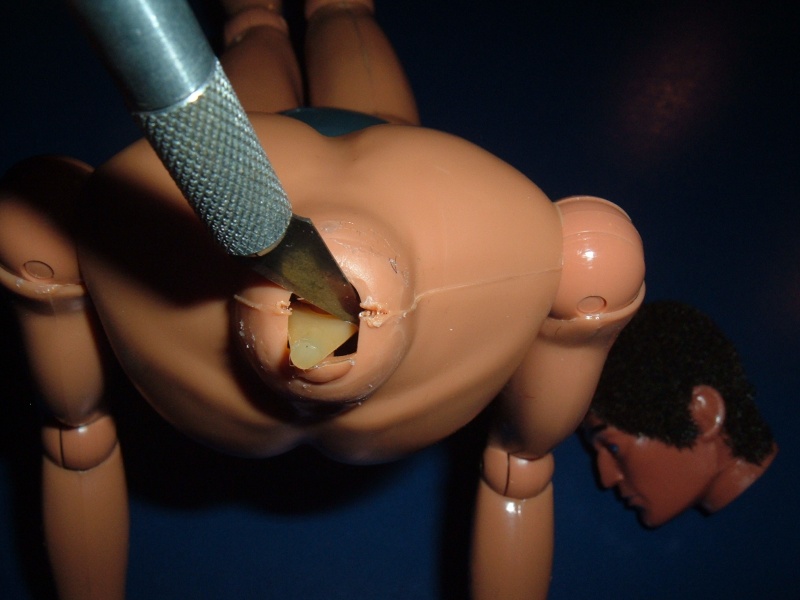 (3) Next gather a zip tie.  You want one that is roughly the strength of the original connector.  If you get one too sturdy the head will be stiff and very limited in movement.  If you use one that is too meek it will not last as long and the head may be floppy.
(4) Bend the end of the zip tie as pictured.
(5) Next we must remove the neck post that is hiding in the head cavity.  There is a slot near the top of the head where can grab with expanded needle pliers.  
If it doesn't budge try a cork screw or crochet needle.
(6)Once the neck post pops out of the head we need to thread the prepared zip lock through the neck post slot.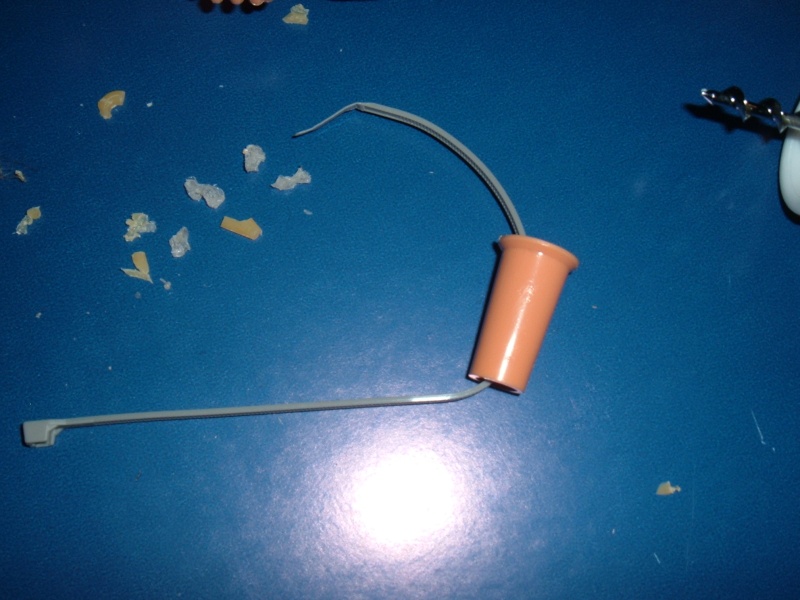 (7) Next thread the end of the zip lock you bent earlier and poke it in to one side of the flesh colored retaining pin.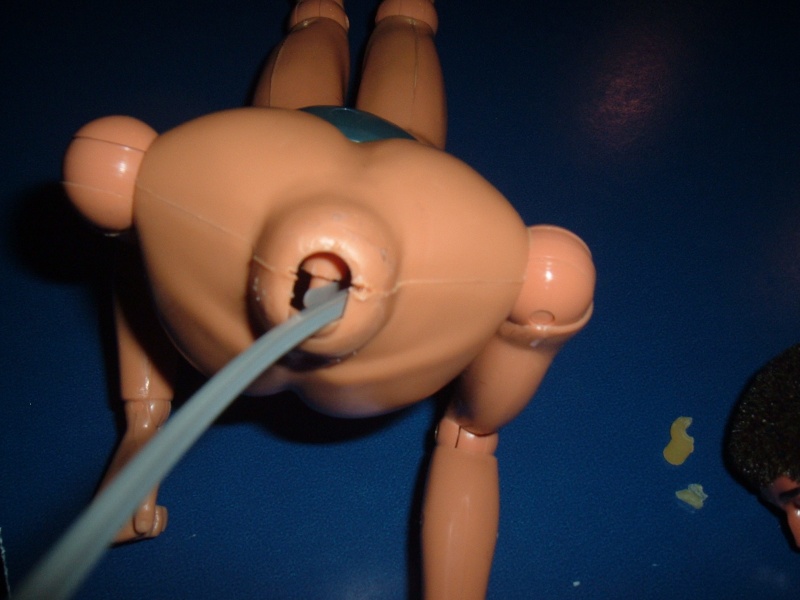 (8)Use your needle pliers or a paper clip to get a hold of the end of the zip tie as it loops under the retaining pin and pull towards you.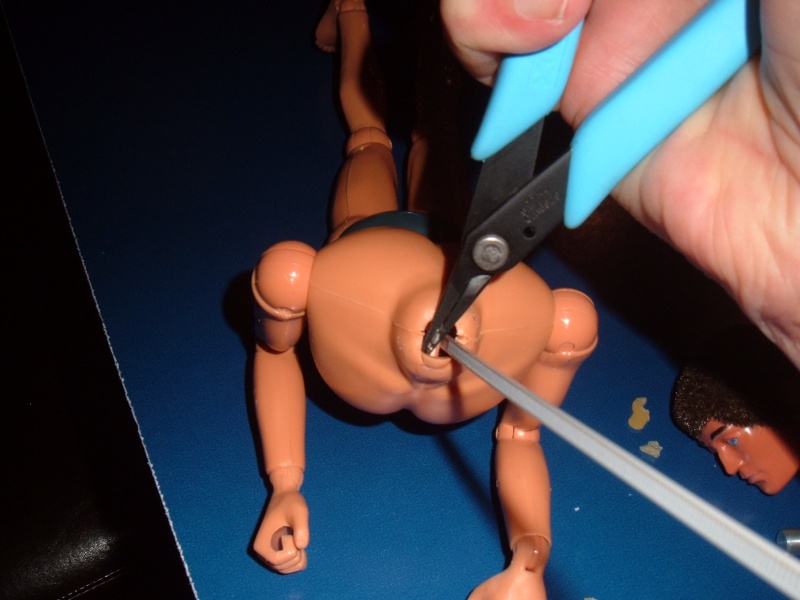 (9) Thread the end of the zip tie trough the neck post slot.  
Pull to tighten, don't over tighten or the head won't move much.
(10) Cut the leftover zip tie end.
Push the head back onto the neck post firmly.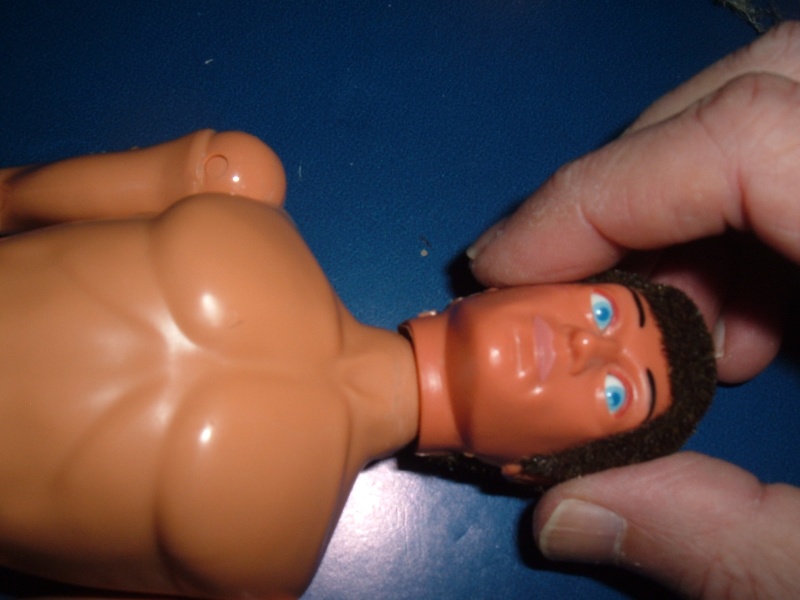 There you have it.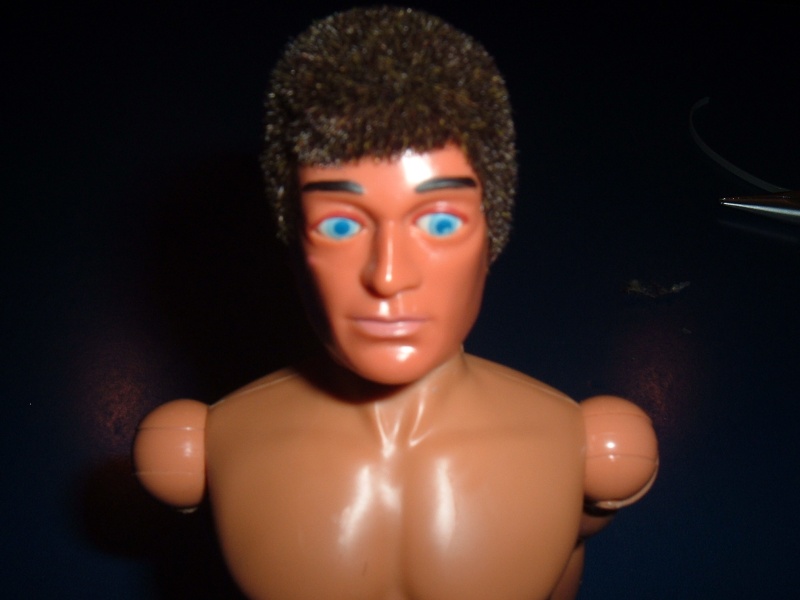 I tried this method after repairing another figure with the black stretchy cord.  I had more difficulty trying to get the cord looped inside the body cavity.  Give this a try.