Hi folks
I've recently started to transplant a few other A&S budget range heads over onto ChadValley/World Peacekeeper bodies.
Blonde ( my first Action Pilot from 1966 and holder of a set of Gold Tom Dog Tags) and Major Morgan of the training team meet Flight Lieutenant Bronze after his inaugural flight.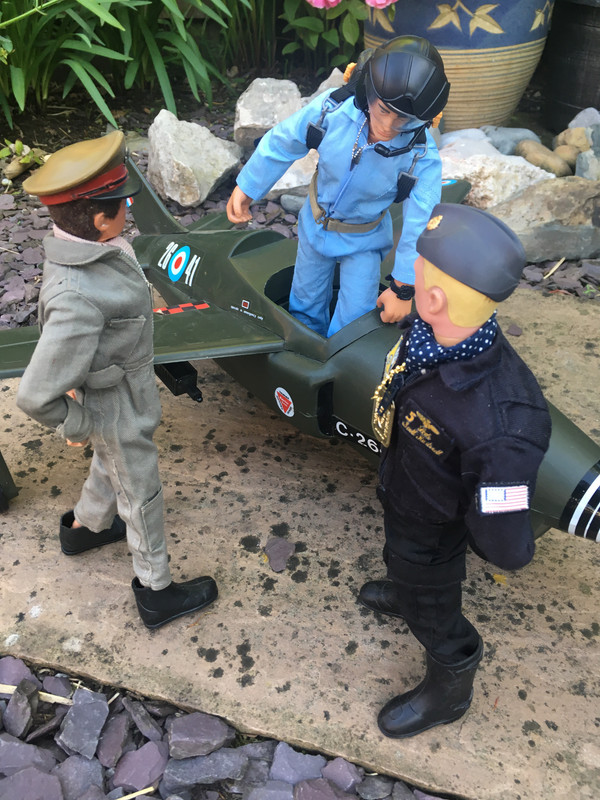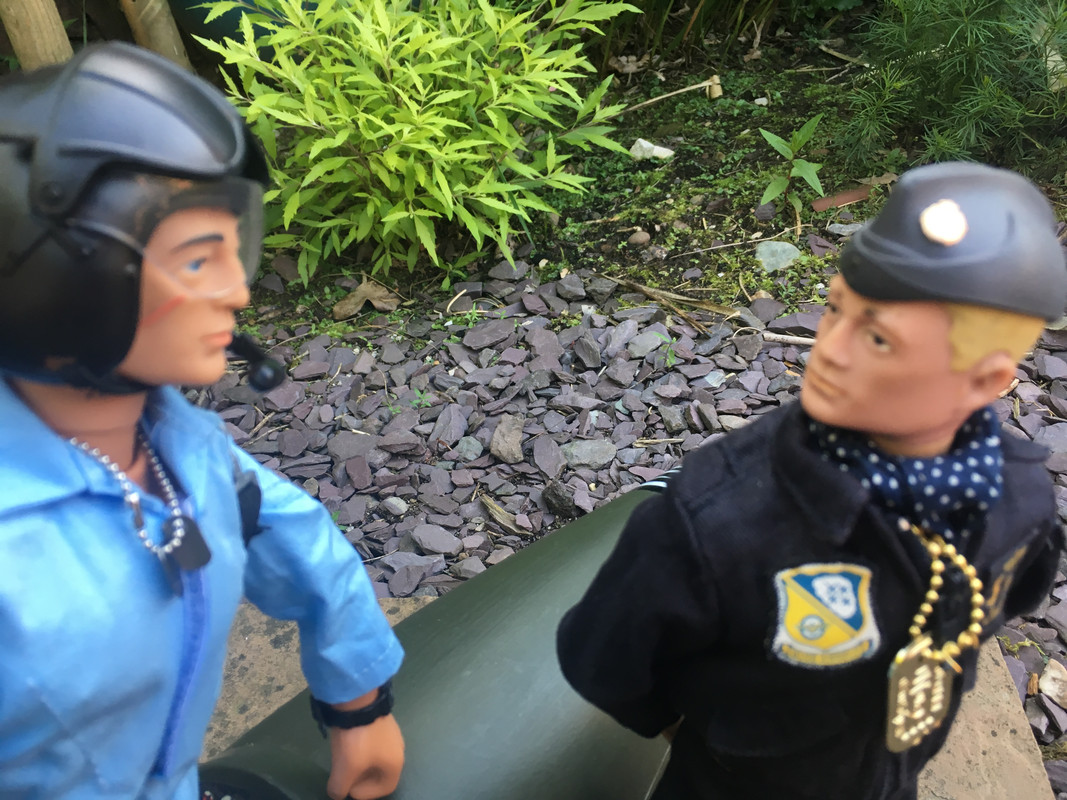 So Bronze how did she handle ?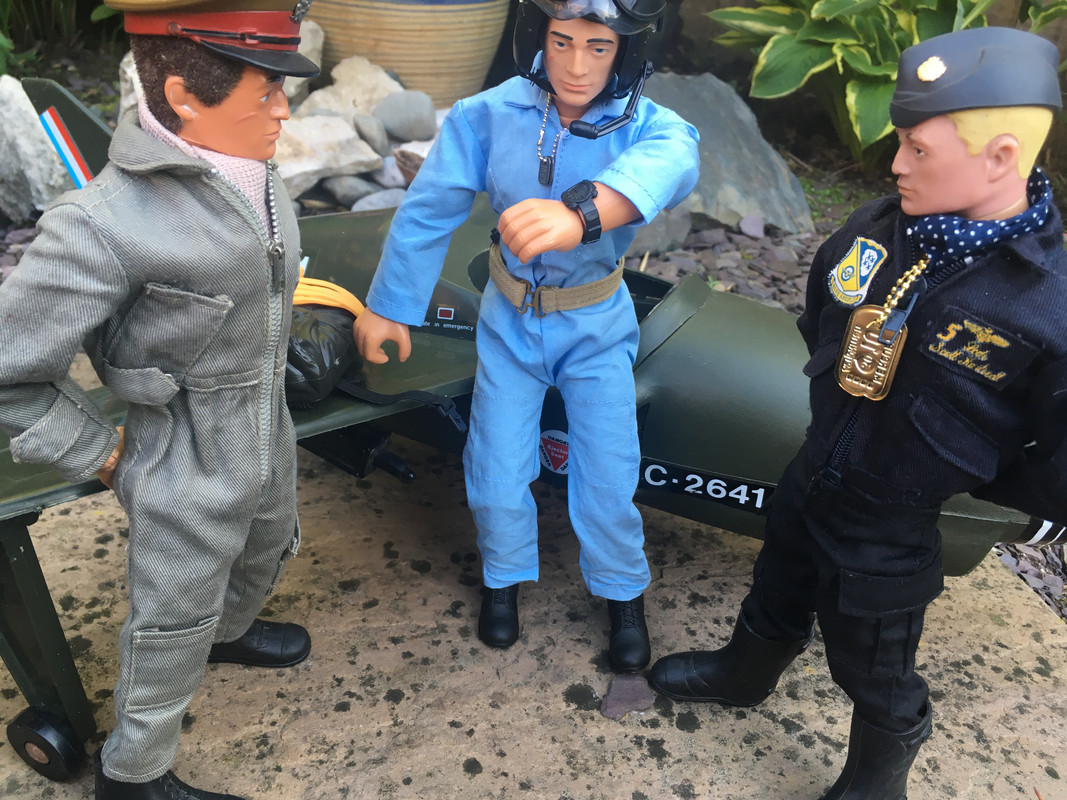 Well sir, I got 30 mins in her.. bit chilly though without a cockpit cover !
Blonde: I'll get Gunner to put an E_bay cit in..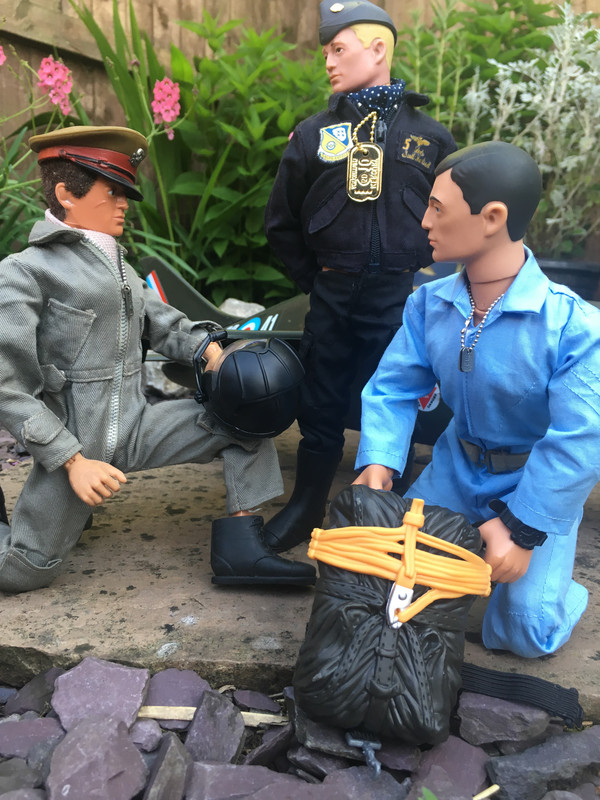 Major Morgan- How did the lastest issue flight helmet handle? - Good Comms?
Bronze: Yes sir and the 'shute was fine too.- Why don't you try the helmet on for size? I hear you piloted for Action Man Air Corp back in the day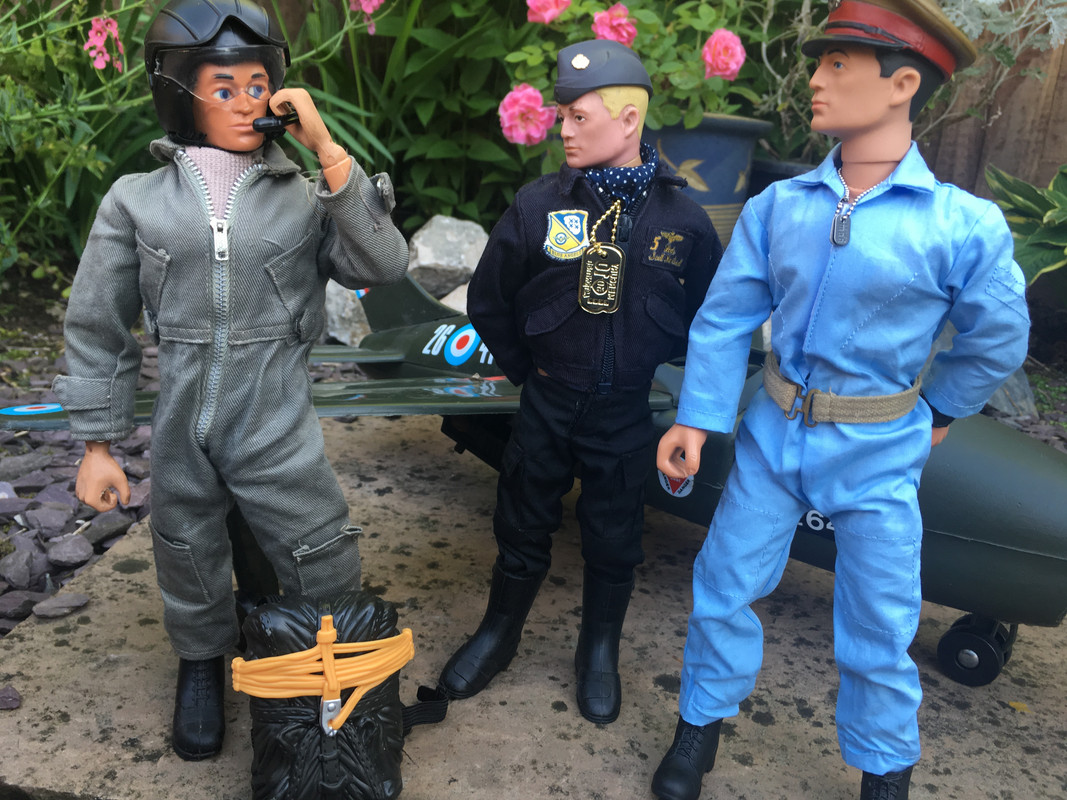 Major Morgan: Yes, mainly Choppers and Pursuit Craft with the odd Turbo 'Copter foray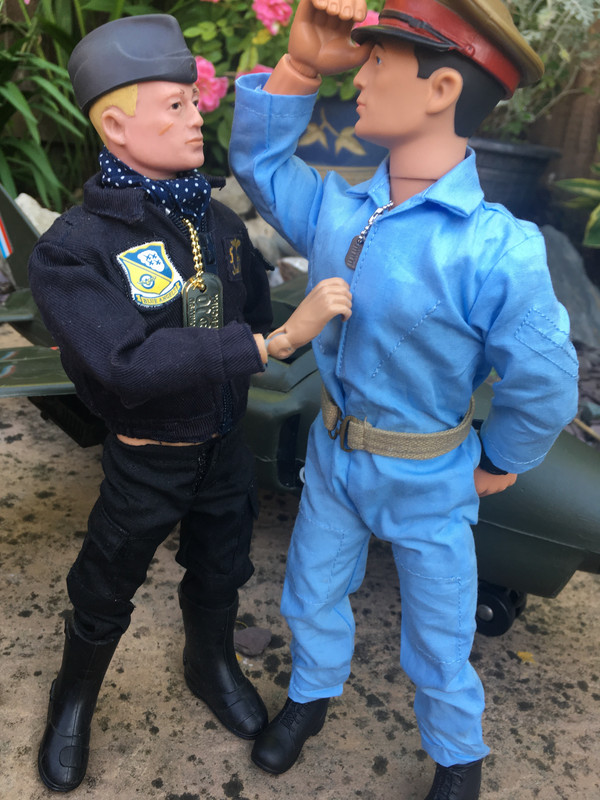 Blonde: I don't like this flight suit though Bronze - far too flimsy - I'll put in a request for set of classic Pilot overalls at the very least !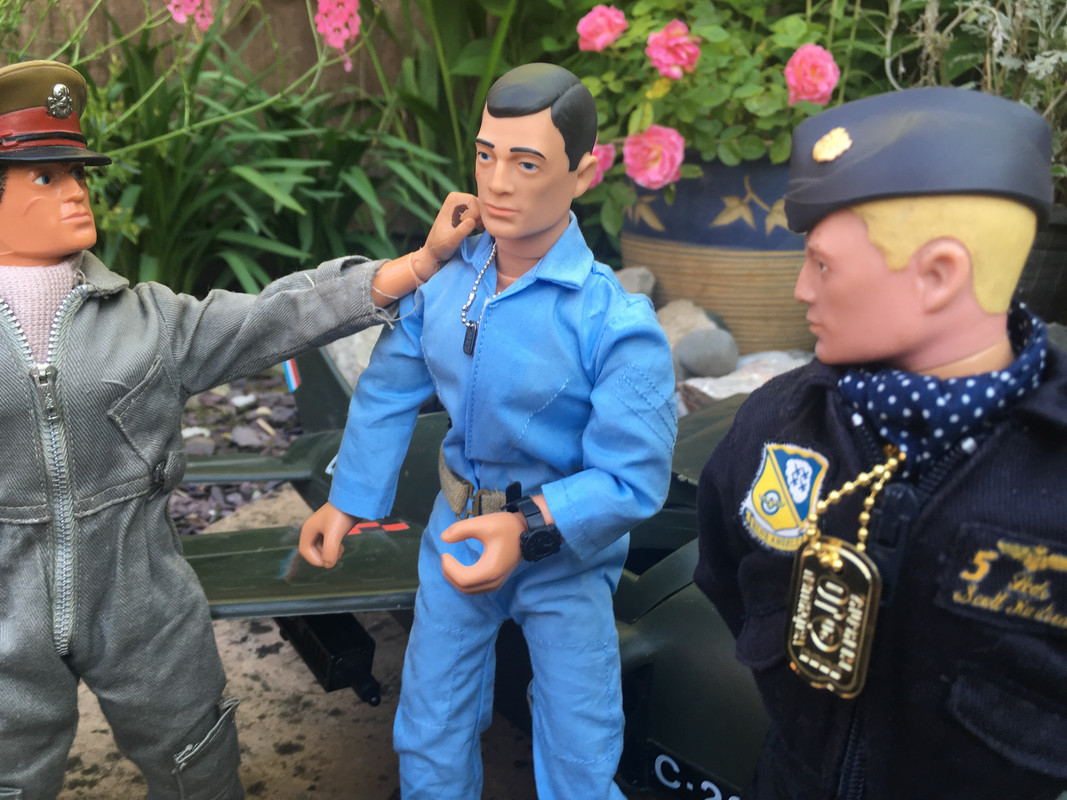 Morgan: Any Transplant issues ?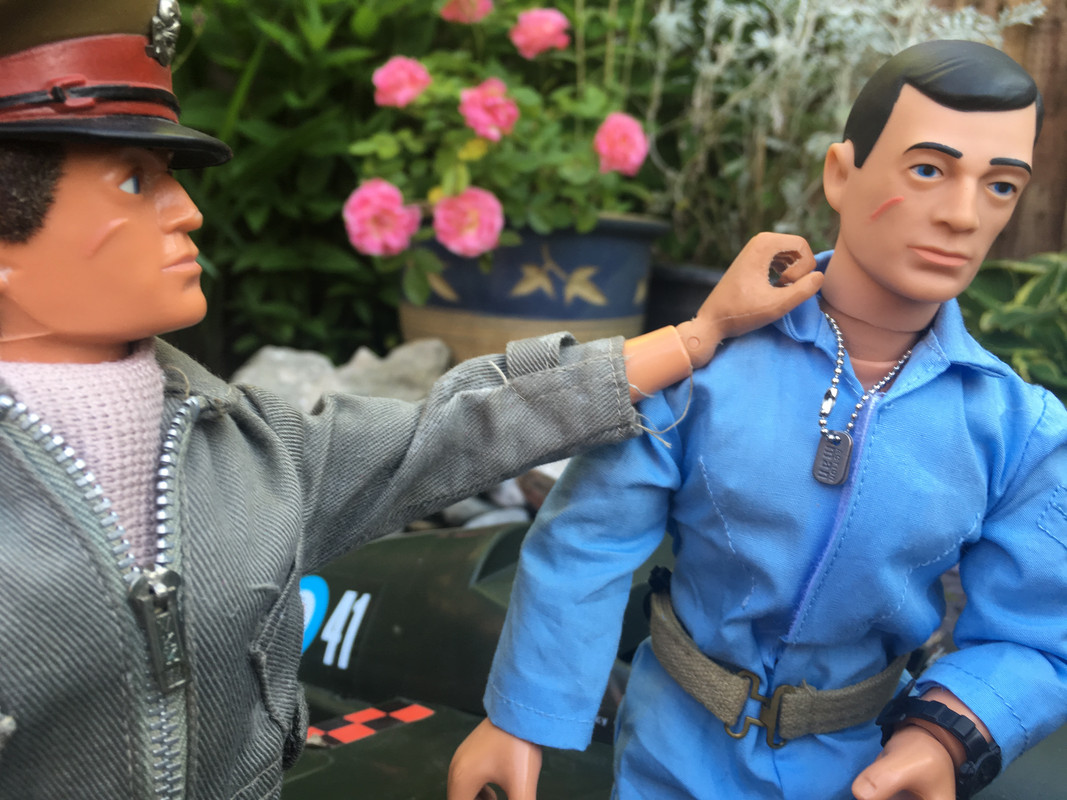 Bronze : No sir, all good the Gorilla Super Glue Gel has worked wonders and I'm getting used to being a bit "bulked up"-should go down well with the ladies !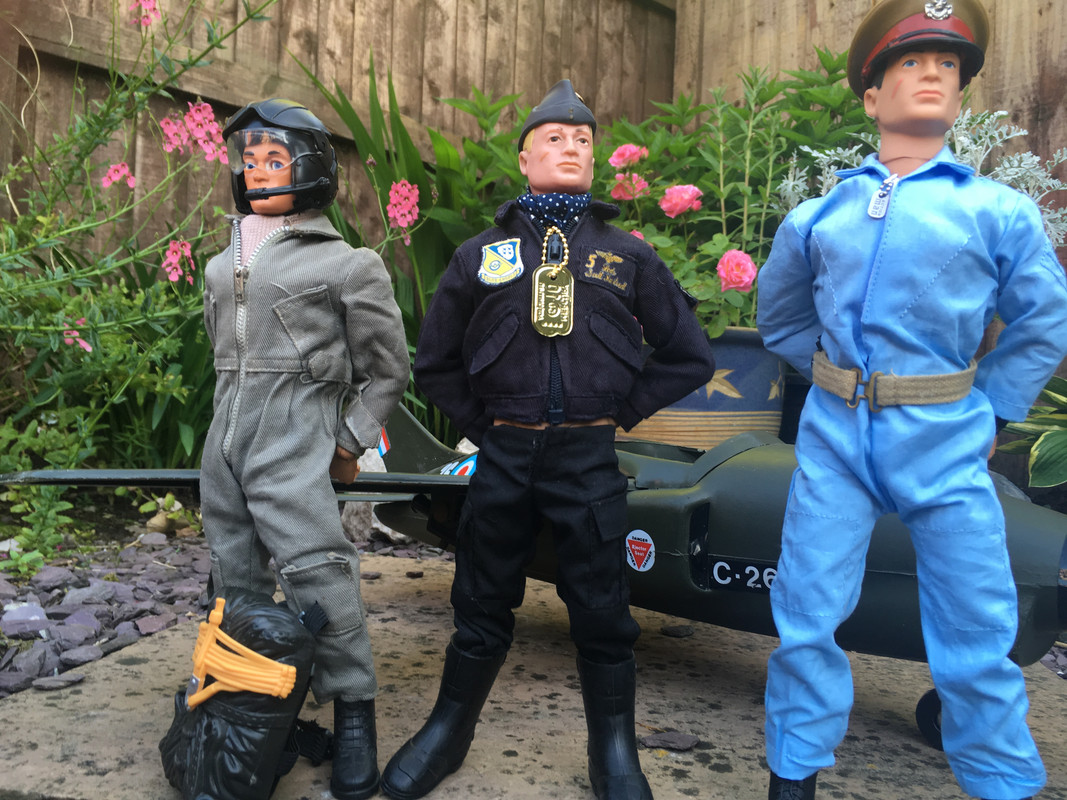 Welcome !... and hopefully the start of the fledgling Munrovian Air Corps.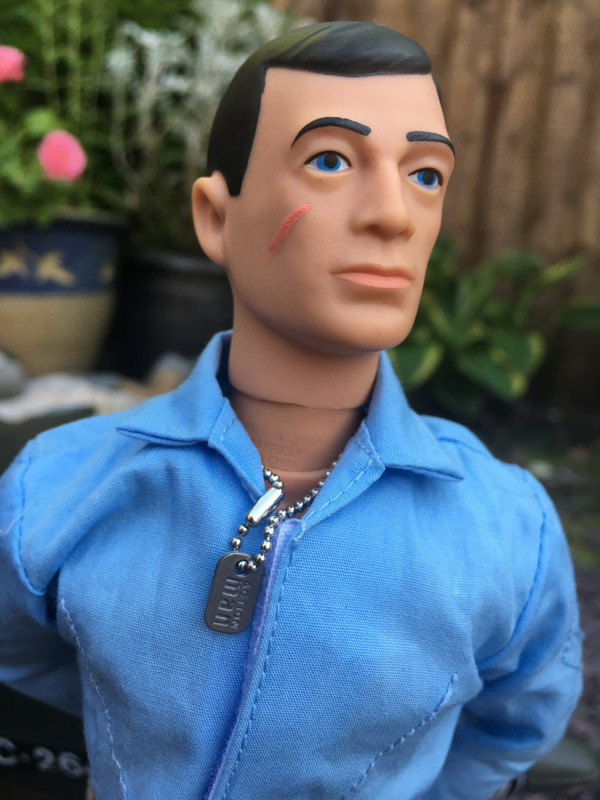 Now then ...where did I leave my aviators ?....
Mean while at a river beach...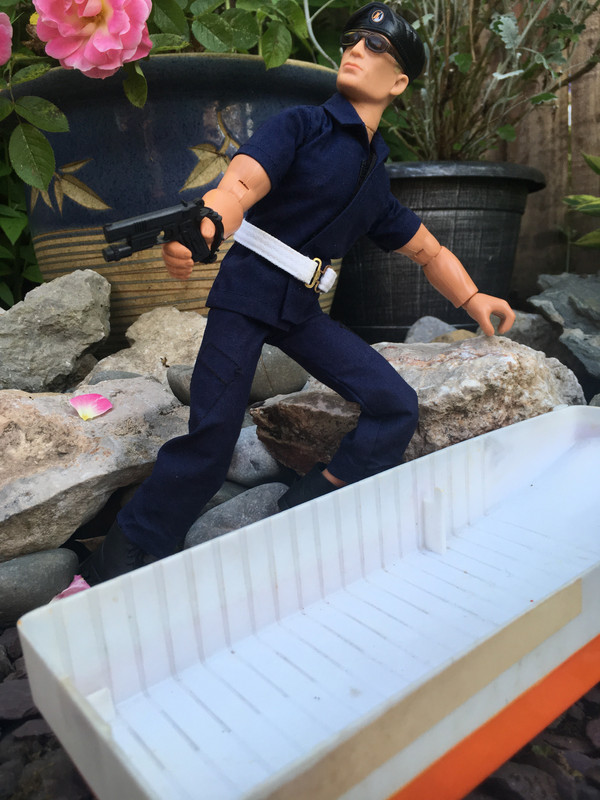 Sailor  Dan disembarks.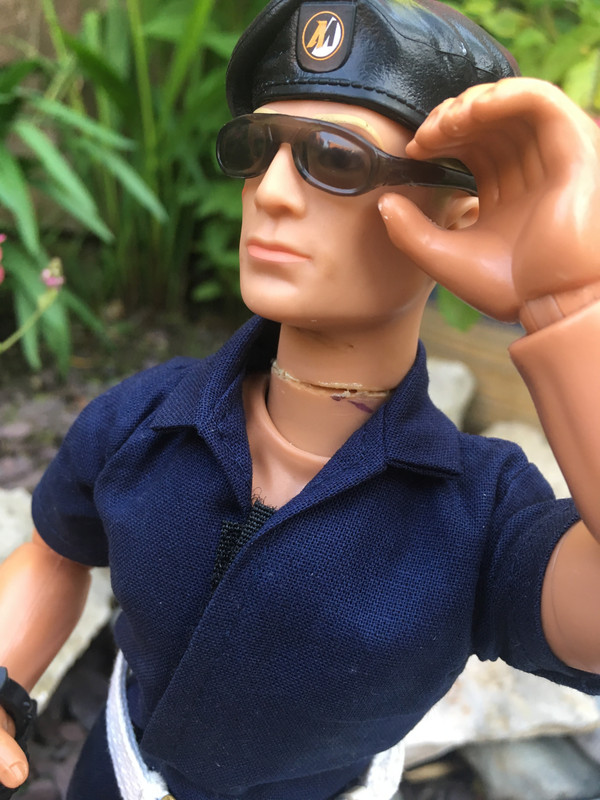 I wonder when Bronzey will miss these bad boys ?
Sailor Dan also has a MAM beret to replace his standard basic issue on- Thanks to ASckie 88 aka Prof Gangrene fan for that. Its one of the best AM berets IMO
He has been trying On Dreadnoughts Cap for Size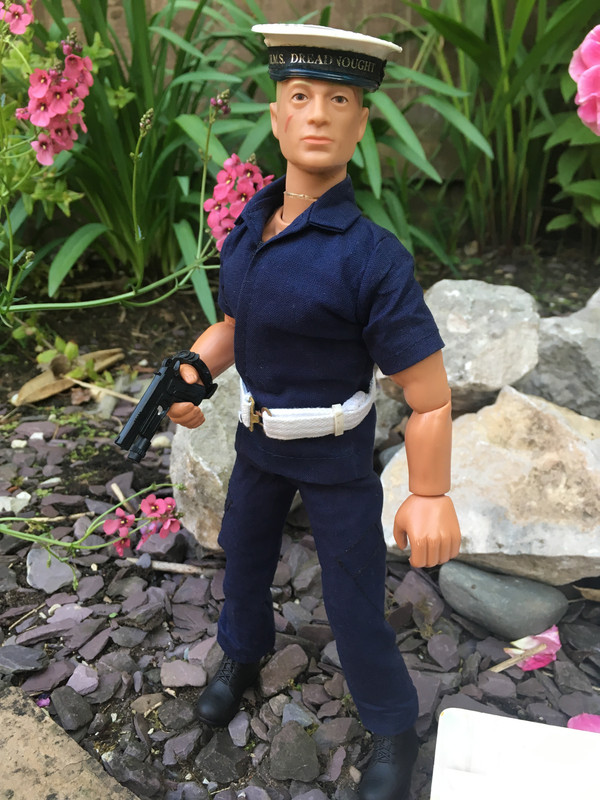 Dan has had a grade 2 transplant ( Glue line !!


) but he still thinks he look quite rugged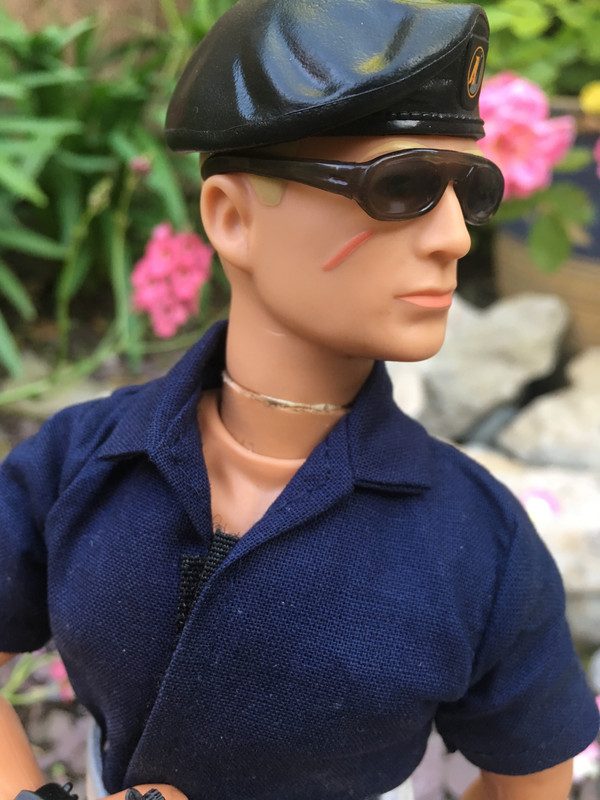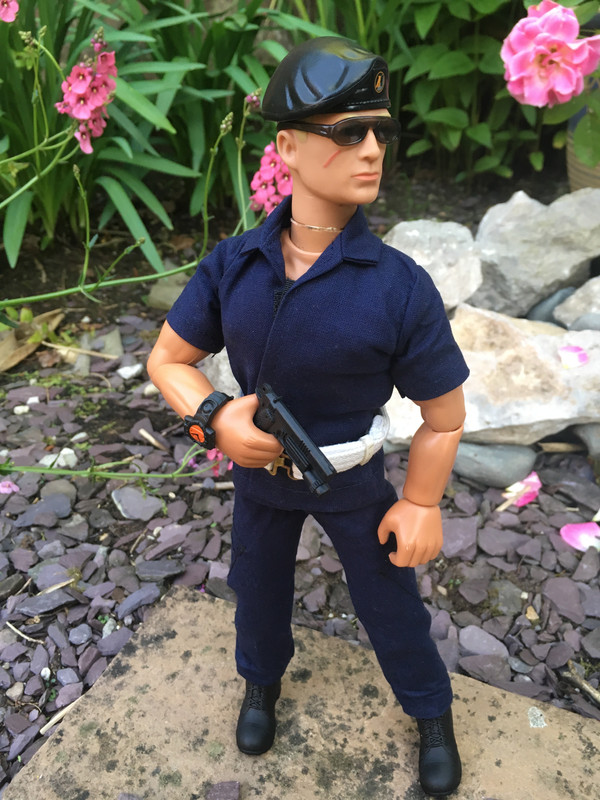 D2 joins Dan..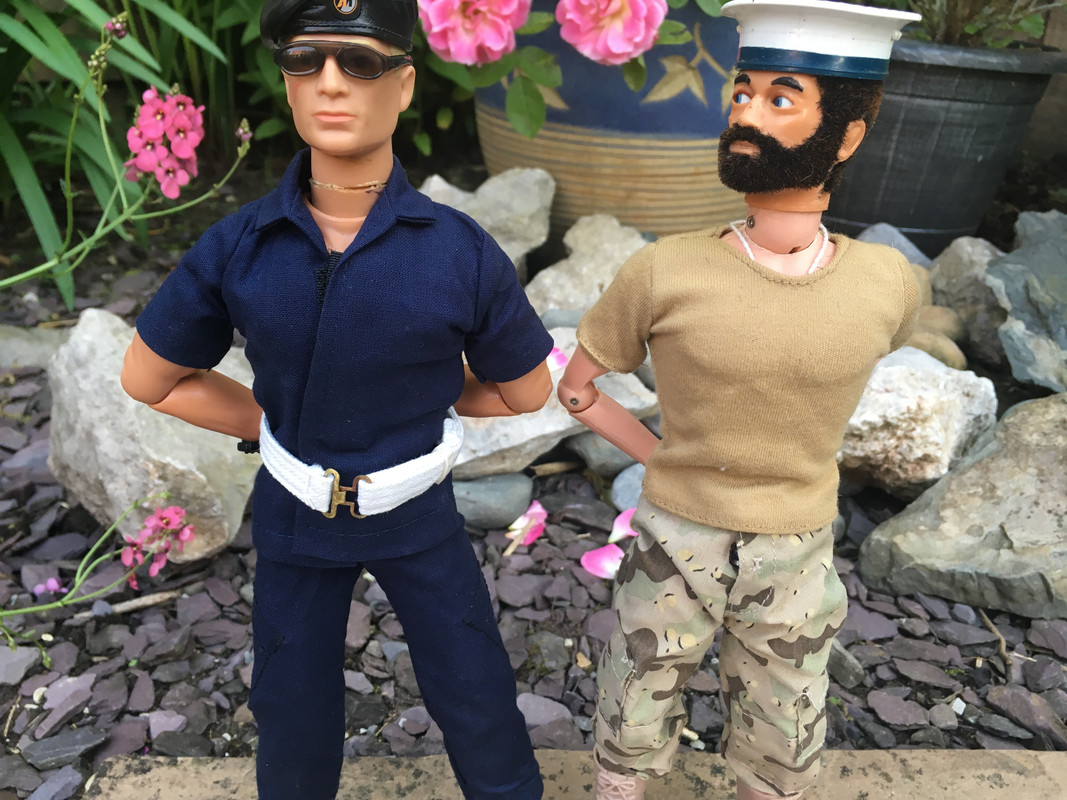 D2-Thinks " A bit too blonde, no beard  and way too good looking for my liking .. I need to introduce him to Hank PDQ  for a "Don't get too big for your boots" beer and chat ...
Thanks for looking- I've just spotted some more Basic soldiers for £10 so aim to get a small squad together.
Cheers Gunner