Was really luck to get this car with most of the bits. The top part of the exhaust is missing and I had to make the manifolds.  Also I repainted her using the closest paint I could find to the original. Photos of her being brought back to her first self are below.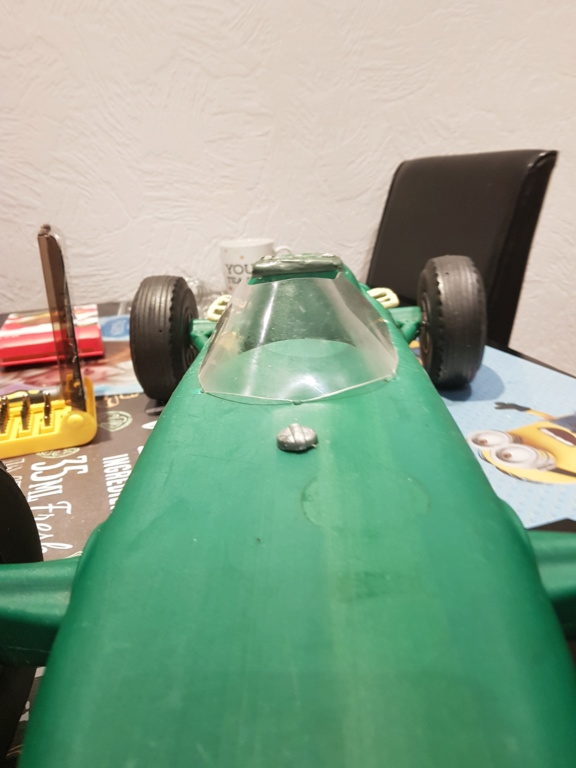 You will also see that one side if the drivers cockpit was also damaged. All I had to work with was 2 pieces of plastic. I used filler and then glued the pieces together as best I could then stuck them on to the filler.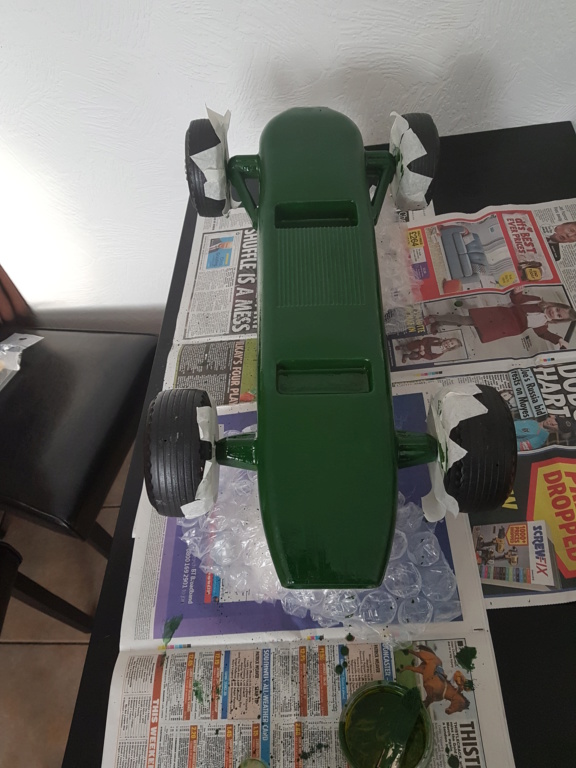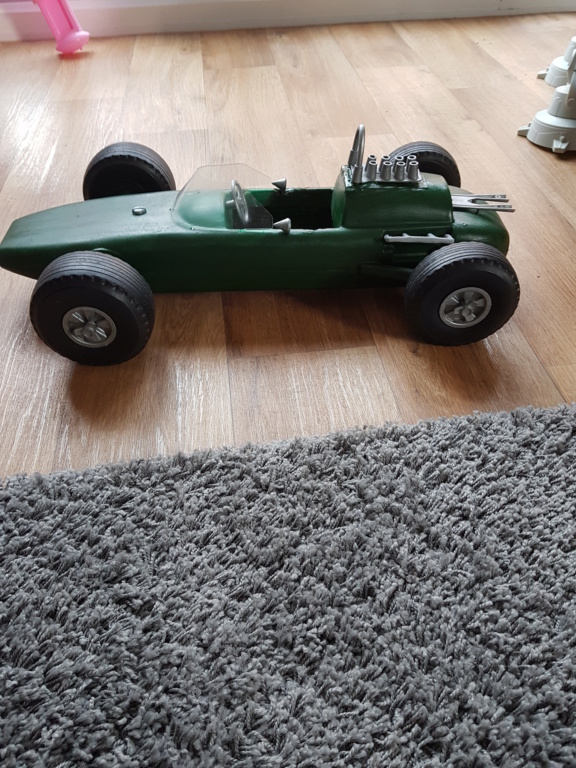 The finished racing, the stickers are very good repos.