Got the kitbash bug again
, so I've polished off a few figures I've had partially completed for a while.
An Action Man Searchlight I'd acquired a while ago, but hadn't earmarked for any figure, inspired this group kitbash of the London Blitz of 1940-41.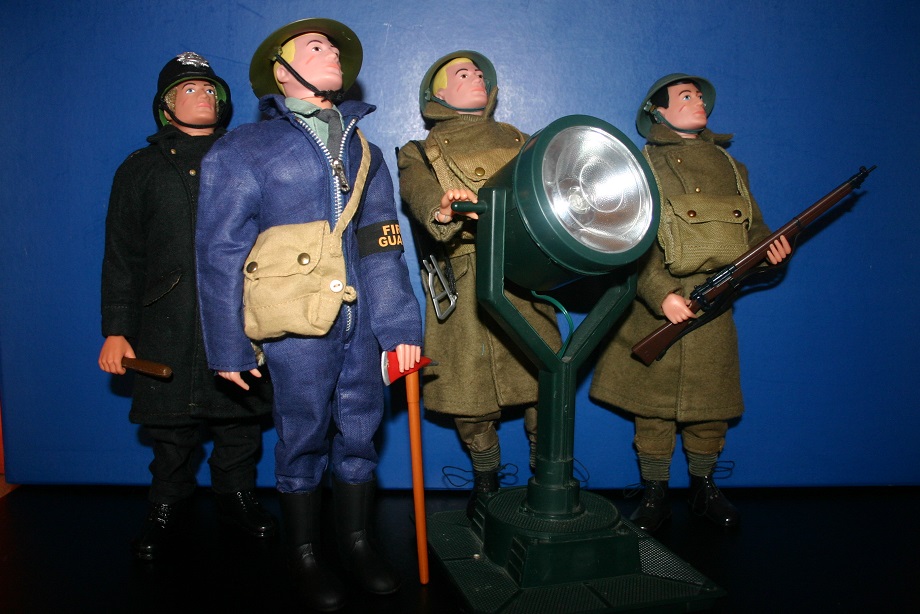 The London bobby is sporting a superb helmet made by Actionmat from the VAME forums, one of two slightly different ones that he made for me. This one is a period style helmet with the more pronounced "spike" on the top, so I thought it lent itself to this 1940s era copper. The greatcoat is a Colditz Escape Officer's coat that I dyed black.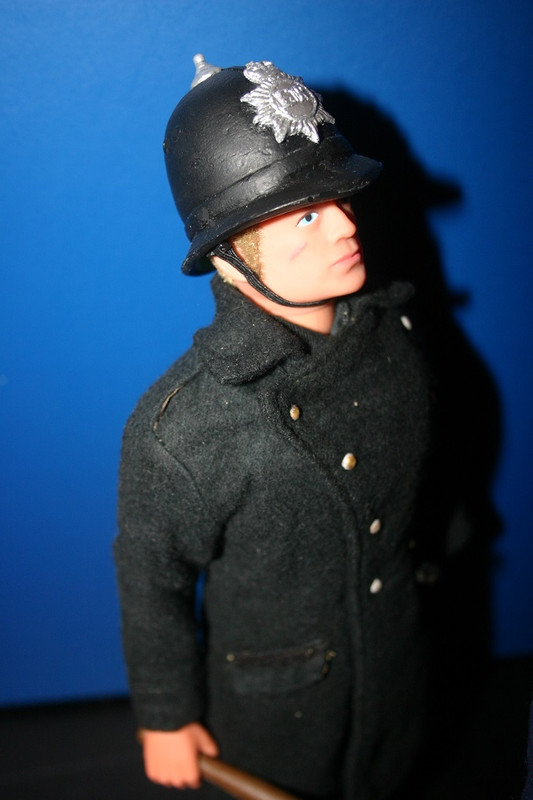 One of my two Tommies, both kitted out in Action Man British Infantryman gear, with the exception of the greatcoats, which, again, are from the Colditz Escape Officer set.
Rooting through my spares box I found myself with the makings of a couple of virtually complete sets of Soldiers of the Century British Infantryman uniforms with the exception of the jackets. I also noticed that i had a pair of greatcoats going spare and "Eureka!", a couple of Tommies dressed for cold weather sentry duty,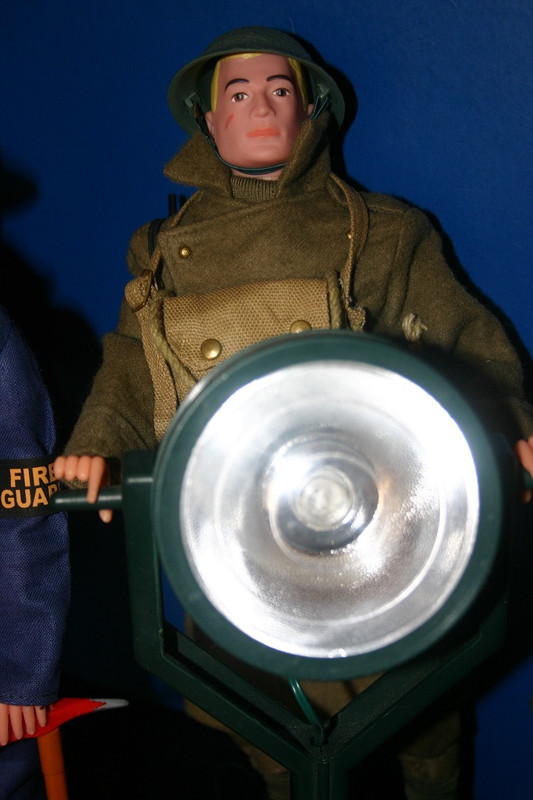 For this guy I thought that the Action Man Lee Enfield Rifle would make a nice change from the usual Sten Gun associated with the SOTC set.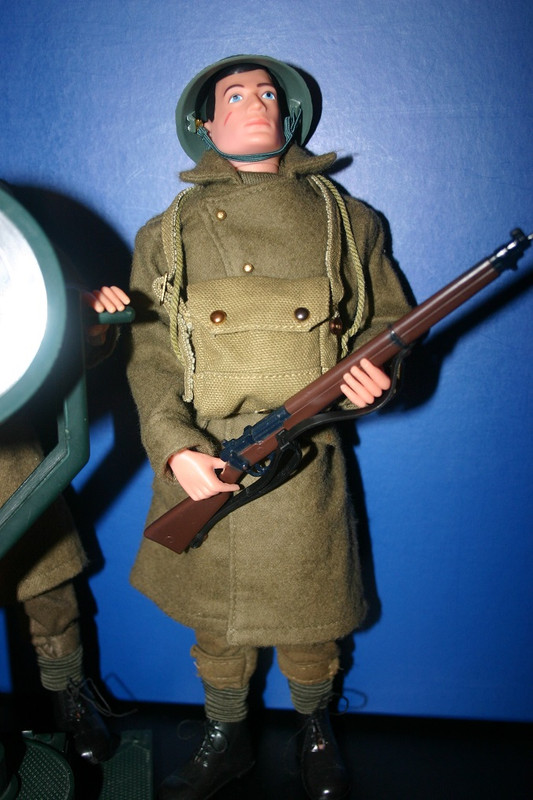 The ARP Fire Guard was an existing kitbash I'd done a few years ago, so I thought he's be perfect for this setup.
The overalls are Geyper Man, the shirt dickey is from Cotswold Collectibles, the tie from an unknown source, the armband from One Sixth Scale King and the rest of the kit is Hasbro/Palitoy. The helmet is from the GI Joe Desert Jeep Driver figure which I modified with the lettering.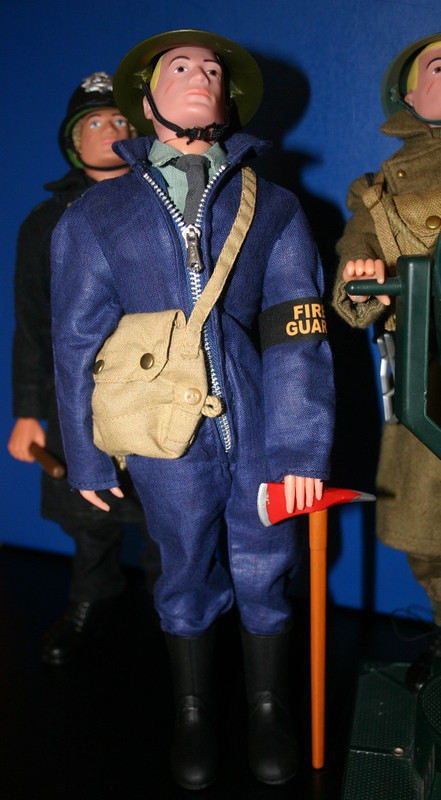 Watch the skies!!!