I know several of us collect other vintage toys as well as VAM so I thought I'd post some pics of a new purchase. Found this randomly looking on ebay.
Marx 'Chinook' Helicopter.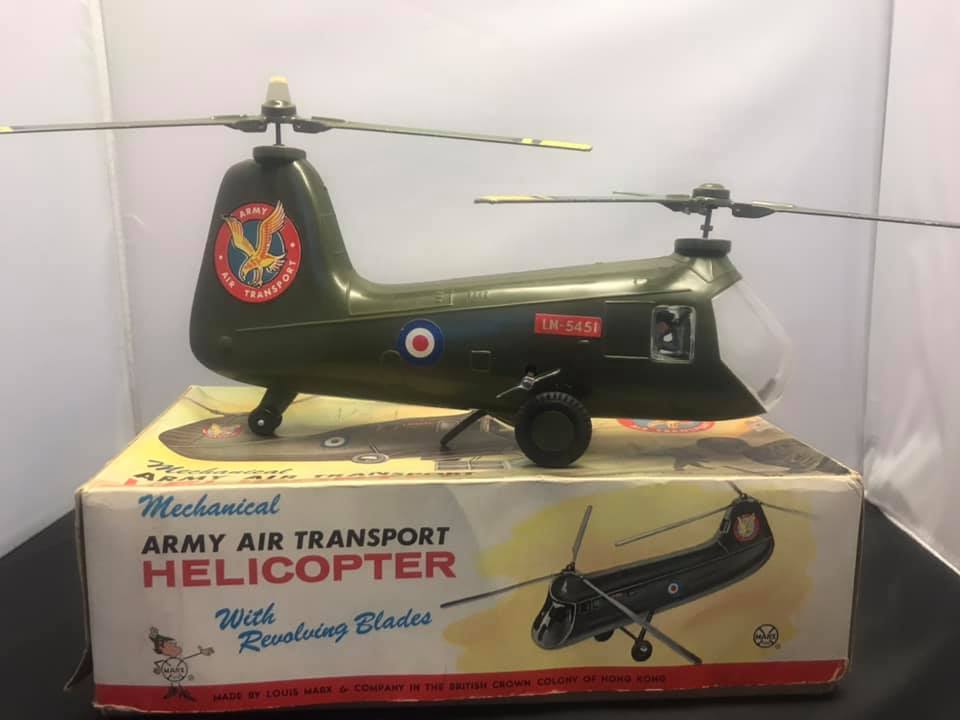 I had one as a kid and used to use it with my 1/32 scale Airfix troops.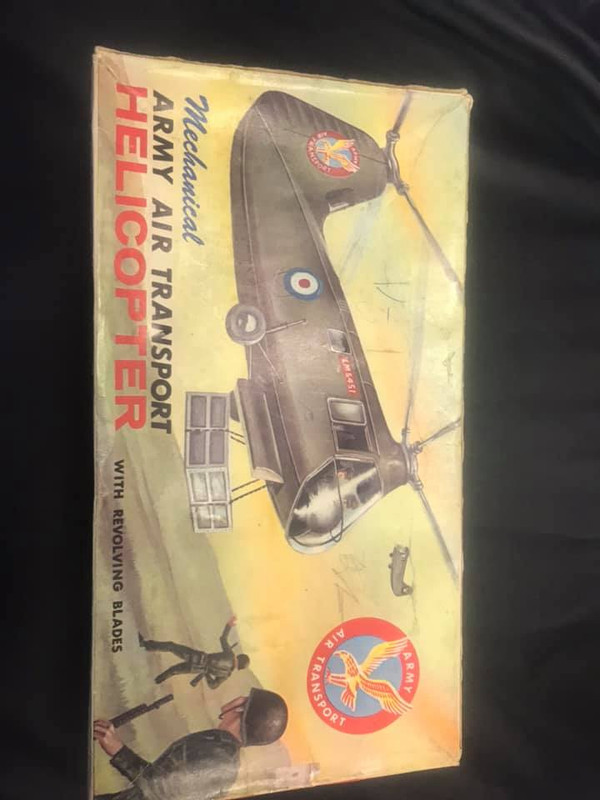 I don't actually remember getting the helicopter as a kid and the box art on this ebay example is unfamiliar to me so I think I got my childhood one as a hand-me-down from somewhere.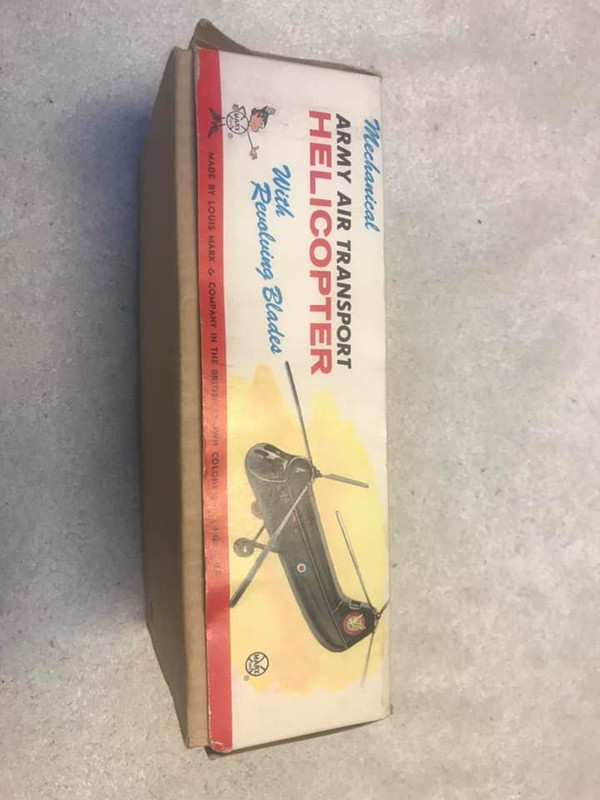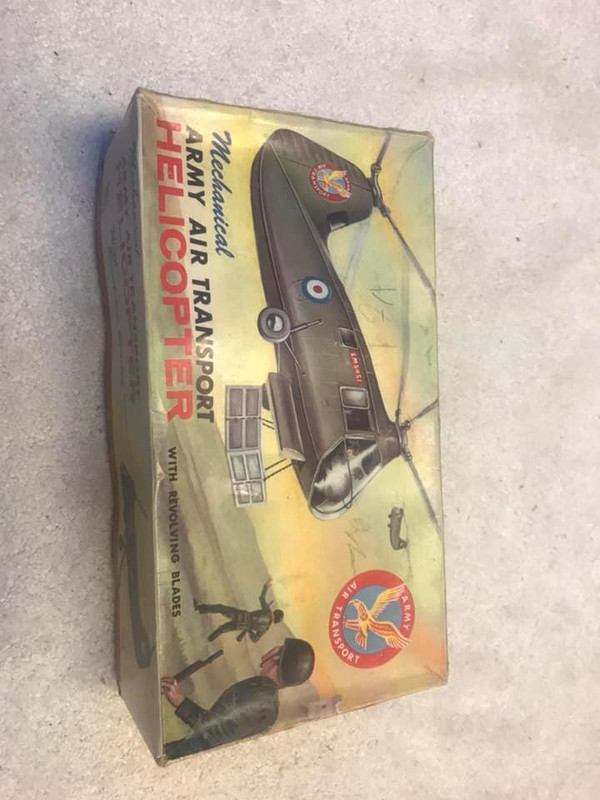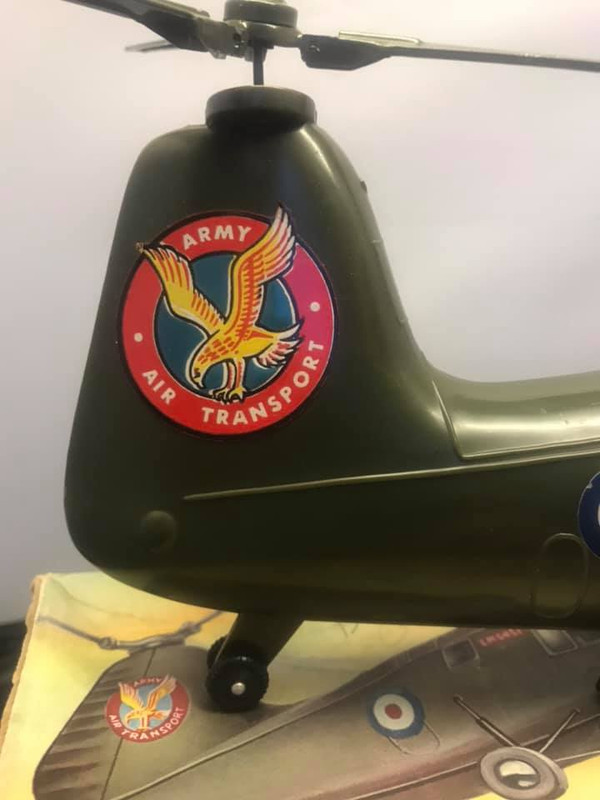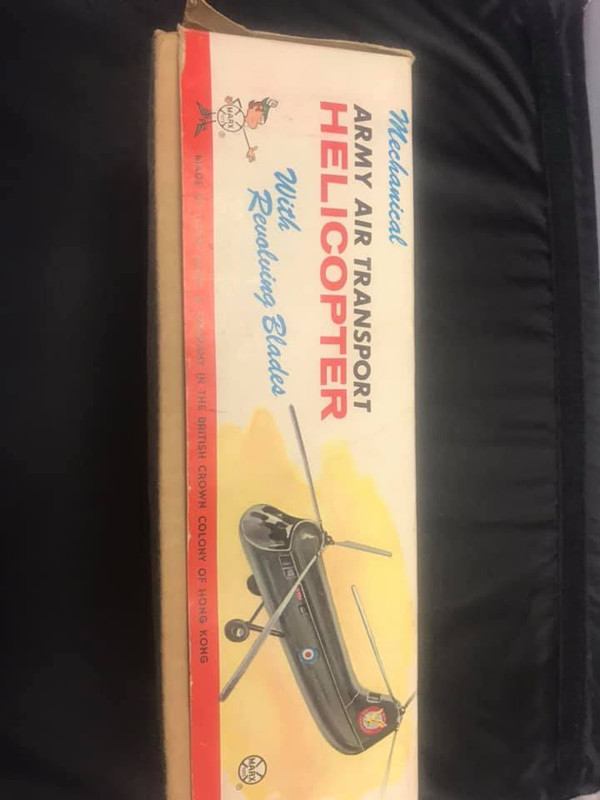 I'm really pleased with this example as it is in great working condition and has a nice box. A real blast from the past!
Pic with Joe for scale.