Back in the space-age, Sci-fi crazy 1960's Ideal launched a range of 6 1/2 inch tall robots....Zeroids! 'Automatons from outer space!'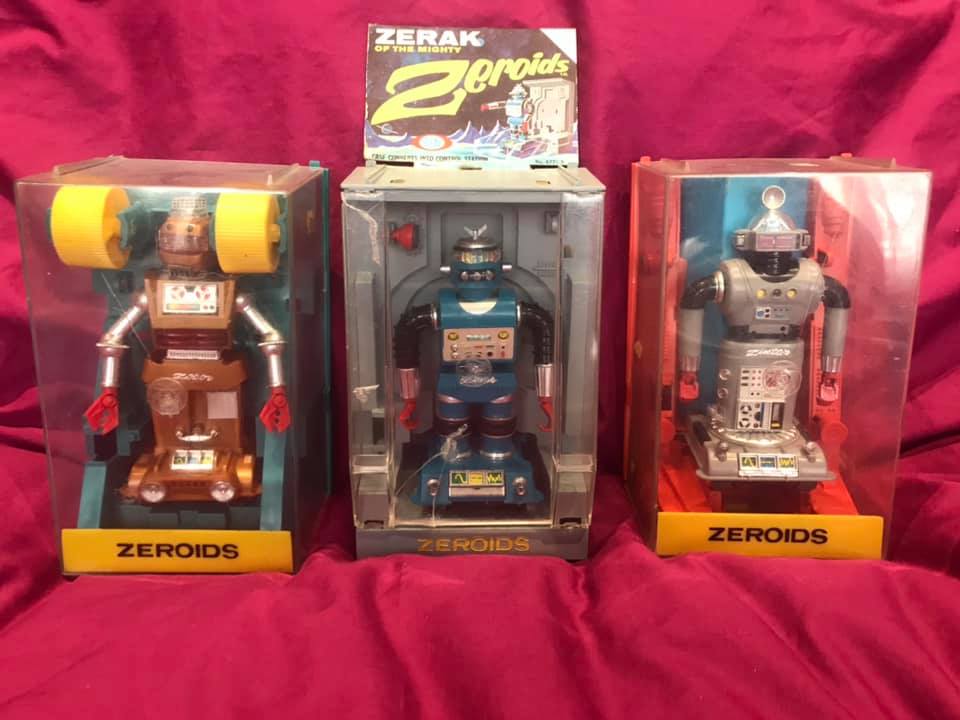 The ad that ran in US comics was probably the first time I saw them.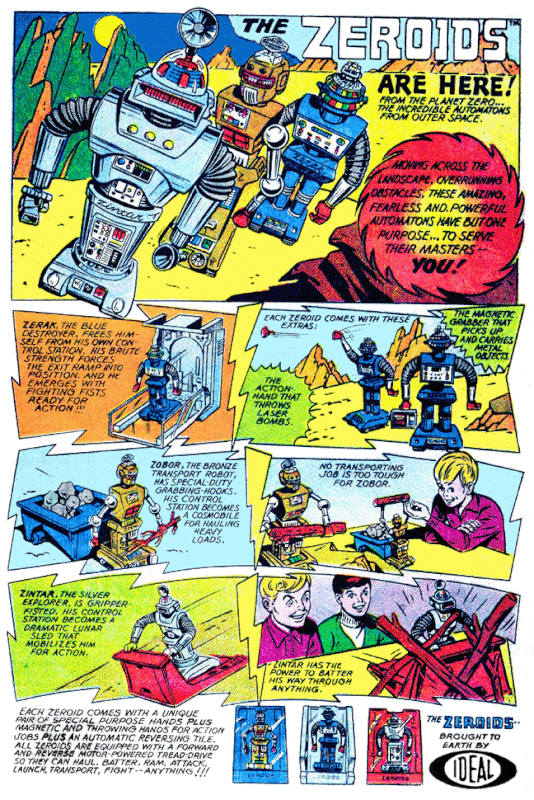 (This page is probably etched into my childhood memory as deeply as the Action Man equipment manuals are!)
There were three Zeroids, Zerak, Zintar and Zobor. Each had their own speciality party trick.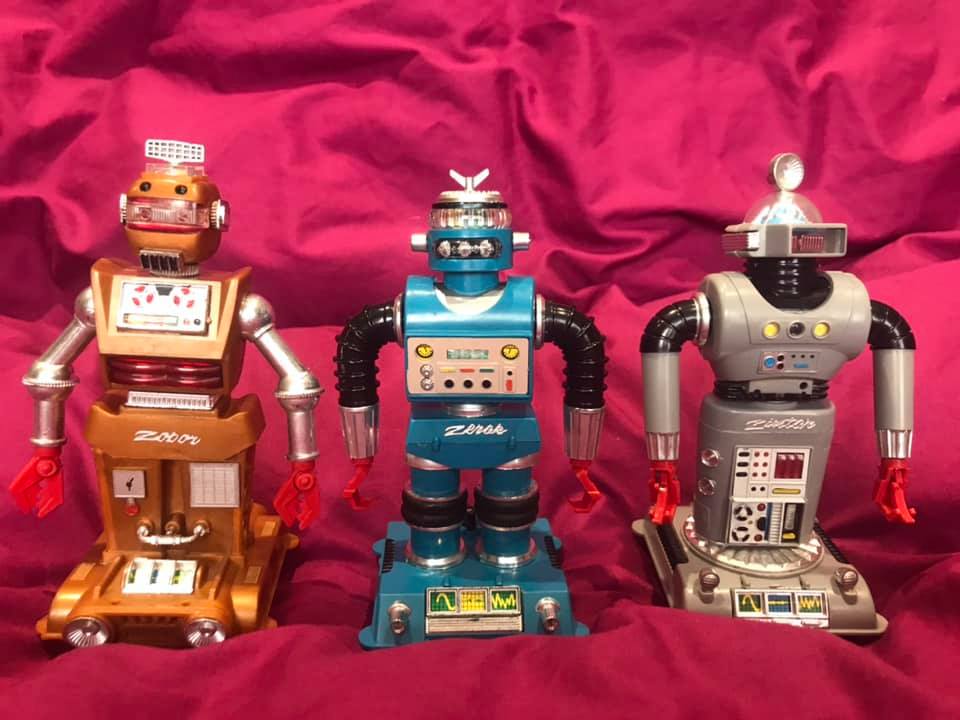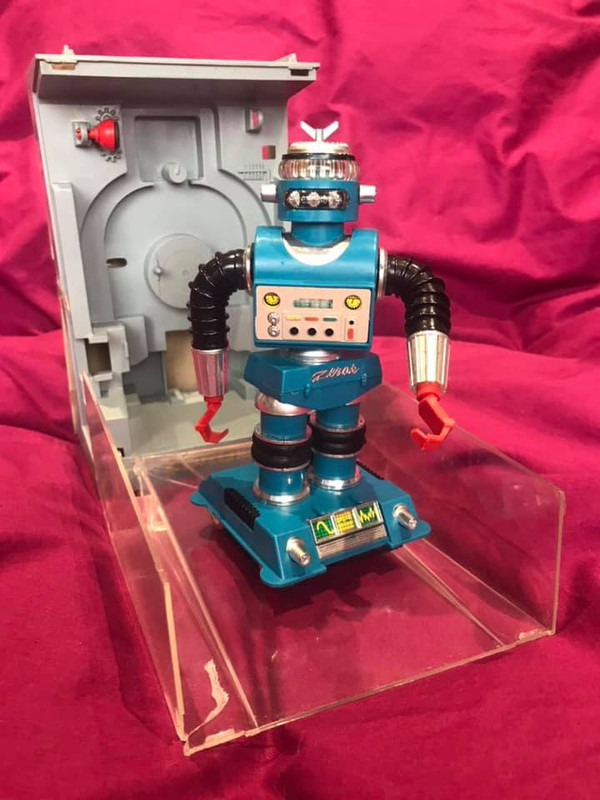 Zerak frees himself from his case.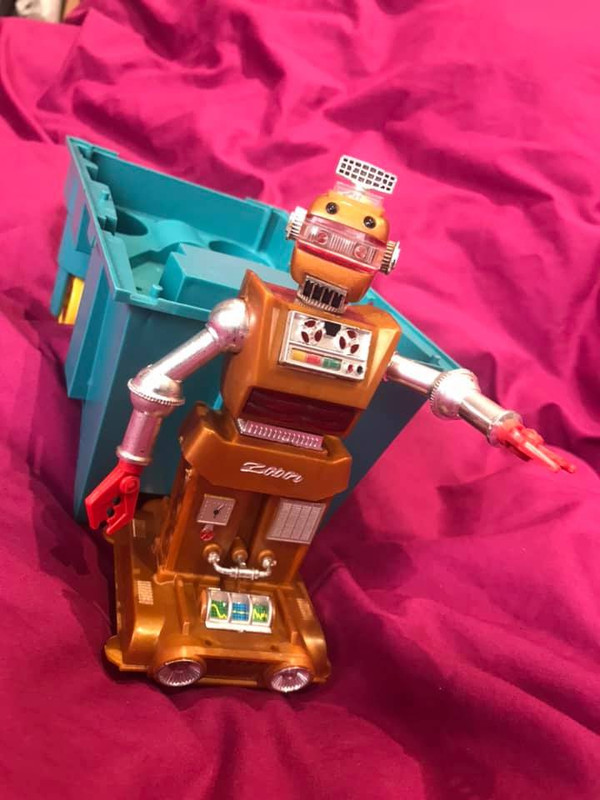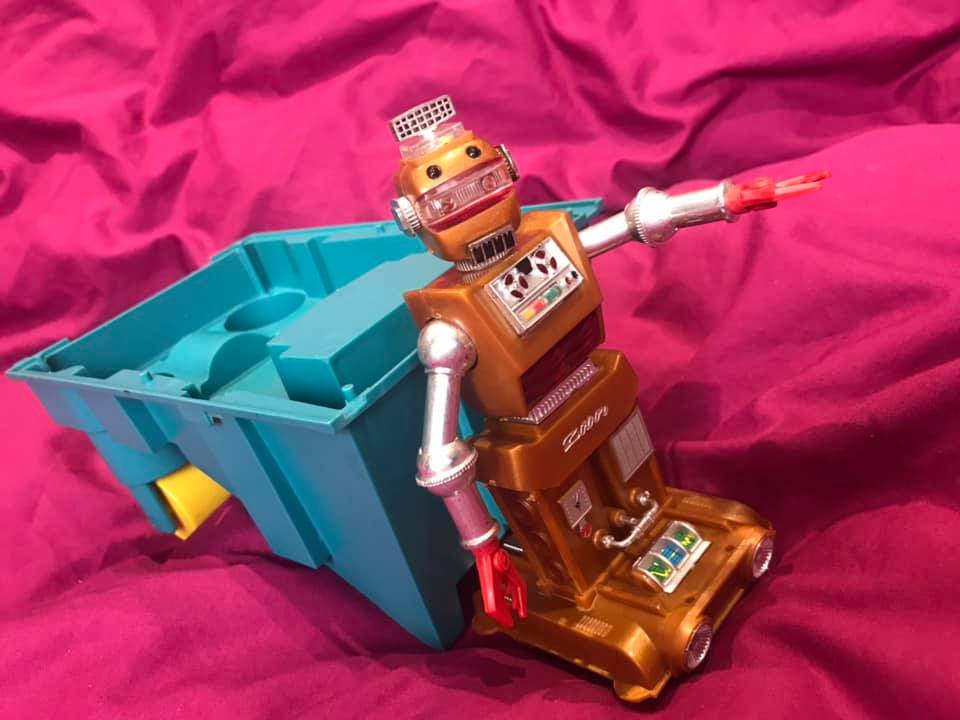 Zobor's case converted into a transportation vehicle to move heavy loads.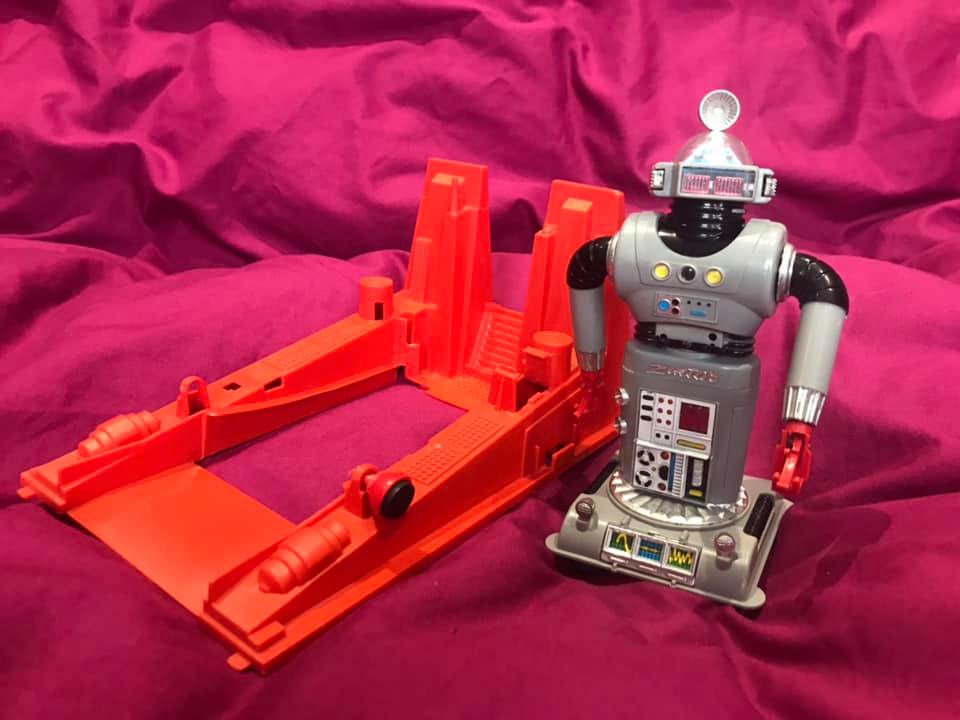 ..and Zintar used his sled to explore.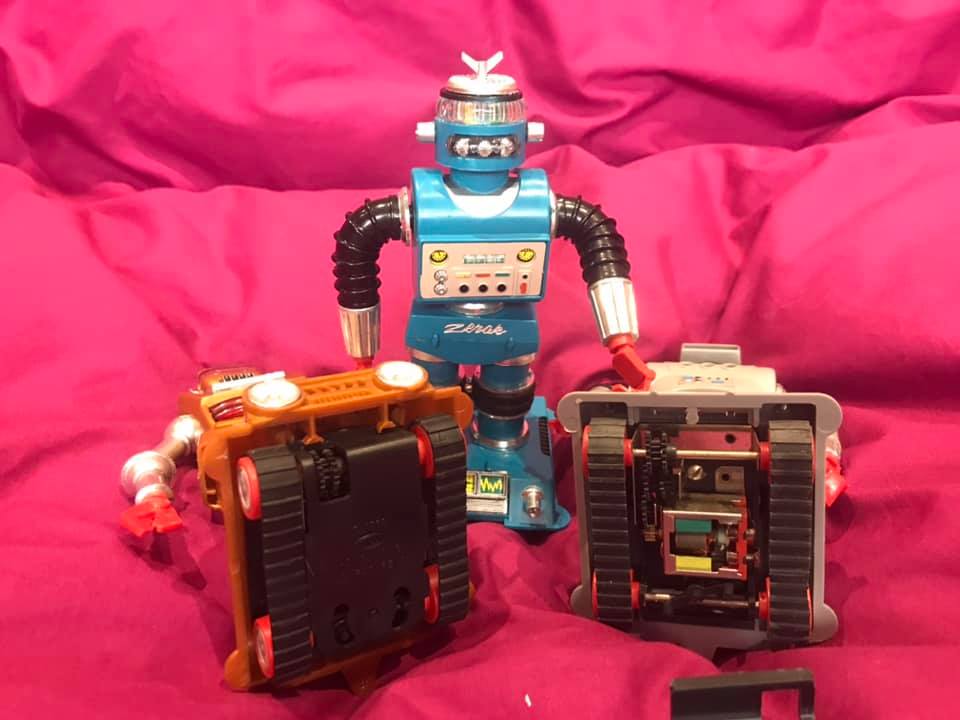 They were battery powered and roamed around on a pair of Caterpillar tracks operated by a small motor that ideal had previously used on a range of toy boats.
In addition to their spring loaded claws they had interchangeable magnetic hands and a throwing cup that worked via a spring loaded arm.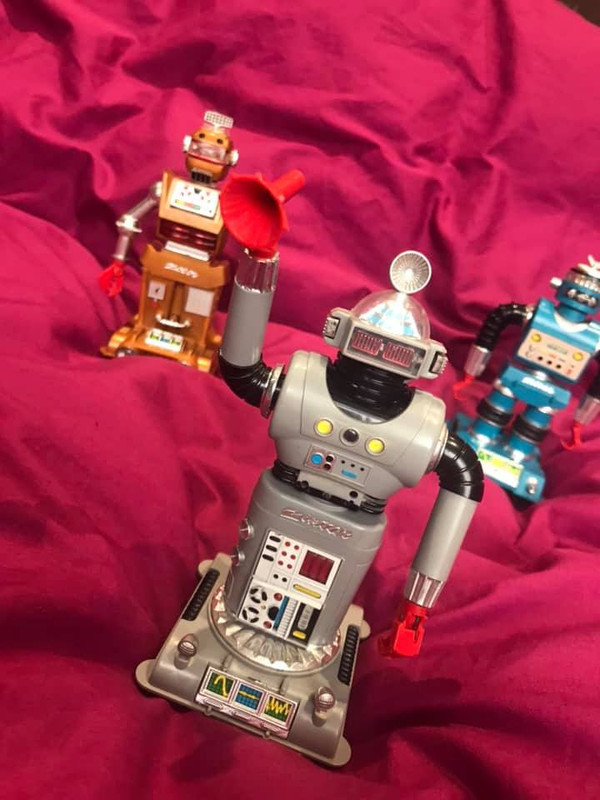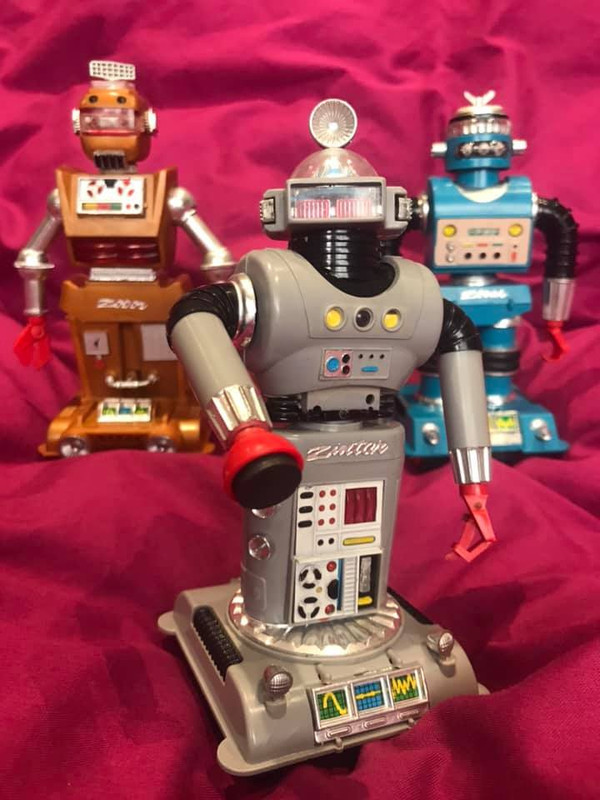 My cousins and I got one each for xmas '68 or '69. I got Zintar...and still have him!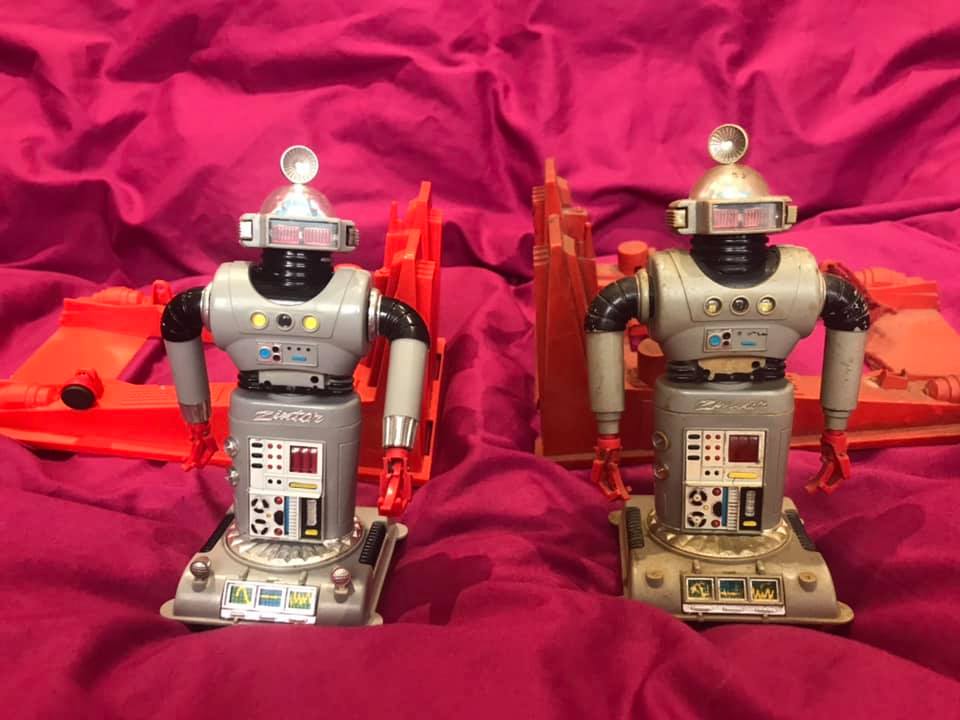 He might not be as minty as the new guy from ebay is but give him a break he's had a hard life!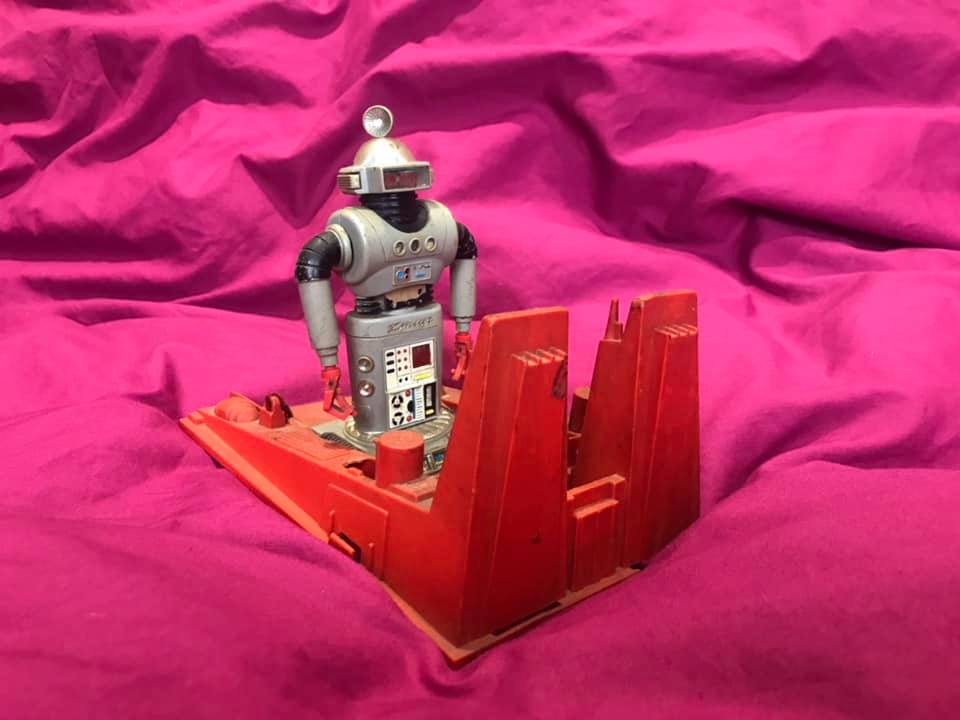 I was really happy to pick up such a nice set of Zeroids and then I found this on the net...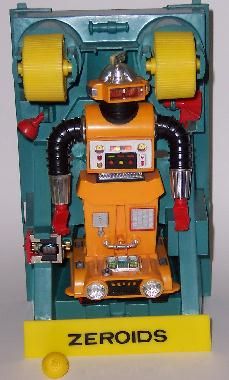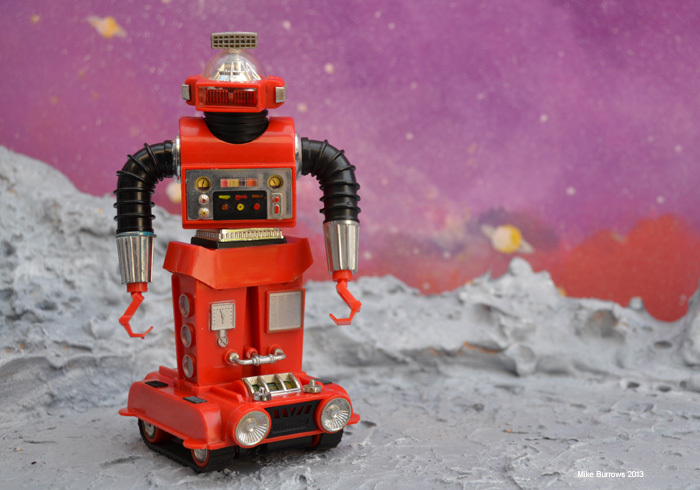 Towards the end of production in 1970 they produced a few mish-mash robots under then name of Zemo. I've never seen one for sale but I NEED ONE!