After posting my Christmas photo..
Thought I'd share my non action man guys ..
These were some of my favourite figures..
Fighting furies ...capt hook , captain peg leg , and a cowboy figure they also made later in the range, I think there were 3 different figures ..?  I also had the ghost of captain Kidd, that glowed in the dark , I kept him for many years after I got rid of all my figures , but he disappeared somewhere in a move a few years ago... he is worth a fortune now...
I should really offload the spare figures , as I have no use for them , but can't bring myself to let them go....these were among my favourite figures as a child , as I said on my Christmas post , it was only years later I realised you could get a cardboard ship , which I would have loved to have had...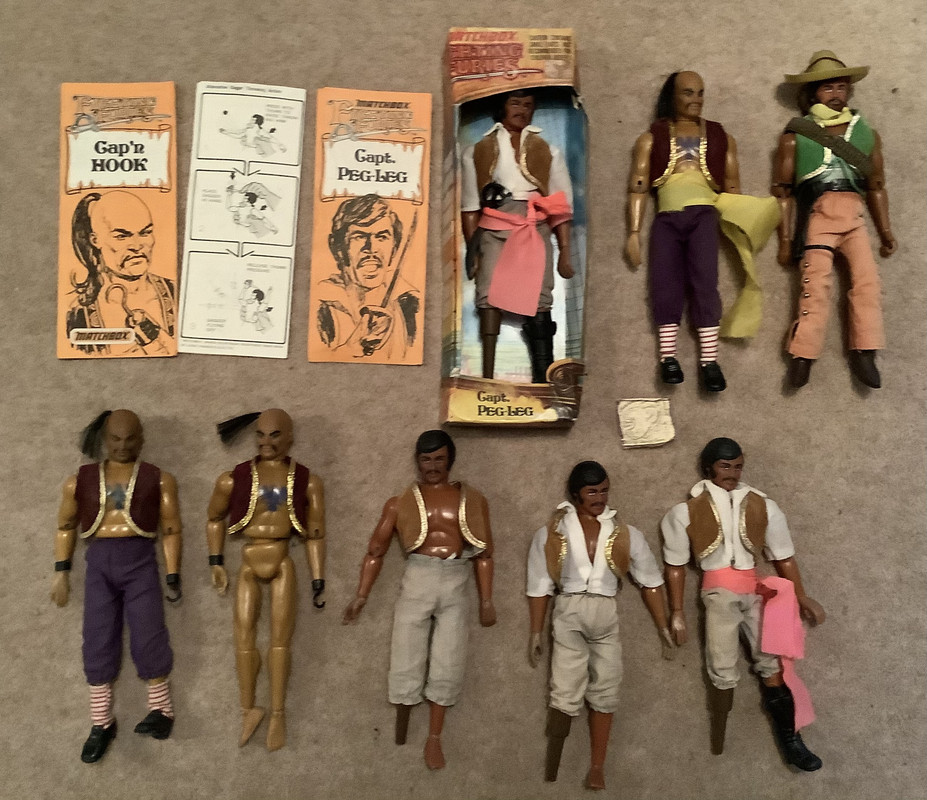 This map was in captain peg legs ..leg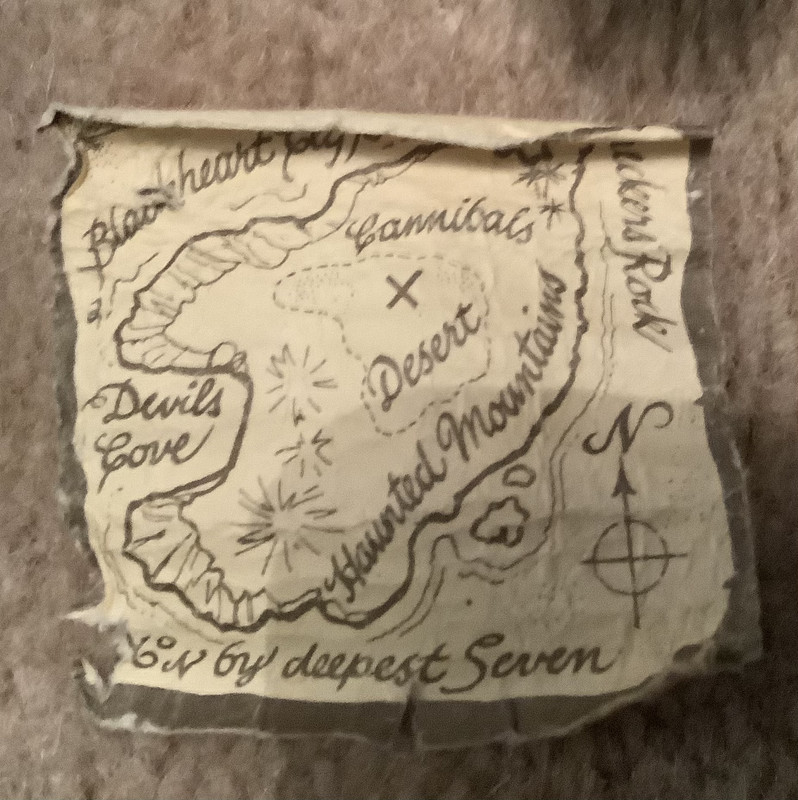 First and second issue six million dollar man, the spare clothes are modern replacements as is the arm skin, but I never used them as I decided to keep there originals on them they also have the original skin on arms..
I haven't got the engine (1st figure )and girder (2nd figure).  Would love to get them..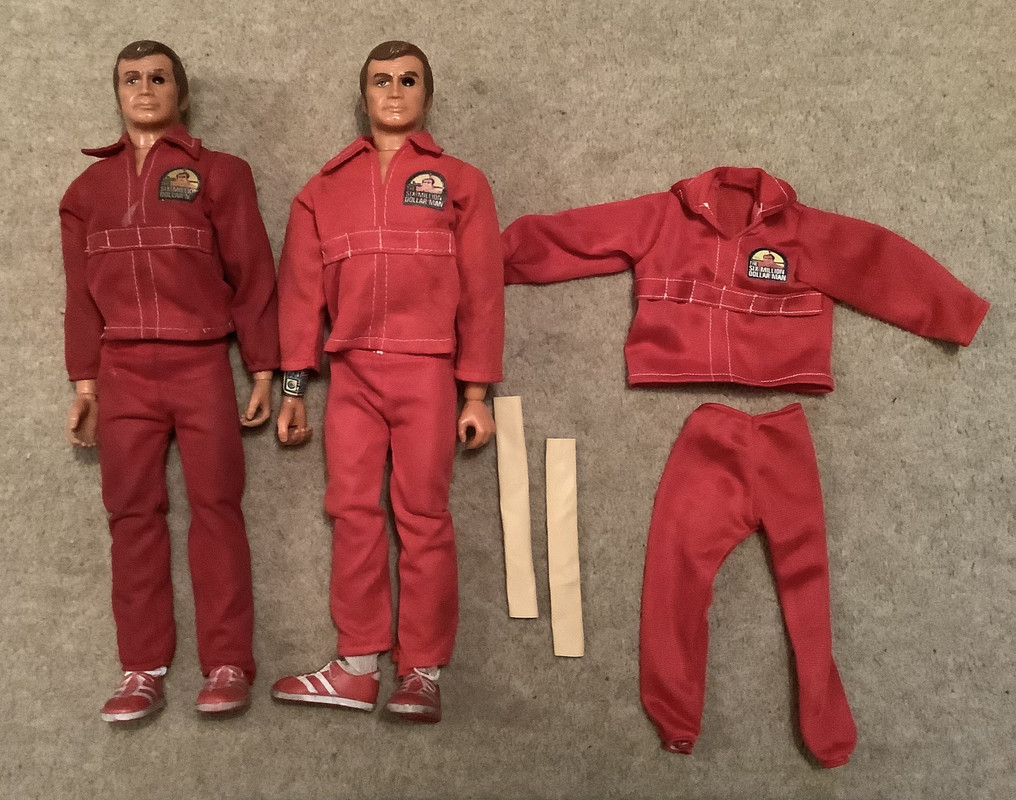 Lone Ranger figures....
Again a firm favourite as a child ...have a few spare figures I should get rid of , but I don't want to