Here is a cool entry that I wanted to show in My great Dinosaur topic. Here is My old Dinosaur T-Rex Crayon Case and My only Dino-Rider. I put them together since there isn't much to them and since they are nearly from the same time. So without further ado...
Tyrannosaurus Crayon Case:
This is made by
Impact International Inc.
I got this when I was in about first/second grade school and I took this prized case with Me a lot then. This is when school accessories was actually fun to have or or least it was for Me and when school was actually school. Gosh, it was so long ago and I still got it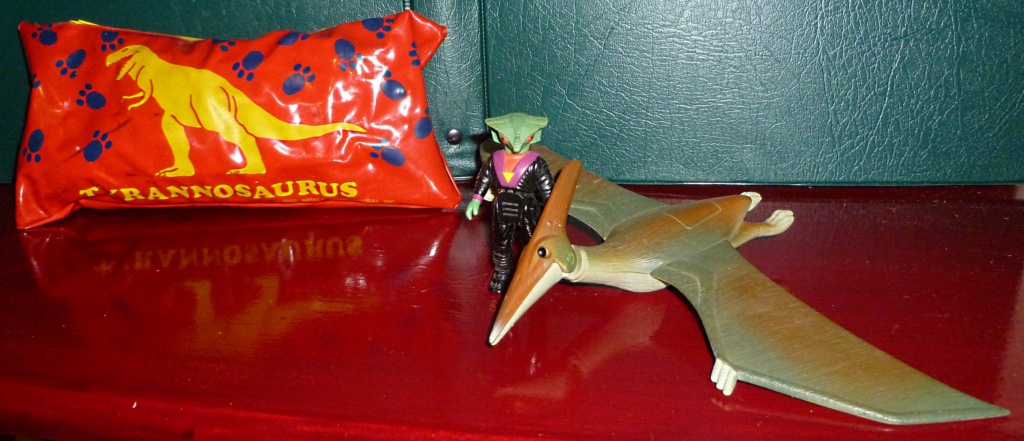 What's inside? Could there still be crayons in it after all of these years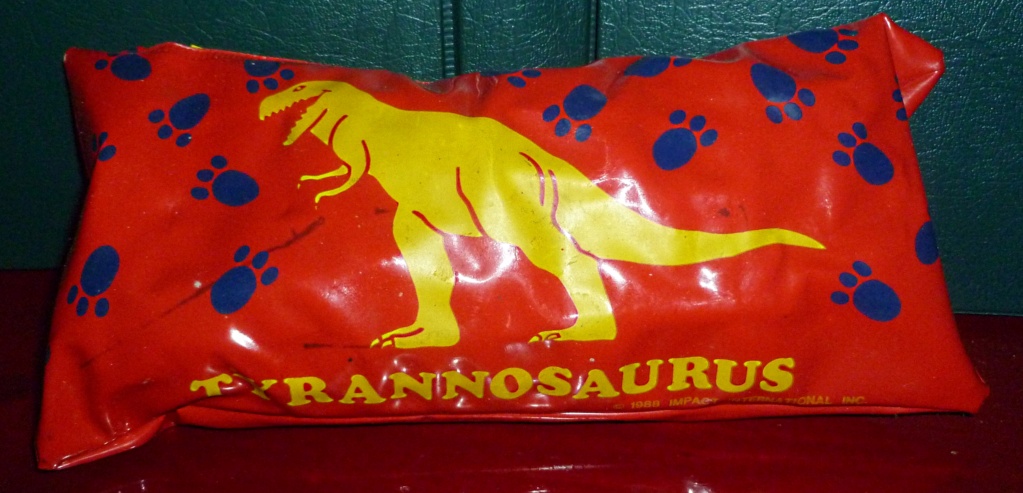 YEP! Holy dino dung, there still is
 LOOK at that...YES, all of the crayons are still in there and hasn't been used since over 2 decades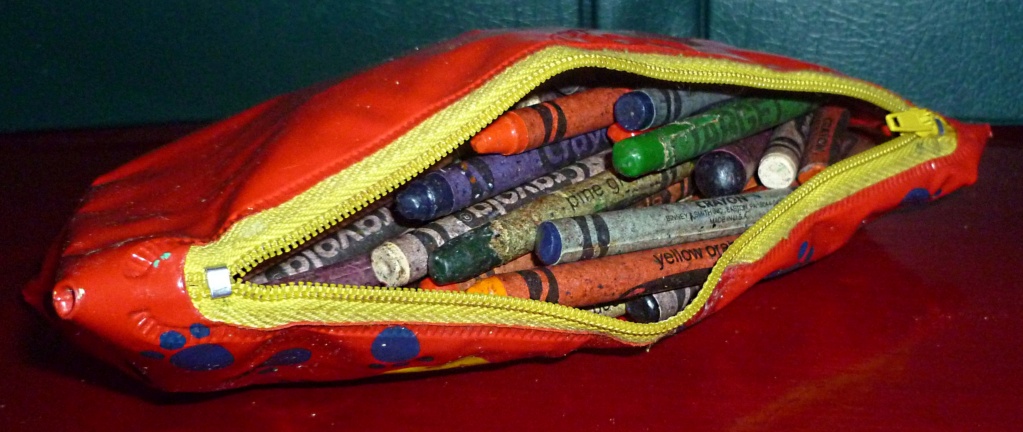 OK, now the Dino-Riders. It was a great but very short-runned animated TV show 87-88. These are My only Dino-Riders, they were part of a great series made by the legendary company called Tyco! Unfortunately I never collected them for whatever reasons (I remember seeing tons of them at Grandpa Pigeons) and I really, really regret that as I think they were just awesome. The Dino-Riders are kinda scarce over the years and can be really expensive online as they are a top collectible series with good meaning.
The characters were called
Pteranodon with Rasp
. I loved the sculpting and the realistic approach they tried with the animals. I love the flying reptile's eyes, it was really an old school technique that I really miss these days. They are well made. Sadly I didn't take care them as I have misplaced their saddle, armor, weapons and trap. They have some POA and if you press the button in on the Pteranodon's back, he flaps his wings!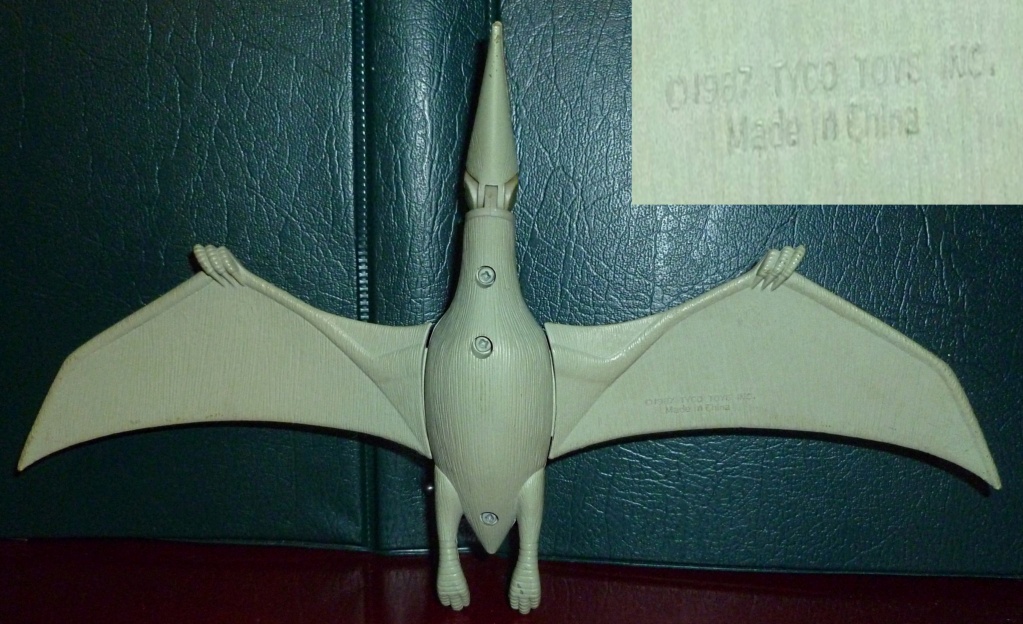 Here they are displayed using the ultra-cool MattyCollector flying stands (man do they come in handy)!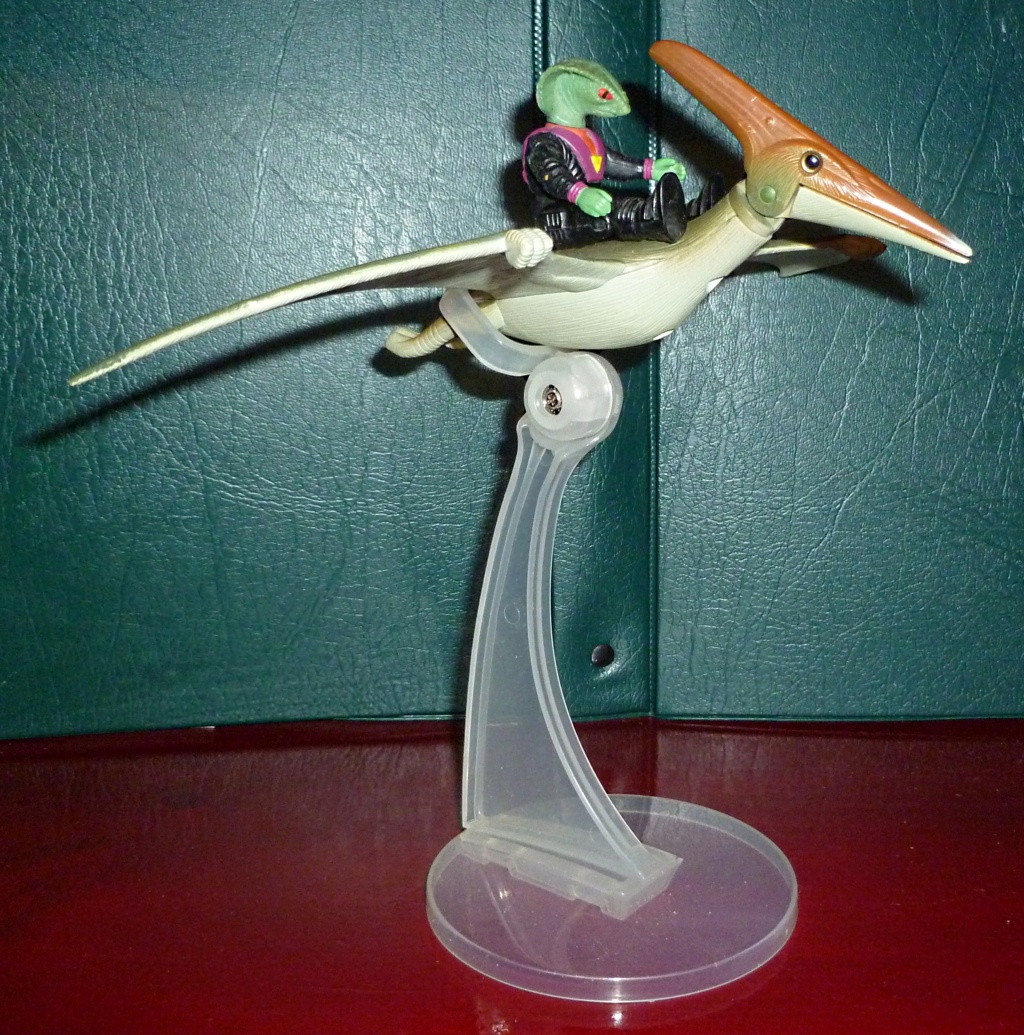 Here is a comparison of My Dino-Rider with My previously seen
Larami T-Rex
and the soon to be revealed (check the Joe section soon!)
Brandon the Steel Brigader from G.I. Joe from 1987
Well, that is all for now, more great Dinosaur stuff coming soon so stay tuned...comments please