OK, now this is gonna be a different one and may seem a bit off topic but the climax of this very special update will be indeed video game/media related

So, I've been thinkin' about this most of the year, the
25th Anniversary
of
Independence Day
aka
ID-4
from 1996, one of My most fave movies of all-time and one of the greatest films ever! Here is My special showcase!
After Me & My Family actually saw it on the
Fourth/4th of July
at the theatre of 1996, I got
ID-4
VHS from Star Video several months after!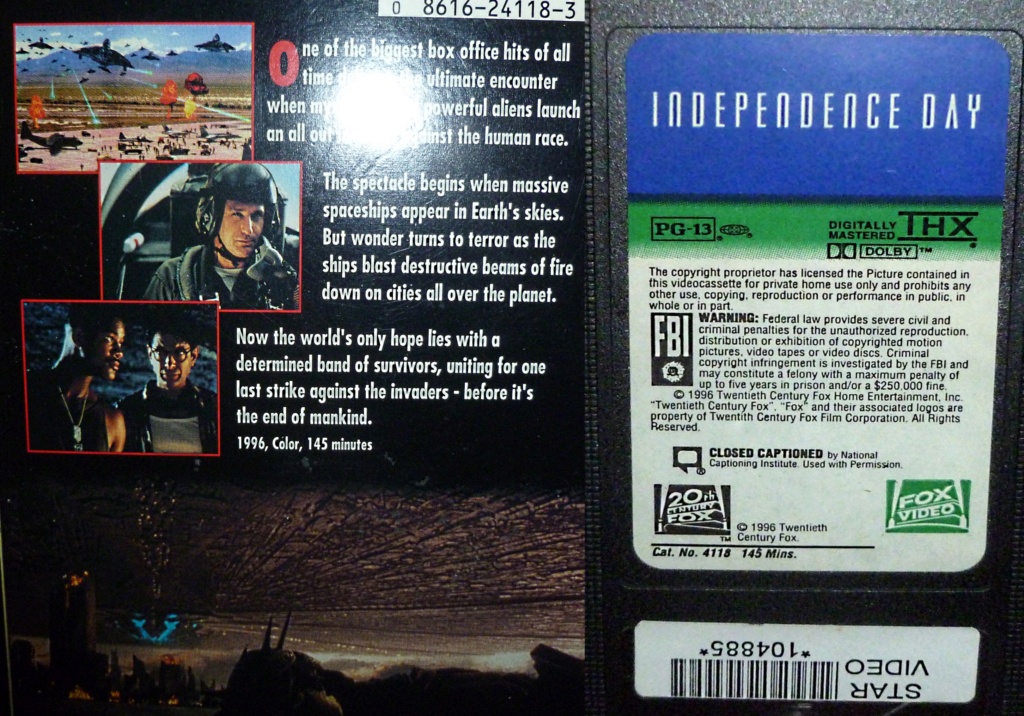 in 2016, I got the very special version of
ID-4
on DVD along with the sequel
ID-4: Resurgence
on Blu-Ray! Its the 5th anniversary of that one and I remember seeing it on the IMAX screen 3 times at the show back then as I had waited 20 years to see it after the first one and I just couldn't wait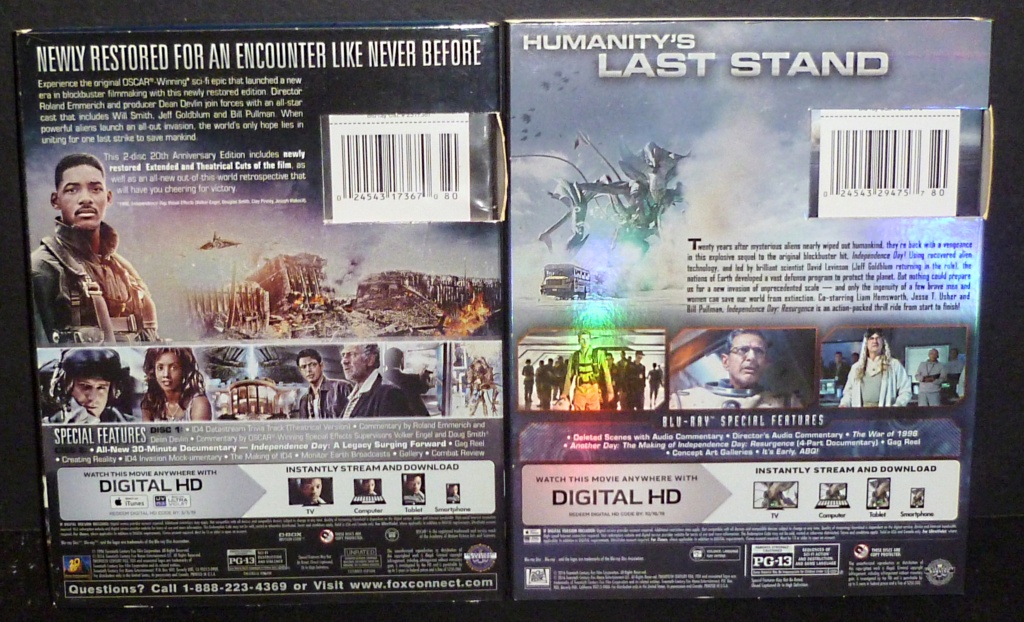 As recently seen in My ginormous Halloween topic, here is My
Trendmasters'
Independence Day/ID-4: Alien Shocktrooper & Bio-Containment Chamber!
I regret not getting the rest of this series, and
Trendmasters
was one of My most favorite companies in the 90s and overall. If I had the chance, oh believe you Me I would get them especially them mini sets!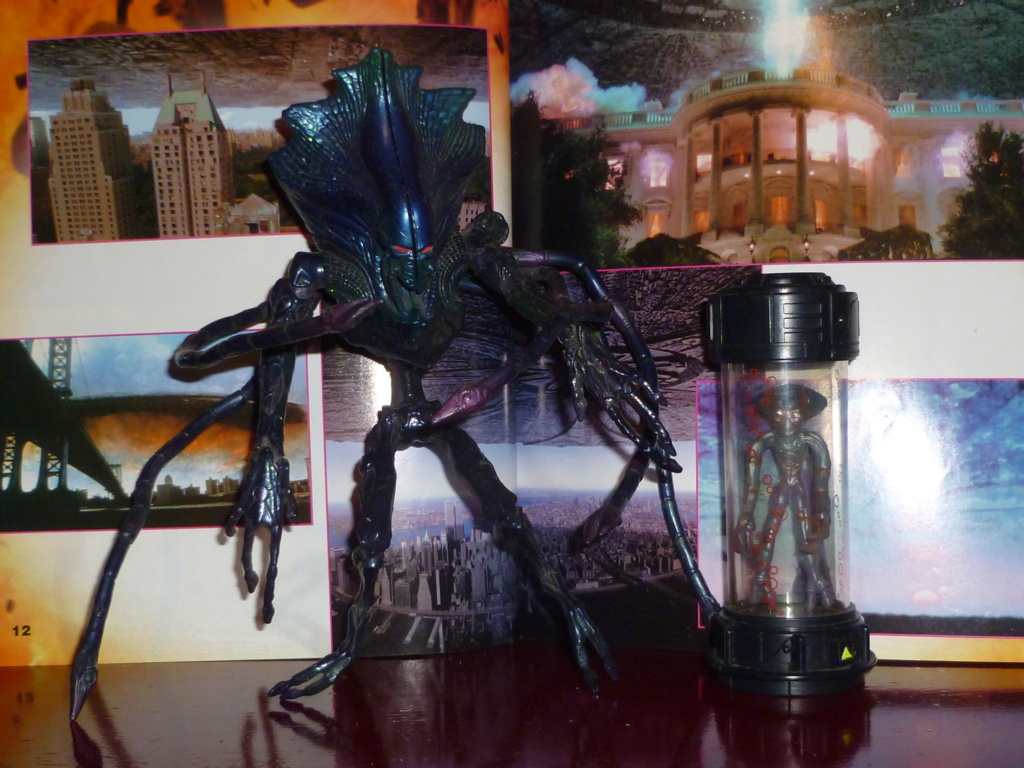 OK, here is what you've been waiting for. Here is My
Inside Independence Day
CD-Rom for Windows 95
Yep, My Mom got Me this when the movie was flaming hot at Best Buy during the good ole days when it was fun going to an electronic store and seeing all of them classic video games for consoles & PCs & movies
 This IMO is one of the rarest & obscure movie media related items to date as nobody ever talks about it and seems like most have forgotten about this fun gem except for those who are selling it on on eBay
I had played this countless times especially after I saw the film trying to relive and continue them great moments over and over again. This special interactive video disc features clips, interviews, bios & much more about the movie as well as bonus material. It was so exciting playing it and I had such enjoyment playing it back in the day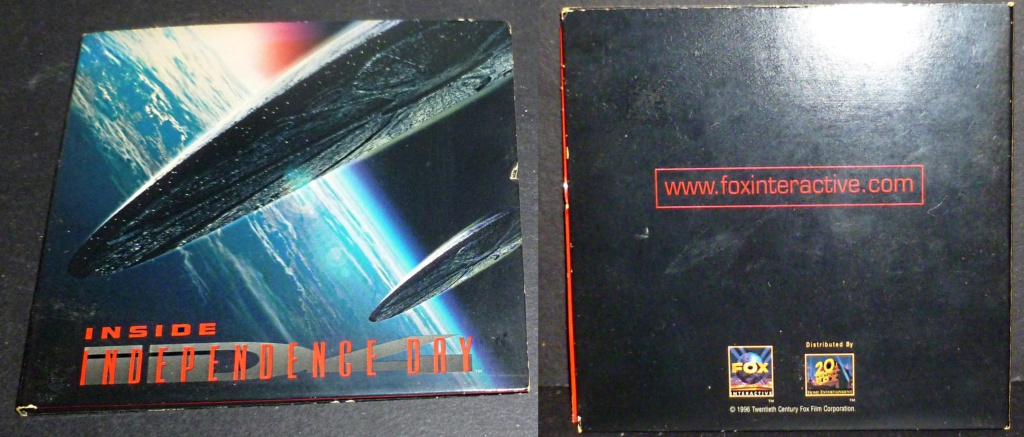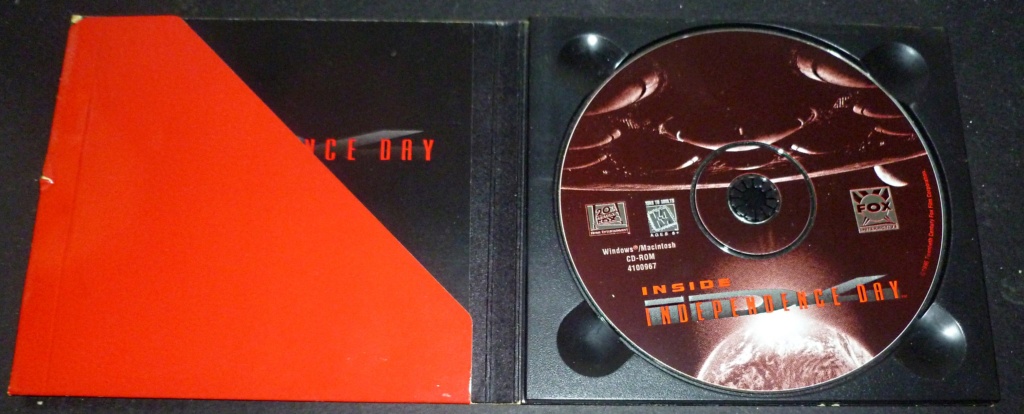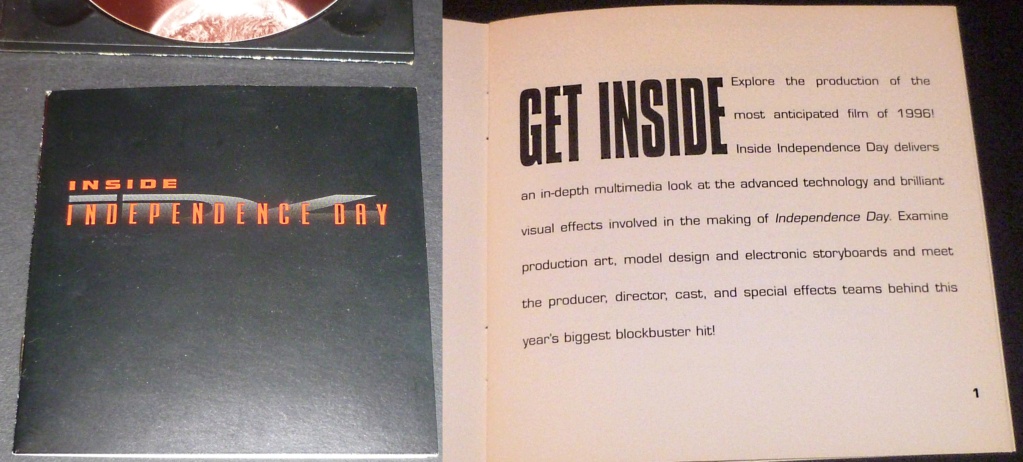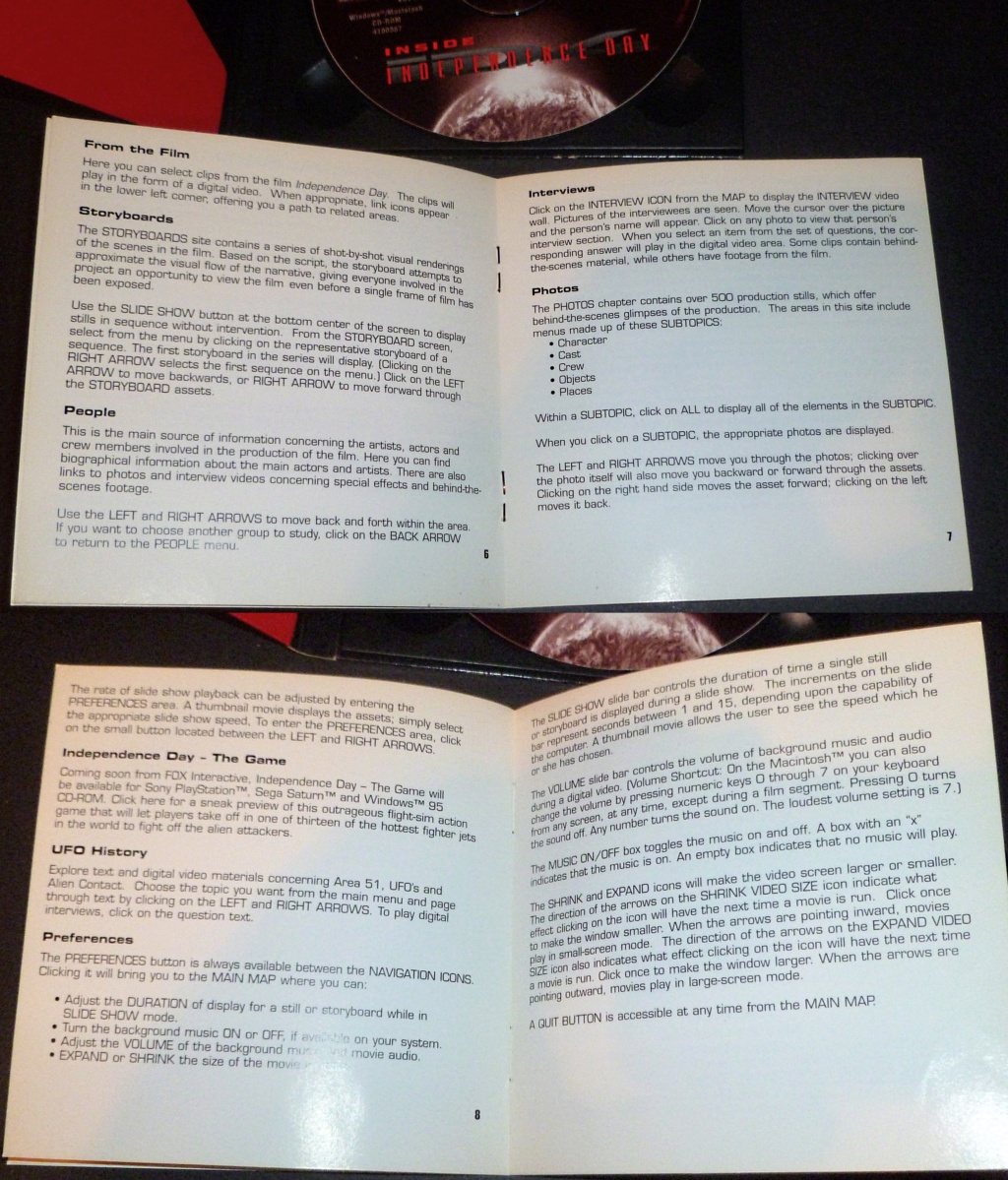 So there is My special showcase of the
25th Anniversary
of
ID-4!
That's it for now, more special video game related stuff coming soon, until then I'll see you around