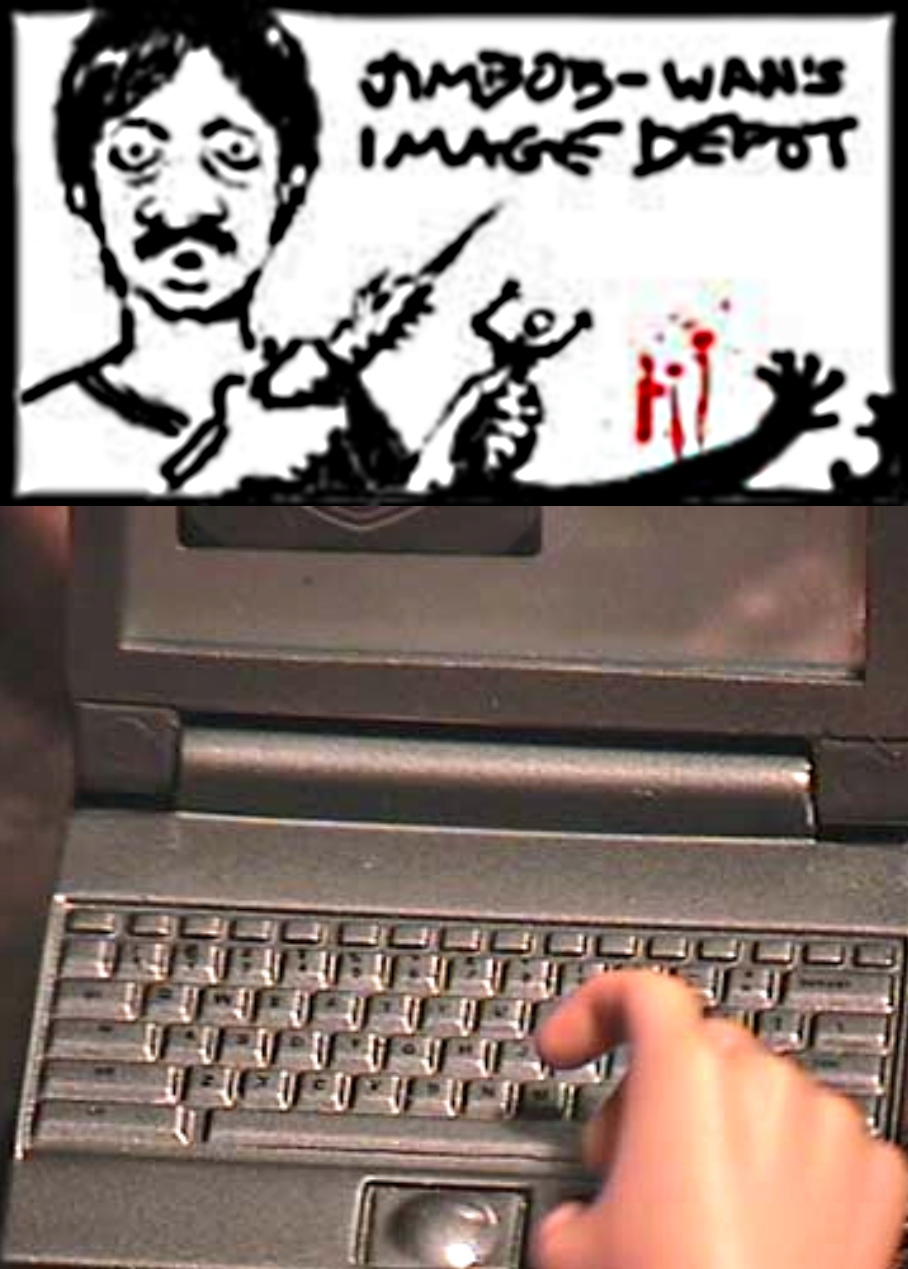 NSFW!!!!!!!!!!!!!!!!!!!!!!!!!!!!!FIRST OFF, THIS IS NOT MY WORK...I REPEAT THIS NOT MY WORK
So, you just seen
Jimbob Wan
above. I don't know how many of you are familiar with him. I used to follow him way back in the middle/late 2000s but seemed like he was becoming very distant towards being known. I should have e-mailed him and all that back then because now it seems like he is gone from the web...in fact it seems like all if not most of his work is too which is extremely pathetic
That is the purpose as to why I am making this topic as a record for the great 1/6 customizer known as
Jimbob Wan!
Like a lot of things, most of everybody goes with the new/current trends and forgets about the past thus making it all go into limbo, how great it was and what we once had...this really irks Me quite a bit to be honest
It was in My early days of wanting to make My own figures cause as much as I had and the variety of it all in many scales as a whole, I wanted more and something different so I had seen many people making their own kit-bashes & customs and I was like yeah, that's what I want! Looking for ideas by experts and so forth, the best one I had discovered was Jimbob. I thought his work was incredible. I loved that he had a made most of it from scratch and had an edge for women, busty babes and sci-fi & fantasy action! The thing is, he was phenomenal at it, in fact he is the best that I had seen at the time and I loved his creativity. I find it amazing that years later companies like Hot Toys & Phisen making seamless bodies where Jimbob made them years beforehand
I must say that I really love his style and they look arguably even more realistic IMO. His number 1 babe was
Gretchen Gazongas
which the first time I saw her I flipped out and I was just in awe as I couldn't believe how hot she was
I was like wow, he loves how the women looked in the 90s which were the best IMO & My faves. I never knew who his inspiration was but I believe it had to Be Julia Strain (more on that later) which was an excellent choice!
And by the way, I sucked at being a sculptor and creator like that but I am happy with My kit-bashes however;)
So here she is:
GRETCHEN GAZONGAS
I will showcase in similar fashion like I do My own showcases
Holy WOW: The Magazine!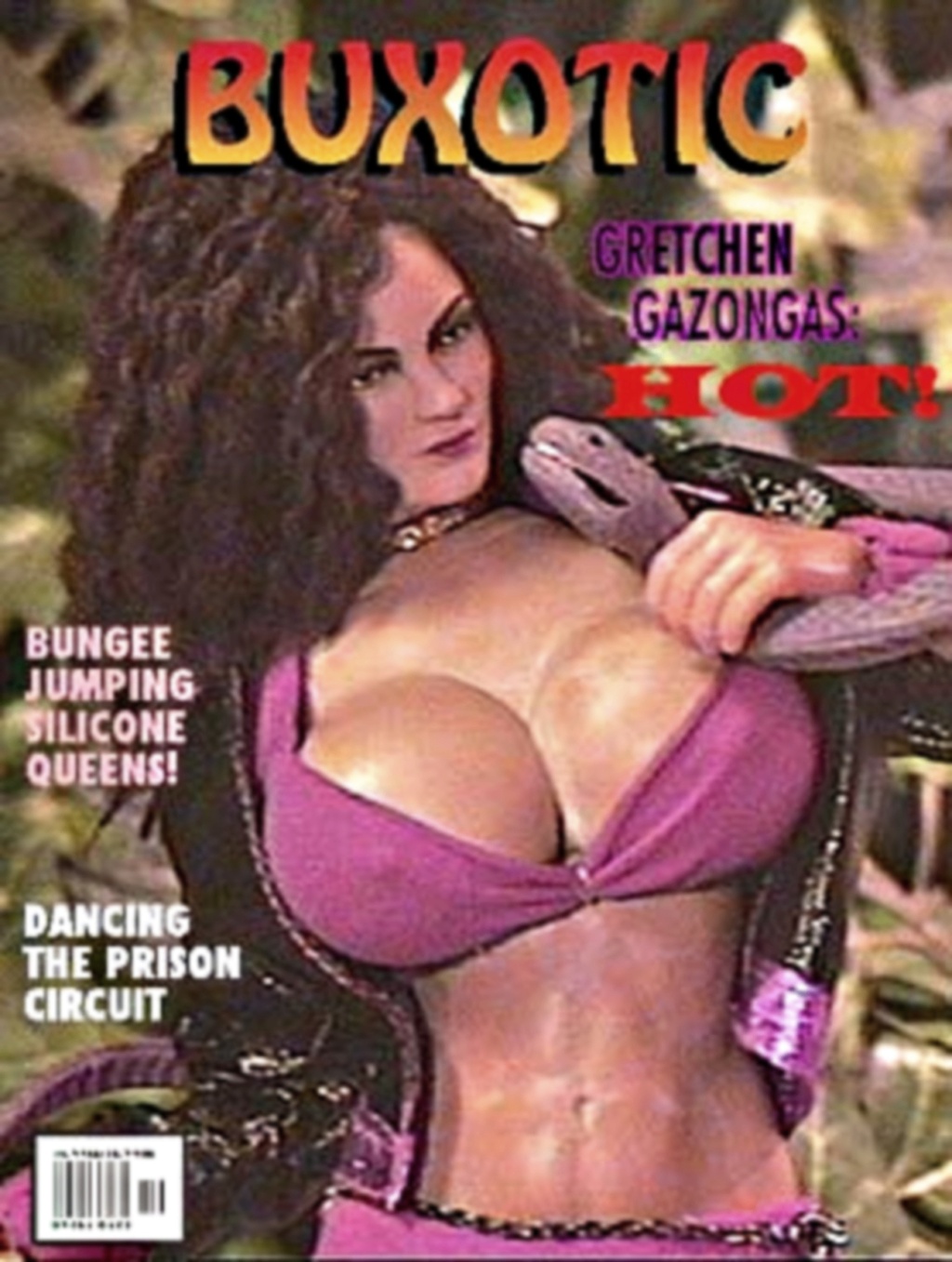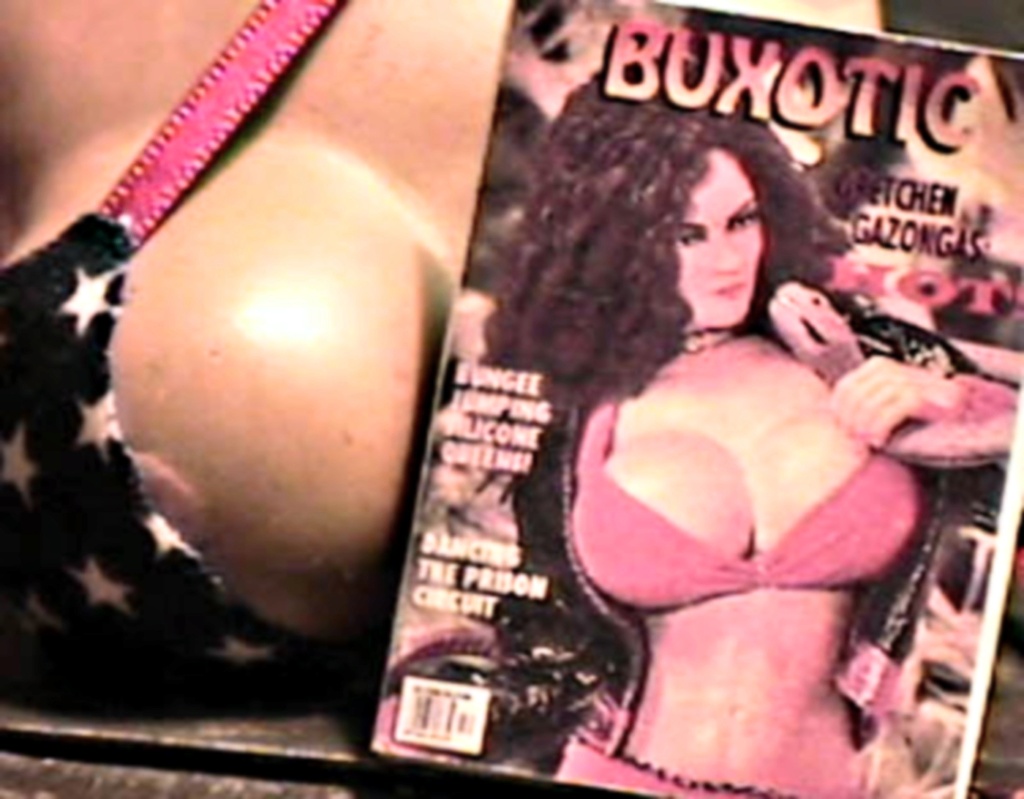 The Army Seductress!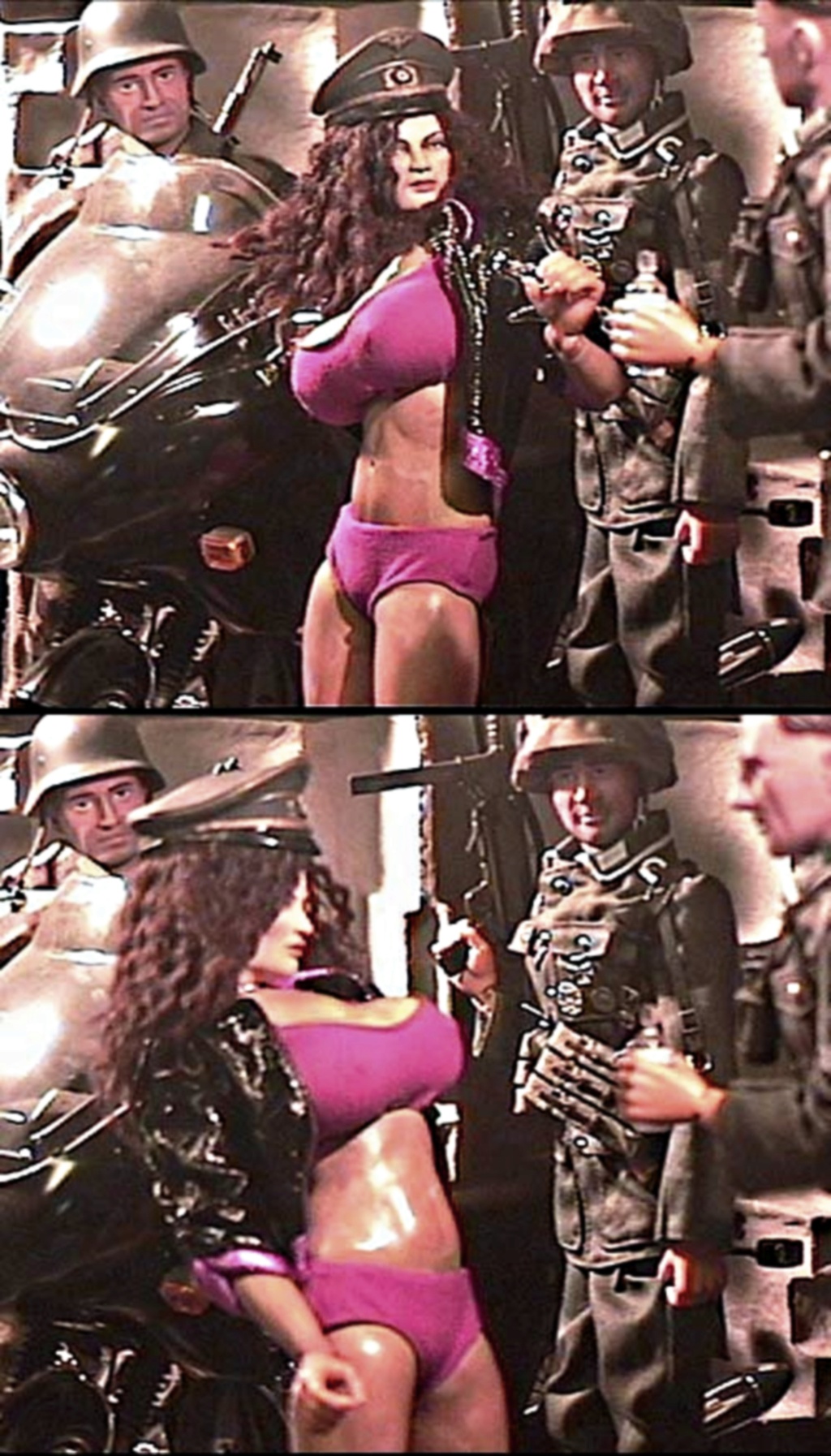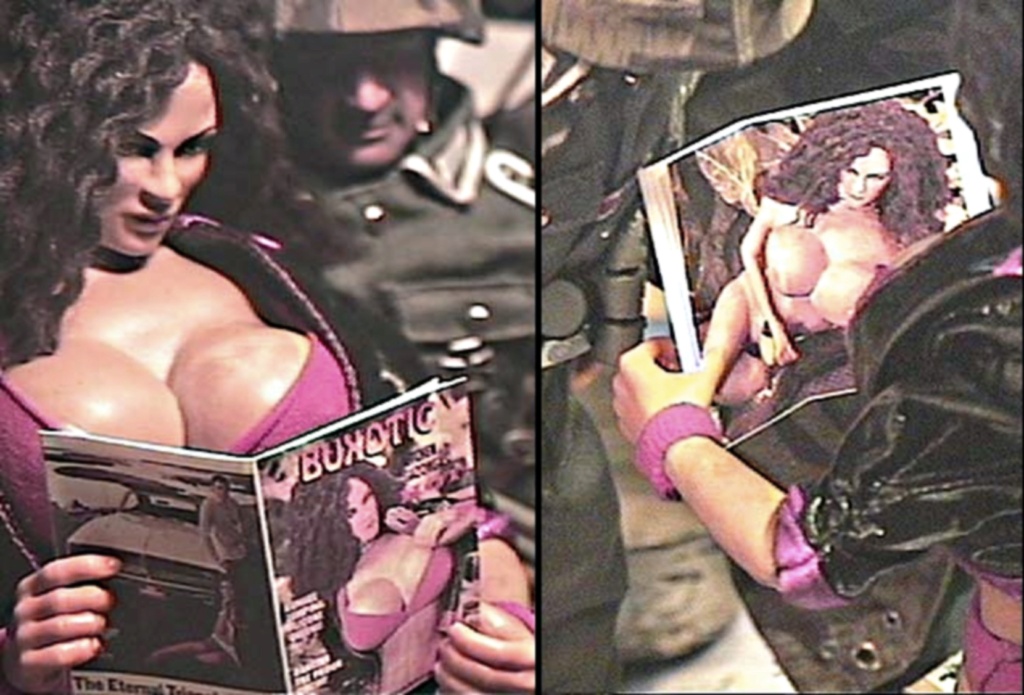 The Snake Tamer:
NSFW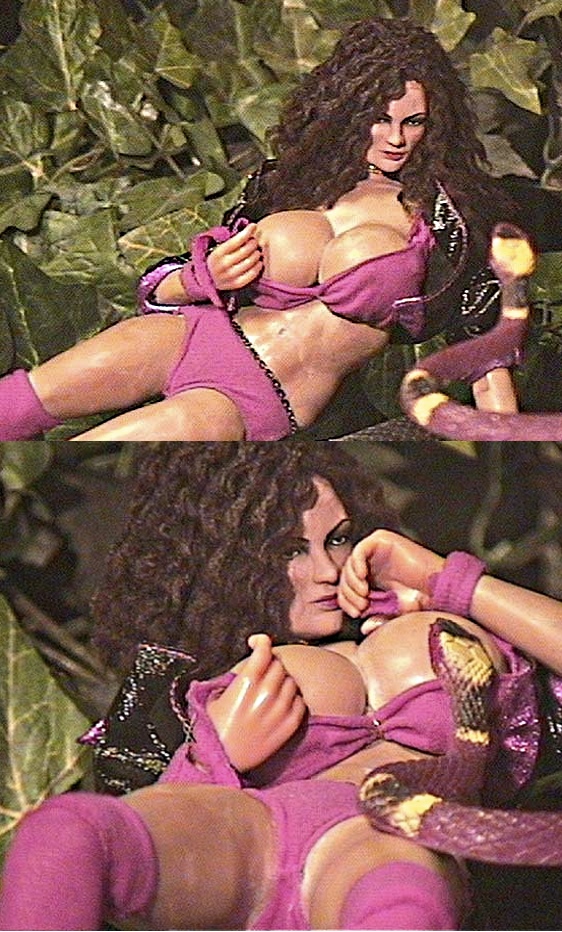 Fantasy P1:
She went into the past and has some fellow warrior babes!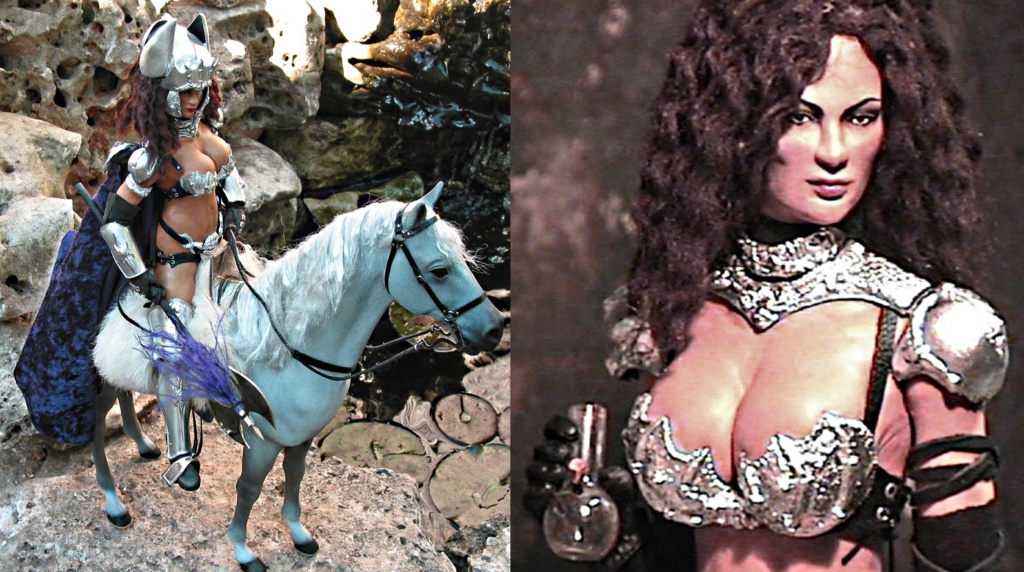 Fantasy P2:
WHAT
It's
Heavy Meta
meets
Star Wars
meets
Metropolis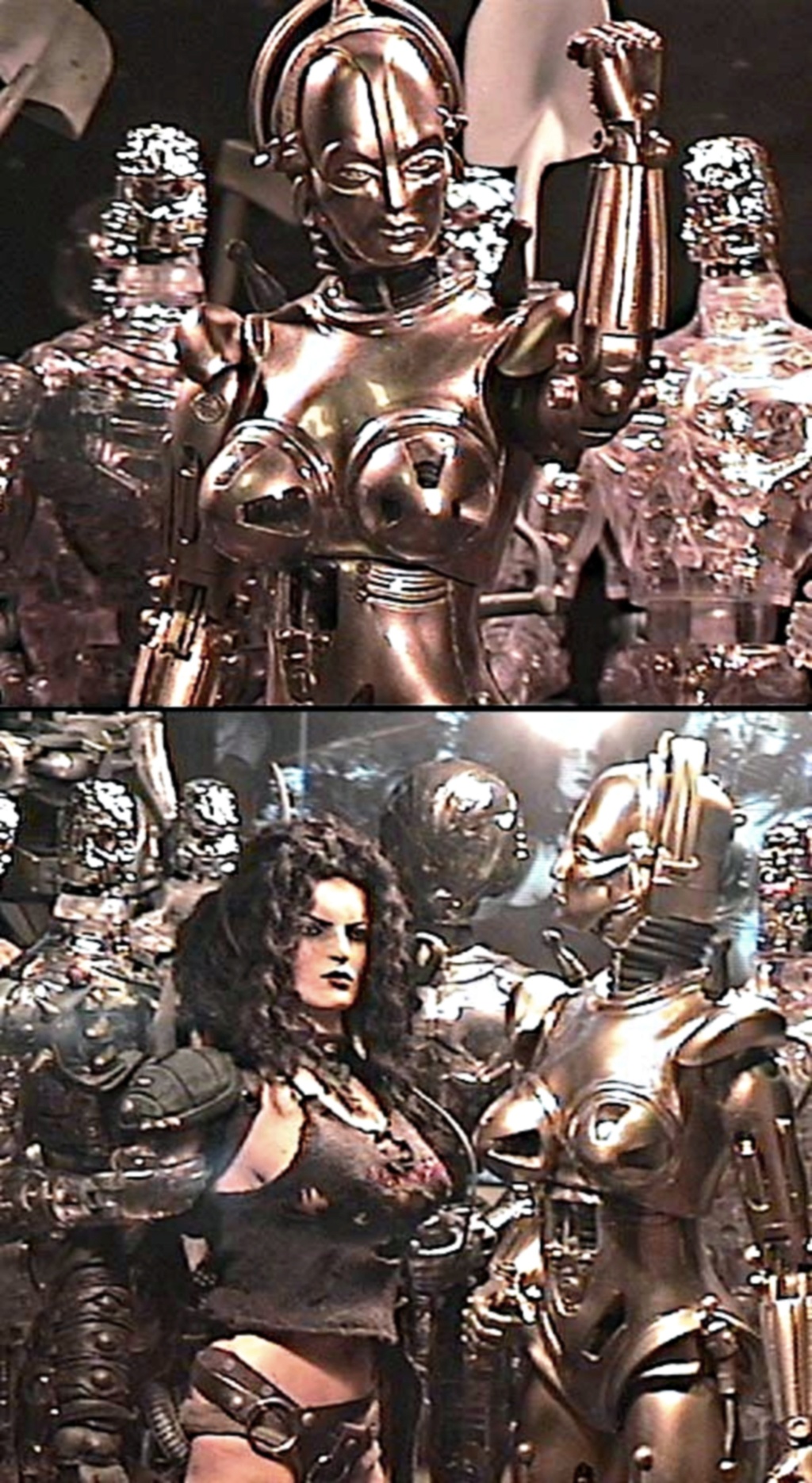 Accessories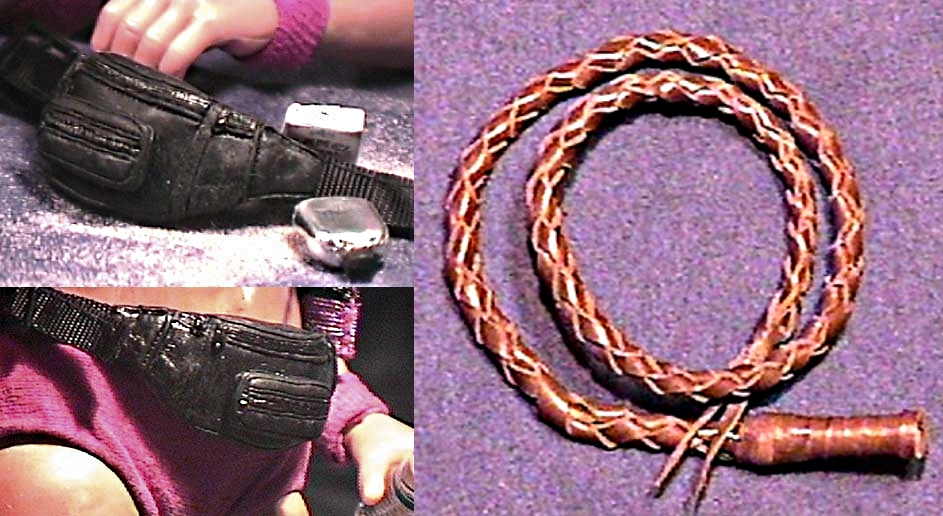 Gretchen Gazongas/Julie Strain connection
As I noted earlier, I believe Jimbob was a fan of
Julie Strain
and who could could blame him
If you don't know who she is then look her up, I must warn you, she is very heated erotically so
Viewer Discretion is Advised
. I mean she was like the babe to go to for action, super salacious acts & poses and cosplay. So I don't know for sure but if you compare her there are a lot of similarities here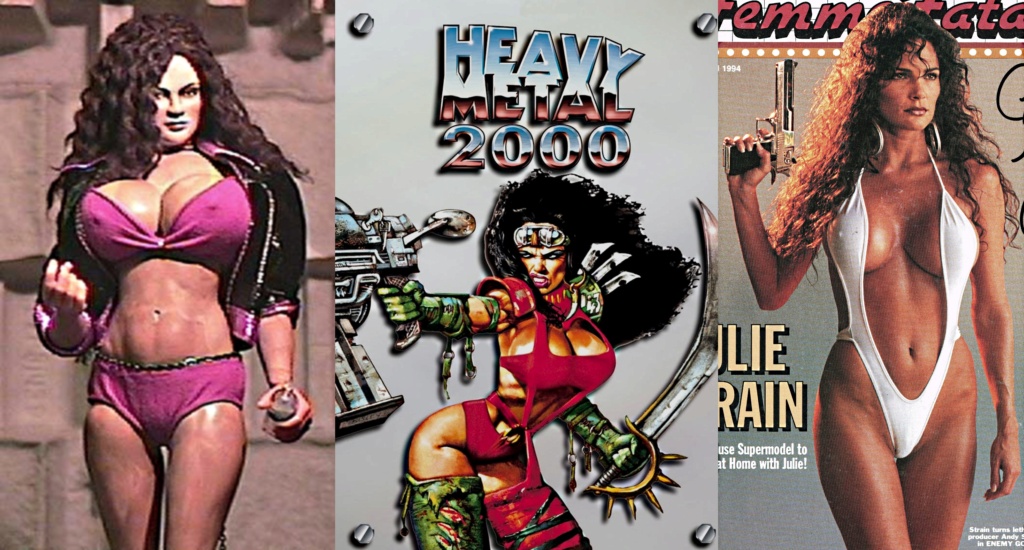 So there it is! Does anybody remember this guy's awesome work
I sure do and a good thing I saved his pics because if I didn't I am afraid his work would have been totally forgotten visually indefinitely by pathetic means.
If your reading this Jimbob, your number 1 fan has tried to bring your hot babes and extraordinary work back as best as I could