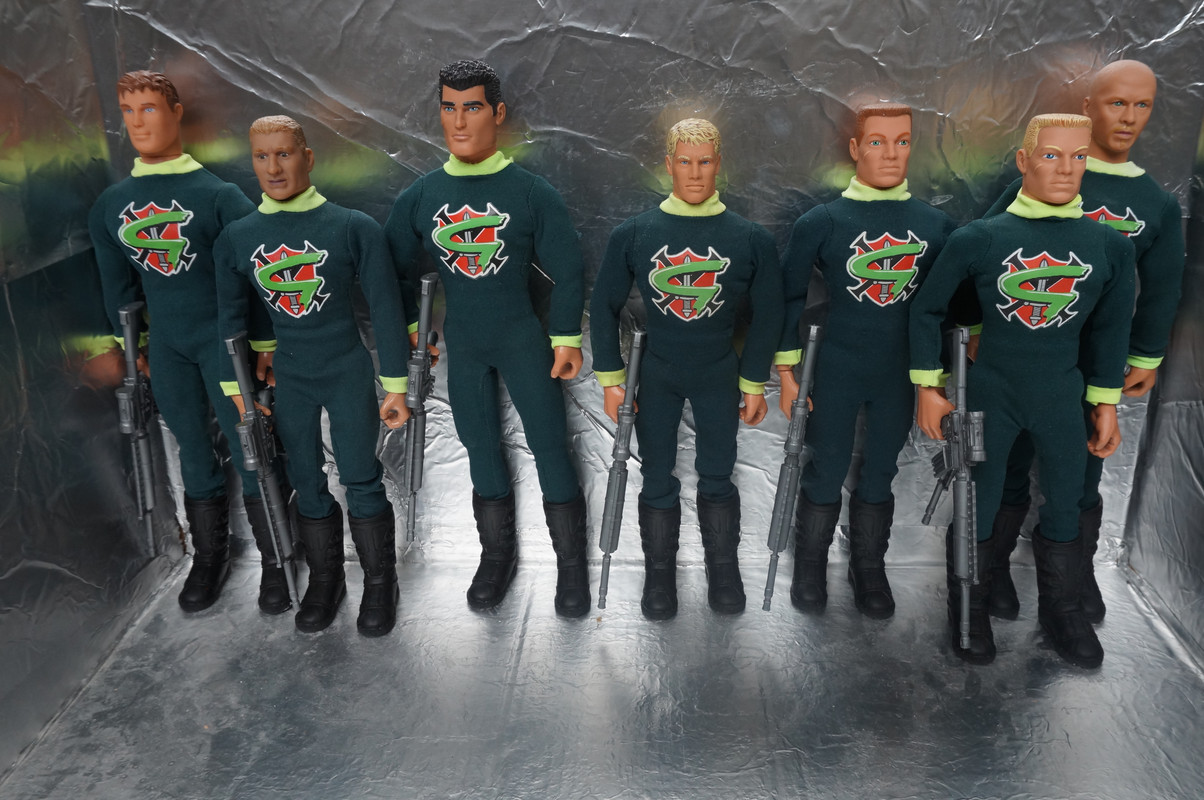 Gangrene's henchmen are waiting to be inspected  by their Boss,  Gangrene.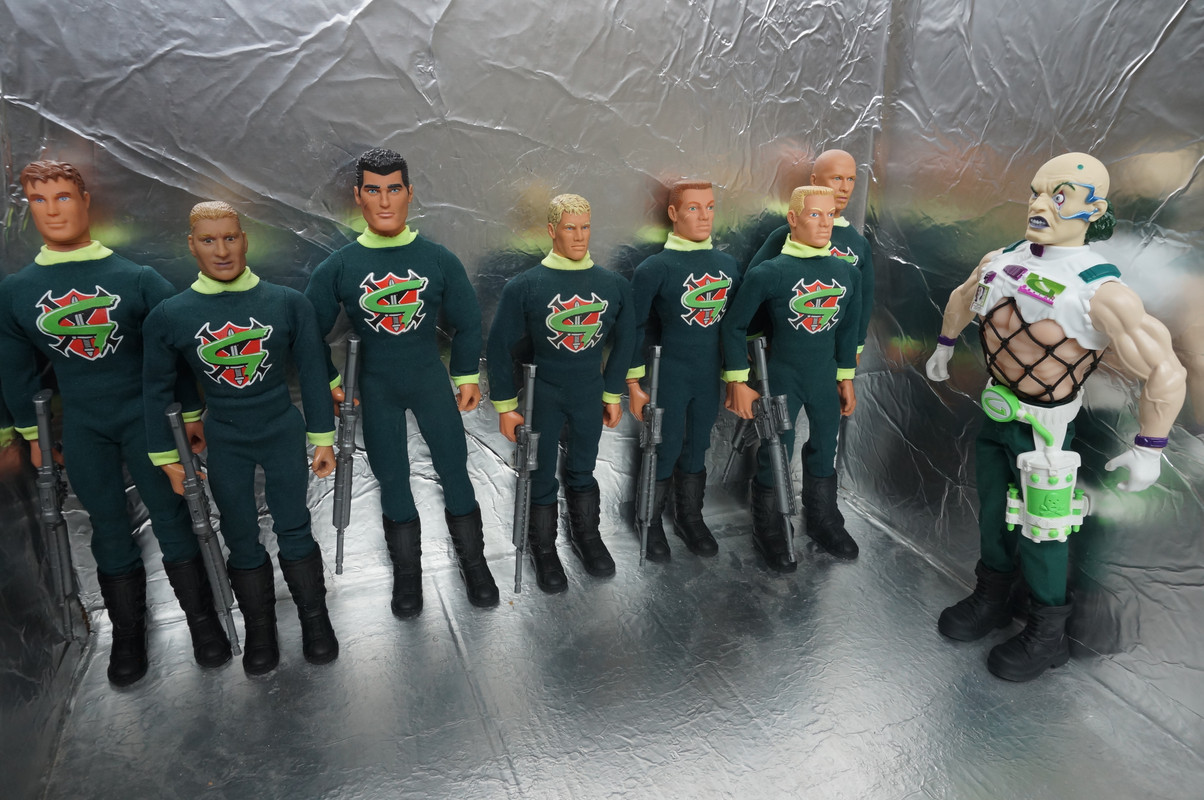 When Gangrene enters the room, all of his henchmen stand with their rifles by their side.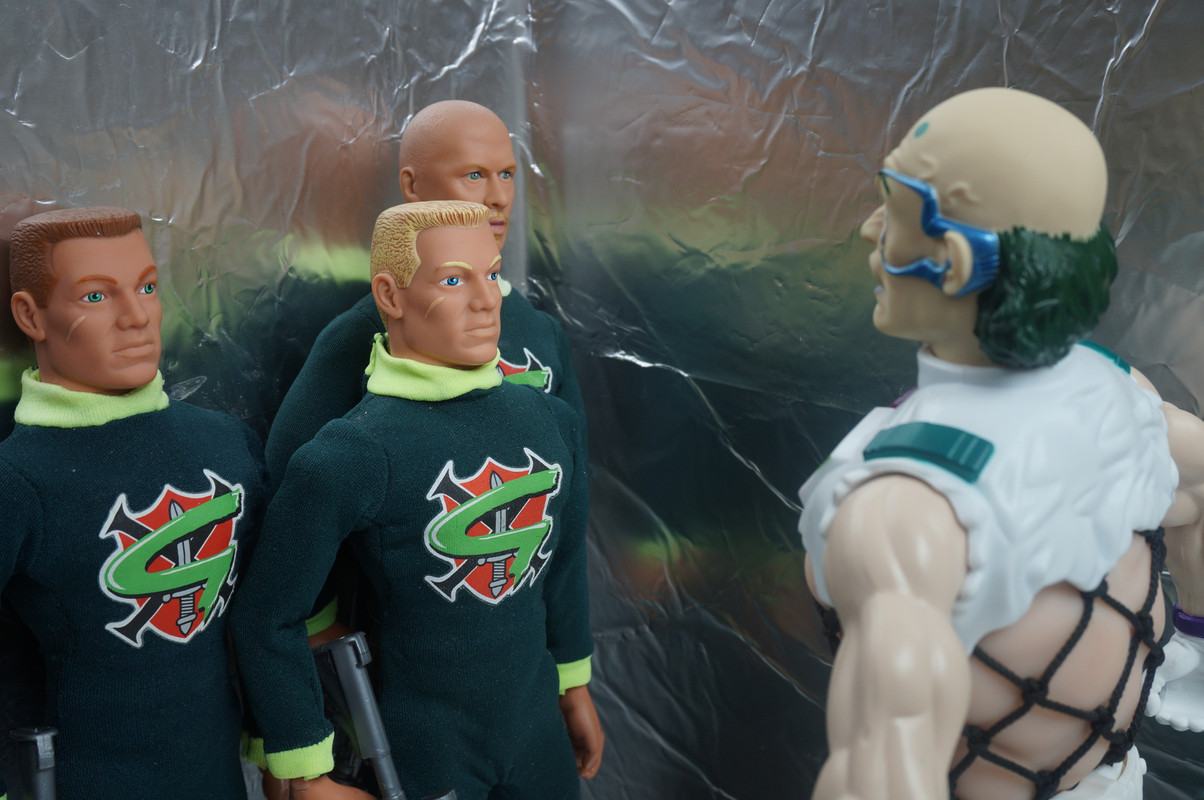 Gangrene starts off by talking to the first three.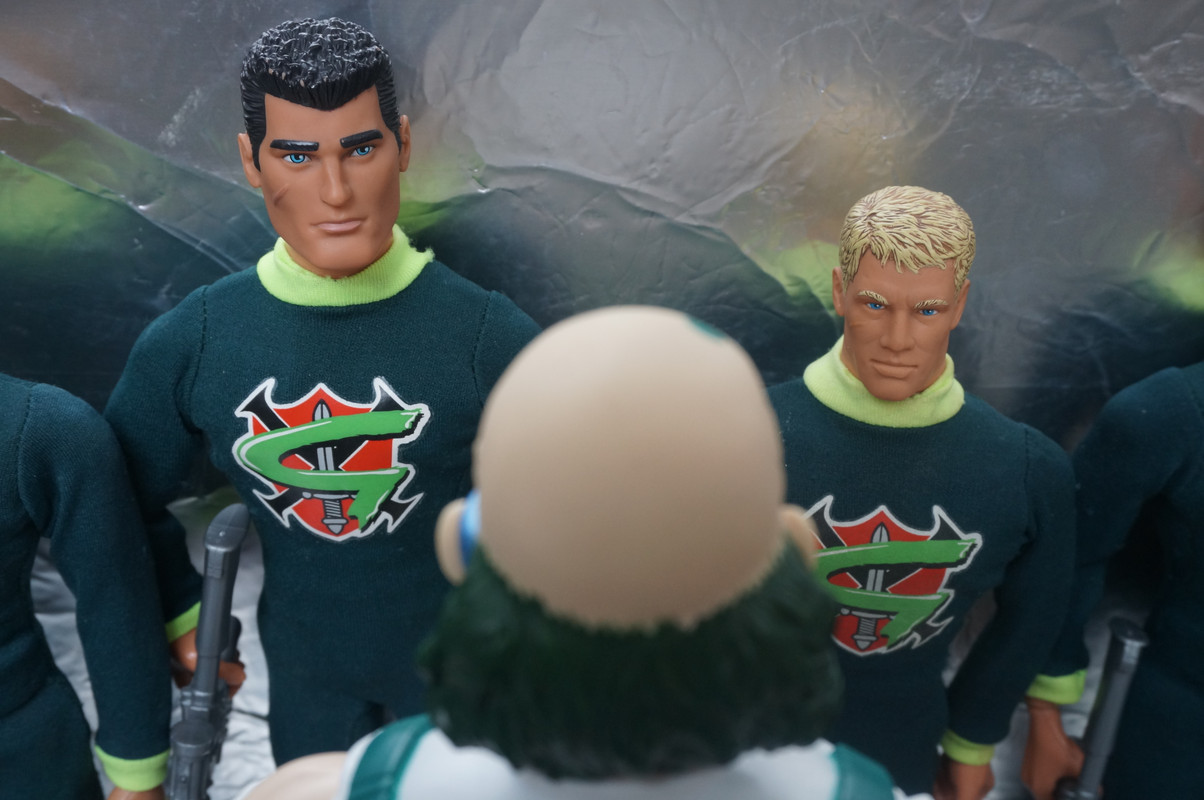 He then talks to the next two.
Gangrene finally moves on to talk to the last two.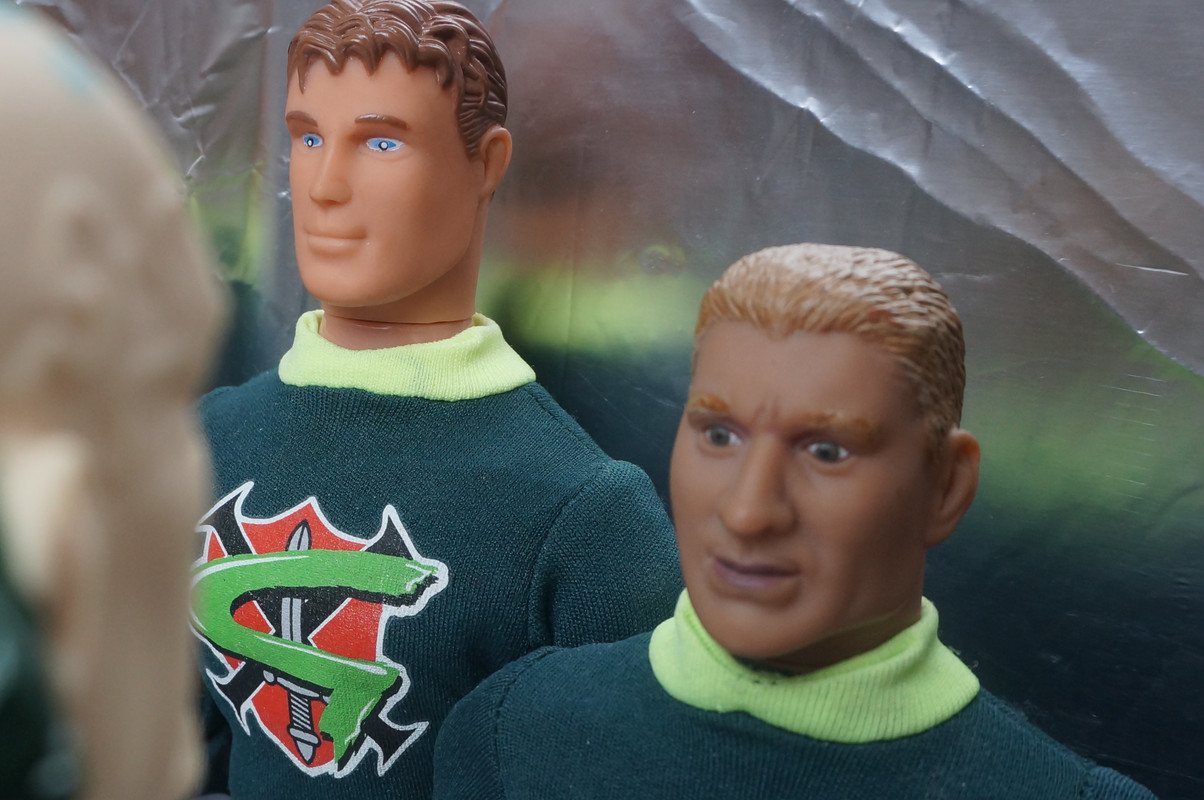 He chats to the second-to-last henchman but as he starts to move to the last man he has to look at him once more.  This guy's face is familiar to Gangrene!  But where has he seen it before.
Gangrene quickly finishes his inspection by  talking to the last henchman.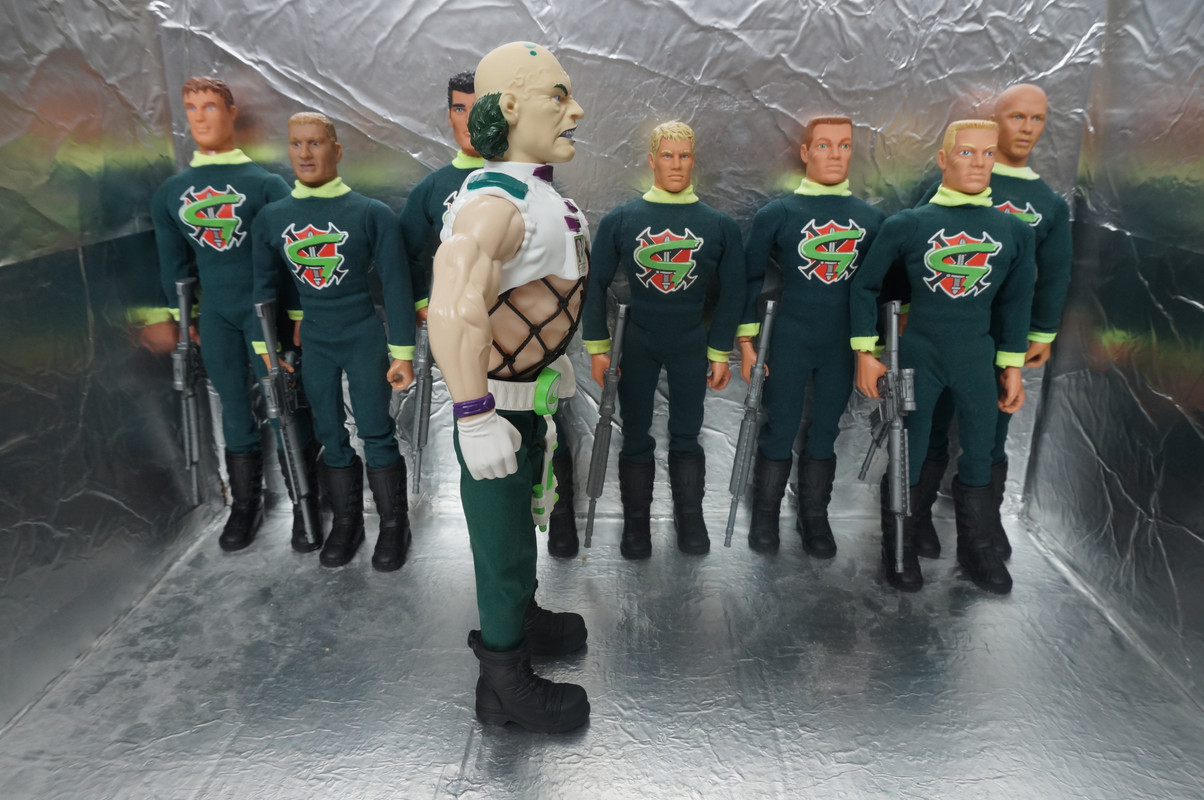 As Gangrene makes his way out of the room he is still puzzled.  (Who do you think this henchman could be?)
TO BE CONTINUED

_________________
THE MAM KING.