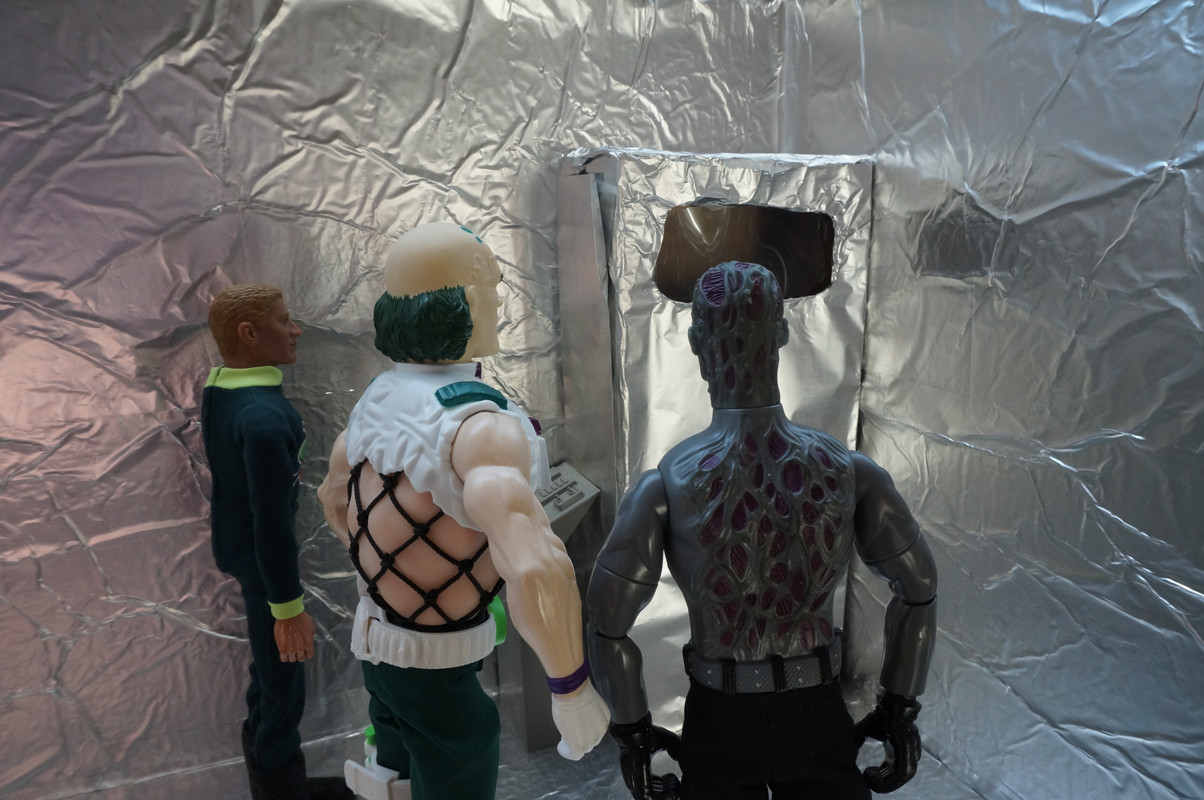 "Samual and No Face you are standing right in front of a machine that can change your complete body shape, height, weight and facial features. Sadly although it can change your outer appearance  it doesn't change your age. I'll look young but still feel my actual age.  I'm going to get into the machine now and if Samual turns the switches I will become outwardly my 1997 handsome self." Gangrene moves forward ready to step into the machine. "Samual are you ready to do the honours and switch on the machine." "I certainly will father. I'm really looking forward to seeing what you looked like back in 1997".
Once Gangrene is standing in the machine Samual begins to turn on the switches.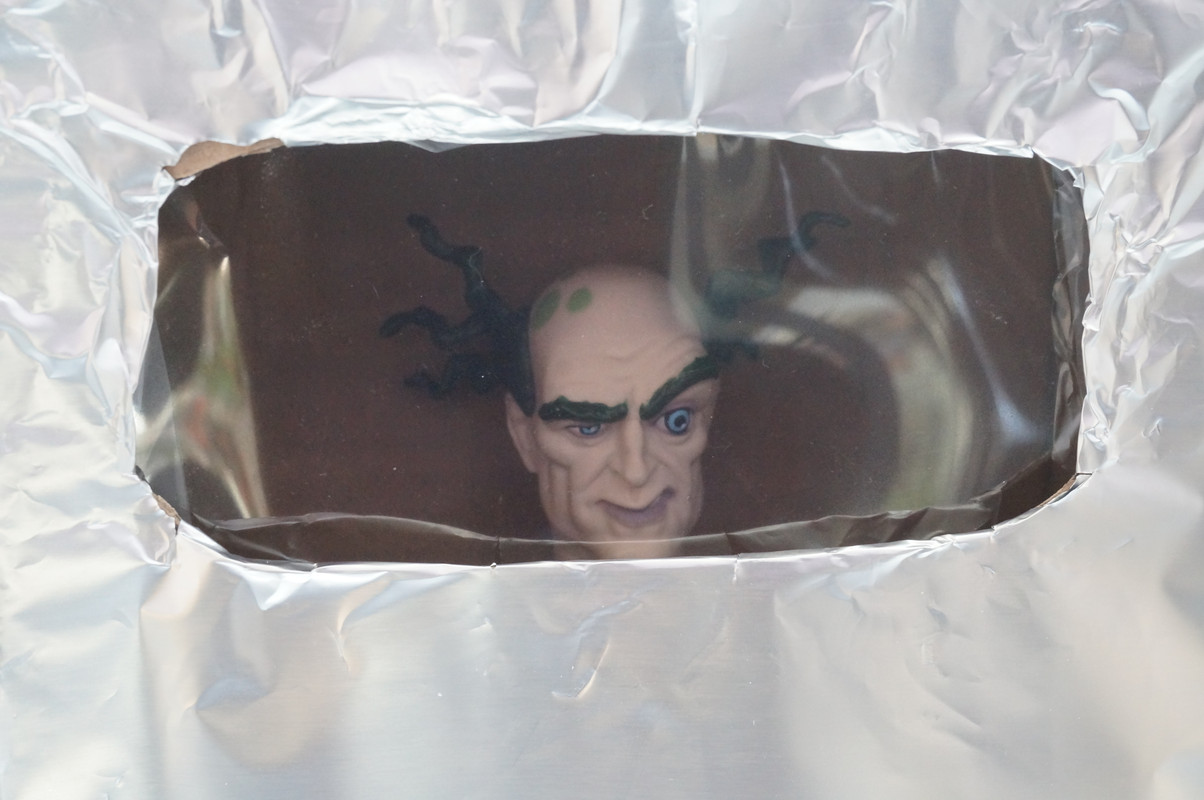 Once the machine is operational, Gangrene's facial features start to change. His face  becomes much younger and thinner. The features of the older Gangrene melt away and he is transformed visually into his younger self.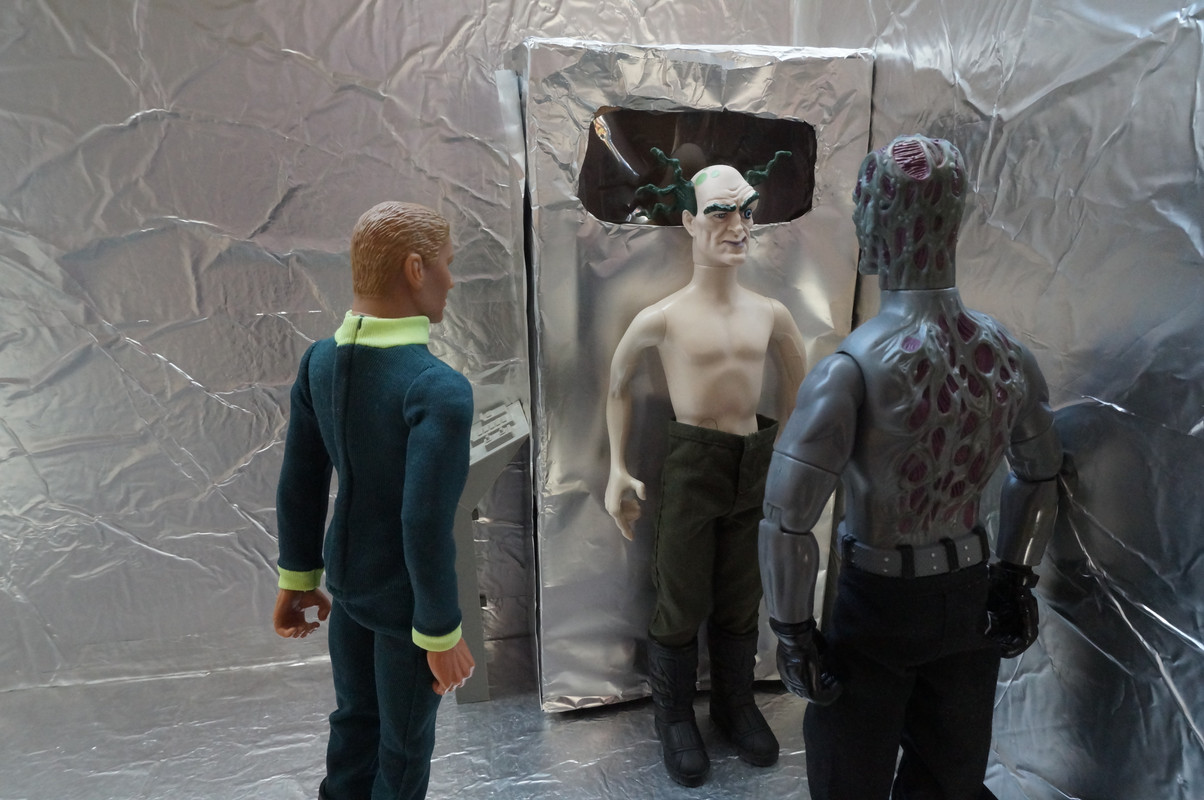 Gangrene stands in front of his son and No Face and says, "This is how I looked back in 1997.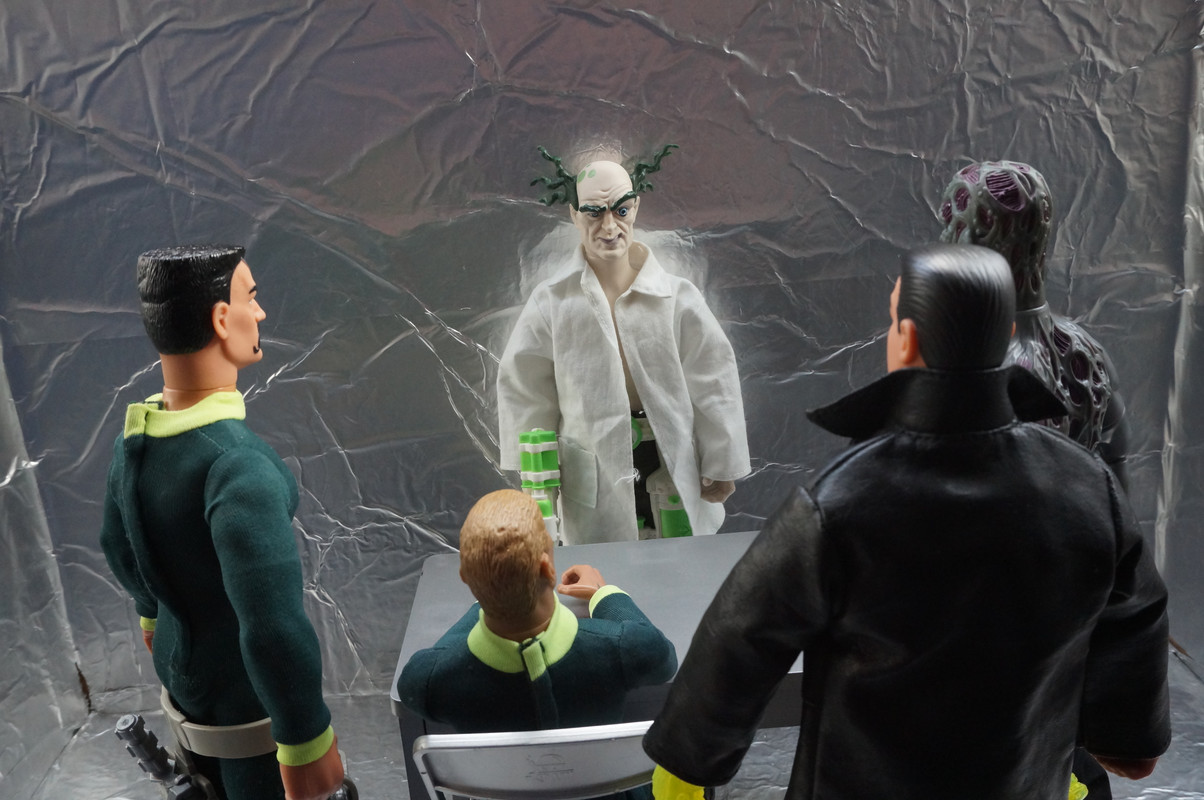 Gangrene calls Firing Fist and Captain Bludd into the meeting room. "Samual and No Face are aware of the reason for this meeting. They have both seen my transformation and now I am revealing myself to you both. The way I look now is exactly how I looked back in 1997. What do you think? Don't you think I would make a perfect James Bond "Bad Guy".  Hopefully the police will not recognise the new me!"           
THE END