It's been ages since old sailor Hank has worn a navy uniform so I thought I'd get him a Sea Wolves Commander uniform from Wolf Pack HQ.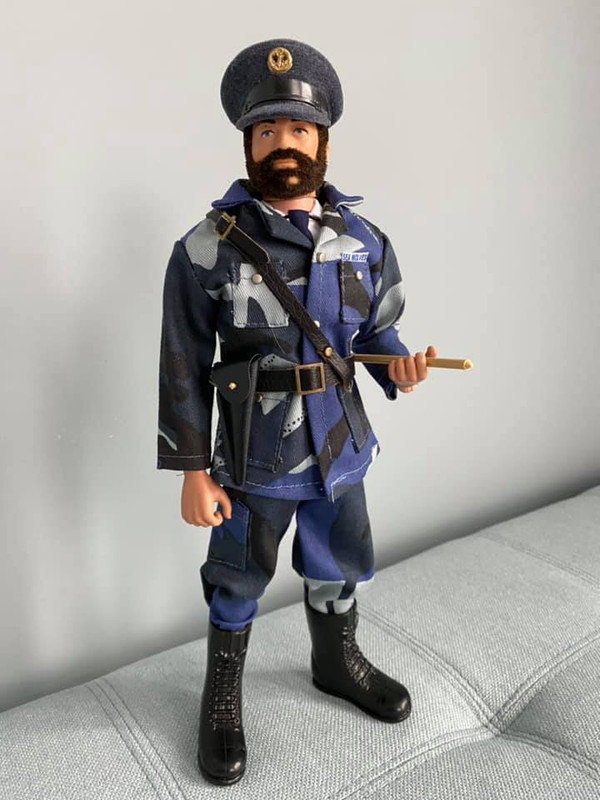 I think the old sea dog scrubs up pretty well and looks very smart.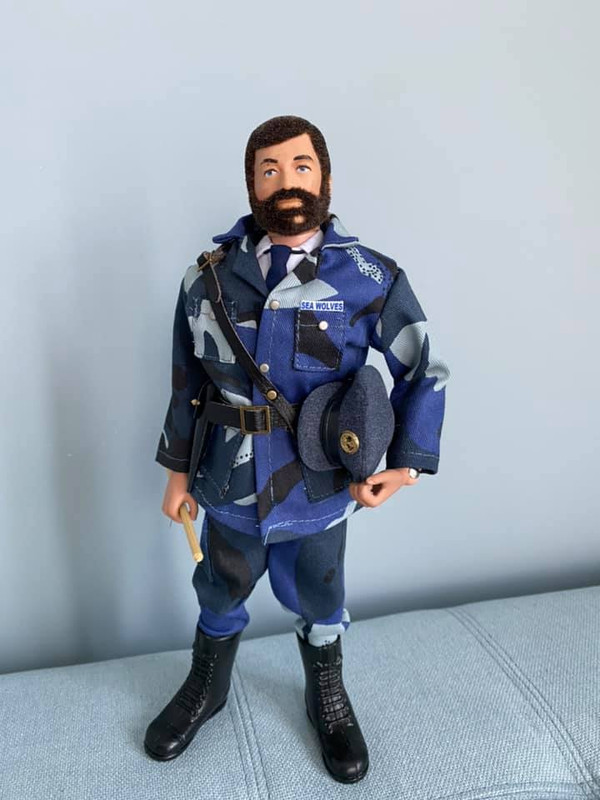 It's a quality uniform with a lot of nice details.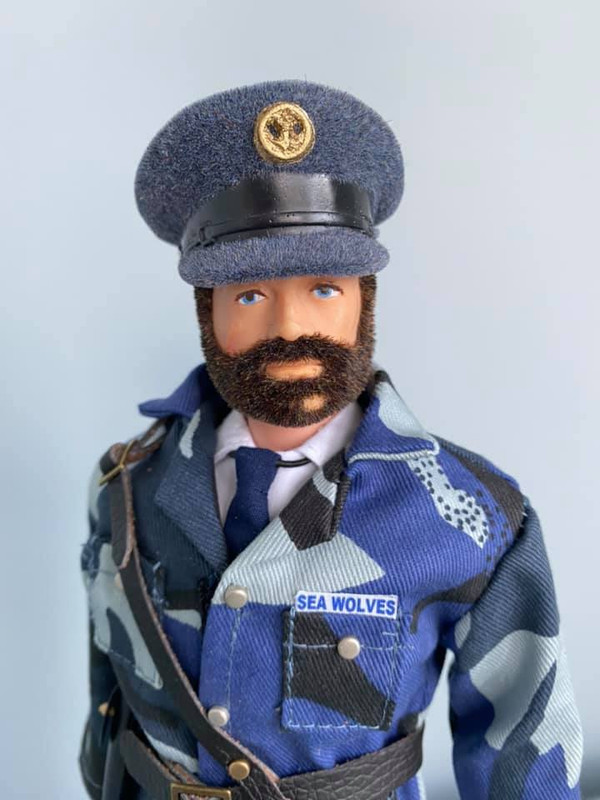 Hank's started to get all misty-eyed about his days in the navy...
Ah, the sea breeze, the salty air, the rise and fall of the deck beneath his feet...yeah Hank definitely needs another drunken night out in Portsmouth!