Today's date?
16 Sept
Forum Name?
Porky
Real name?
Dr. Petros Porkenstein the Third
Location?
Brittania
Do you still own your favourite figure from when you were a kid?
no
Are you still in contact with childhood Vam/mam or 1/6 buddies?
Unfortunately not, I don't know anyone from my childhood now  
Do you recall what was your first Vam/mam or 1/6 vehicle?
it was one of the early blow moulded open top armoured cars
Best vehicle in your motorpool now?
a very battered Jeep ( it's the only driveable vehicle  
  )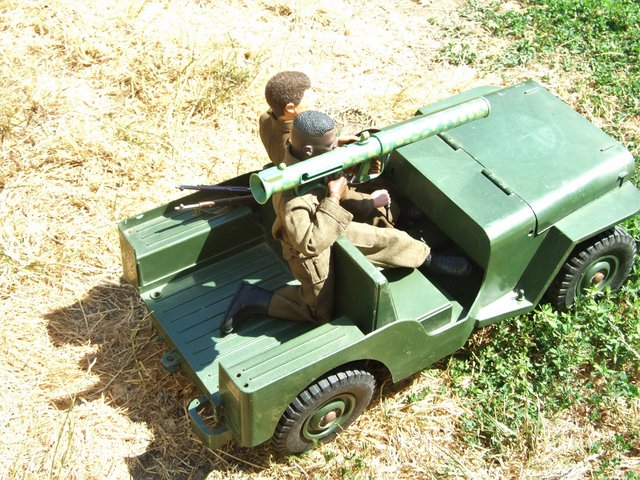 Best figure in your collection (vam/mam or 1/6)?
So hard to say, Ginger was the first of this "adult era's" AMs.. but Ed is also crucial.. Sid is a great character and a proper "geezer"... and  Miss V. is just very cool.. a long way of saying "don't know! "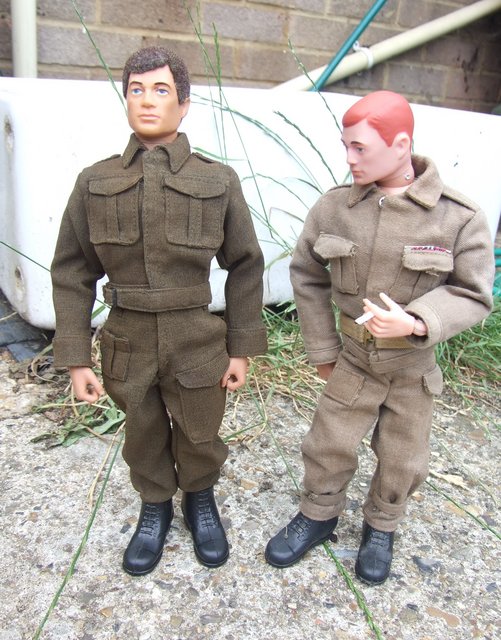 Ed and Ginger ( mocking Ed's new battledress)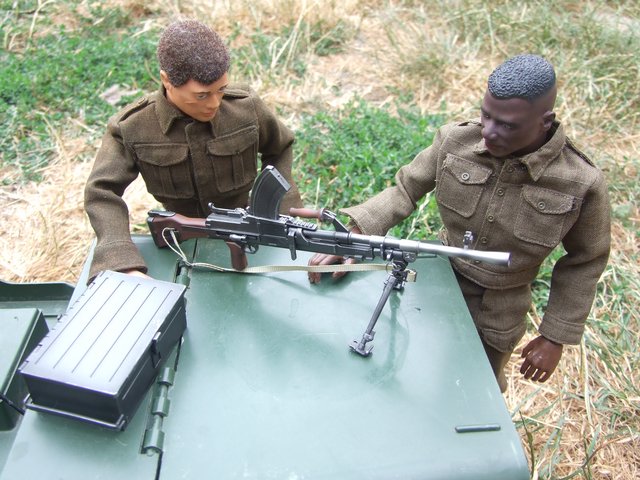 Ed and Sid with the Bren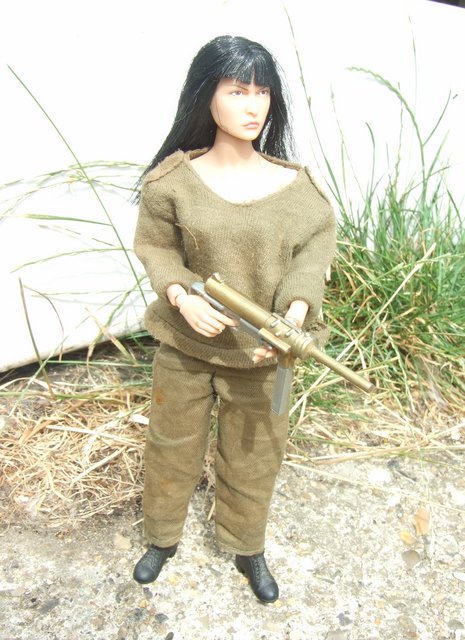 Miss V. when she first joined
Capt. O'Connor at a briefing..
Mr. O'Connor is a "new boy" only recently assigned to us...
Best kitbash figure?
Miss V. as she's had arm and leg transplants ( but she's fine now )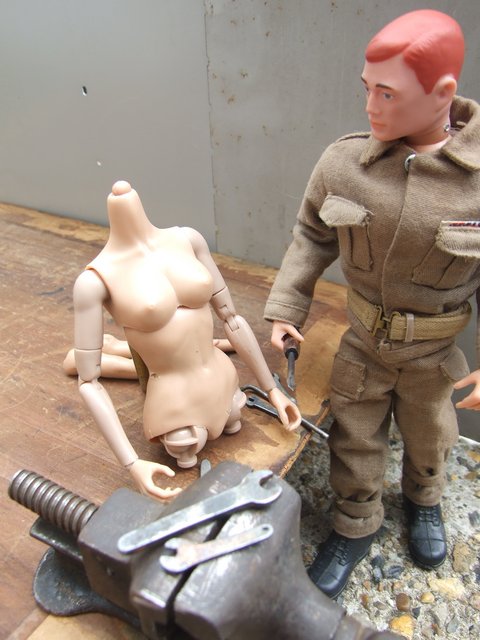 Did you ever get your most desired action figure item, either as a kid or as an adult collector?
not that I can think of
Are there any items you regret adding to your collection?
anything I find useless or the unwanted crap that comes in job lots gets ebayed !
Has your collection grown since you came back to the hobby?
of course
How many figures make up your HQ?
5 complete functional people, and at least 5 carcasses in bits needing surgery / assembly.. then there's various Borgs and Cybermen etc, but they're enemies so not HQ staff
What does your spouse/partner/significant other or family think of your collection/hobby?
nothing really
Why do you think adult collectors have a connection to vam/mam or 1/6 figures?
I guess they have more dosh than when they were kids on pocket money
What do you enjoy about the action figure hobby?
it's a fun way to tell "stories"
What is your favourite kitbash (custom figure) by another forum member or online collector?
There's a guy who did painted head versions of EE heads, plus some Star trek bashes from VAMs, plus other stuff, very clever bloke indeed but can't recall his name
Have your collecting interests changed since you first started collecting?
I guess you gravitate to particular genres or areas of interest once you get going
Do you have a favourite section of the AMMO forum?
Things like the Alien Challenge and the like are good fun
Why do you like AMMO?
It's fairly friendly with interesting content
Are you active on any other online hobby forums you'd care to mention?
I joined the AM HQ forum but there's virtually no posting on there unfortunately, I occasionally look in to Britmodeller, some very skilled work done there.