Some time ago - September !!  we left Scotty...
"Which way …"
"This way looks best…"
Stay Tuned.. will Red , Island Attack and the rest of the MAM Search and Rescue team find Scotty in time ? or is his time in Munrovia about to come to an early  sticky end ?
Up at Reception HQ Island Attack and Red realise they will have to make a decent of the stairs...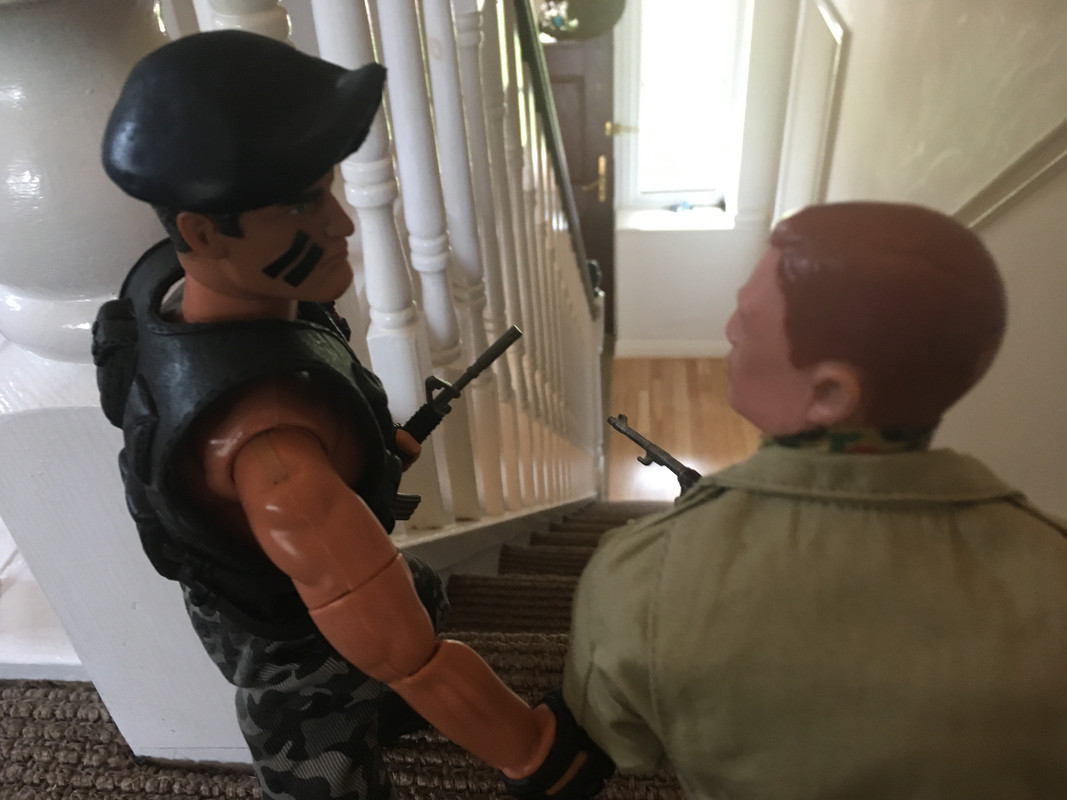 Red :Look we will have to move fast IA, Scotty is alone downstairs in the kitchen /garage area - Notorious for Dragonian and Volgan infiltration.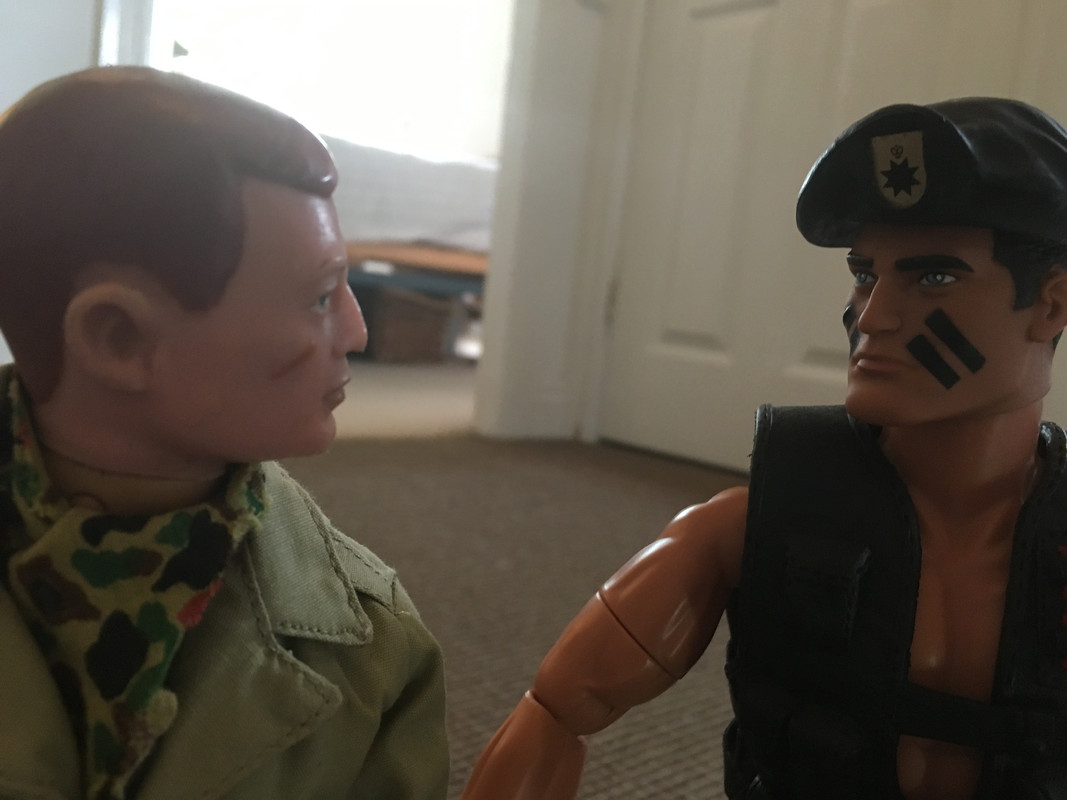 IA: better get cracking tha noo- come on lads ...
The Search and Rescue team make a tactical decent...
For many...it brings back memories of hurtling from top to bottom in "climbing" adventures..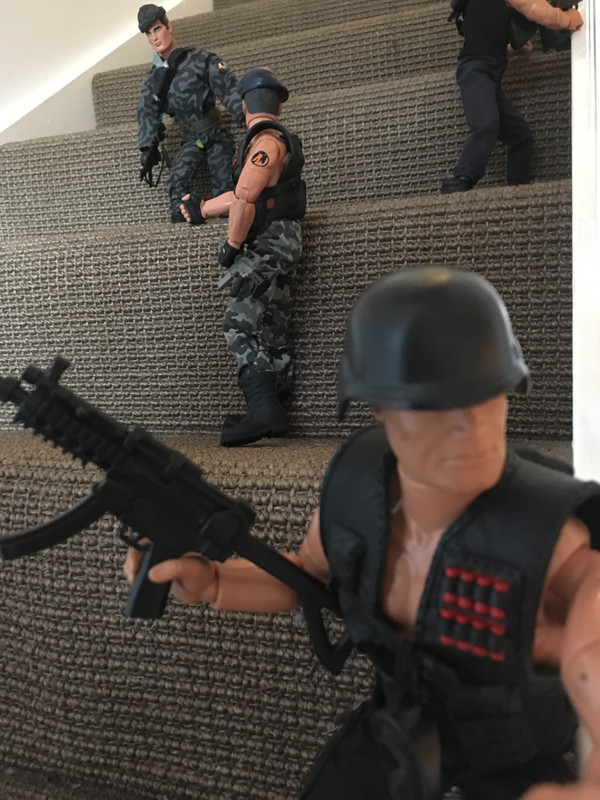 For other just being tossed from the top of the bannisters 'to see how they land'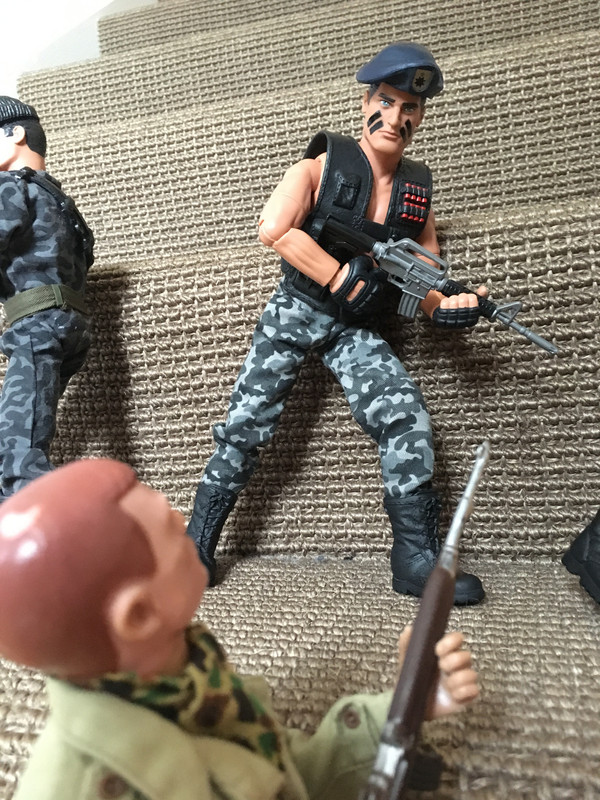 But they know they must face their fears and get to "the foot of our stairs !"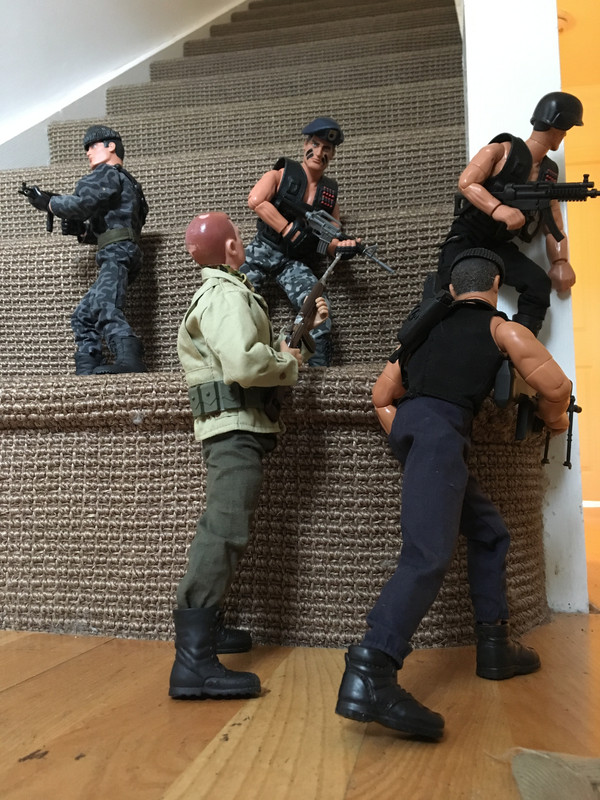 Red counts the last of his party down.. Ok guys here we are ..lets see if we can locate Scotty...
Mean while we had left Scotty approaching a small enemy  snatch and raid party ..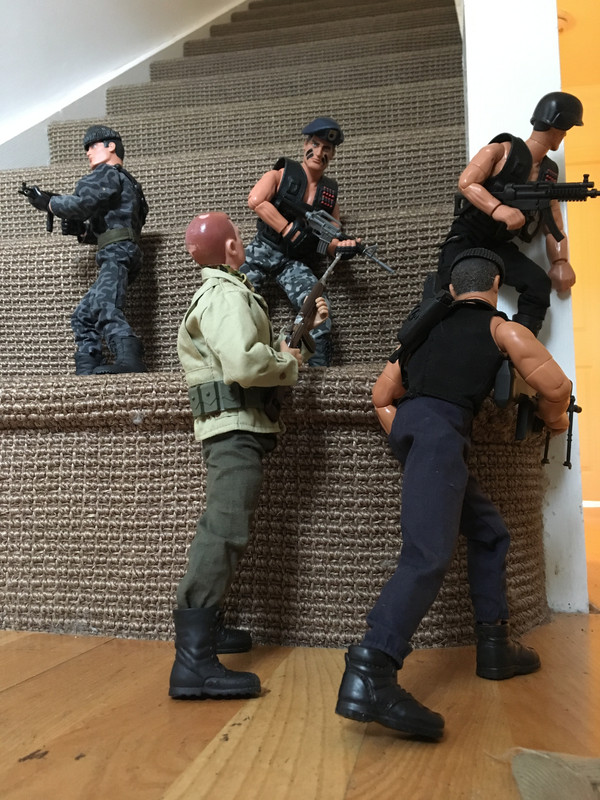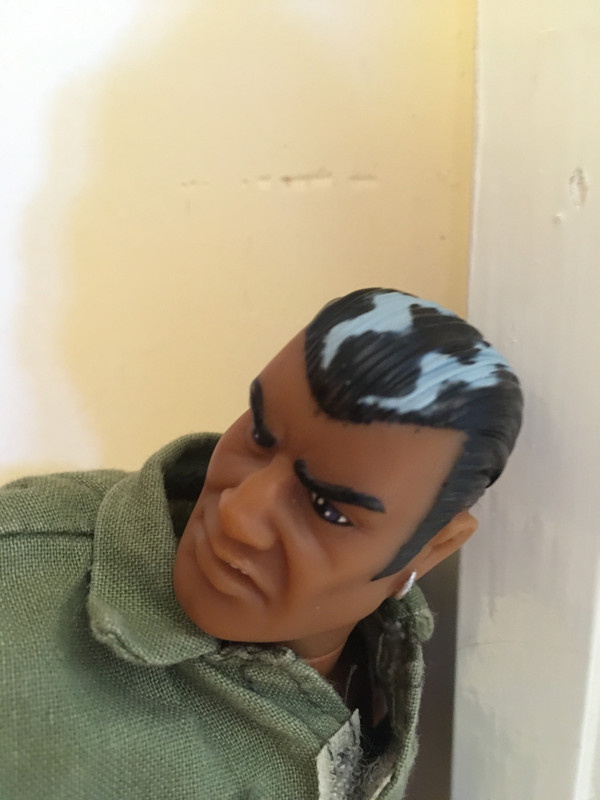 Wait -hissed the Volgan lead scout - don't shoot him.. we can take him alive..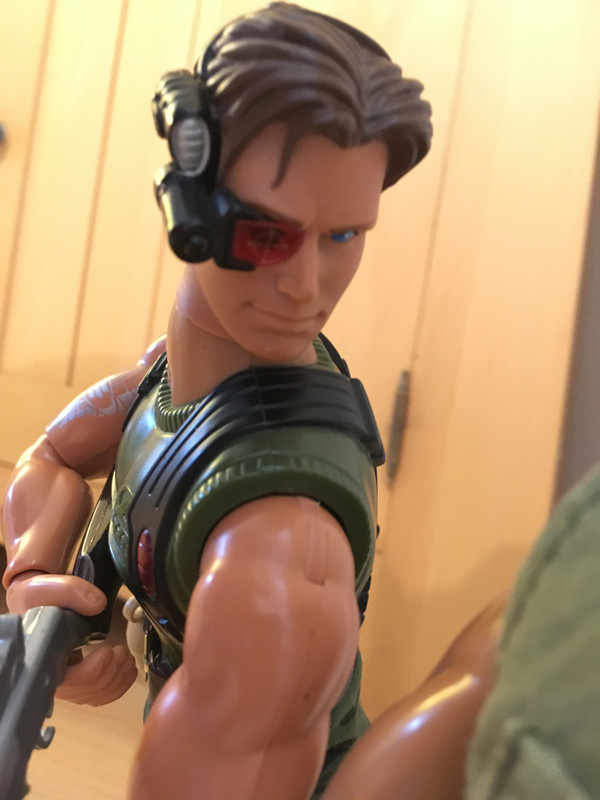 The dragonian Hunter scout wasn't too sure - he had lost several colleagues to a recent foray into Munrovia- meeting a sticky end at the hand of the legendary VAM Aussie Roger ...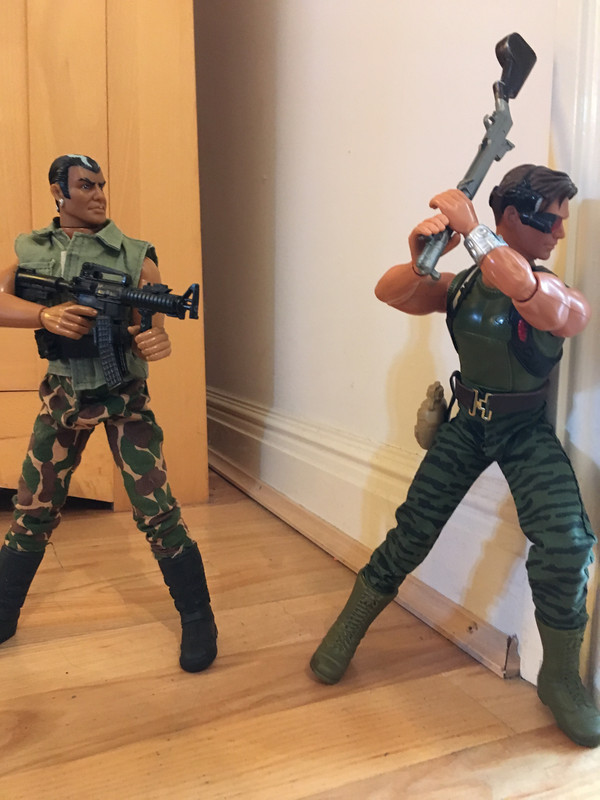 Ok Hissed the Volgan .. I'll cover you...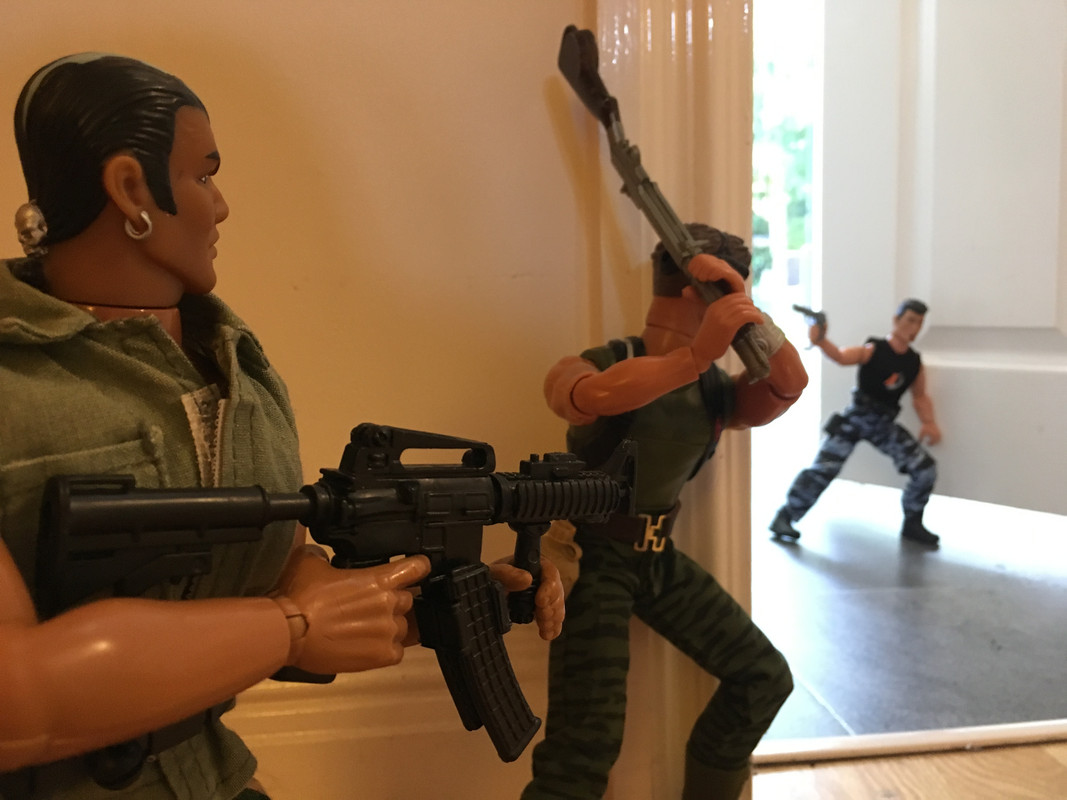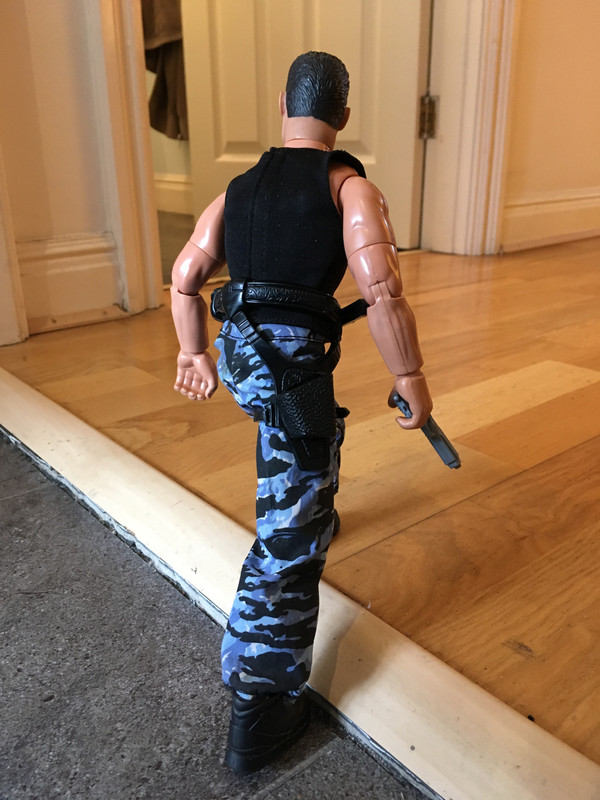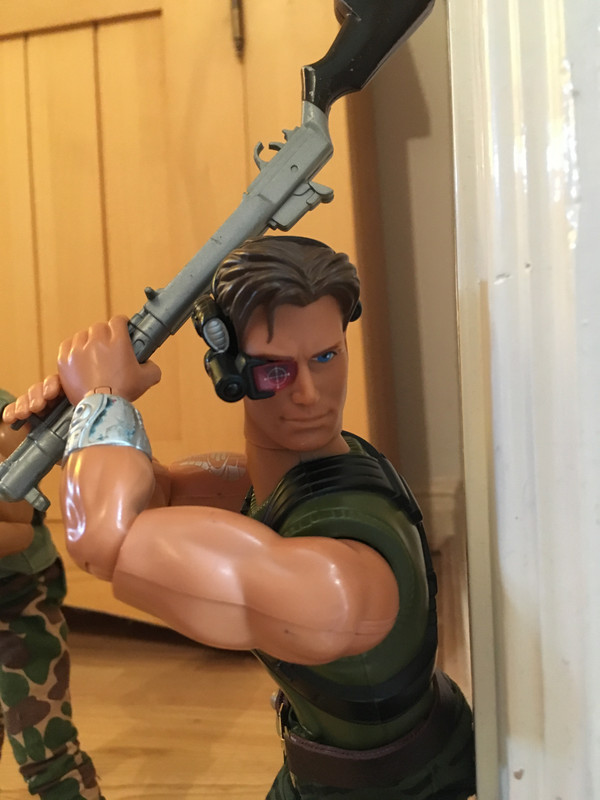 With a sickening THWACK! The butt of the Dragonian's rifle pole-axes Scotty !!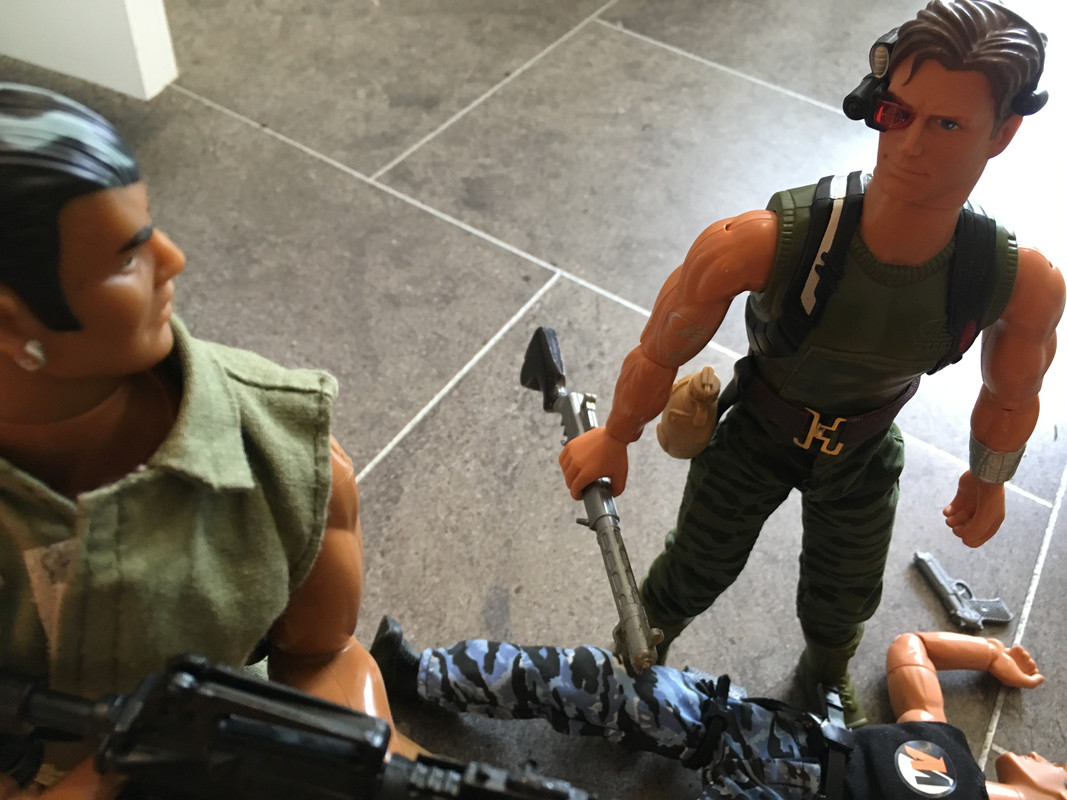 Perfect my Dragonian friend.. now we can take him back for torture and questioning... we will be well rewarded for this !
At that moment the Search and rescue team round the stairs..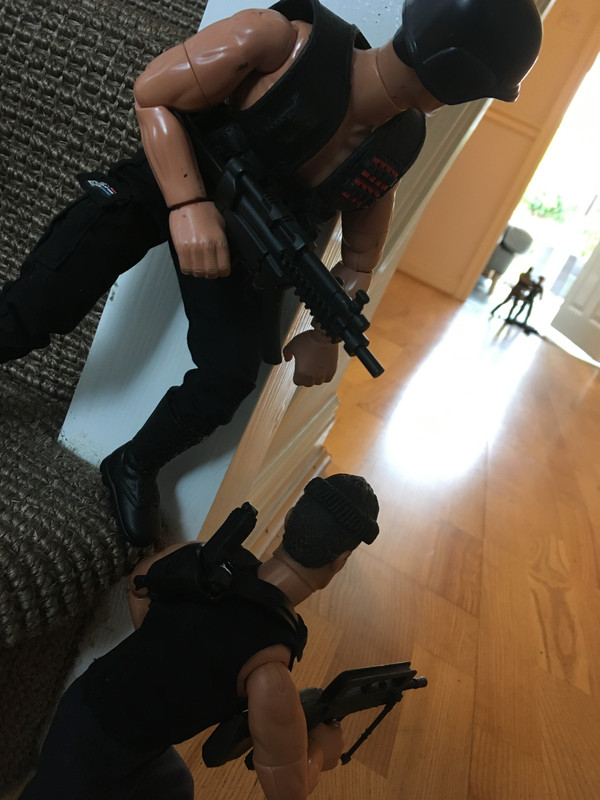 Red ! look its Scotty... and Dragonians- MAM down Mam down !!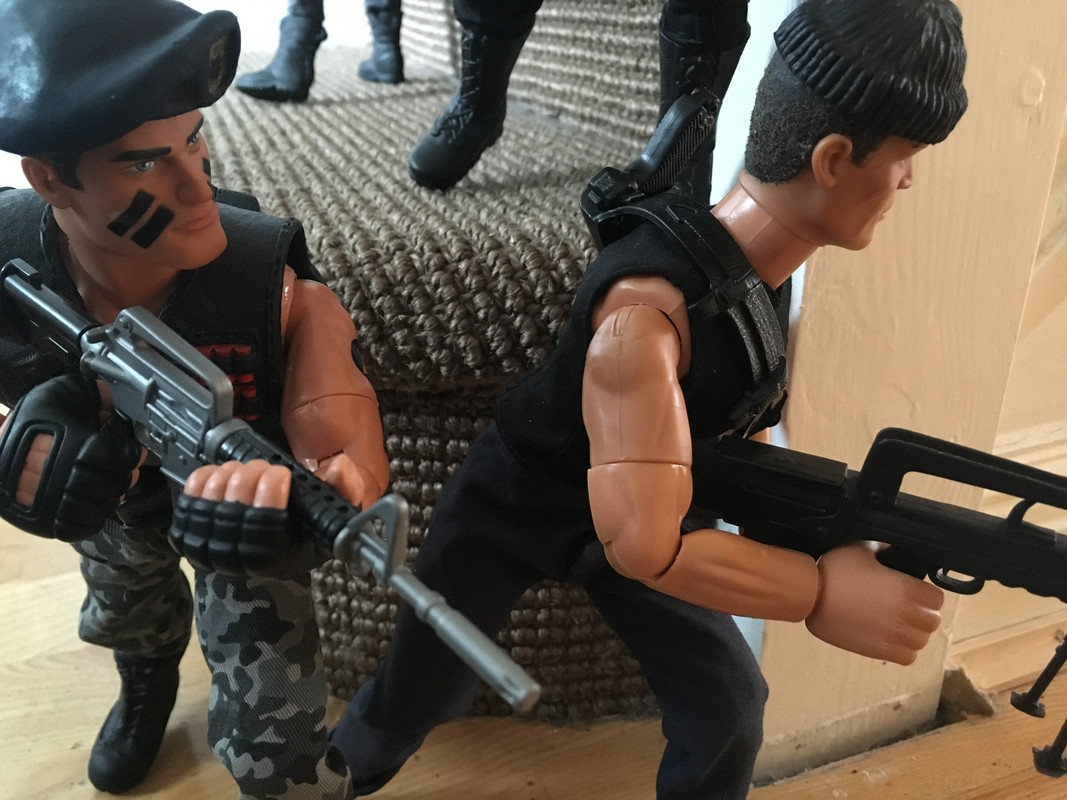 No time for subtle tactics guys !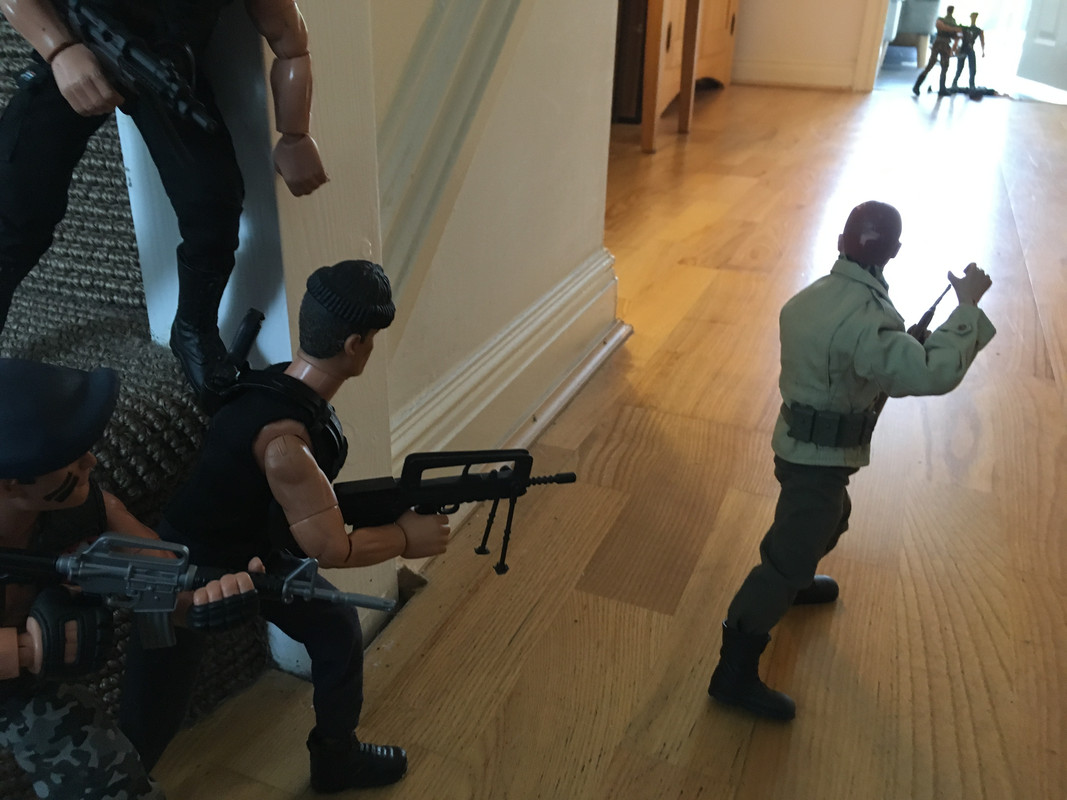 Red leads the team forward and they fan out .. a fire team on the right to cover and Red and IA make a dash using what cover they can toward Scotty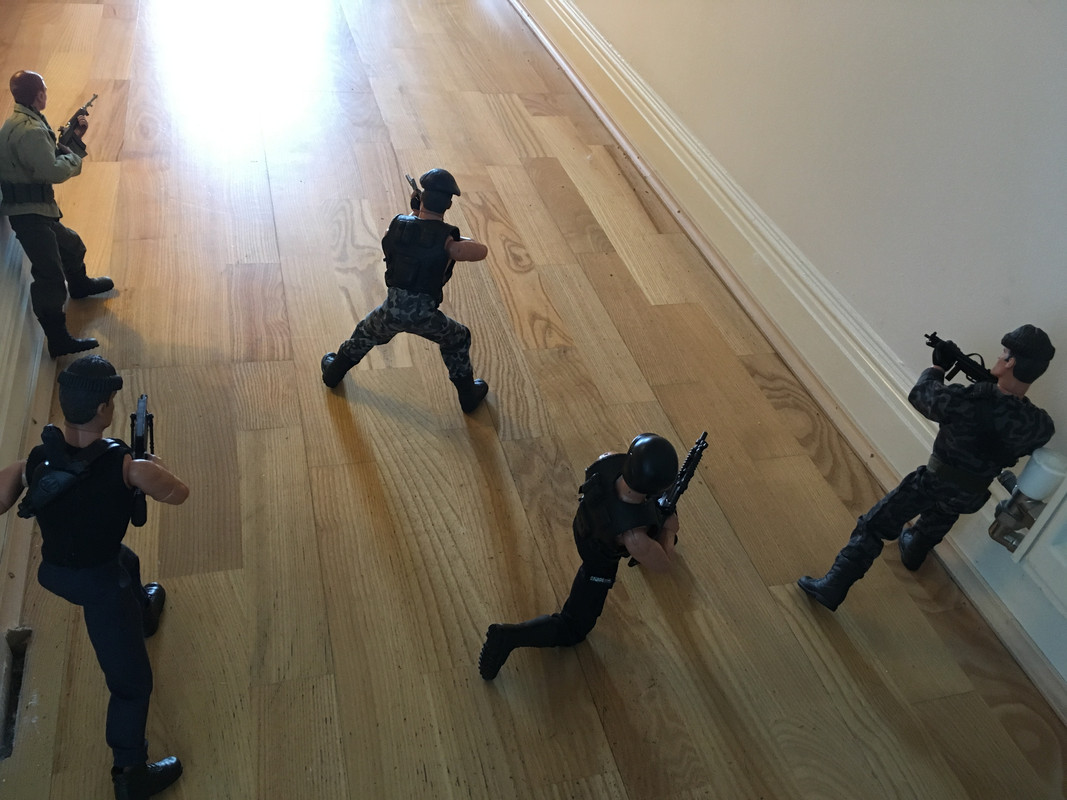 Covering fire boys covering fire !!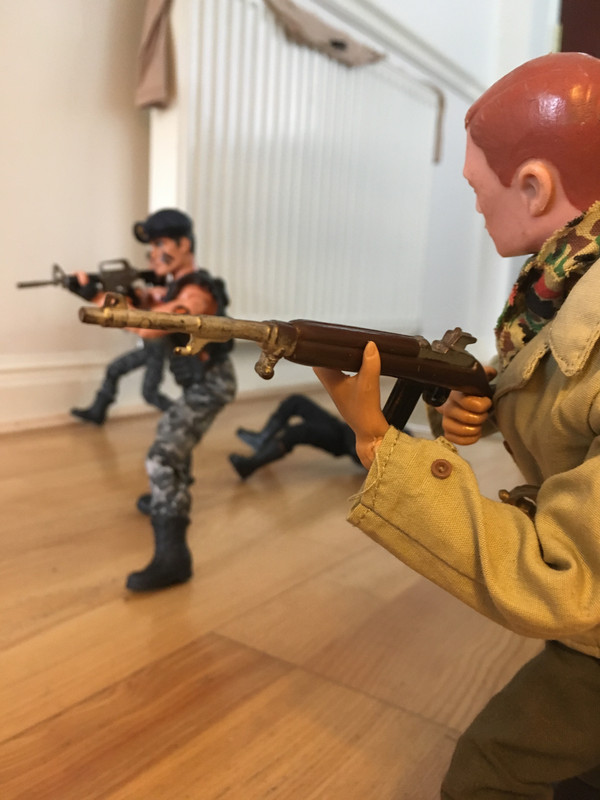 The Volgan and Dragonian scouts react.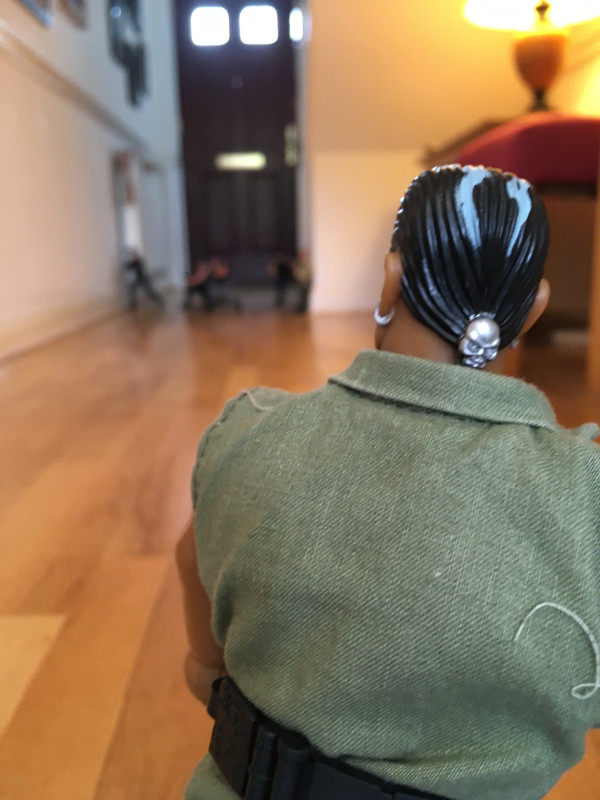 Fire low !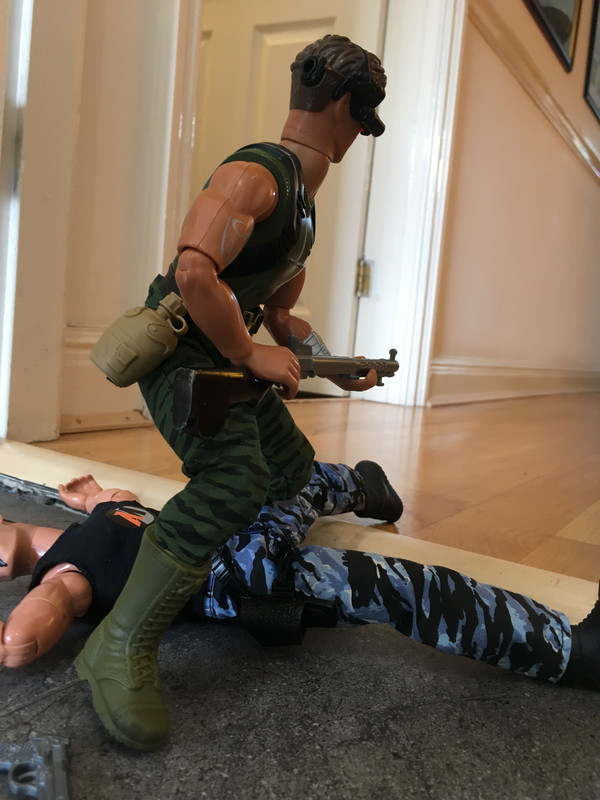 Firing from the hip the Dragonian scout realises he is out in the open..
The S&R team return fire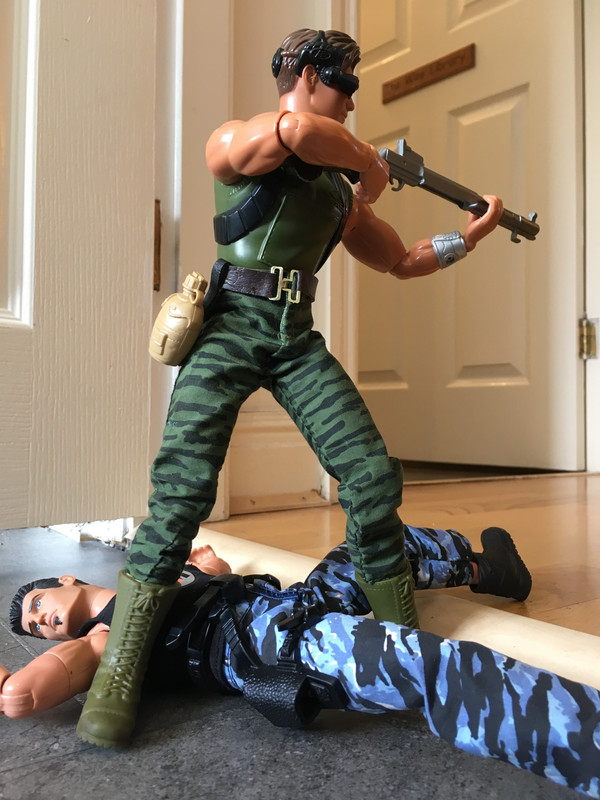 The Dragonian scouts takes aimed shots-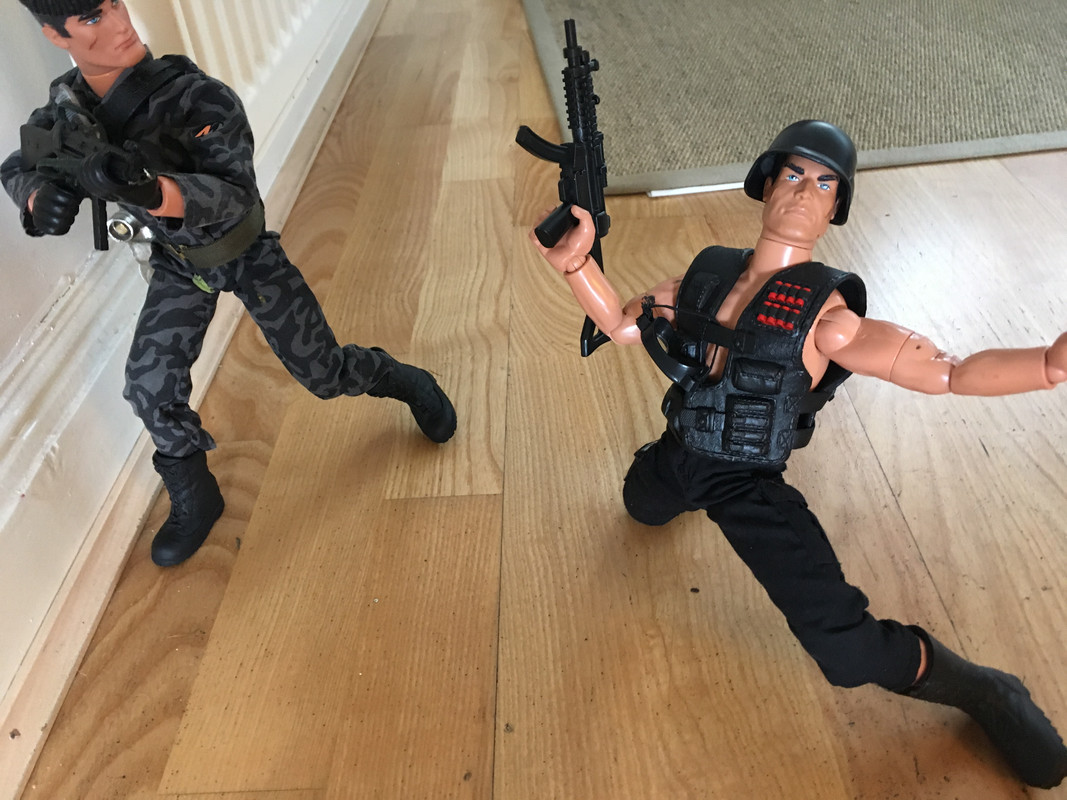 MAM down !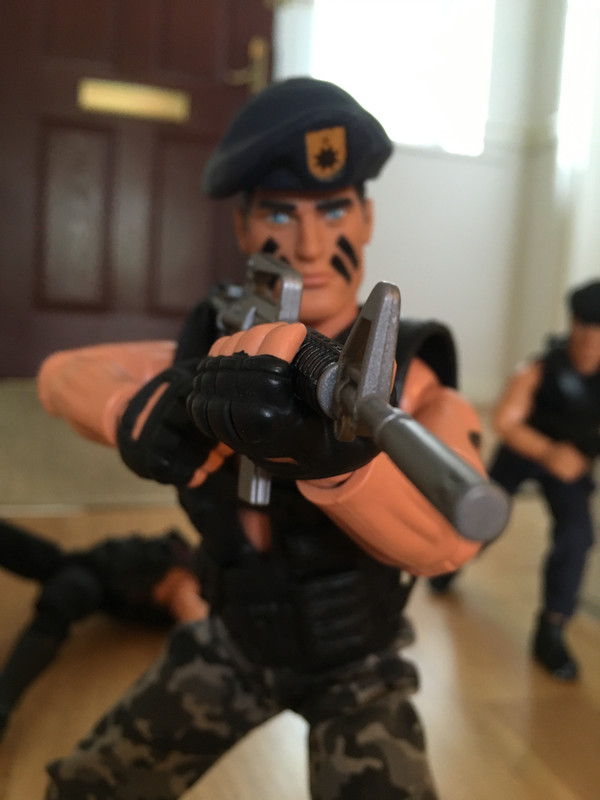 IA returns fire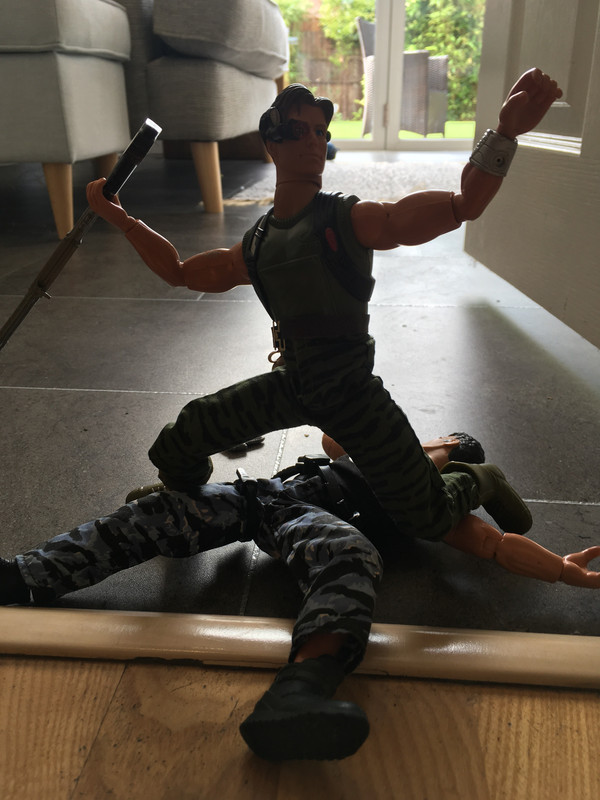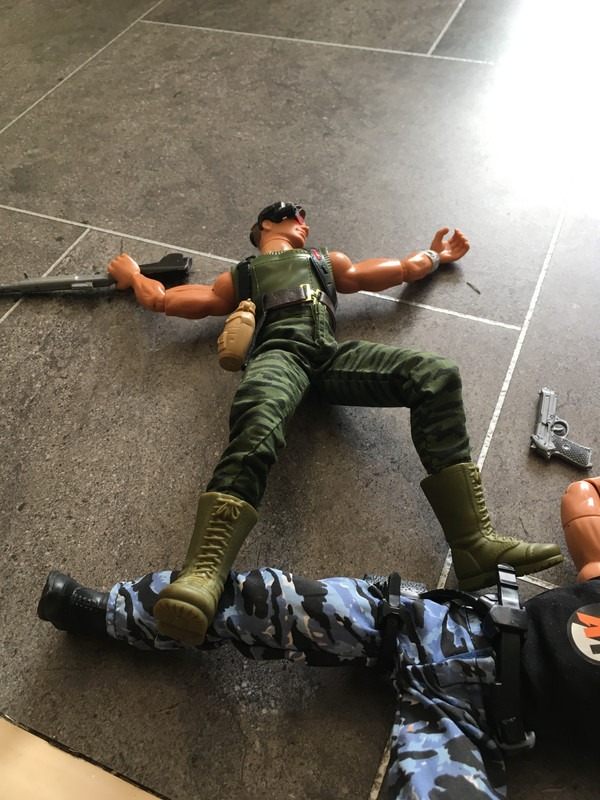 The Volgan spits a curse and returns accurate well aimed fire..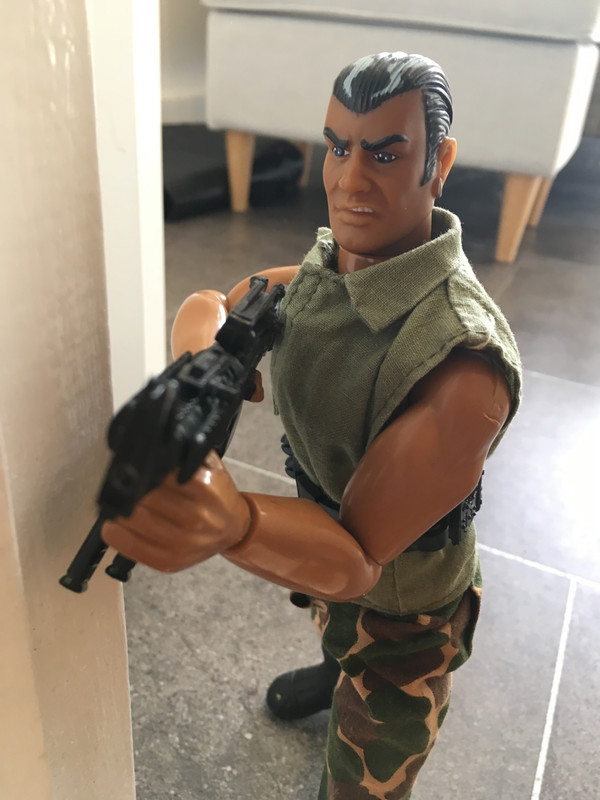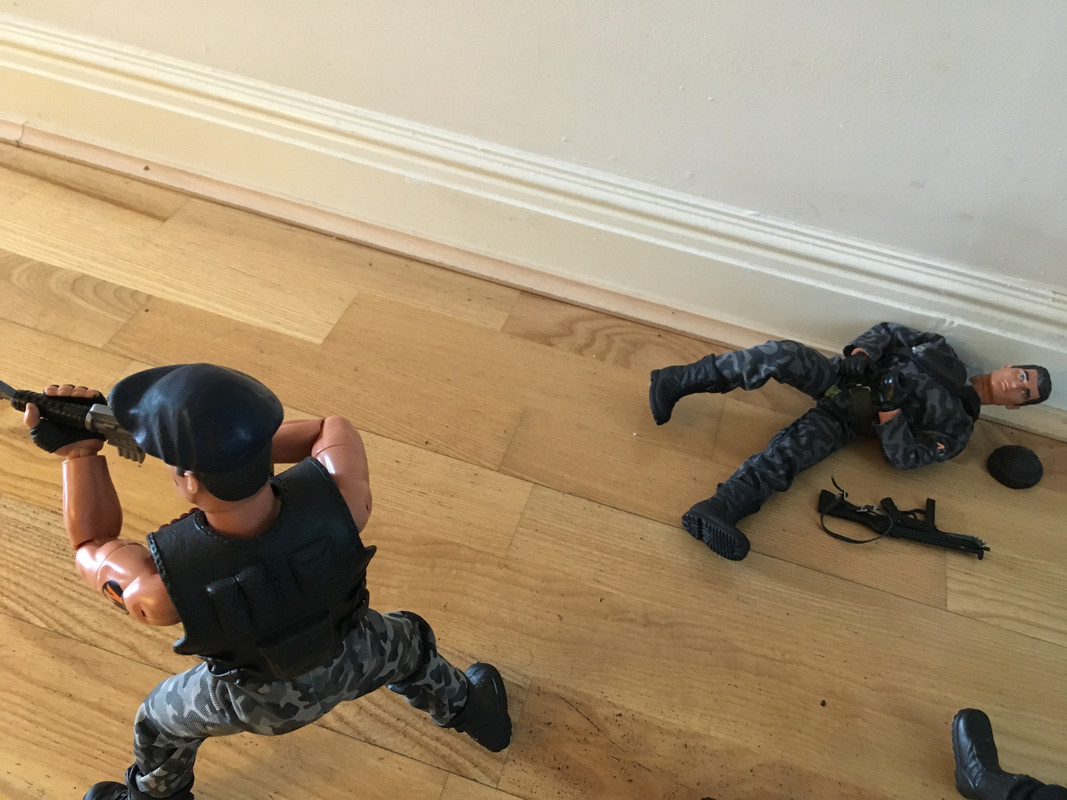 Another MAM is taken out..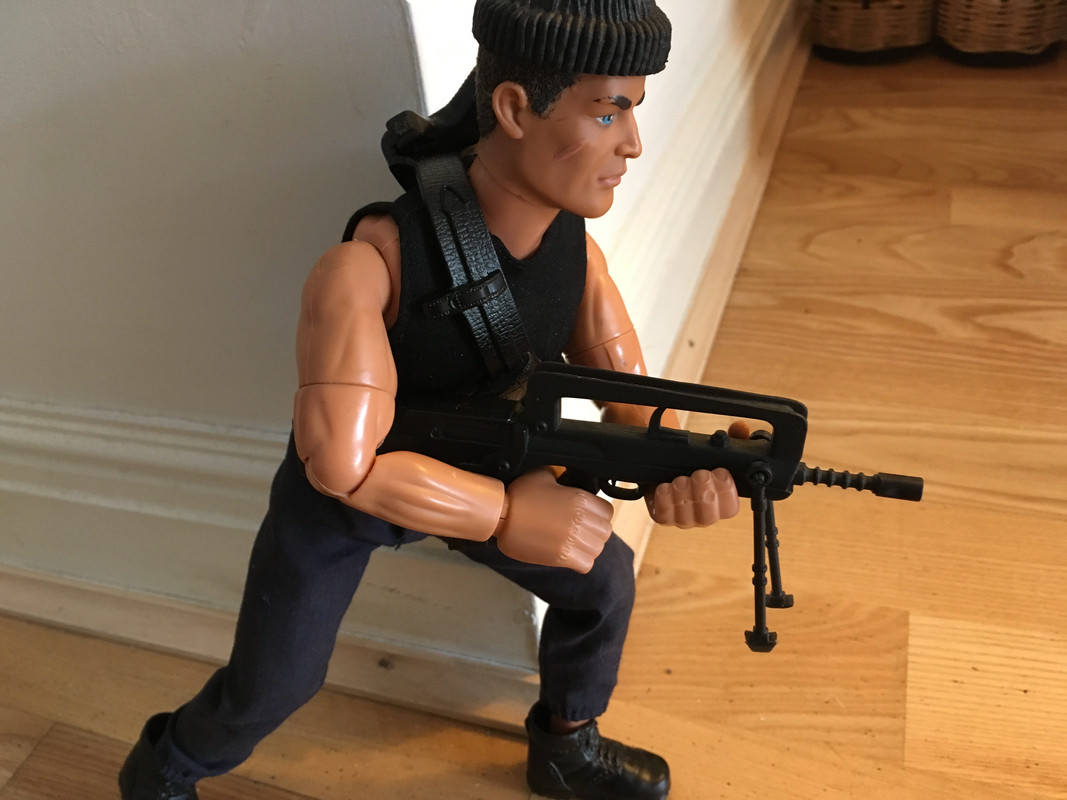 The fire fight rages ...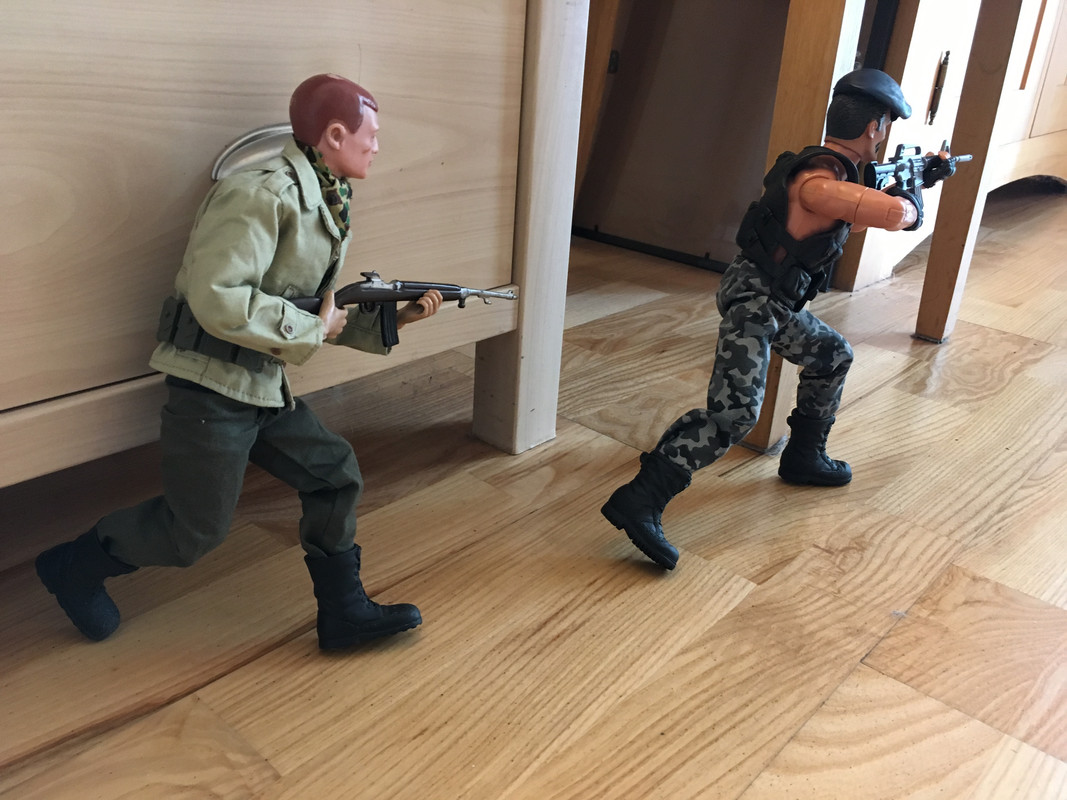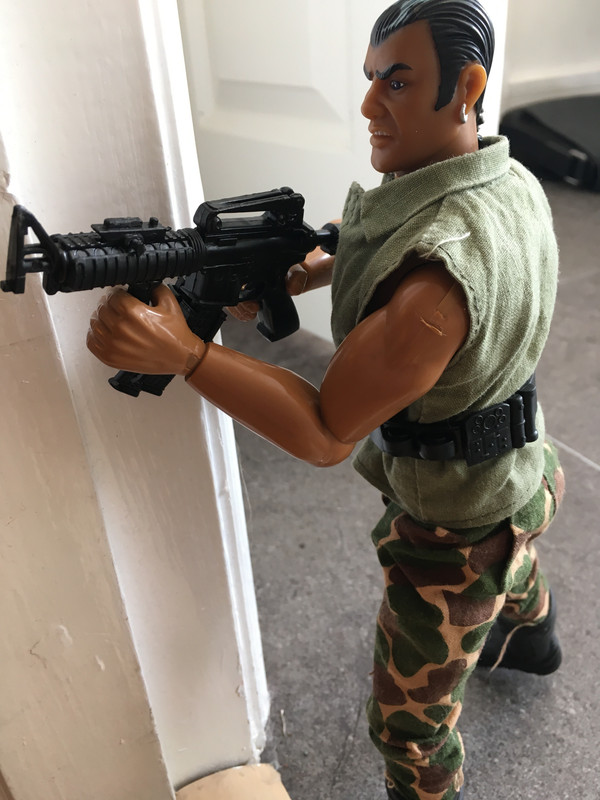 Scotty comes too...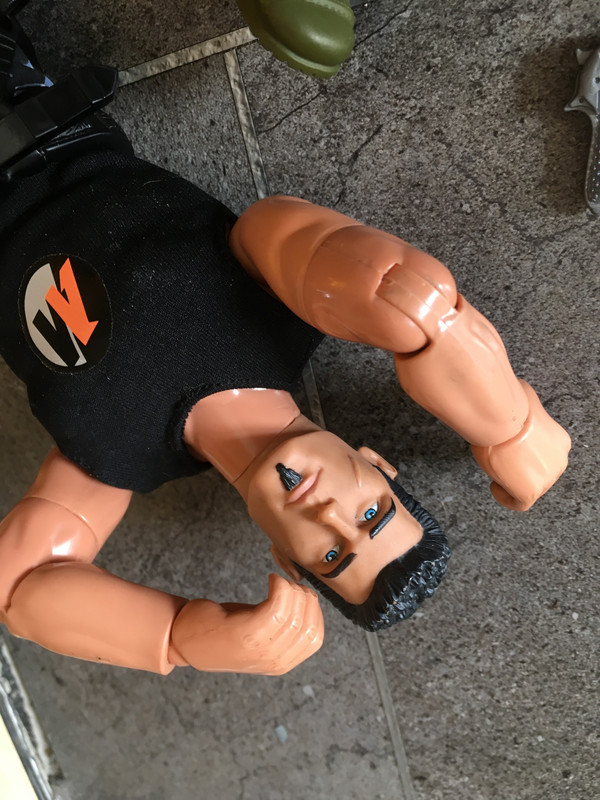 Och... whats gaen on ? ...Och mae head ...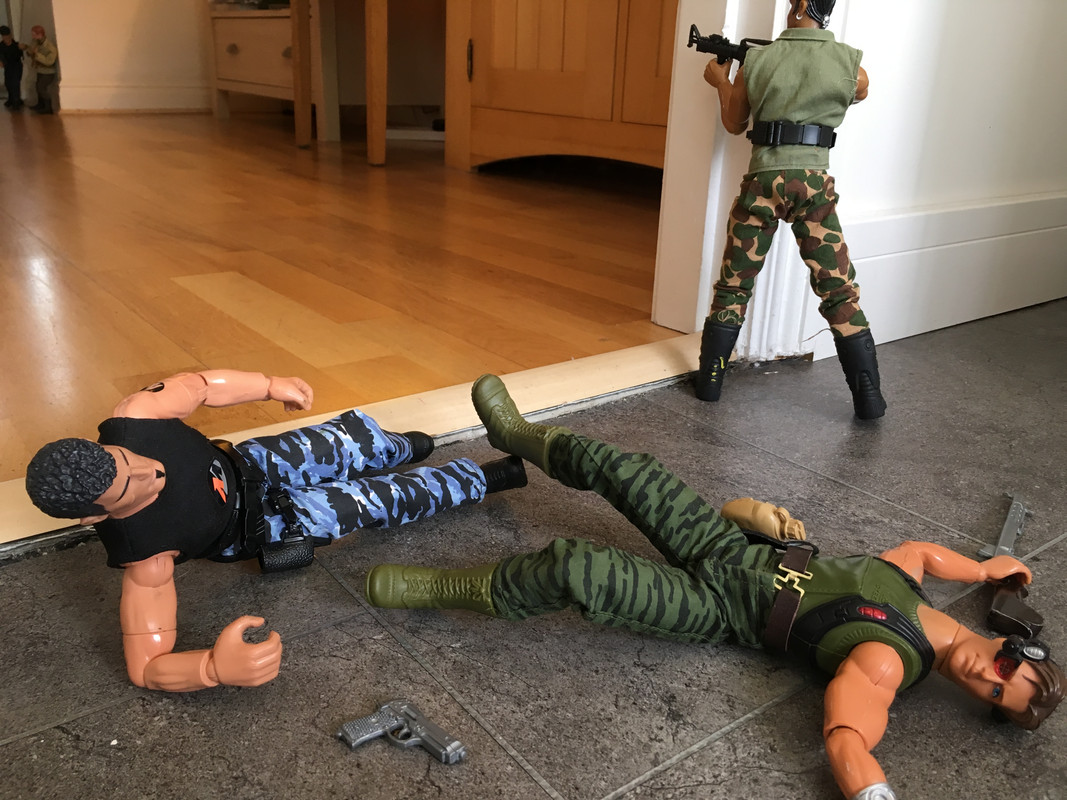 He see's the slain Dragonian and hears the crys of the advancing Munrovians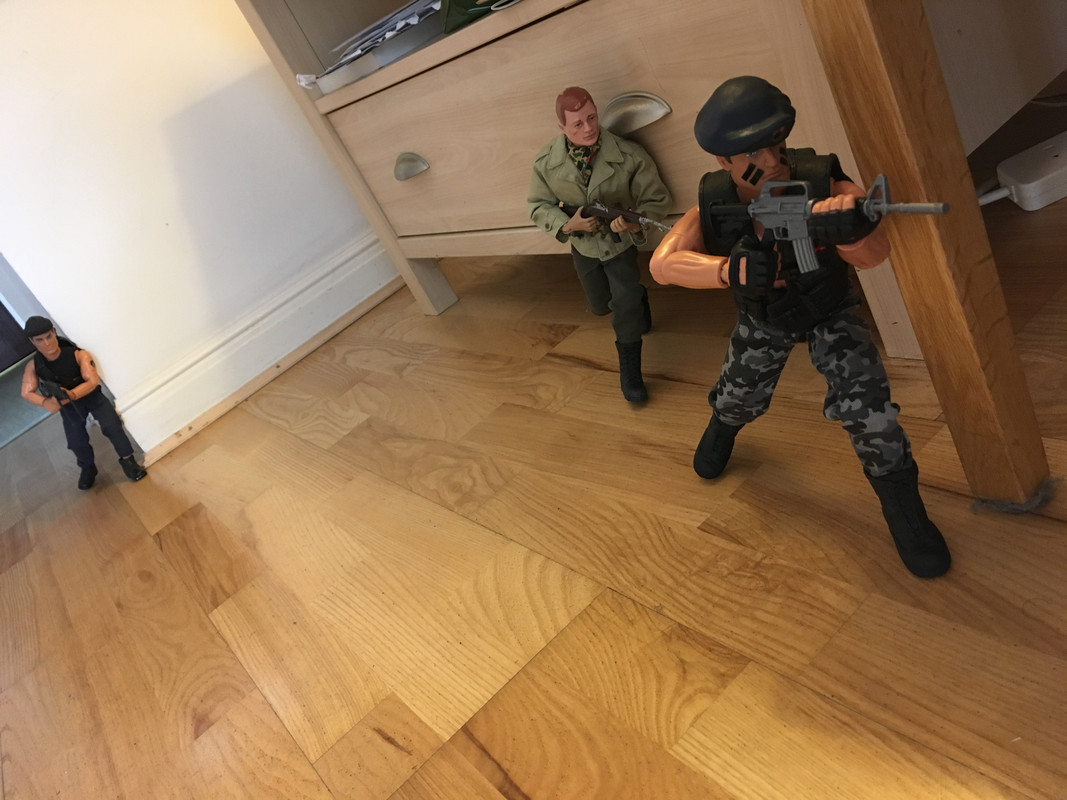 Aim for the Volgan - keep your shots high - avoid Scotty !!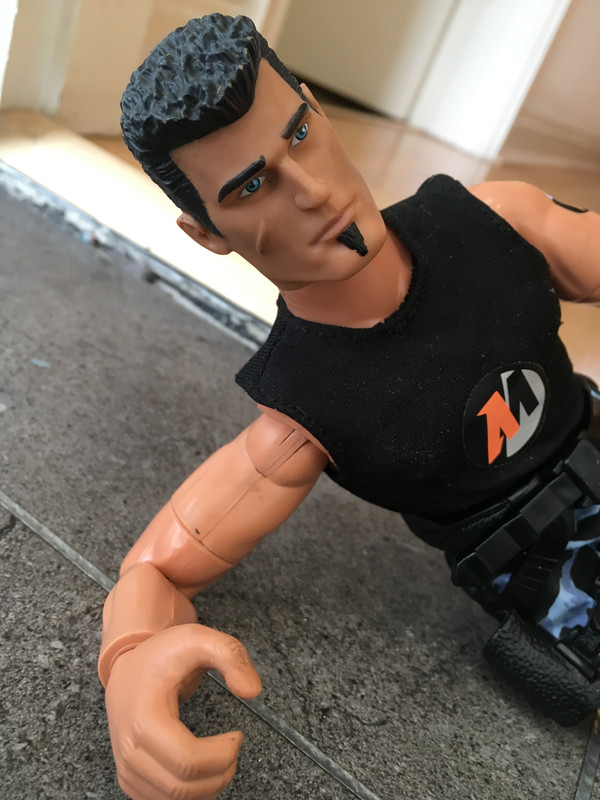 Volgan ?? Dead dragonians .. got tae help...
He see's his pistol , dropped when he was suprised by the Dragonian...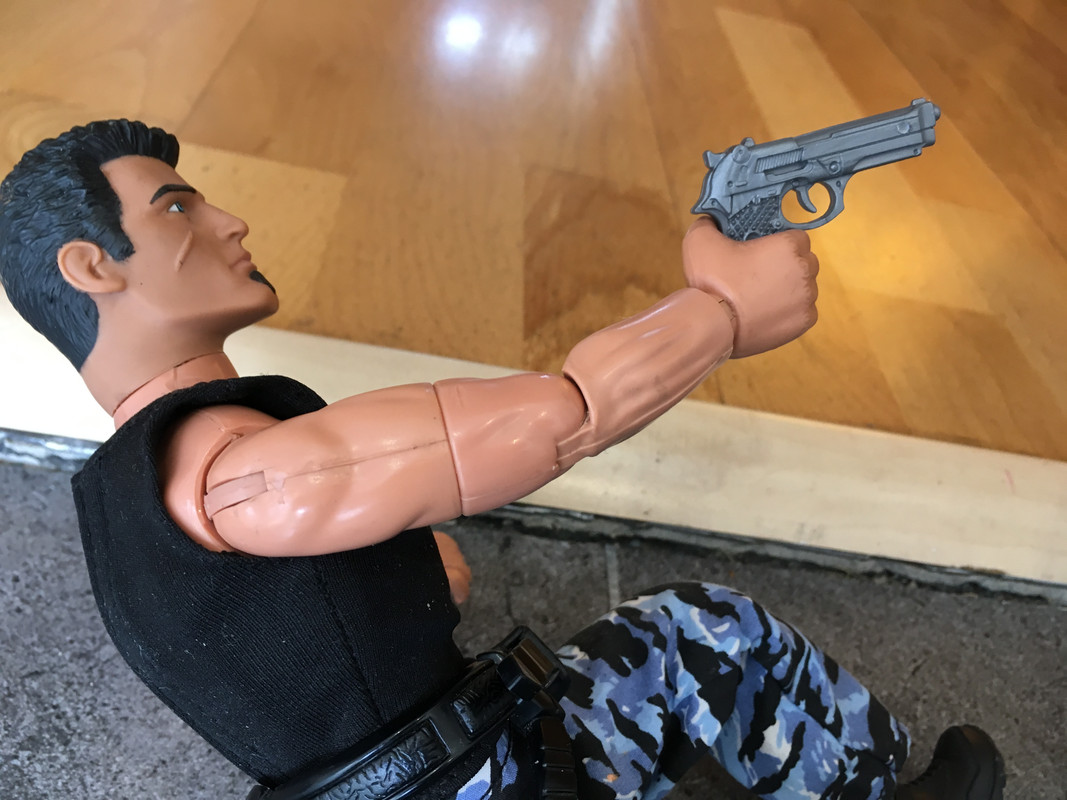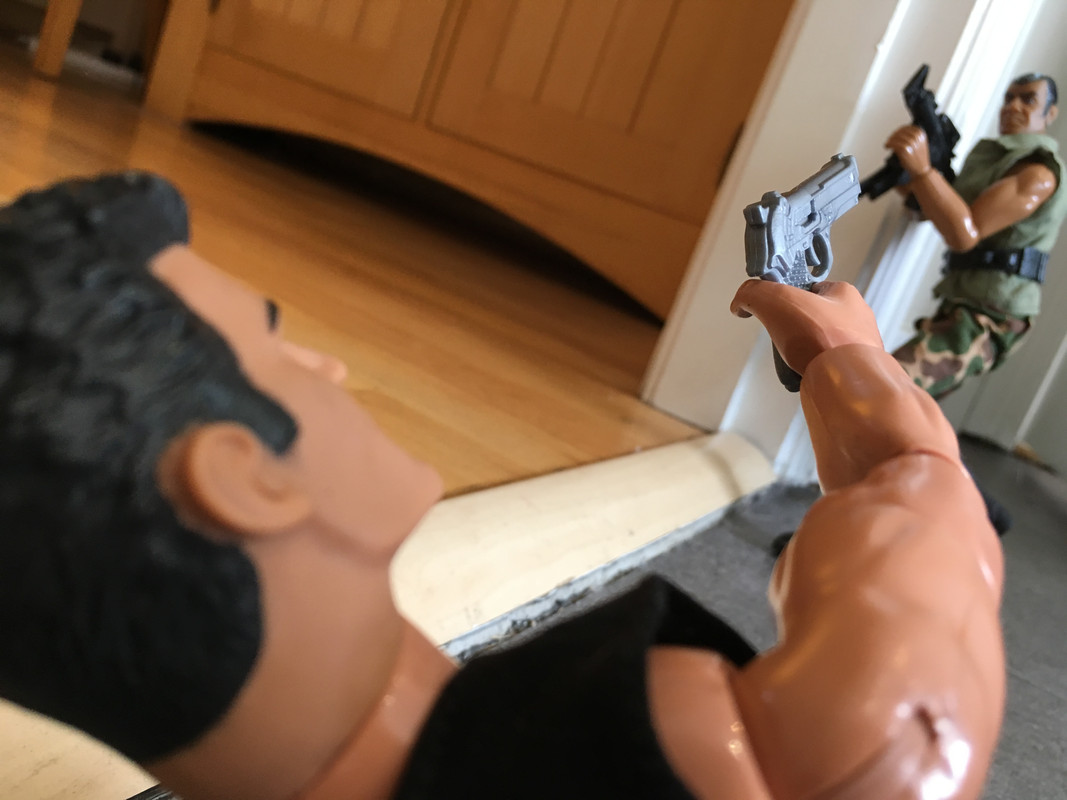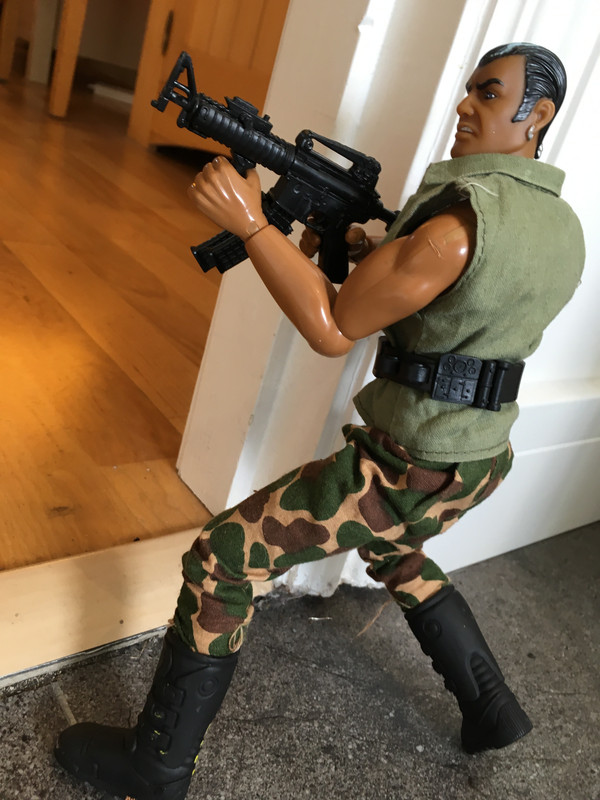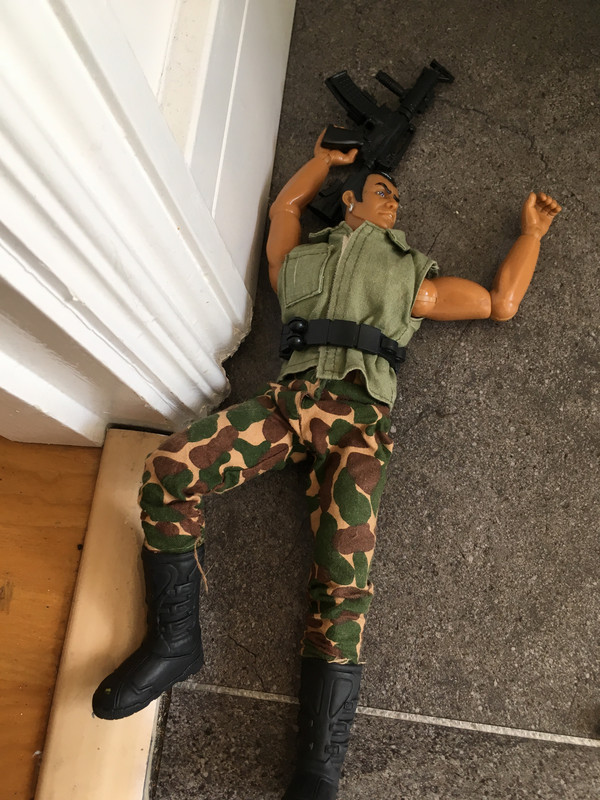 The firefight is over in a flash...Scotty drags himself to his feet and goes to check the Volgan ...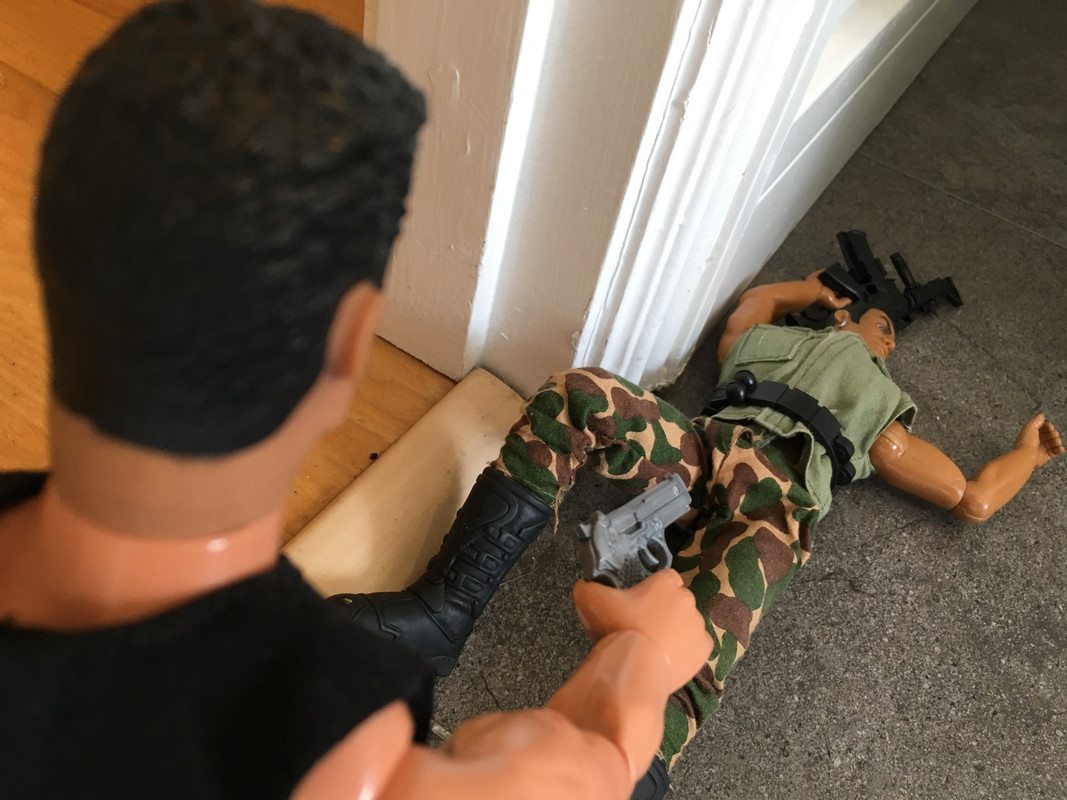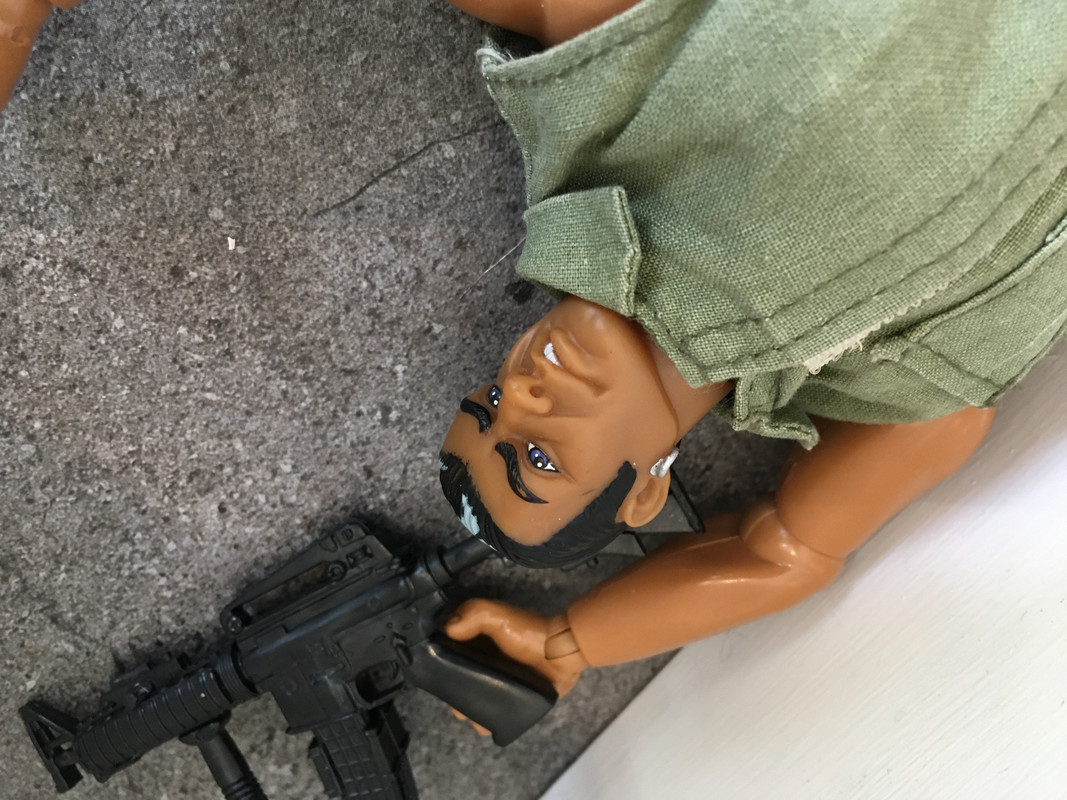 Nae more head bustin' fae ye ...
Red and IA arrive breathless..
.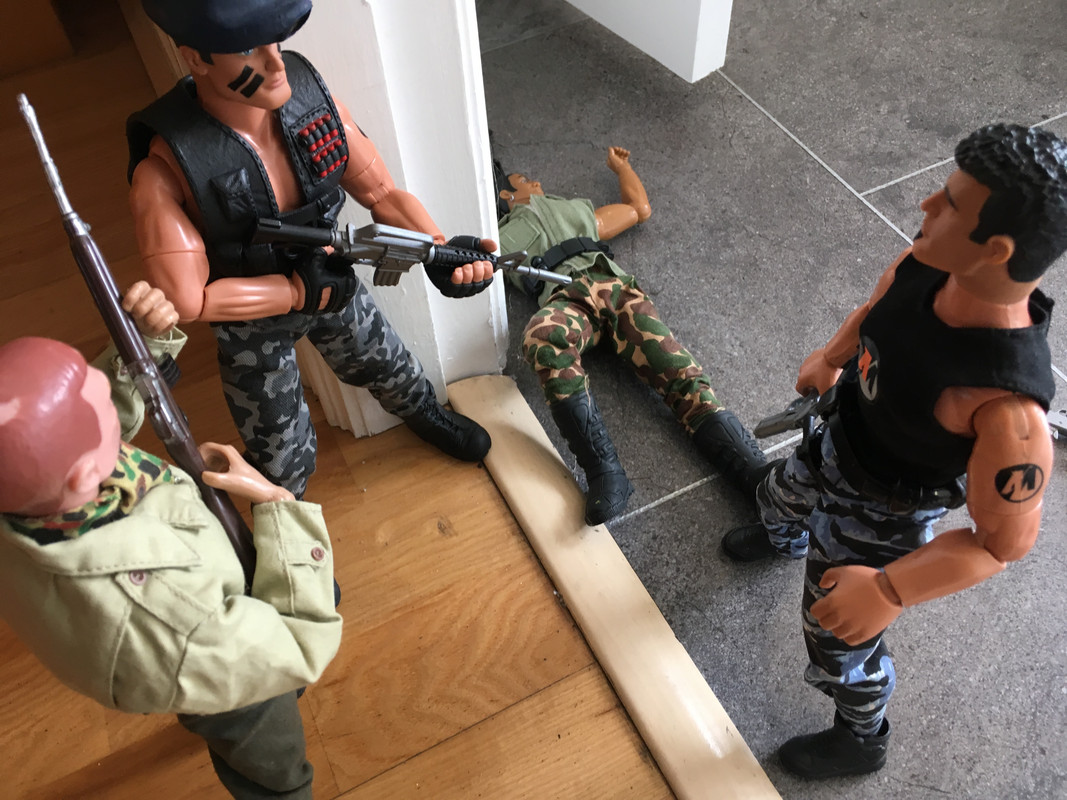 The famous Scotty I presume , says Red ..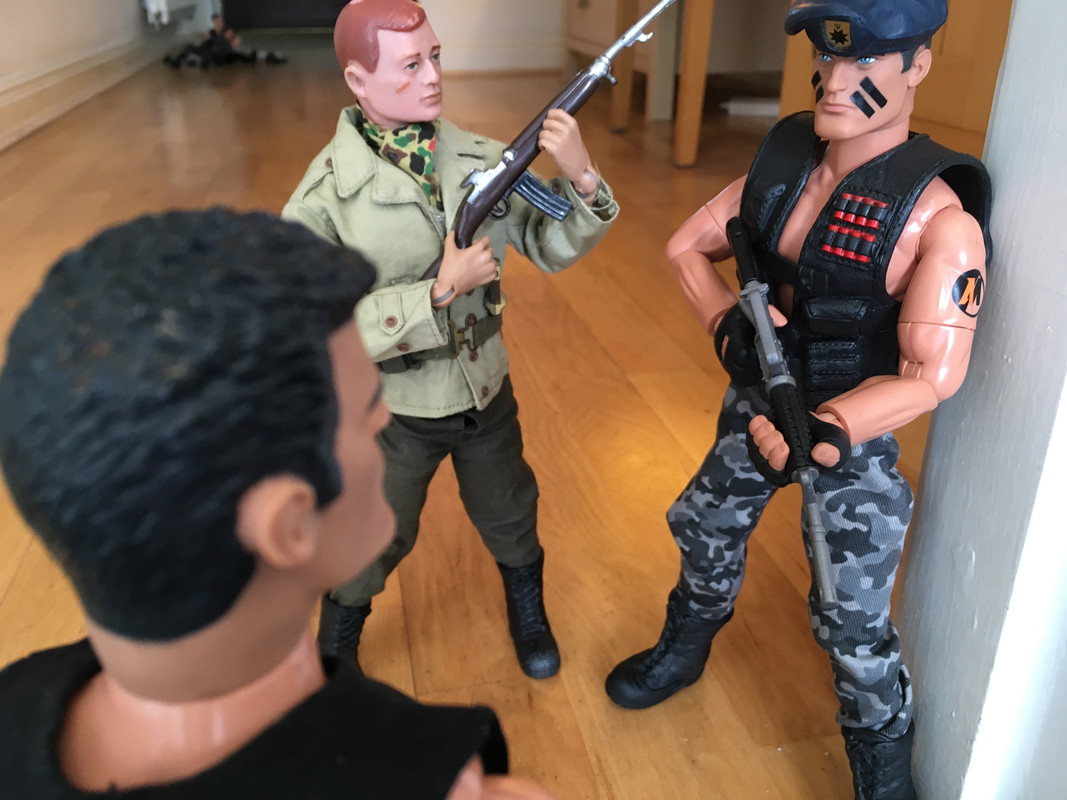 Glad tae see ye fellas..
IA: Aye bonny lad..that fella had a bead on us ..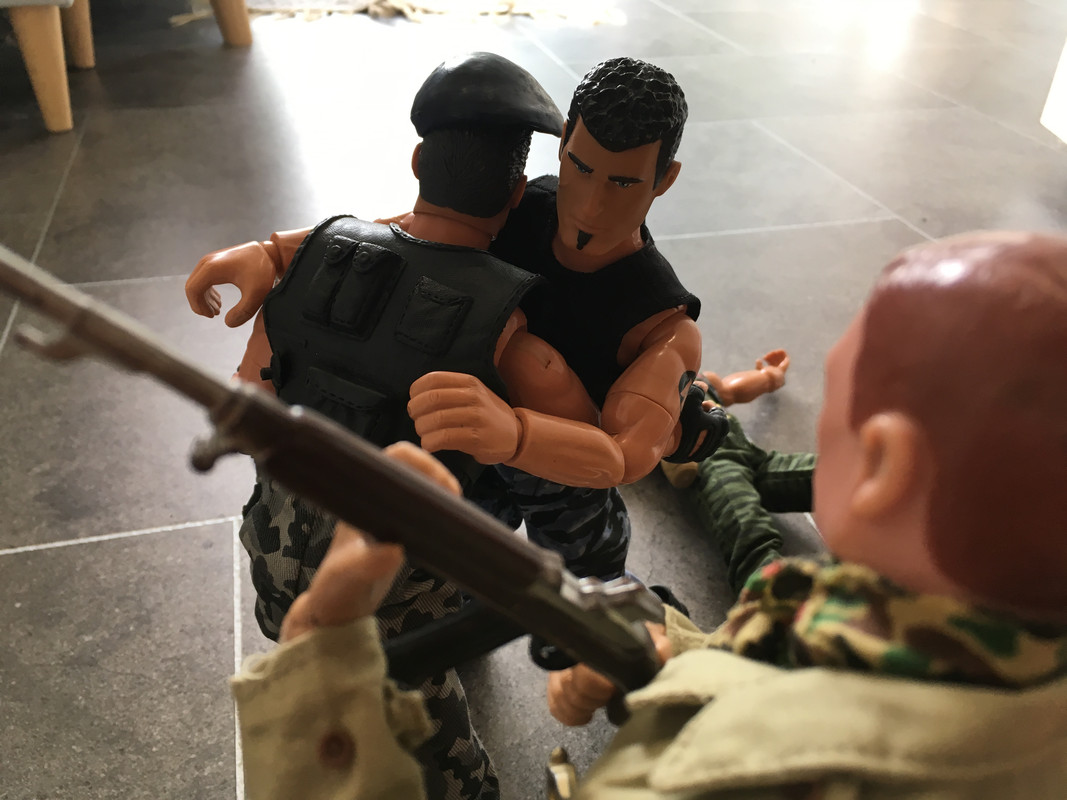 Scotty:Aye.. good job I came too when I did...oh my head.. Scotty staggers forward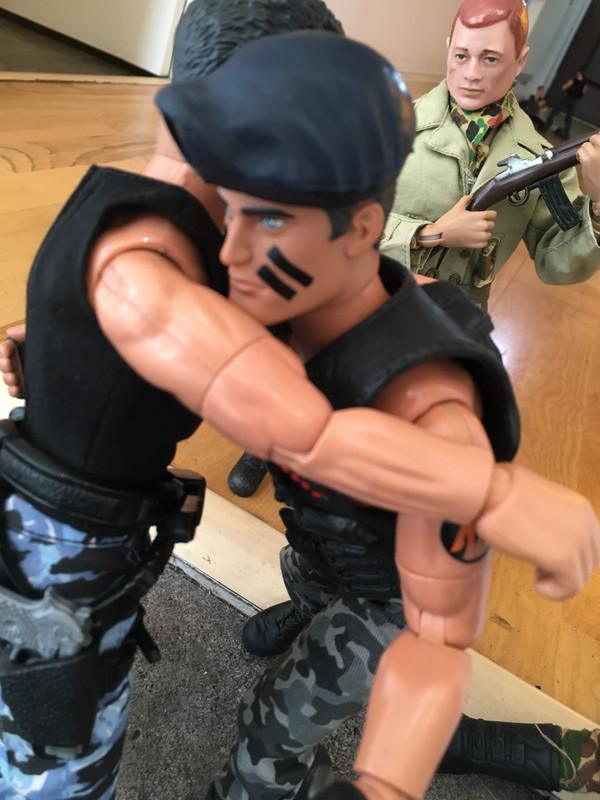 IA: I've got ye buddy.. come on lets get ye back .. you've a trip to prepare for to meet Hank and Joe at SKJ HQ ..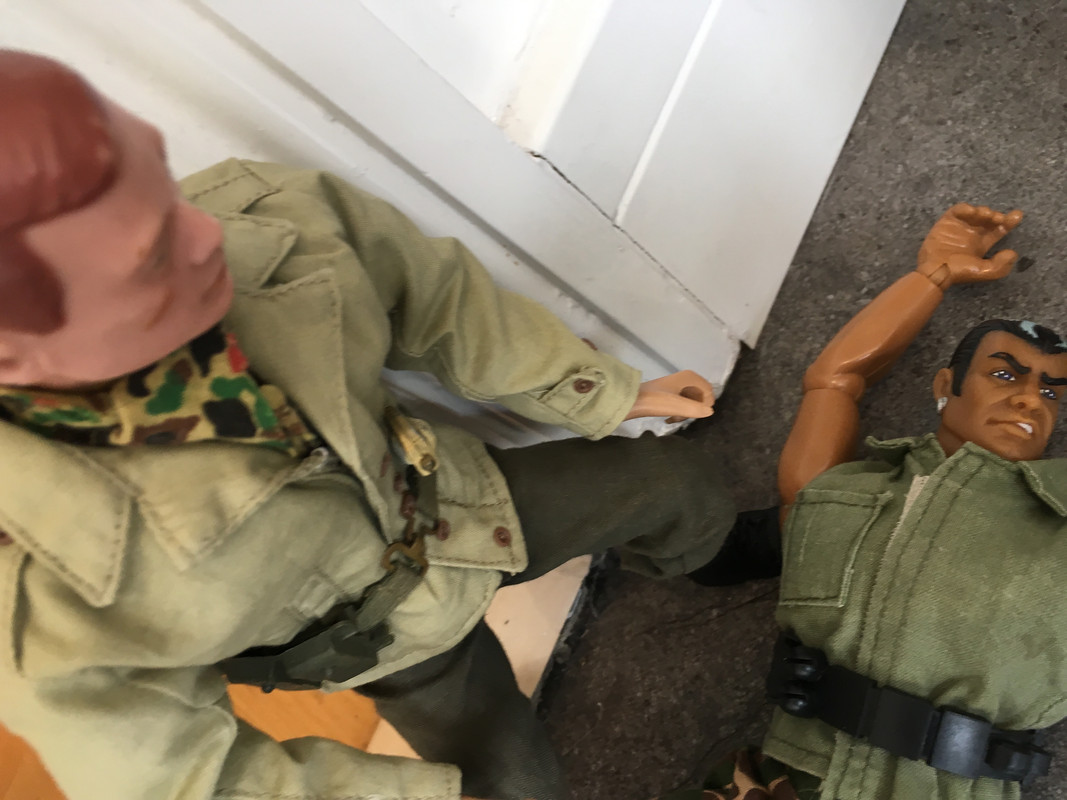 Red realises that the Volgan menace is well and truly alive.. they are sendding theior crack scouts to patrol with the best of the Dragonian..things could get bad around here..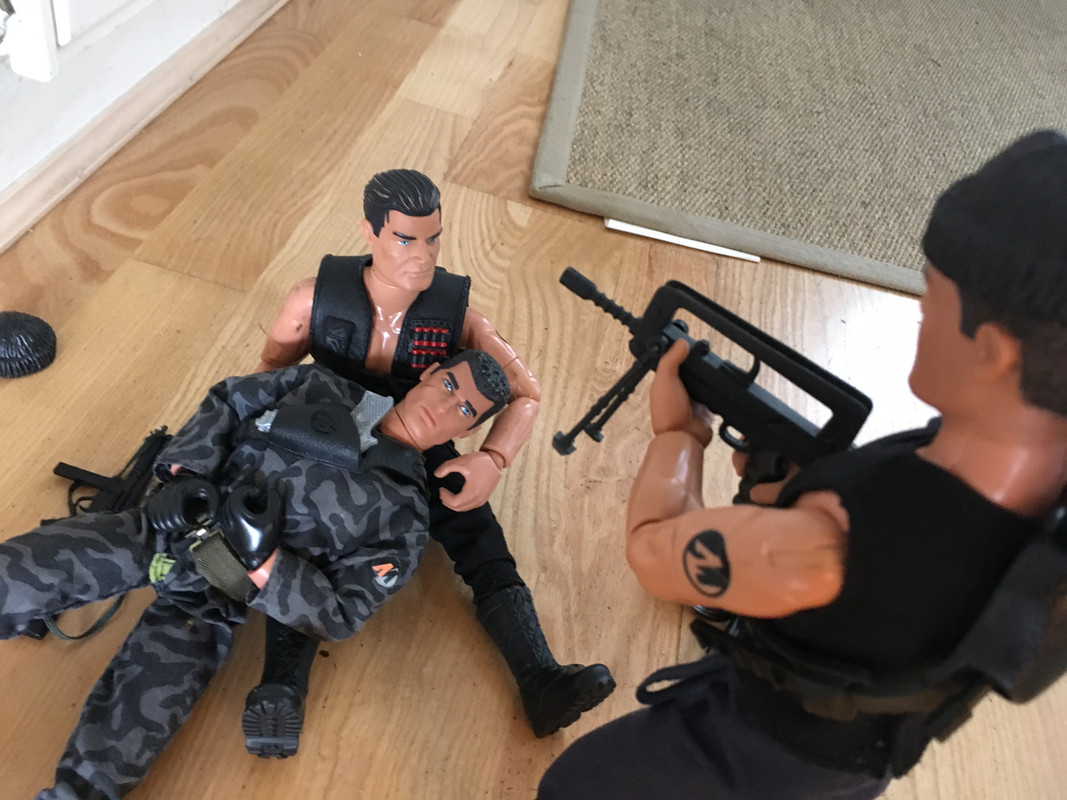 Scottys rescue has not been with out its price..More for the casualty clearing station..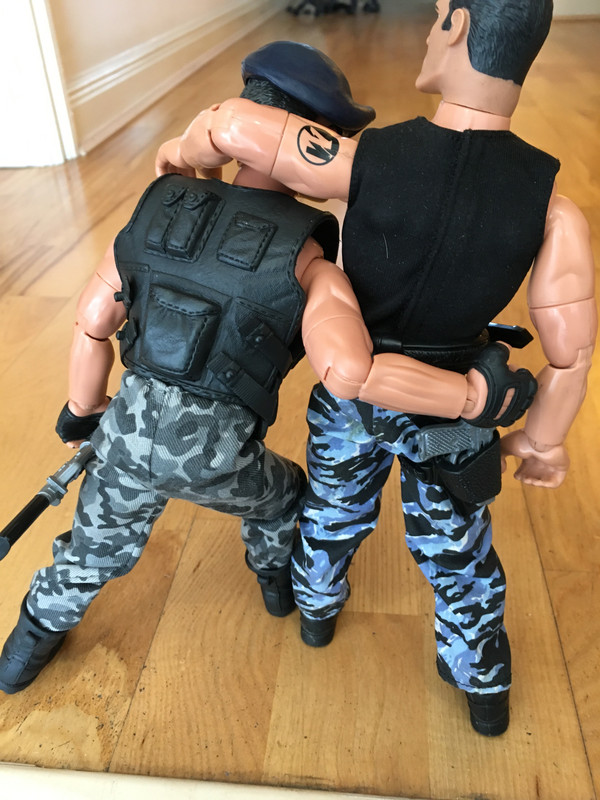 Scotty and IA make their way back...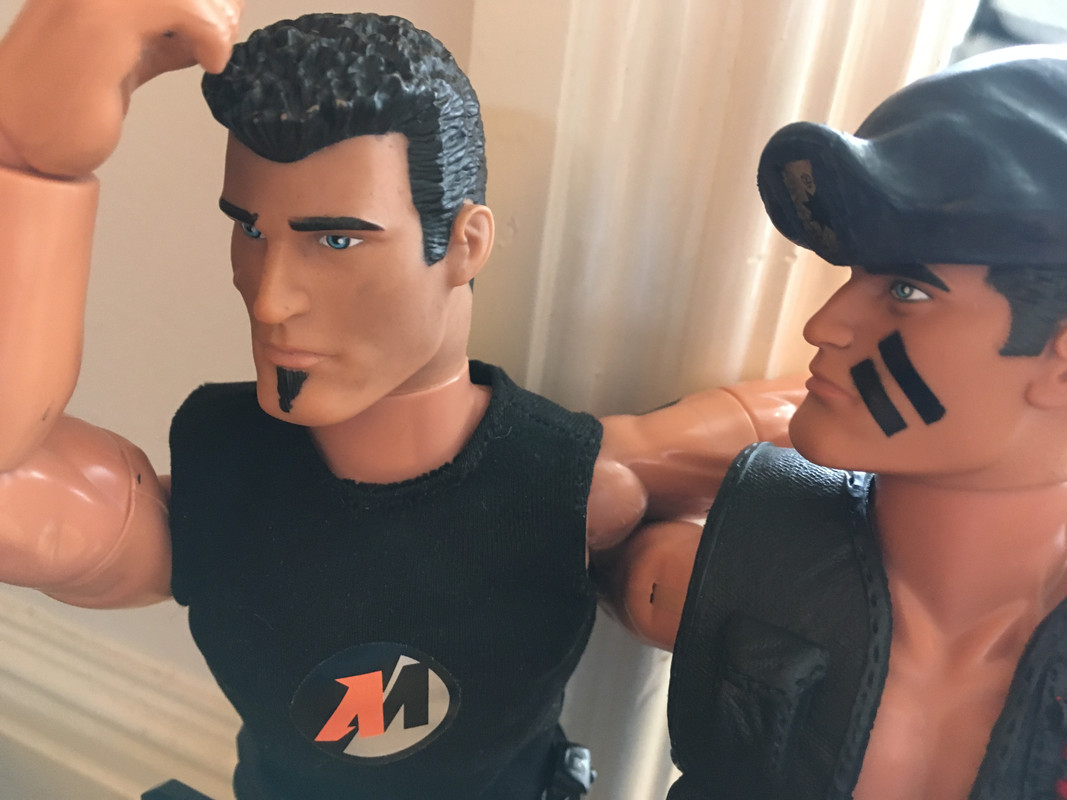 They fair lamped me one IA ...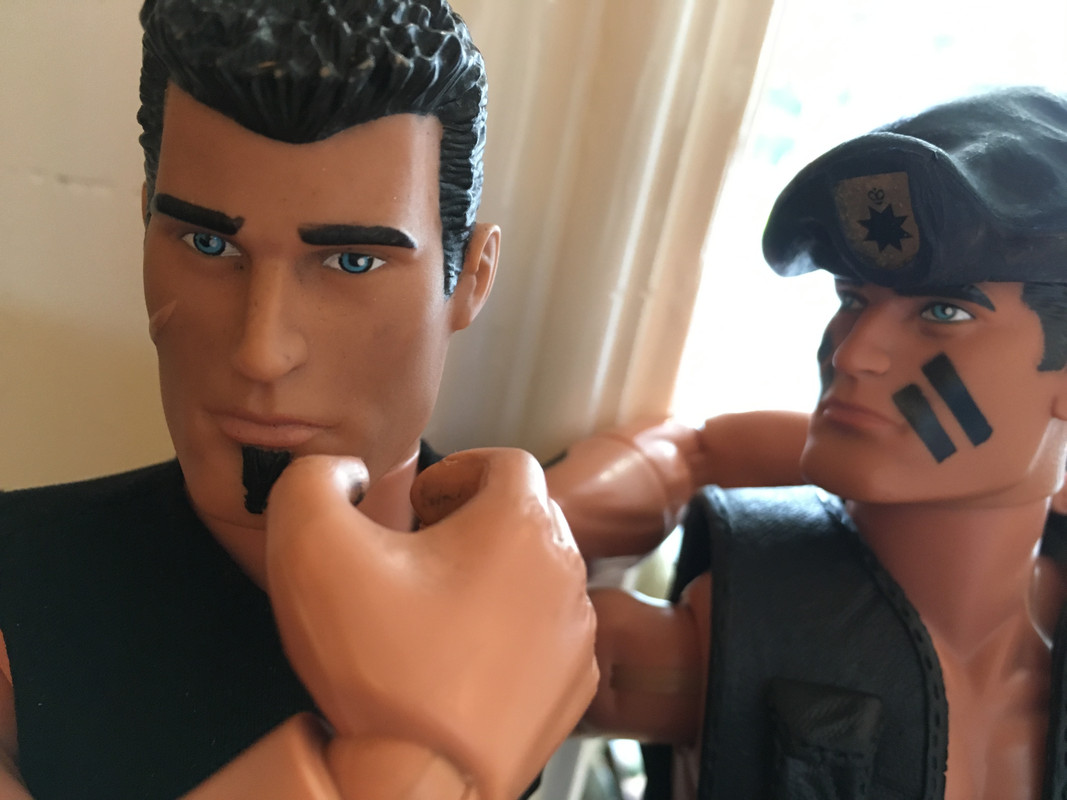 right across the chops ....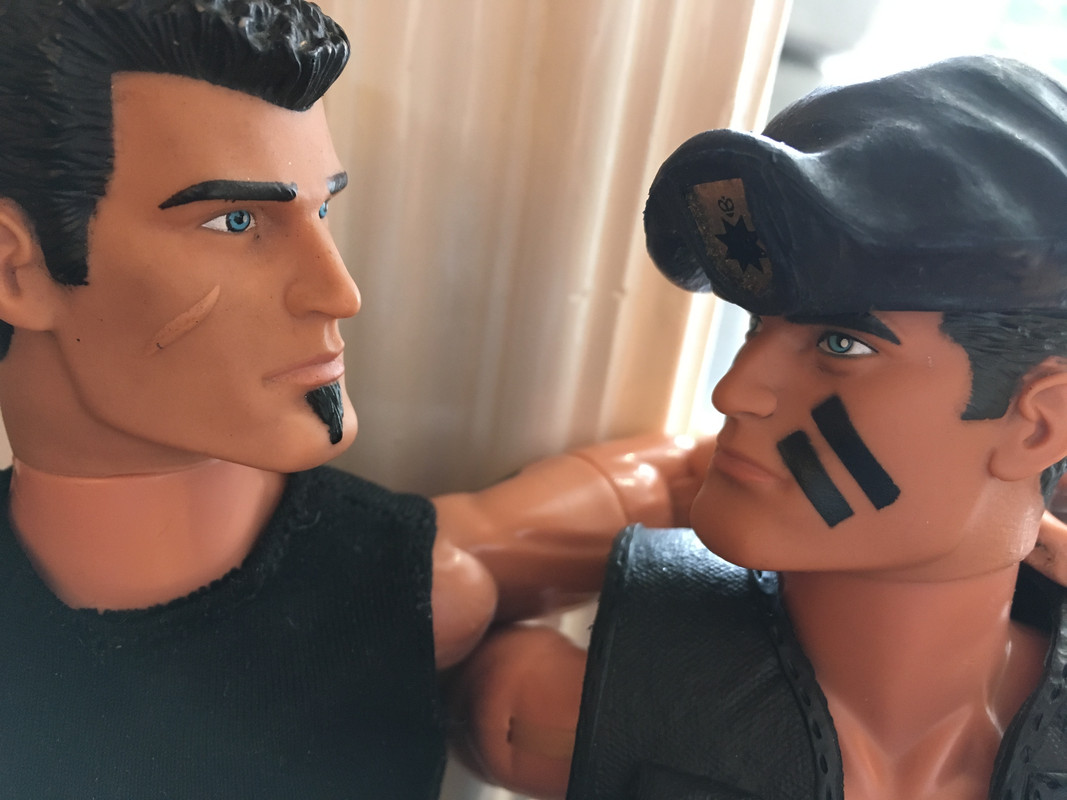 De ye ken, Hank and Joe will show me some moves when I get to SKJ HQ ?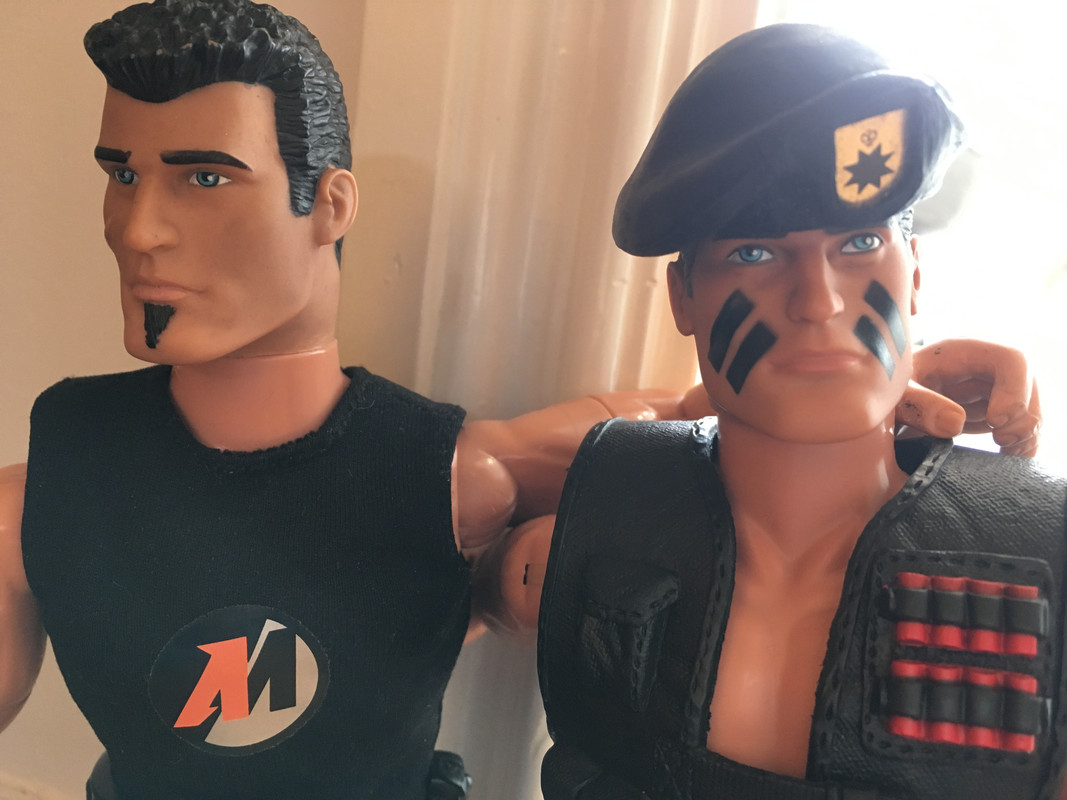 IA says nothing .. he knows Scotty has proven his Action Man credentials.. but who knows what welcome lays in store for him...Hank and Joe are VAM legends...
Stay tuned...