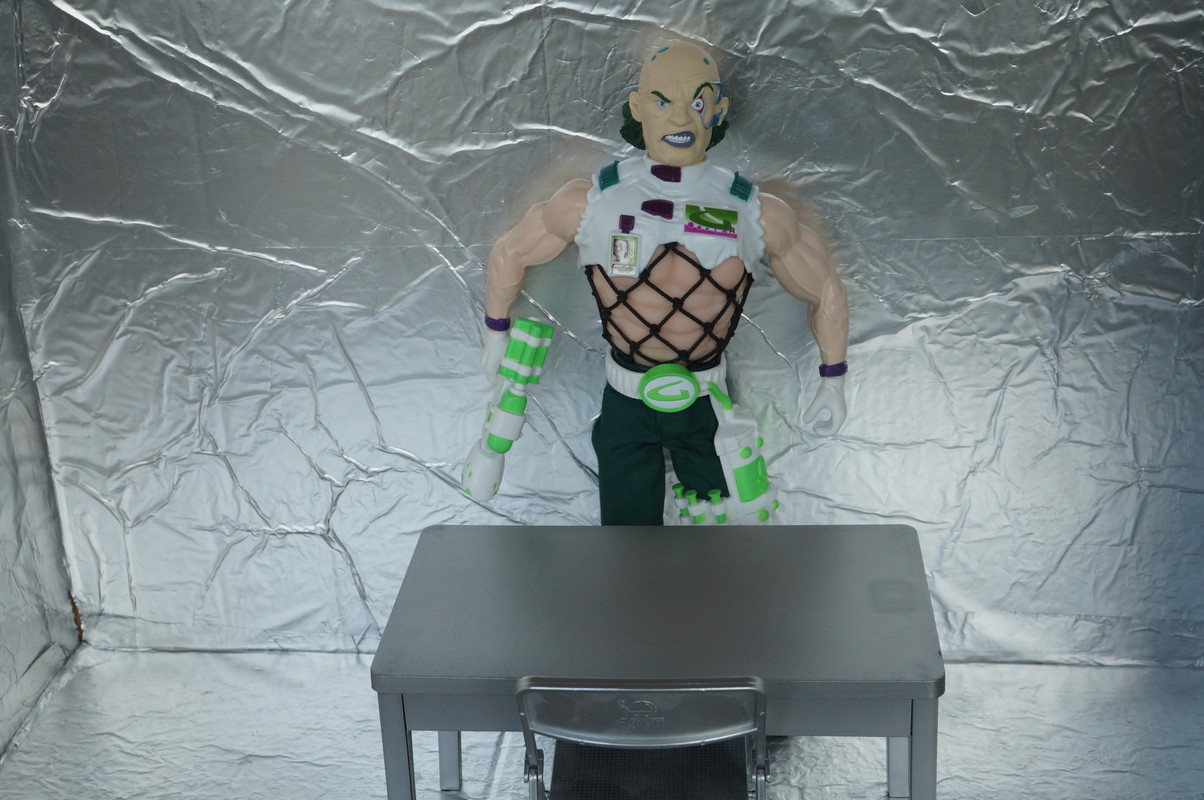 Gangrene stands behind the  table in readiness!  He is waiting on No Face. He is there to deliver a warning to him.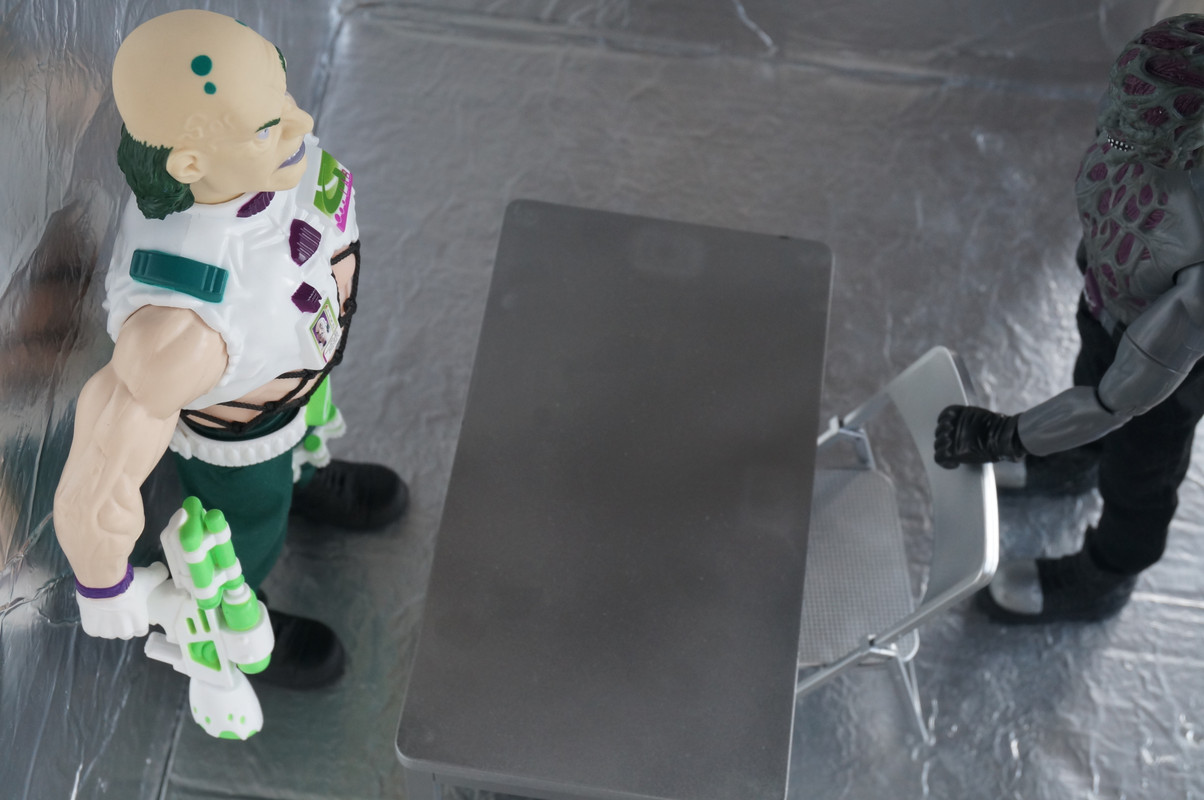 No Face puts his hand on the chair in readiness to sit down before Gangrene.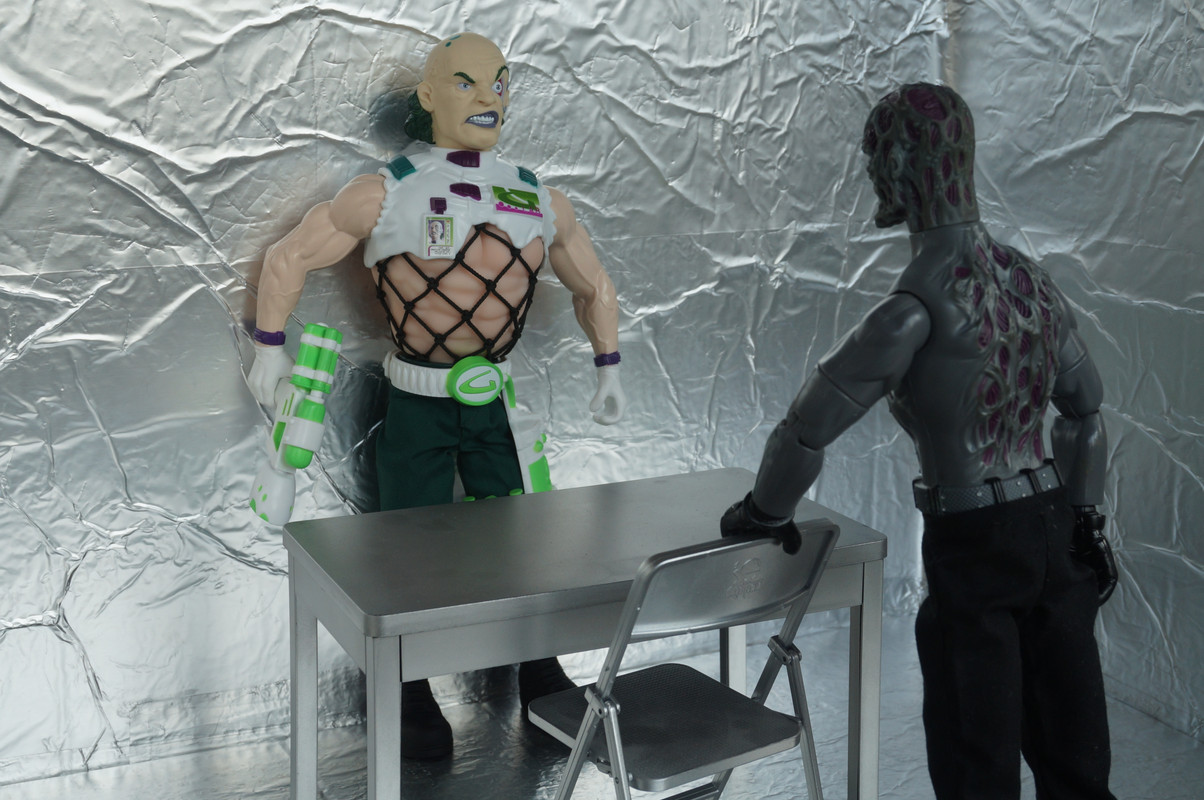 "There is no need for you to sit down,  in fact I'm wanting you to stand. Your here whilst I deliver you a warning."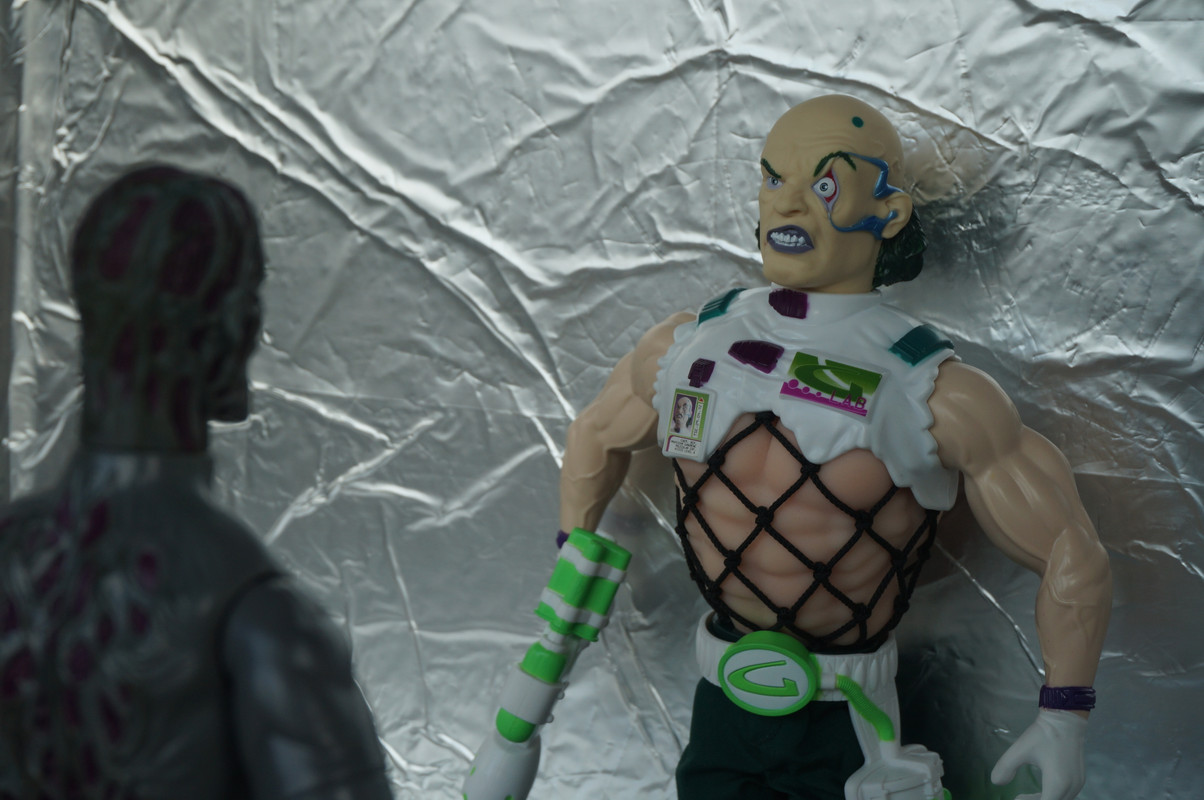 "As you may have noticed,  Tempest isn't here and that's because I was outraged with him . His weather machines was costing us money. Every time he'd had one up and running, Action Man managed to blow it up. His weather manipulation, yes it was very impressive, but  he'd always announce to the public what weather he was about to unleash and that gave everyone the opportunity to gather their belongings and protect themselves  from whatever he was about to bring down on their heads. I wanted him out of my Council straight away.  I wanted him to hand over his twin staffs  to me, which he did. I then  menacingly said to Tempest, "Kneel down before me. He did this on my command and I then proceeded to electrocute his brains. So the moral of that story is, DON'T MESS UP or you'll end up being electrocuted or killed in some other way by me."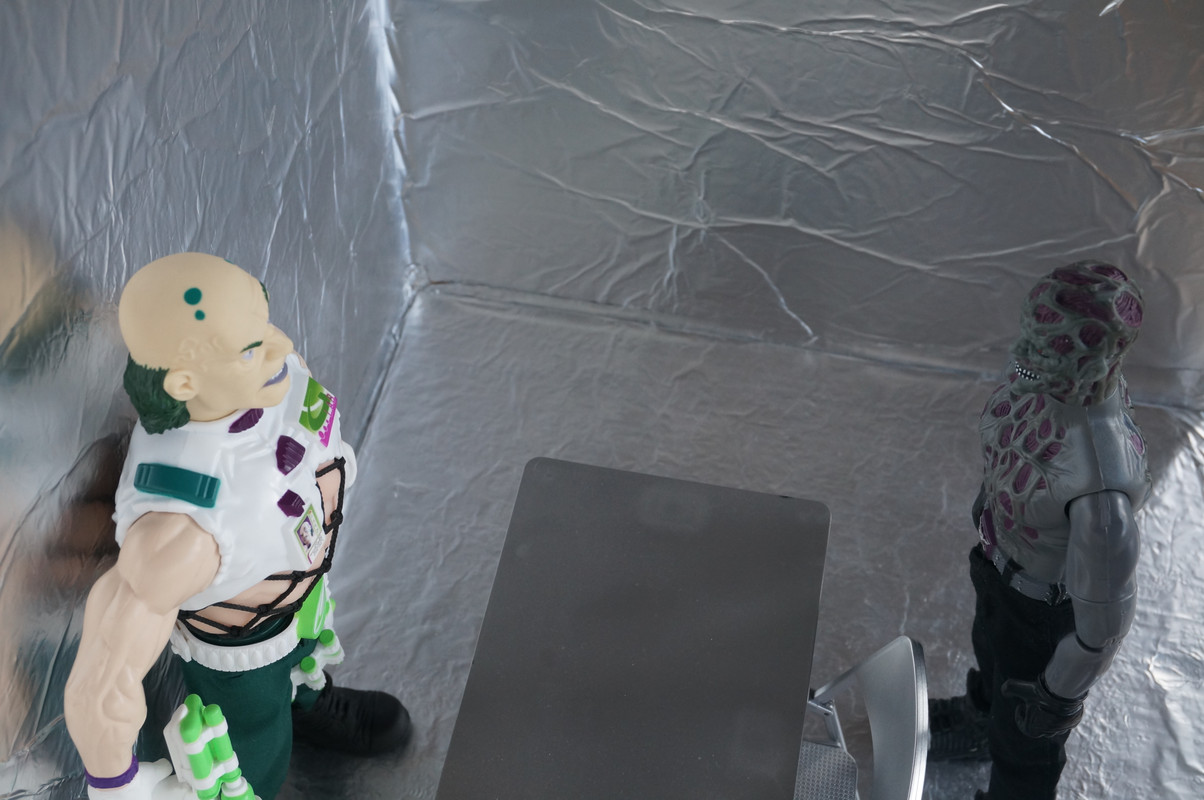 No Face replies "I will keep note on what you've just told me boss"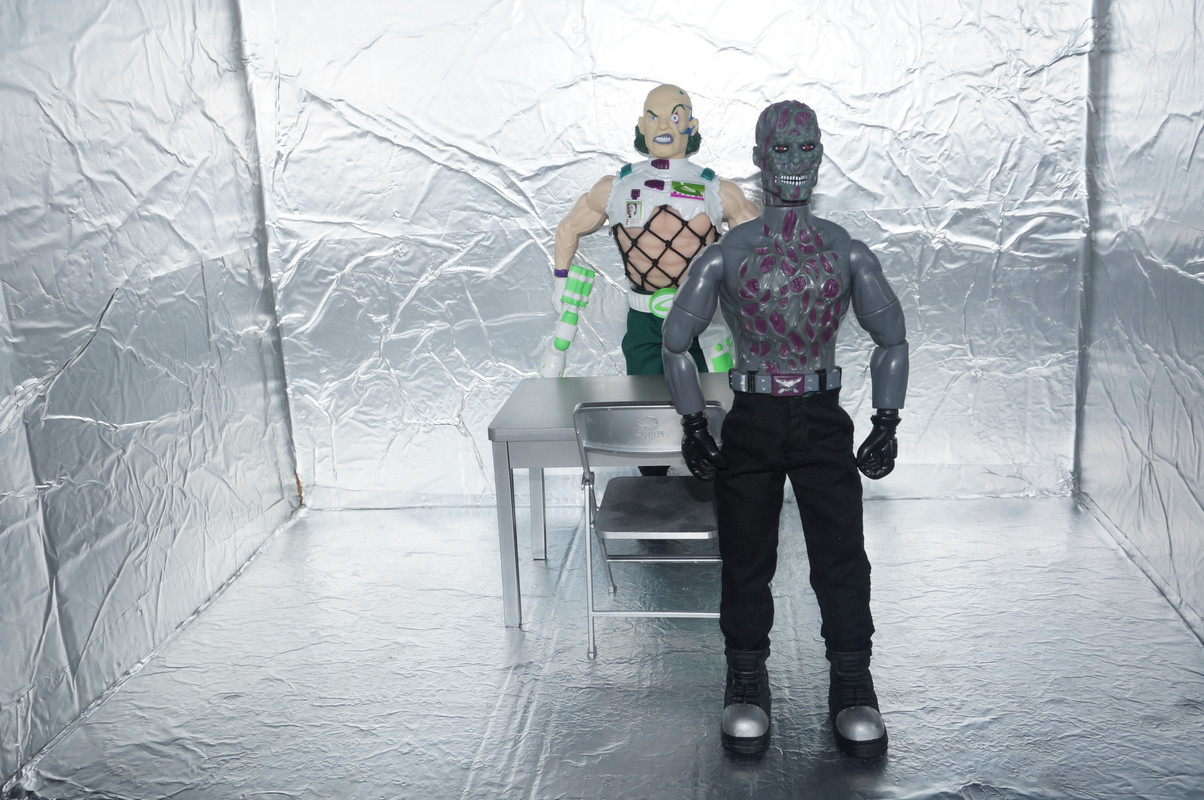 No Face walks away from Gangrene.
THE END

_________________
It doesn't matter how big or small your collection is, it's what you do with it that matters.