Hi Guys
I've been remiss in getting grippers on some of the lads .
The Beau Geste brothers are happy (..er)- "Were 'iz ze rest of our kit Gunner ?- Scare Blue !"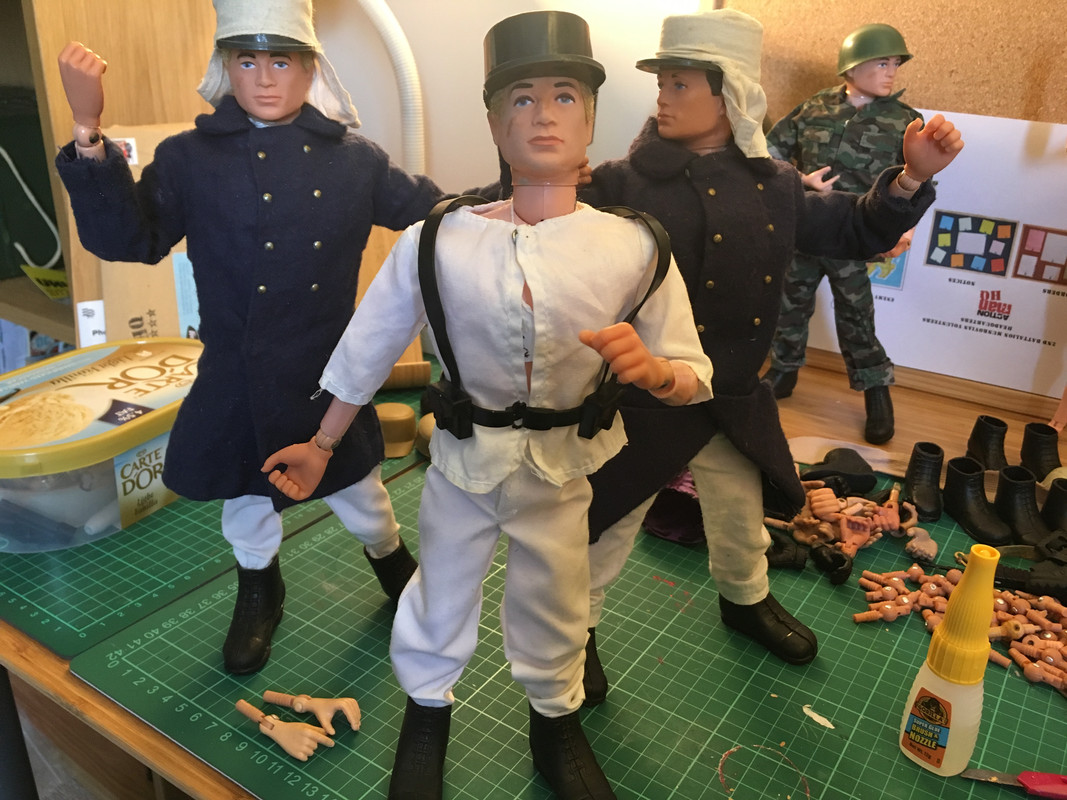 Random Squaddie happy he can carry his Ammo for the SLR.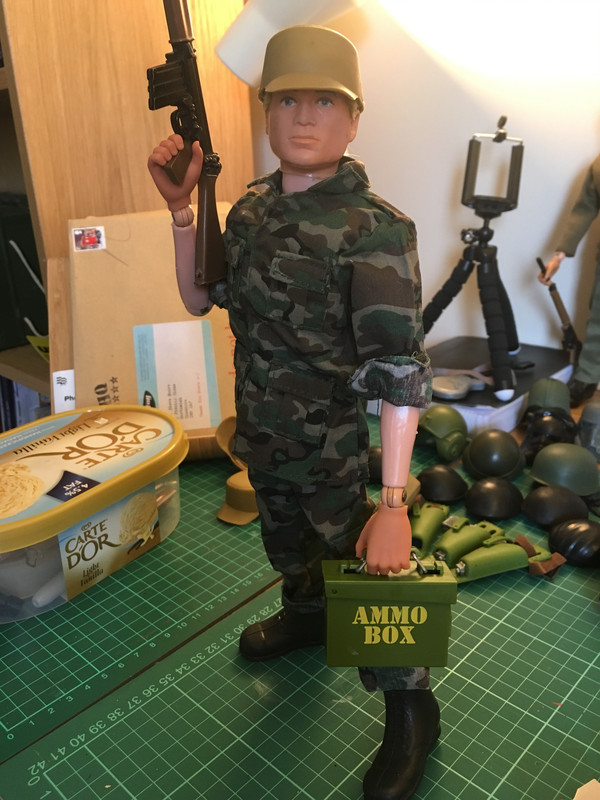 Sgt Joe, Squad Commander of the Munrovian 50th's has a new hand.- "It was my own fault my Mum told me not to bite my nails !"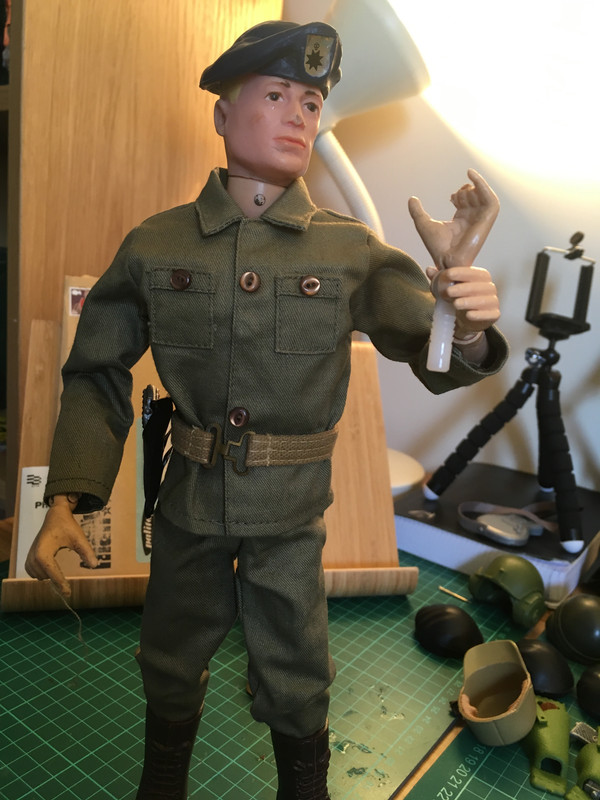 D2 & the Sarge have finally got rid of those strange "special forces hands- "What kept you Mr G ?"
So the HQ re org is starting to finally bear fruit