Hi Team,
Inspired by a number of posts , ( Dal, SKJ, RougeTrooper/Beatlefan.. in fact most of you !! ) I've also done a bit Proof of Principle testing .
The issue I have currently is I have no room for a permanent display.. yet ...but since Mrs G has a new Craft shed ( oops sorry workshop )arrived and installed.. I'm working on it
So I spied some cork board's in The Works last year going cheap but hadn't done anything with them.....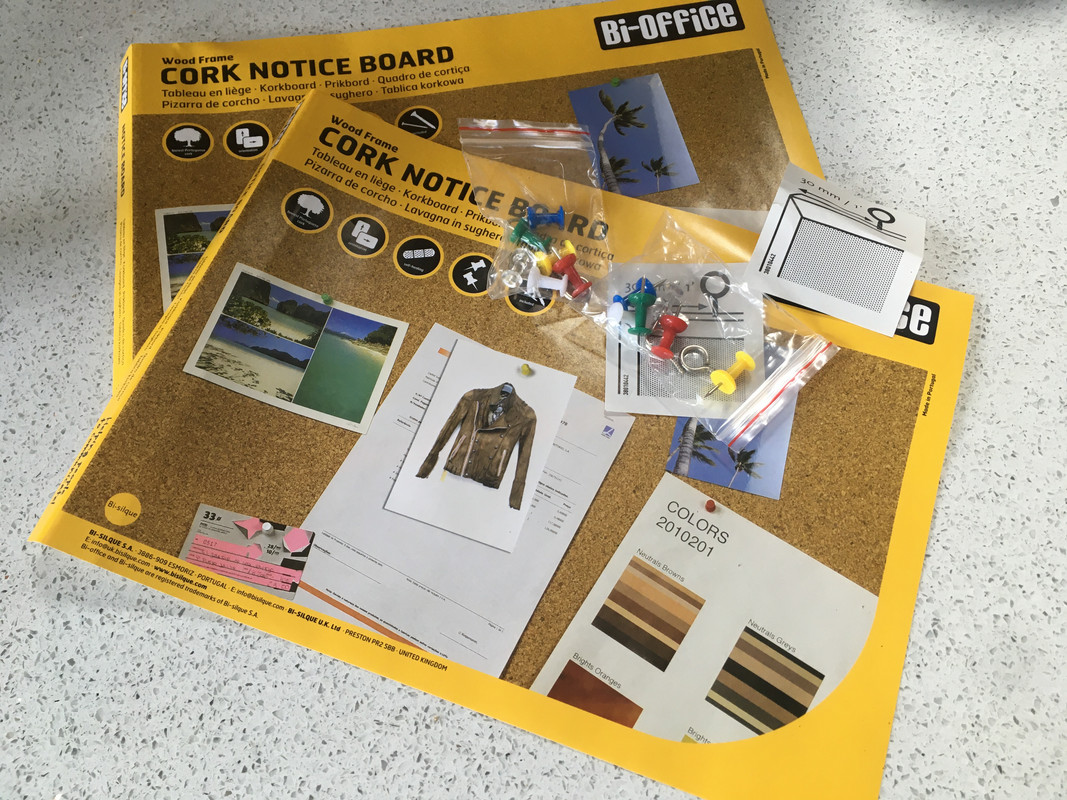 I enrolled the 50th's Squad to help. I know they have had a bit of bad press ... and the poor old Munrovian squad got eliminated before they could deploy in the Dragonian /Volgan attack of 2017...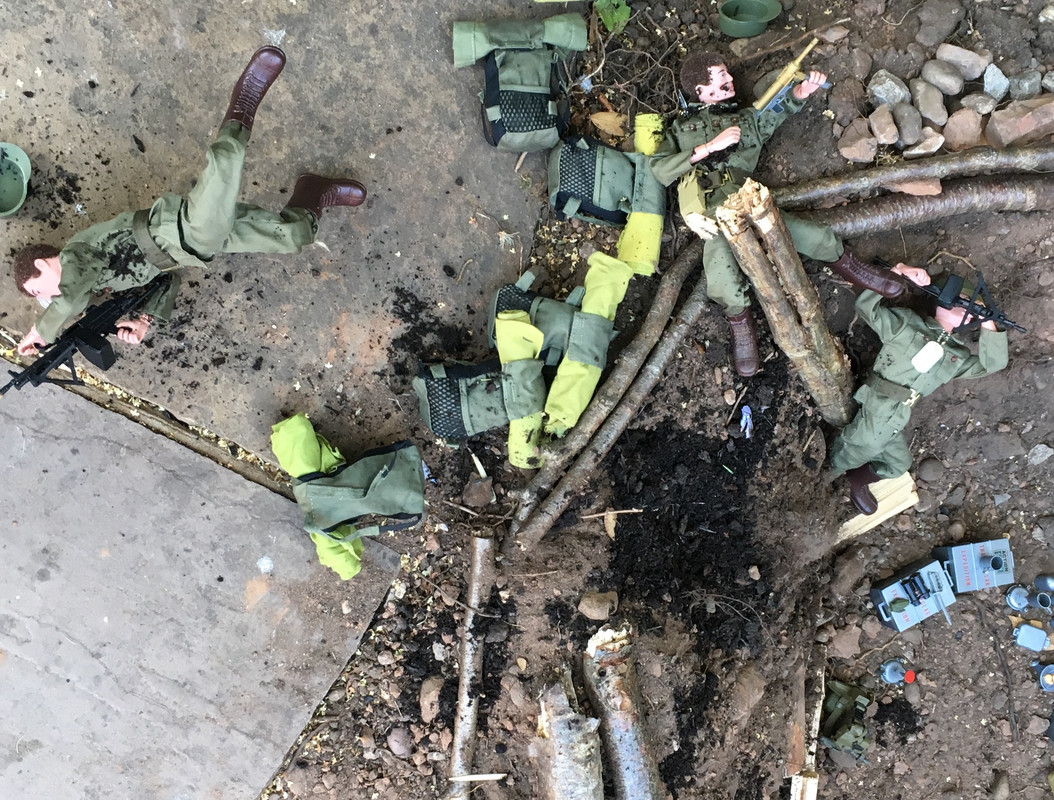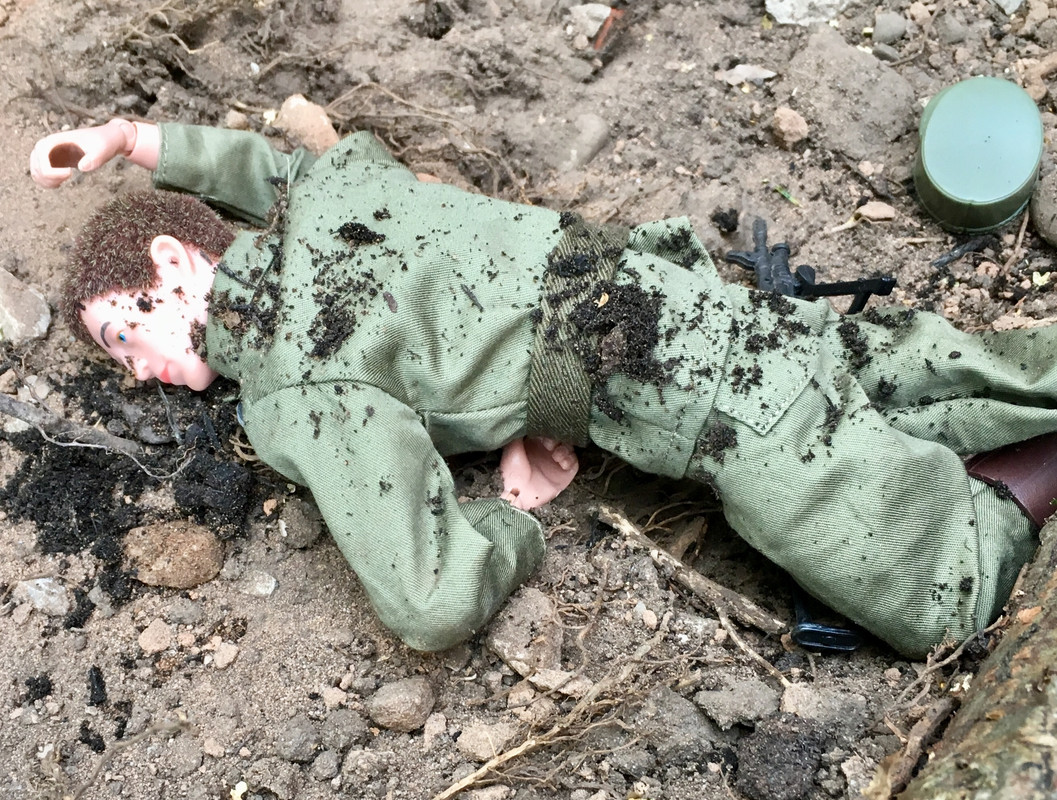 They need a chance to build back up again and contribute to the Munrovian cause.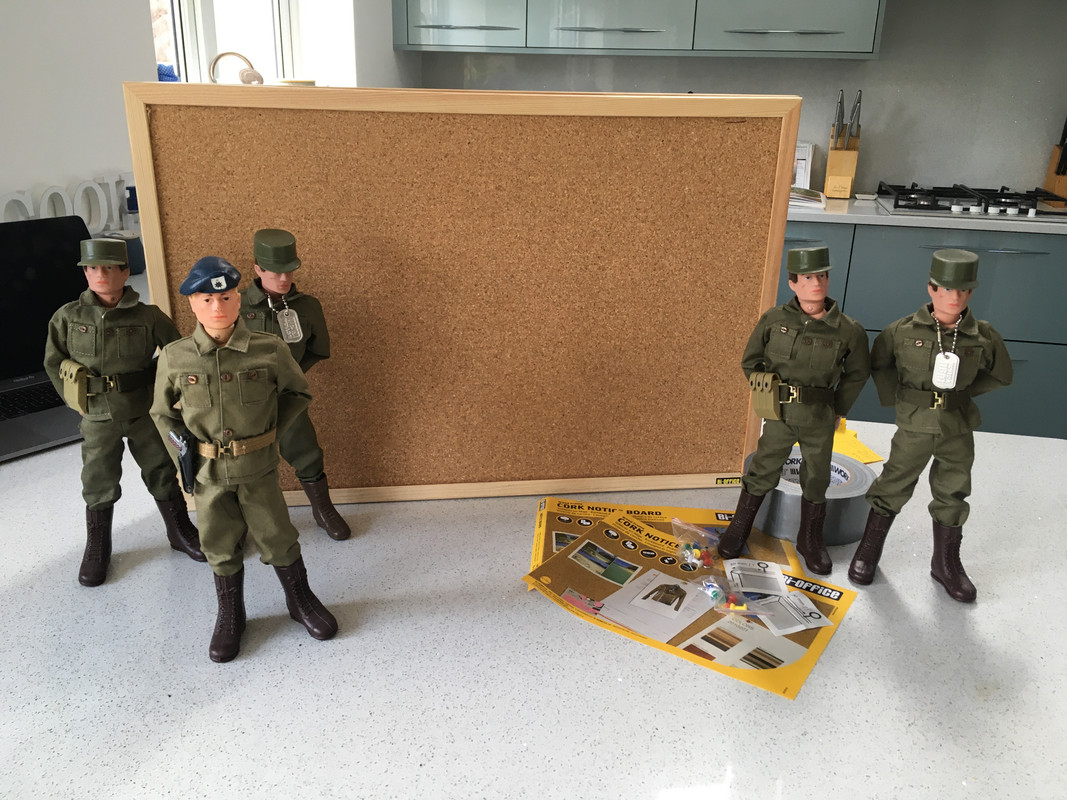 Sgt Joe ( a GI Joe Canada) is in charge and has been working with the guys on a solution..part 1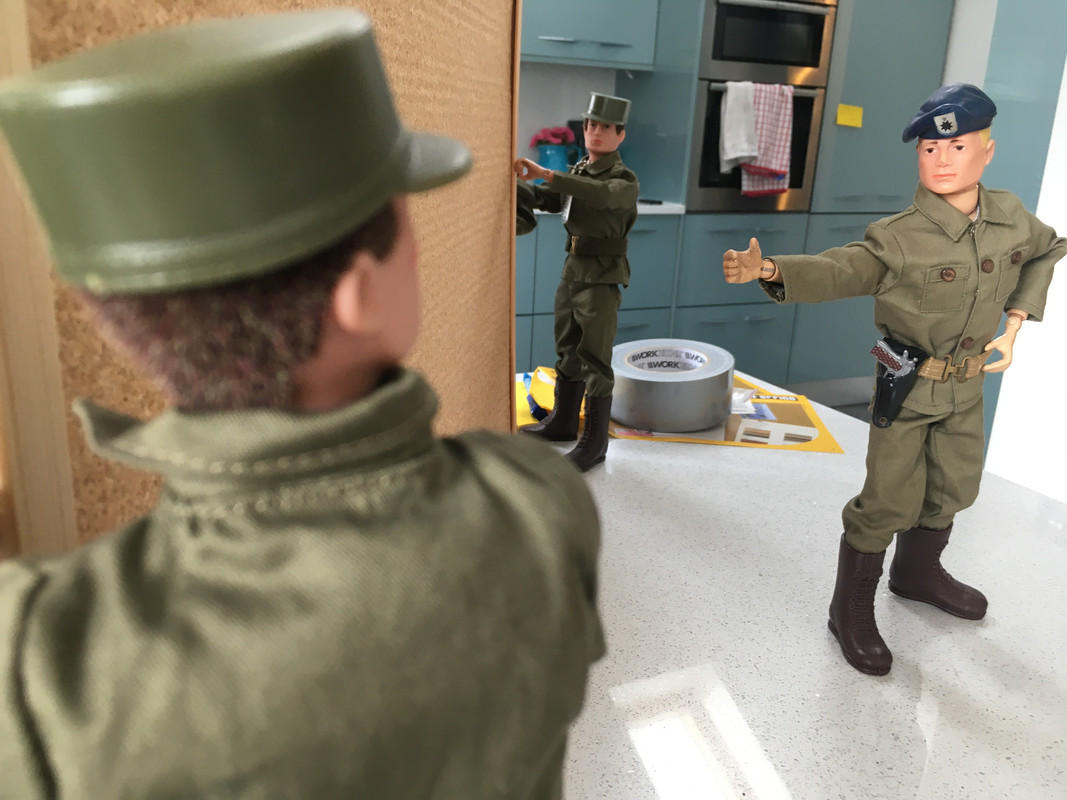 OK Team deploy the system !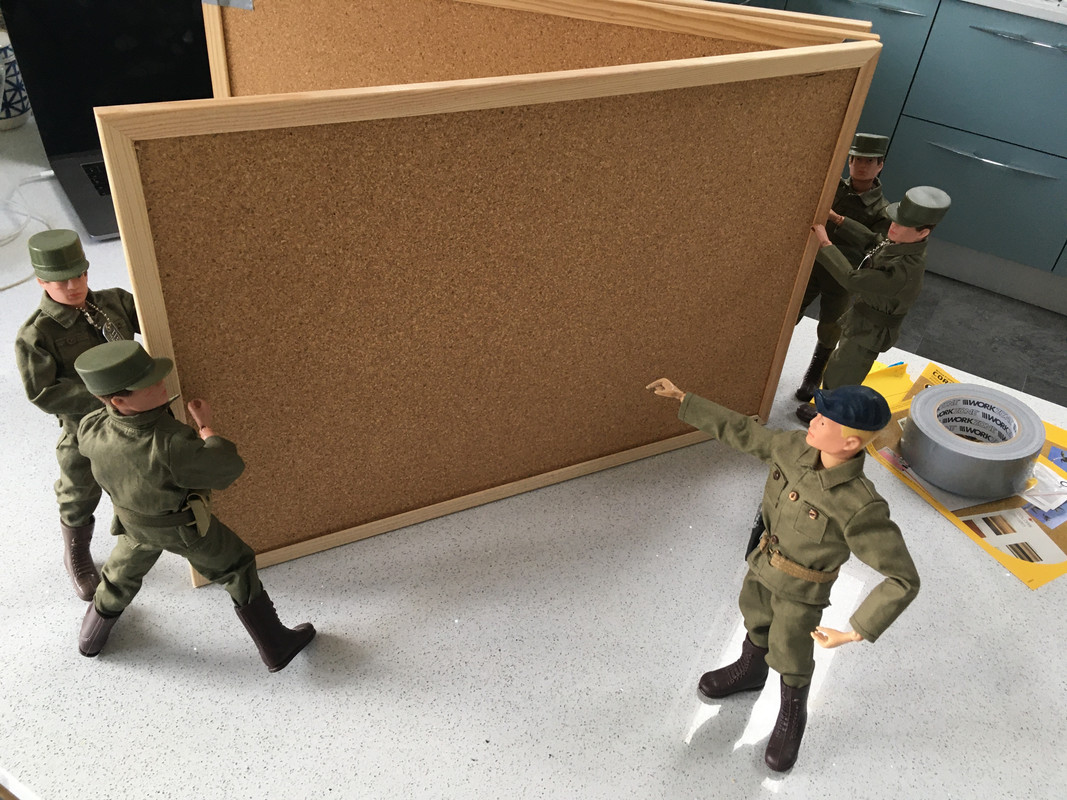 Little bit more "heft" there fella !!- put you back into it !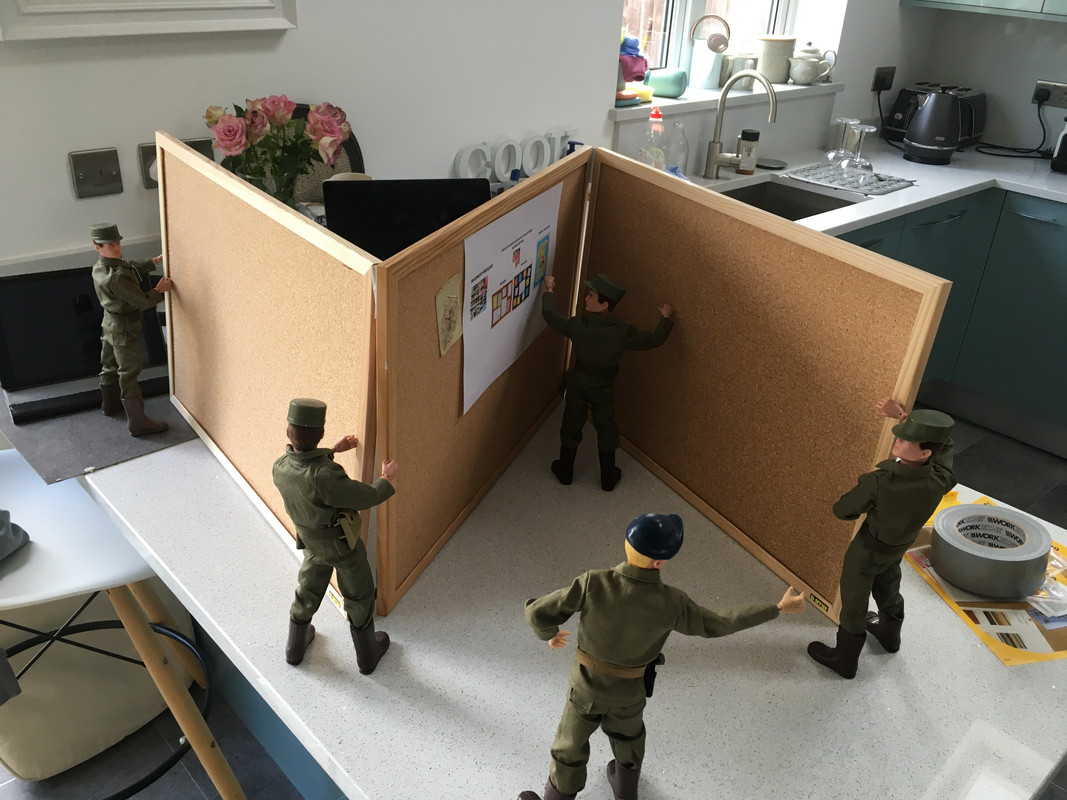 Looking better...careful its just a Beta version !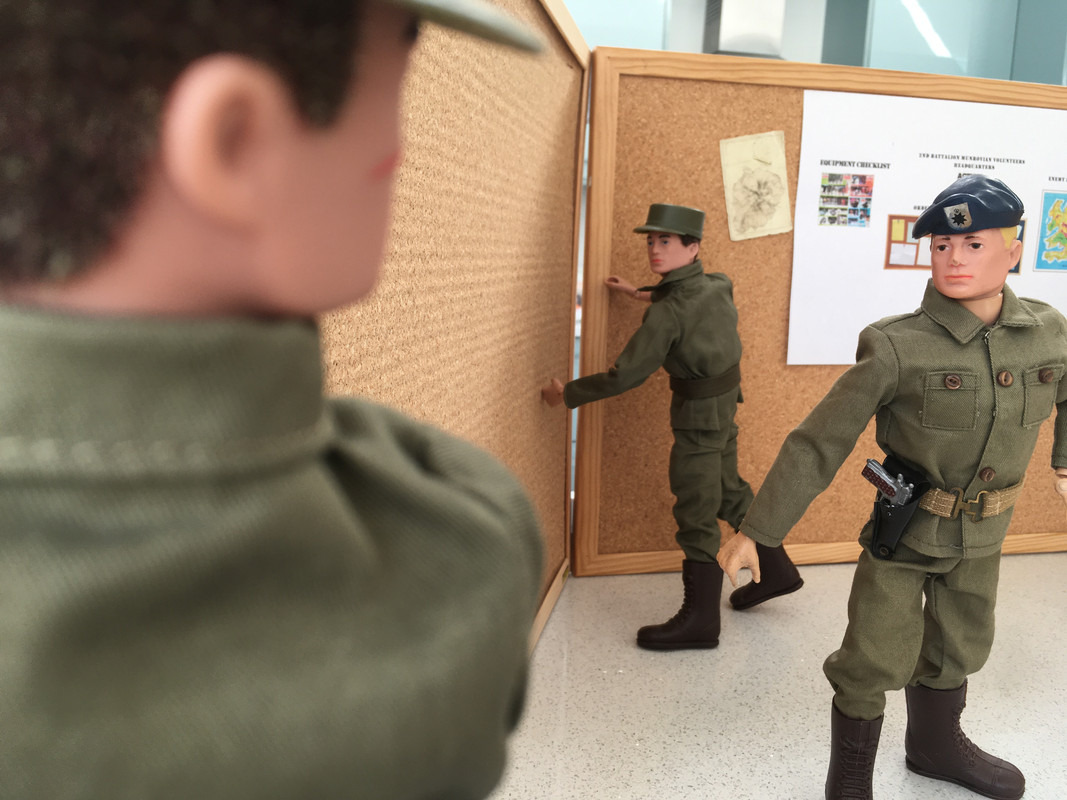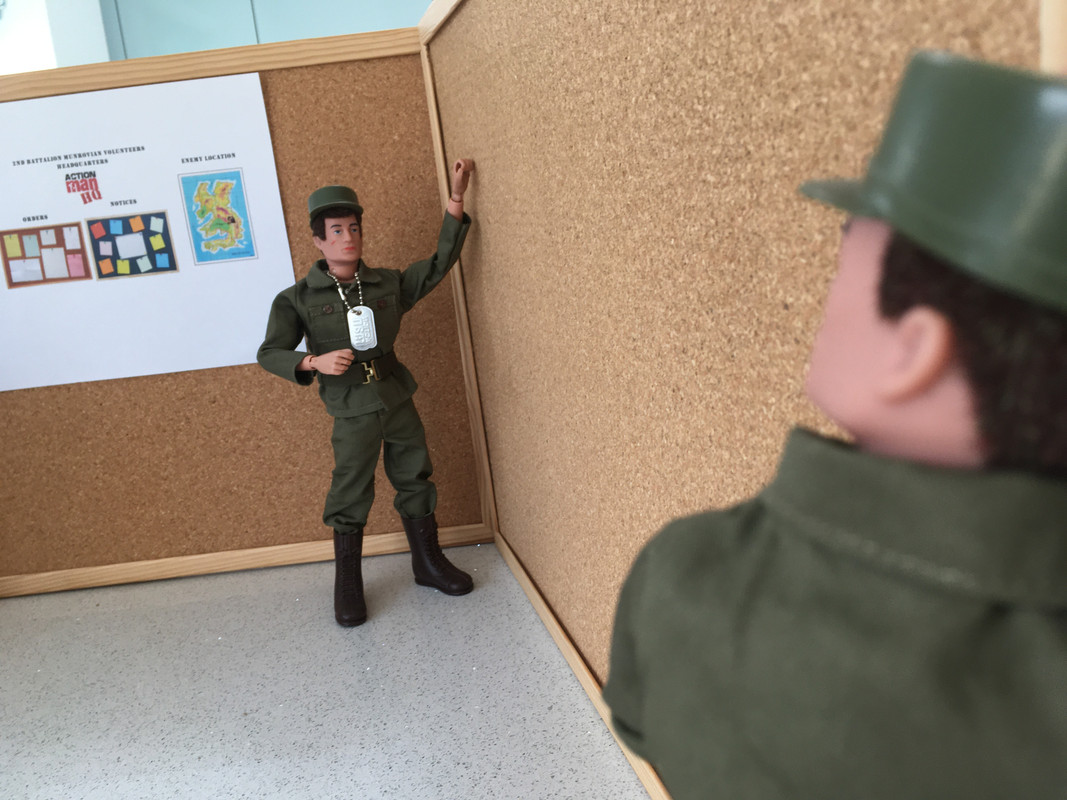 Easy does it there troopers ..
Thats' it Men lets go for the 120 set up !
So here it is ...a triptych base for what I hope  will be come a variety of interior shots of the Munrovian HQ.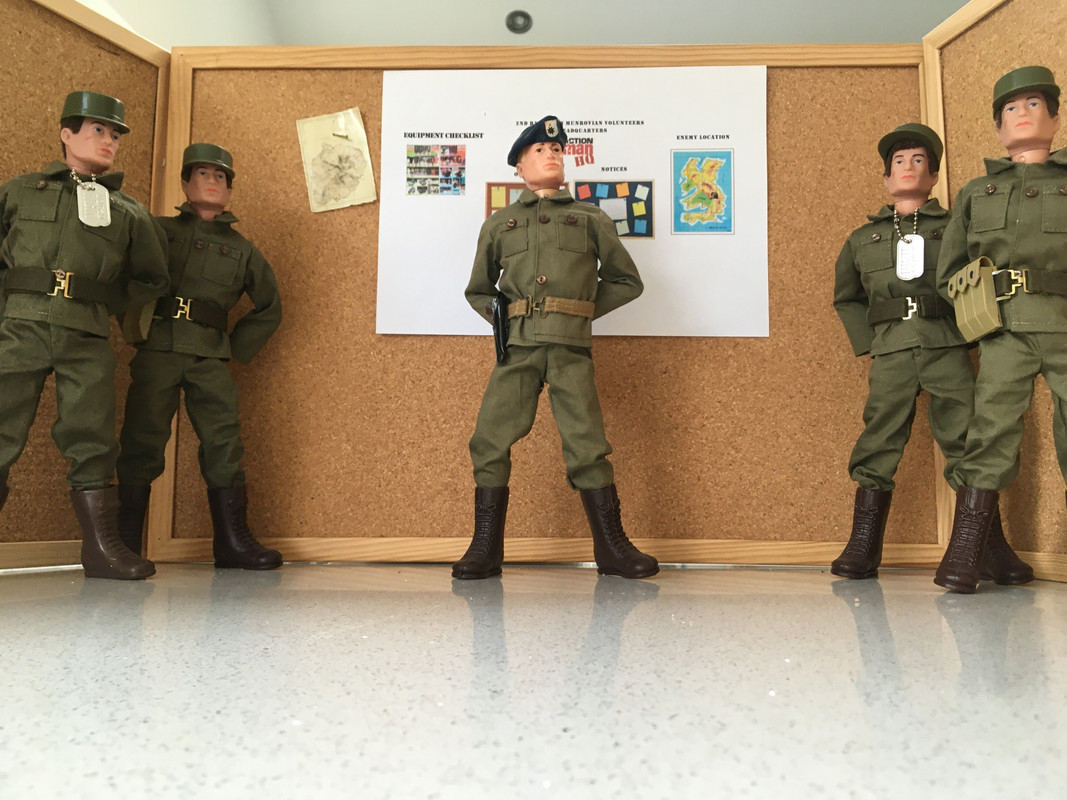 I just need to work on a flooring system .. Keeping with the  "flat pack" system.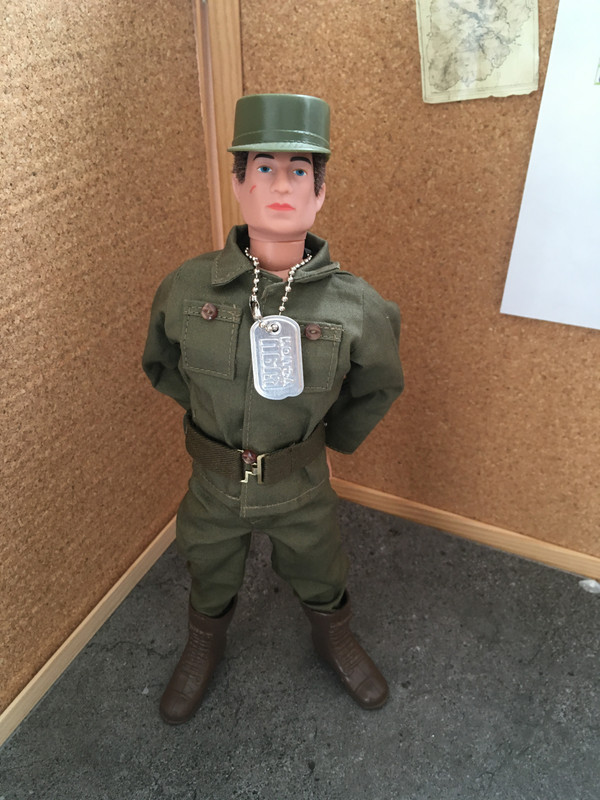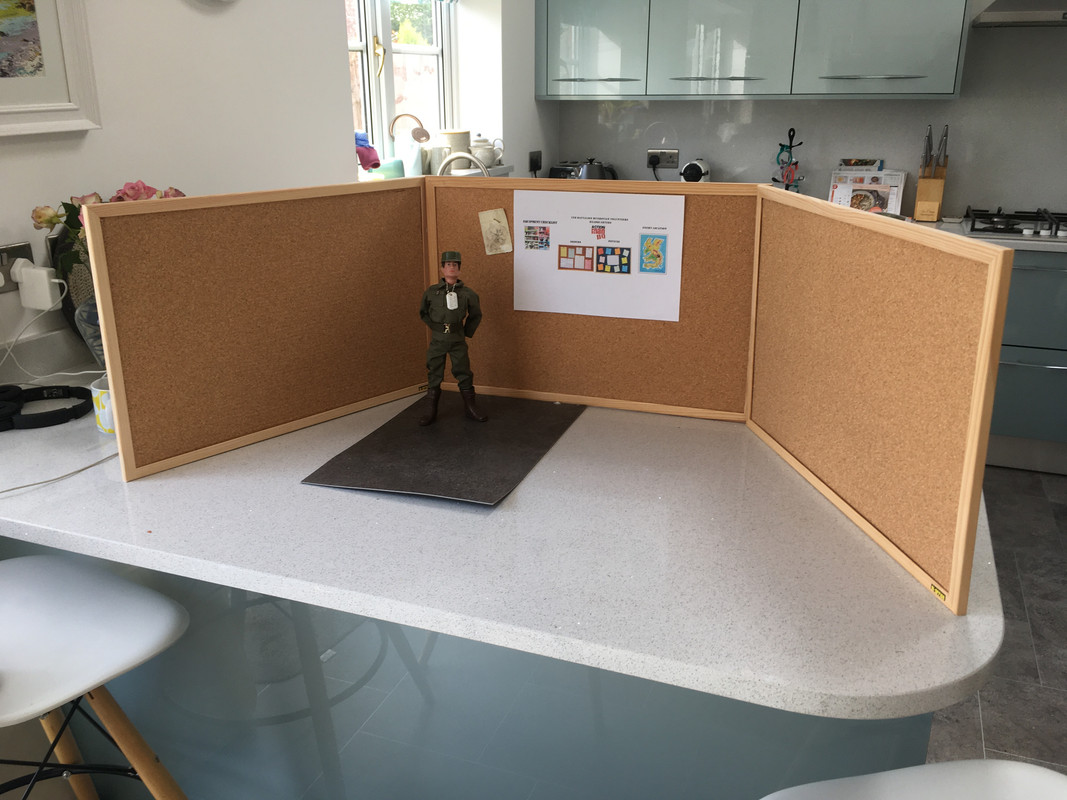 This is a tile left over from when we had the kitchen upgraded.. I'm sure they could be use to form and exterior base and some board scored and stained would form a floor board base.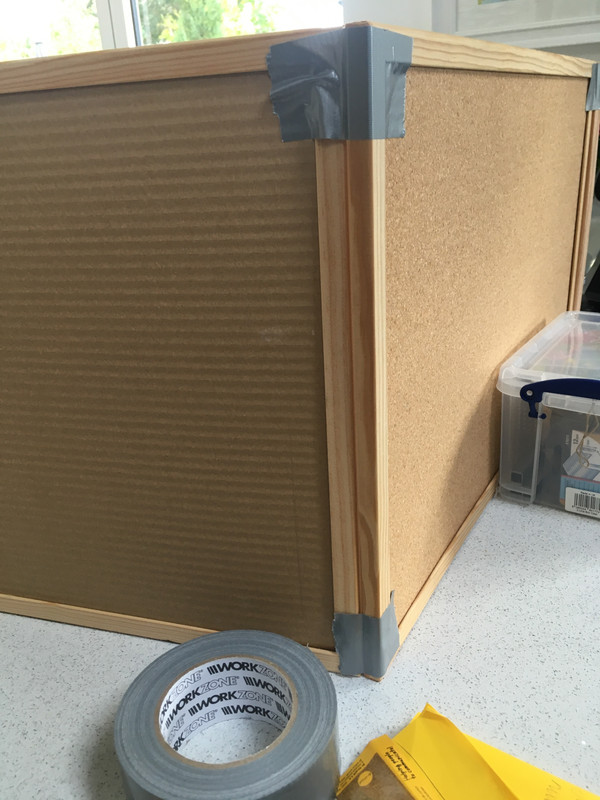 I will get some hinges sorted vs Gaffer tape ...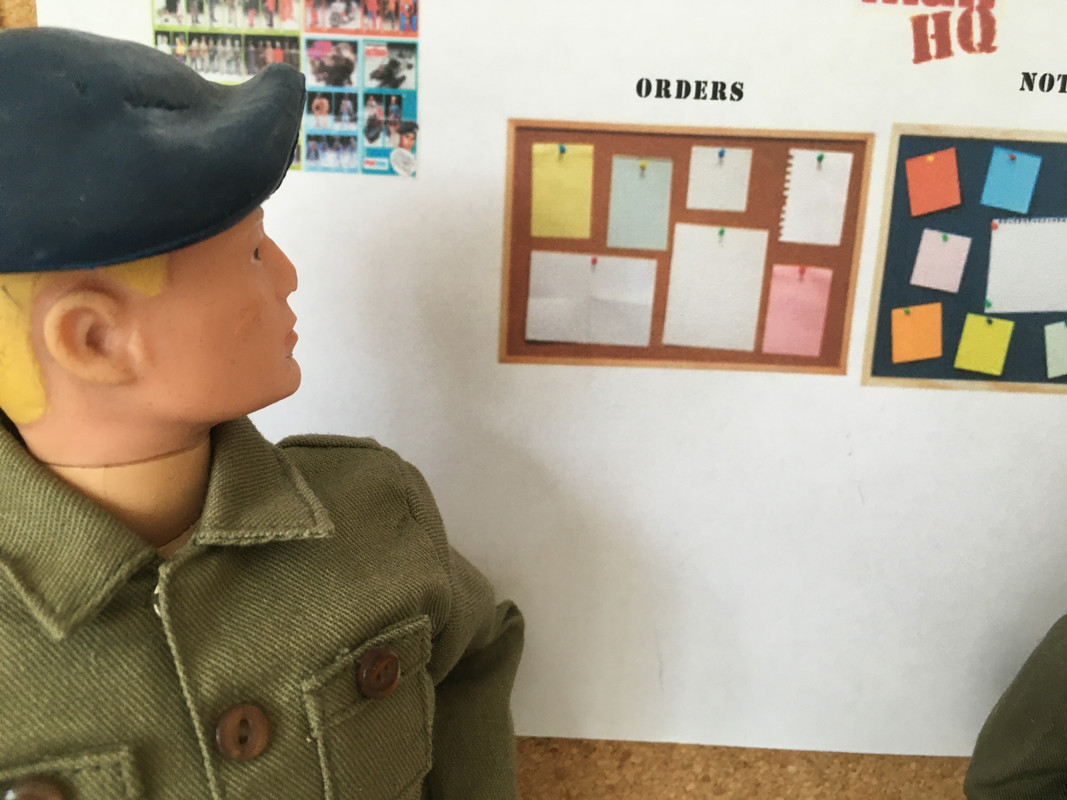 Here Sgt Joe checks out the Orders board..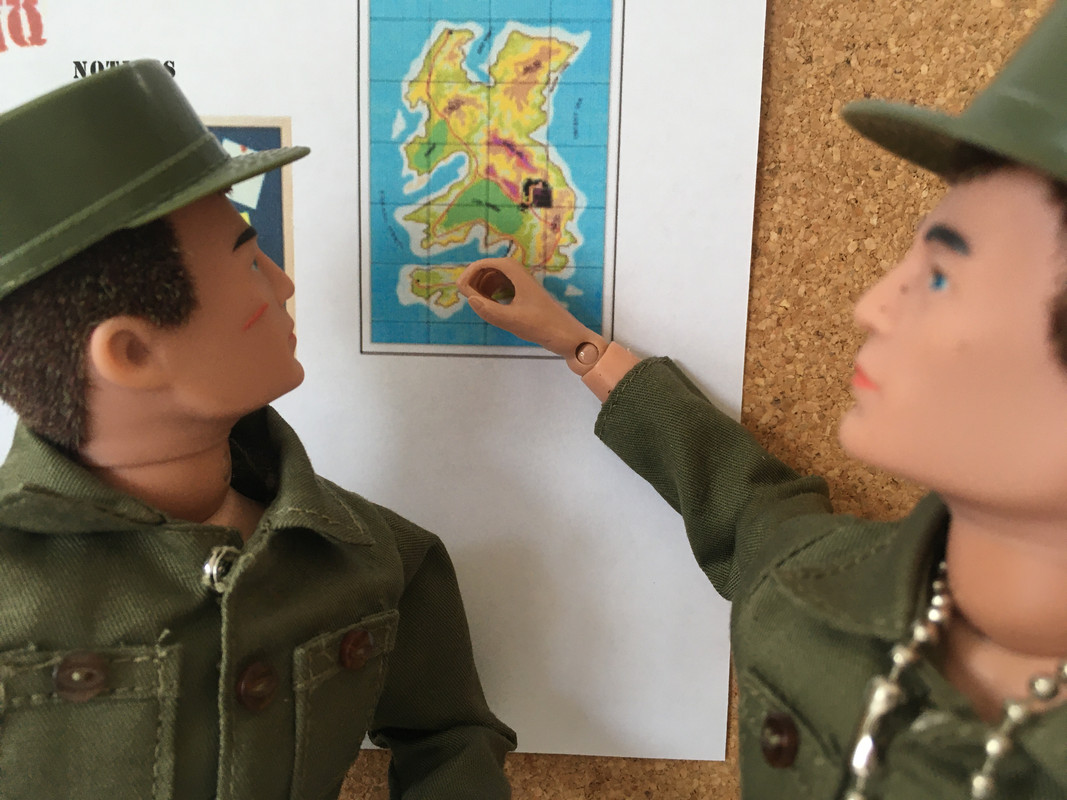 Is that Dragonia ?...
Could be .. just of the coast of Volga I believe...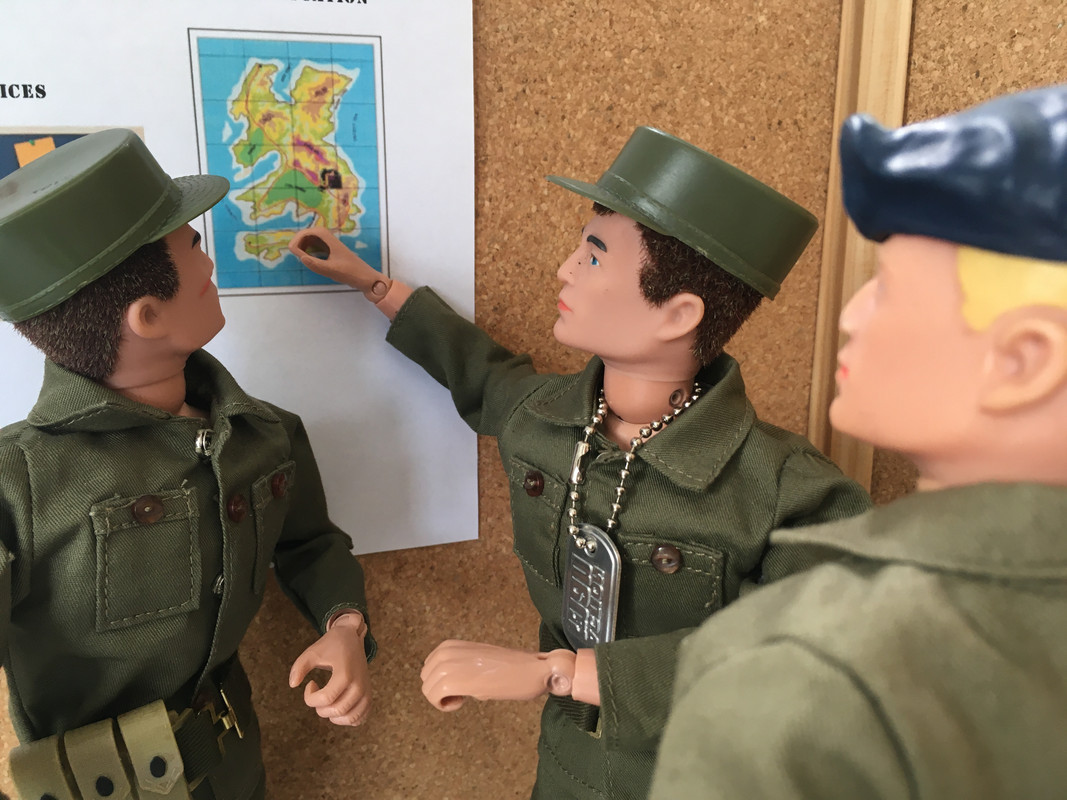 Sgt Joe.. That's Dragon Island men.. spiritual home of the Dragonians.. Their fiercest warriors come from there. It those who must defeat .. especially since they have allied with the Volgans..our task has become supremely tough...  and I am going to turn this Squad into the  toughest squad in the 2nd Battalion.. Now Move Out ! Training starts now ...
If any one has similar storage issues It would be great to get any tips ideas for this kind of Dio arrangement.
Thanks for looking