For some years now I have wanted to transfer my Hall of Fame figures to newer Classic Collection bodies.
Recently I got four figures from the bay, all CC, with a Ripper figure that has the muscle arms.
I have wanted to get CC figures with muscle bodies for some of the HOF figures, due to the fact they
have exposed arms. This lot had the Ripper figure, which has the muscular arms. This photo is of the
original HOF Bludd and the CC Ripper.
Next photo shows the Ripper figure without the clothing and head: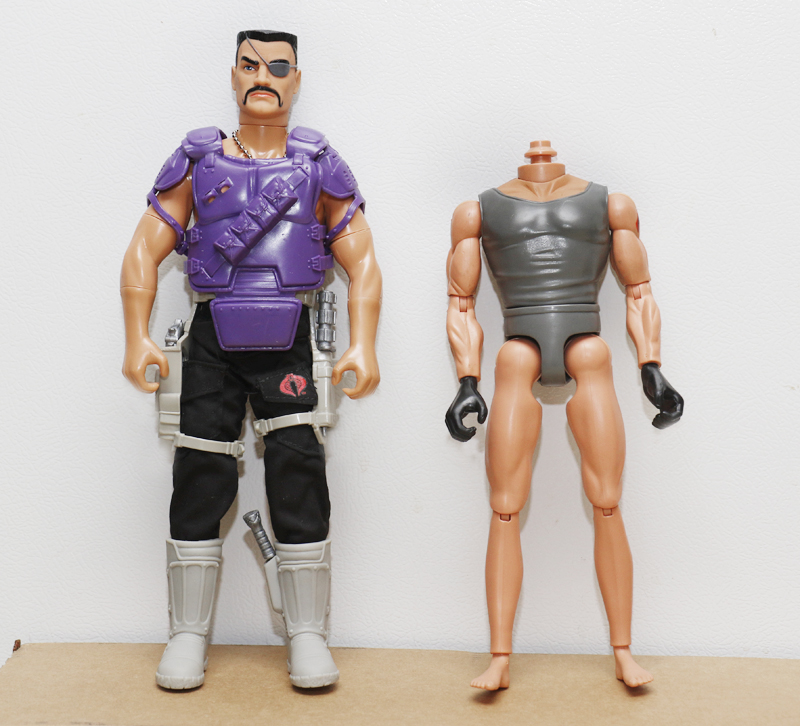 Since the site won't let me add anymore photos to this thread, it will be continued
in the next.
Daryl