Hi . The NVA Sapper teams were highly trained to infiltrate U.S Bases in the Vietnam War . They mainly went in at first light or in darkness . Generally they would sneak in , under the barb wire , and past the mine fields , once in they would cause absolute havoc . Sometimes they made safe passage for regular troops to follow them in , using wire cutters ect , often they would turn the claymores so they went off toward the bases . There were special Sapper teams that were trained to hunt MAC-V teams . They wore what looked like loin cloths , and just carried AK`s and chest rigs . They were all feared by U.S forces .
Number 1 in my team , ( Flocked Ultimate Soldier figure ) is the ladder man . He would slide the ladder under the barbed wire , and using " Y " shaped sticks he would prop the ladder up , to make a makeshift tunnel under the wire . The ladder was also used to carry the wounded back out ...if they were lucky .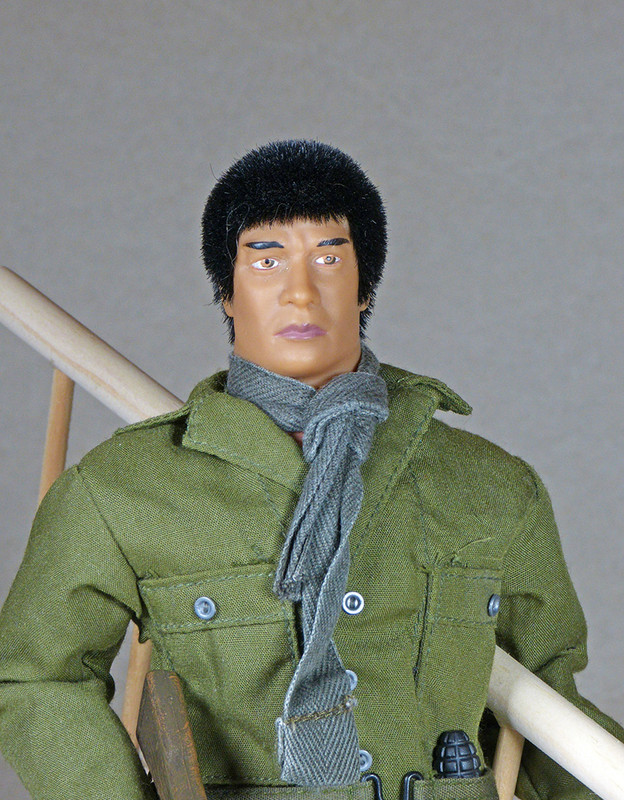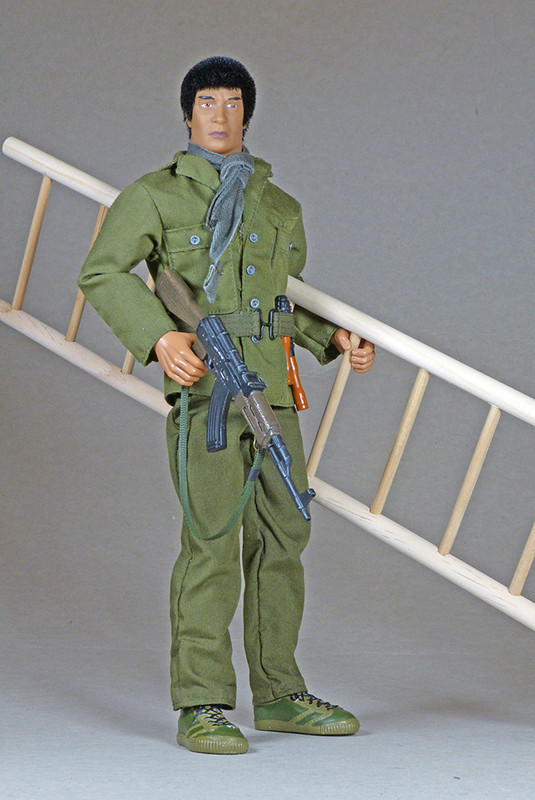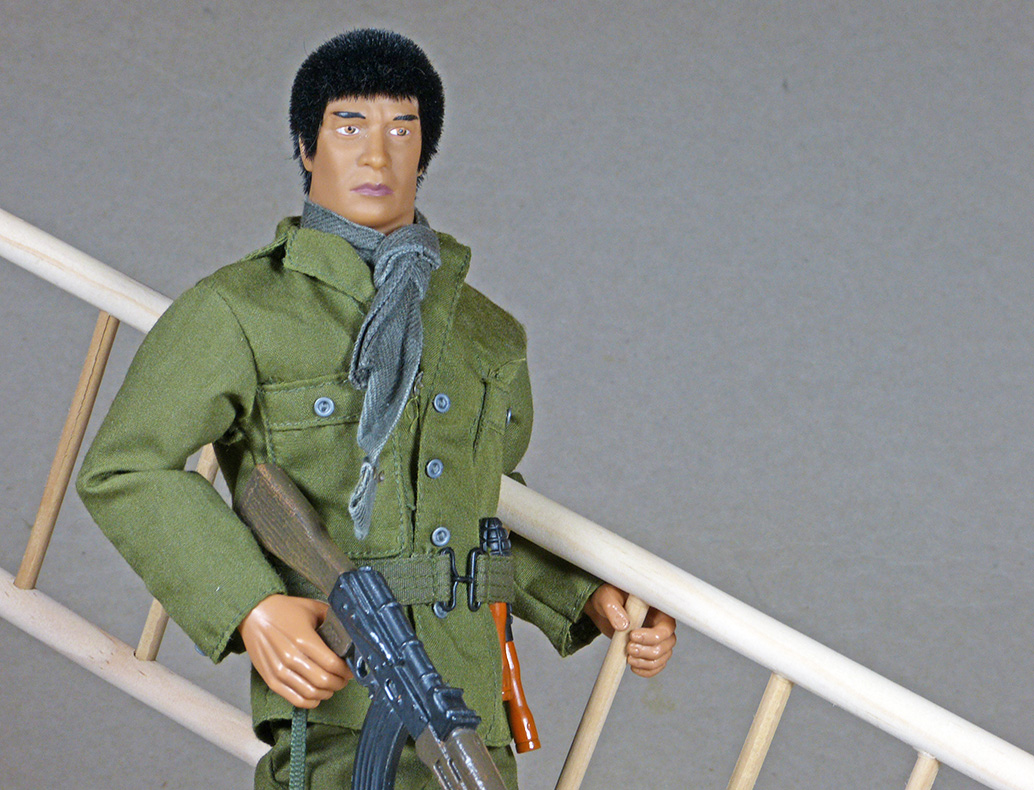 Number 2 in the team , is using a pole charge . Here this is four grenades wired to a long Bamboo handle , with a wire detonator at the end which was pulled , after being shoved in rifle slots in bunkers , door ways , windows or any other building entrance .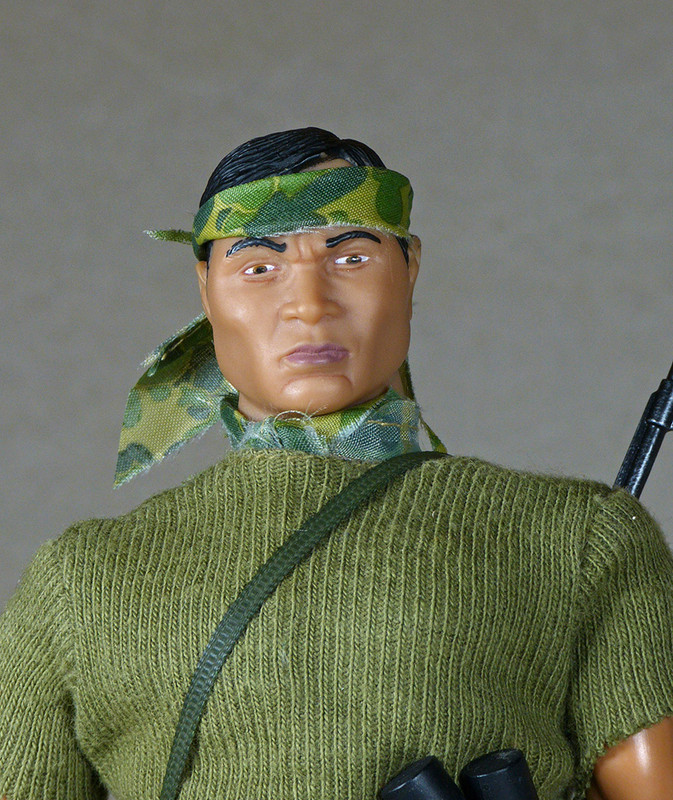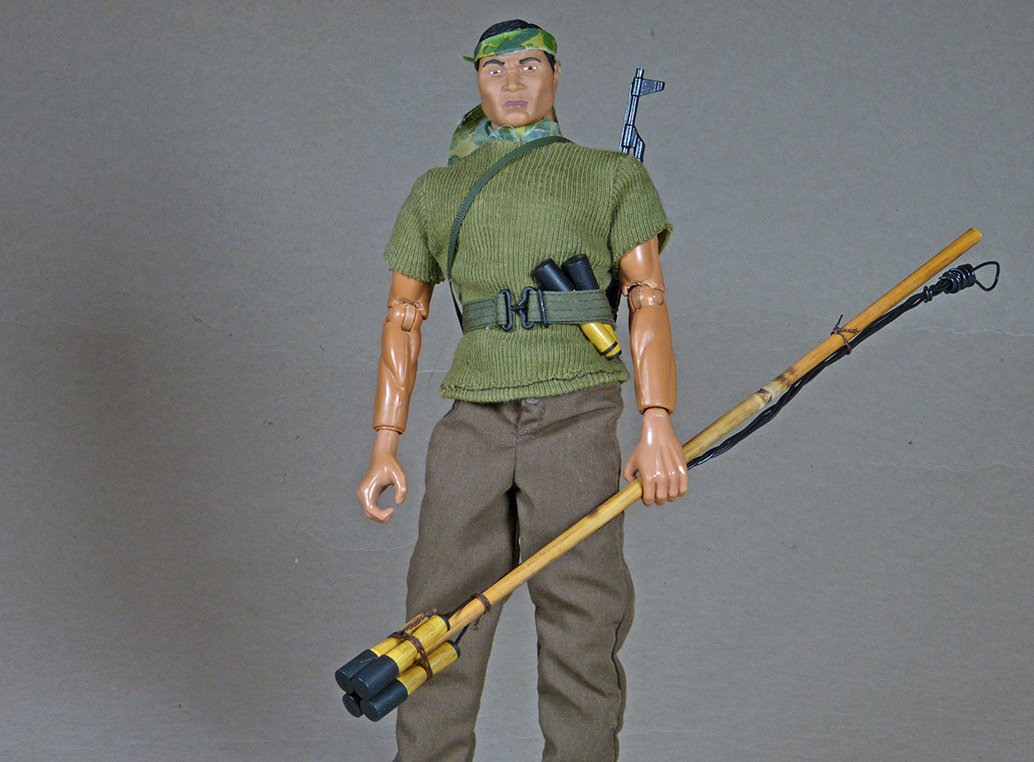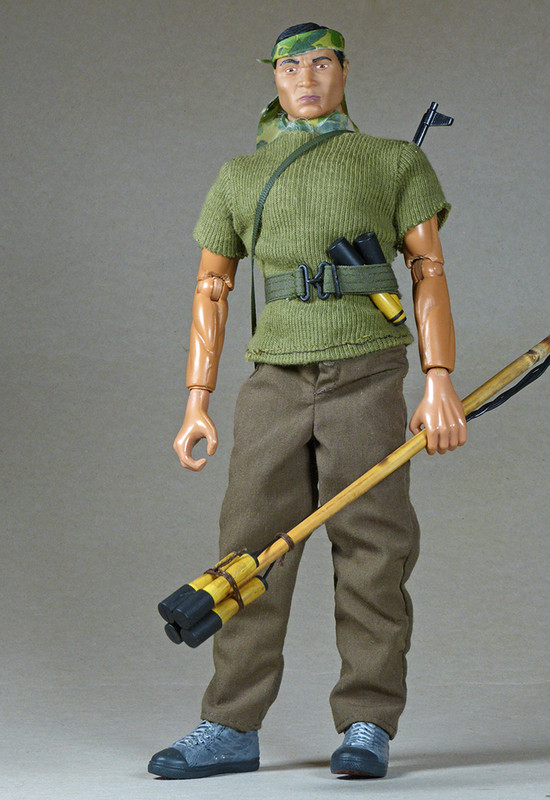 Number 3 in the team ,  ( Flocked Modern G.I Joe ) is armed with a satchel charge , this was often a sand bag or as here a satchel type bag filled with explosive , and a short timed fuse , which was pulled just before it was slung into any bunker or building entrance / window ect .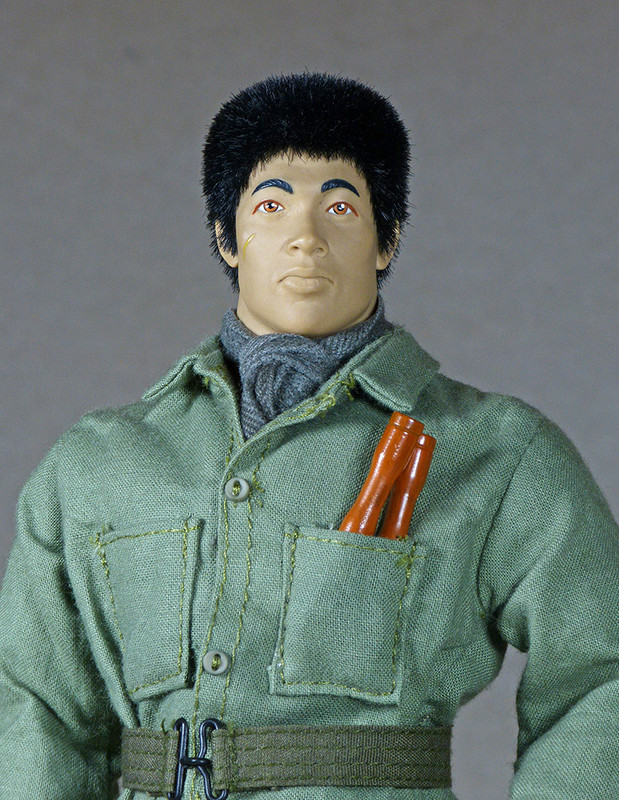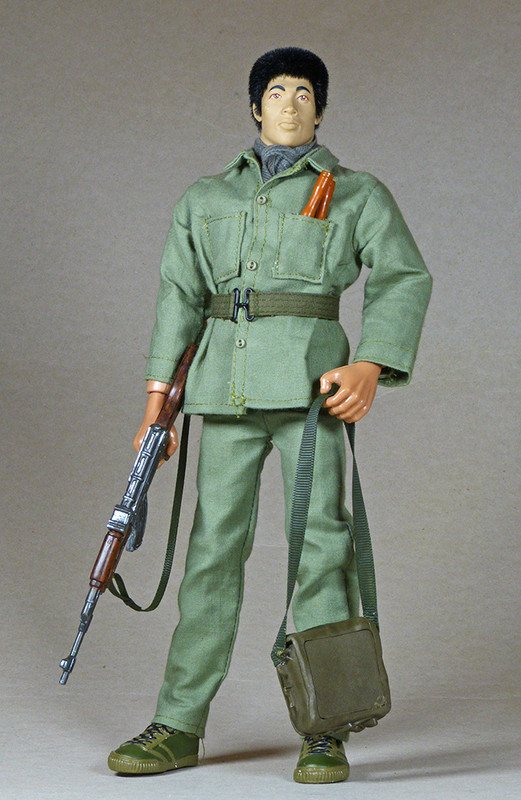 Number 4 in the team is a suicide bomber , he is also armed with a satchel charge , only this is strapped to his chest , he would attempt to get to the control bunker which held the radios and officers , run in and pull the fuse killing all inside including himself . A similar action was shown toward the end of the Platoon movie . I thought he had an appropriate expression for this character  .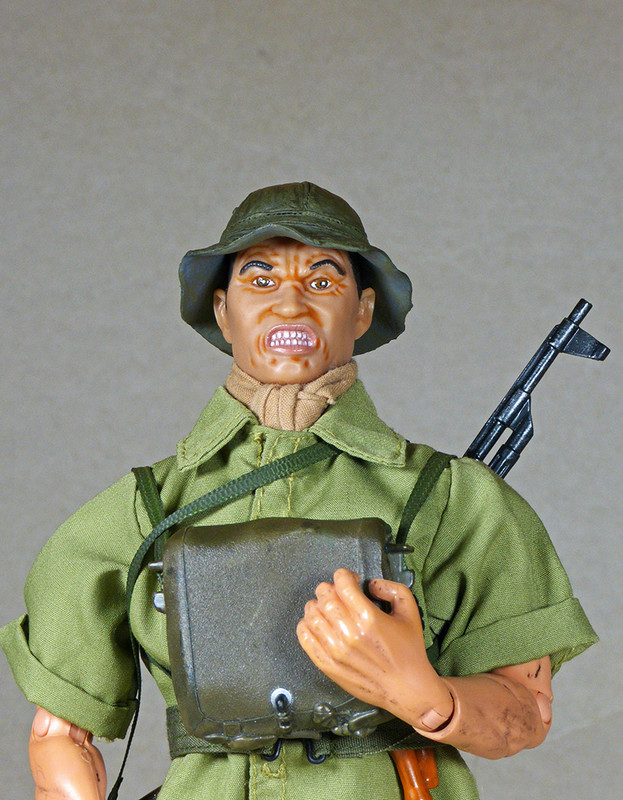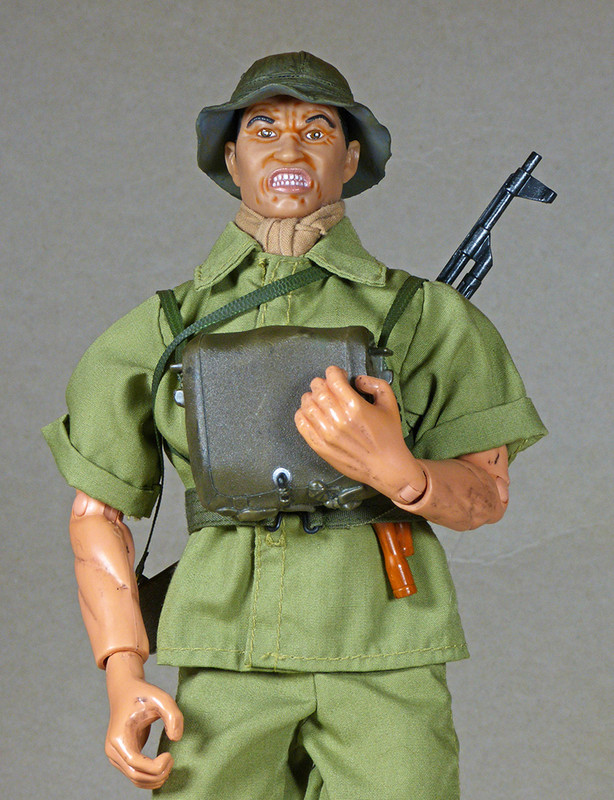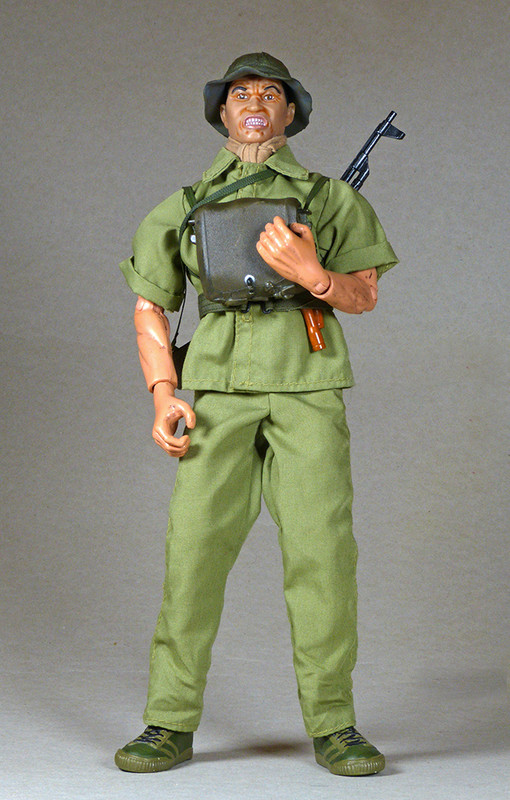 Team photo .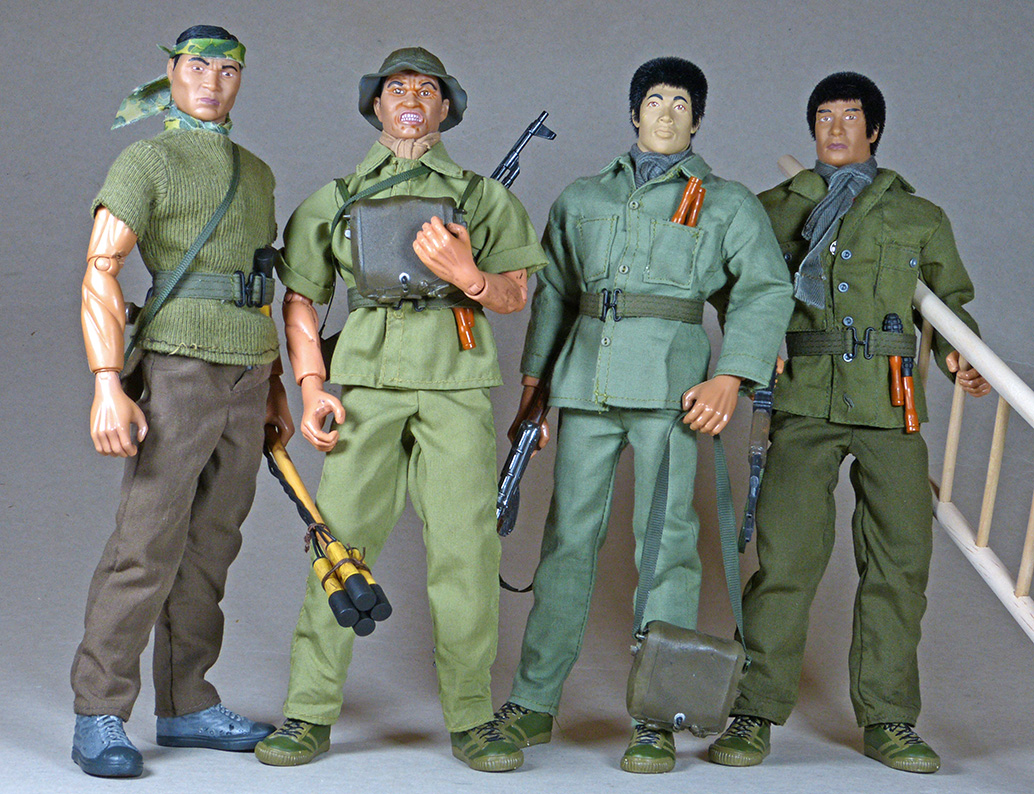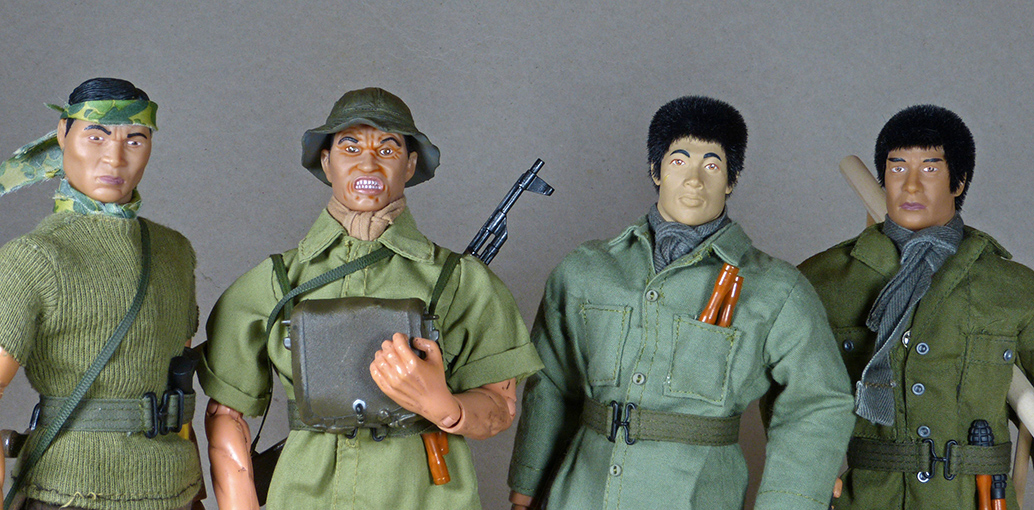 _________________
" There will be no Mercy ."  Chip Hazard .