Hi folks
Some of the Munrovian Commanders have been out to take a look at the work in Progress.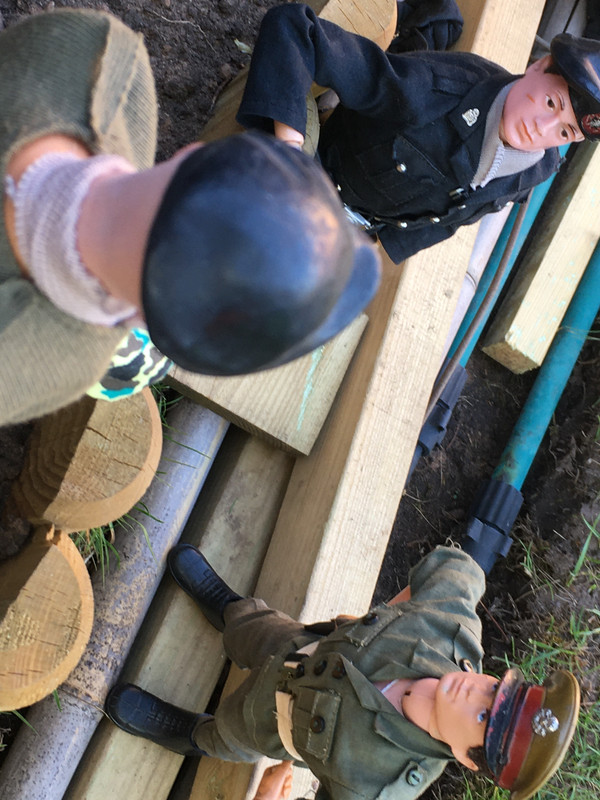 Action Commander: - So Gunner 2.0 how are things going ?
Major Baker: Yes, what do you think of the new site?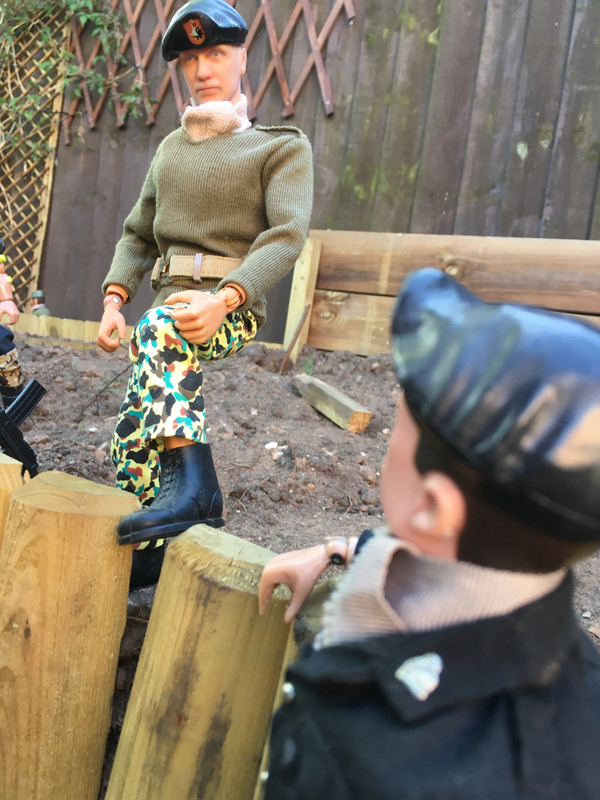 Gunner Munro 2.0 " I'm quite impressed actually given Gunners past track record on these matters !"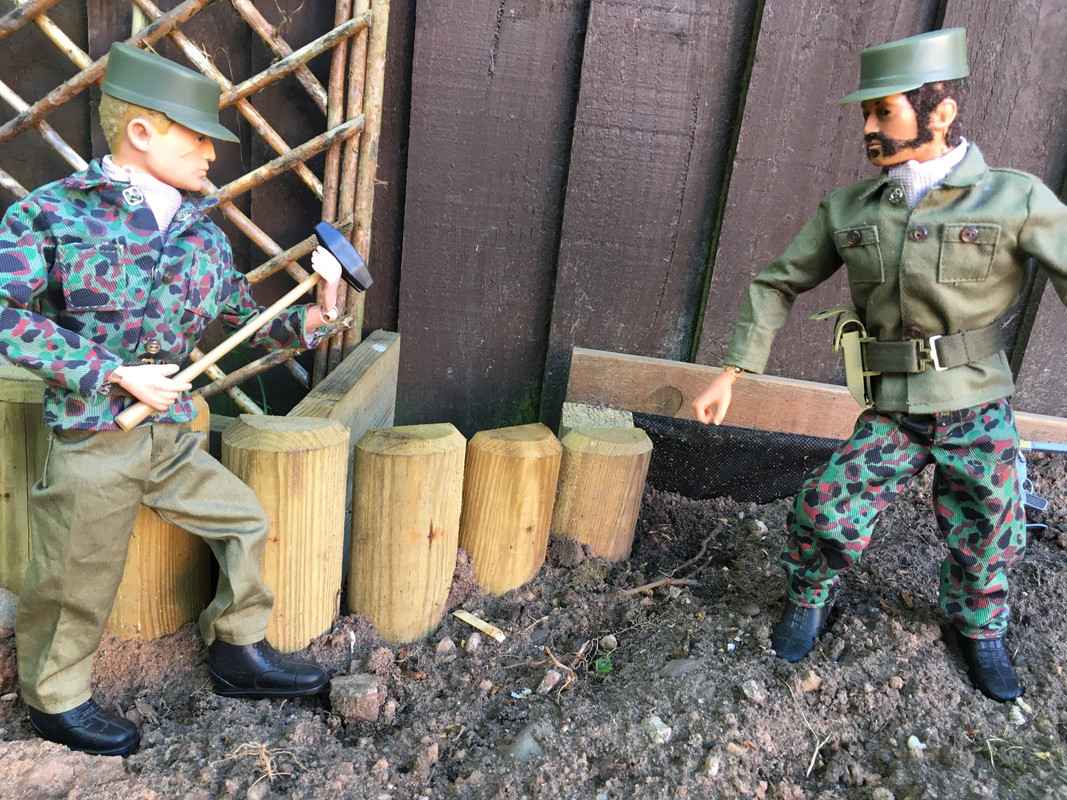 Some of the Combat Engineers are out doing some "fettling" work.
Sgt Murdo :When I nod you hit it !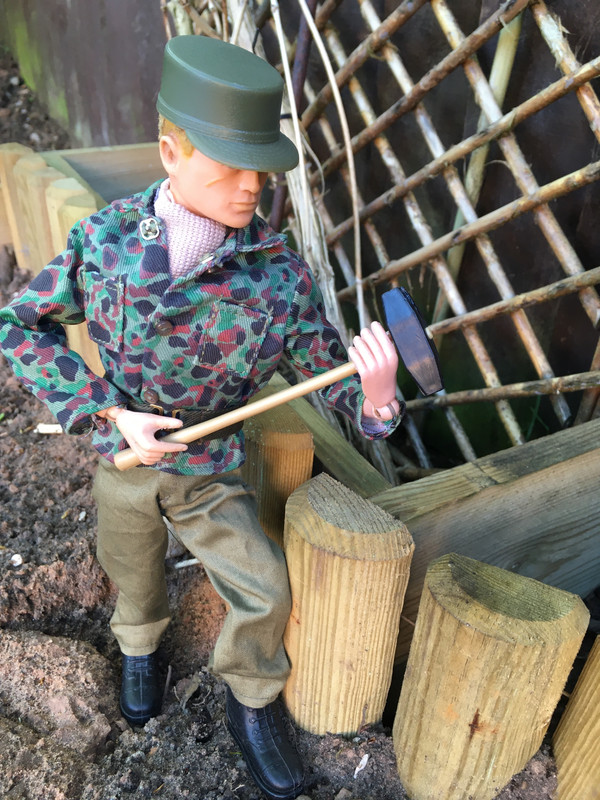 Sapper Beck: (Thinks ) Don't tempt me , don't tempt me!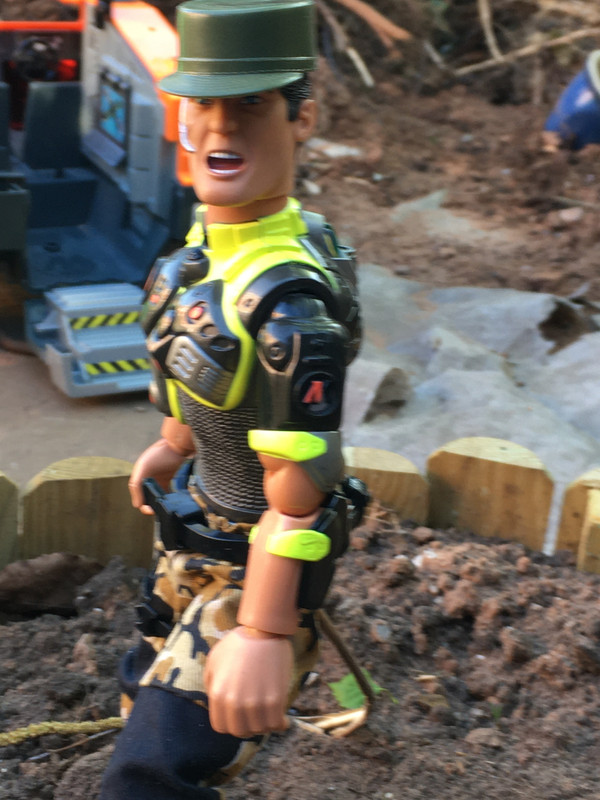 Staff Cope: "Oi ! you lot put yer backs into it !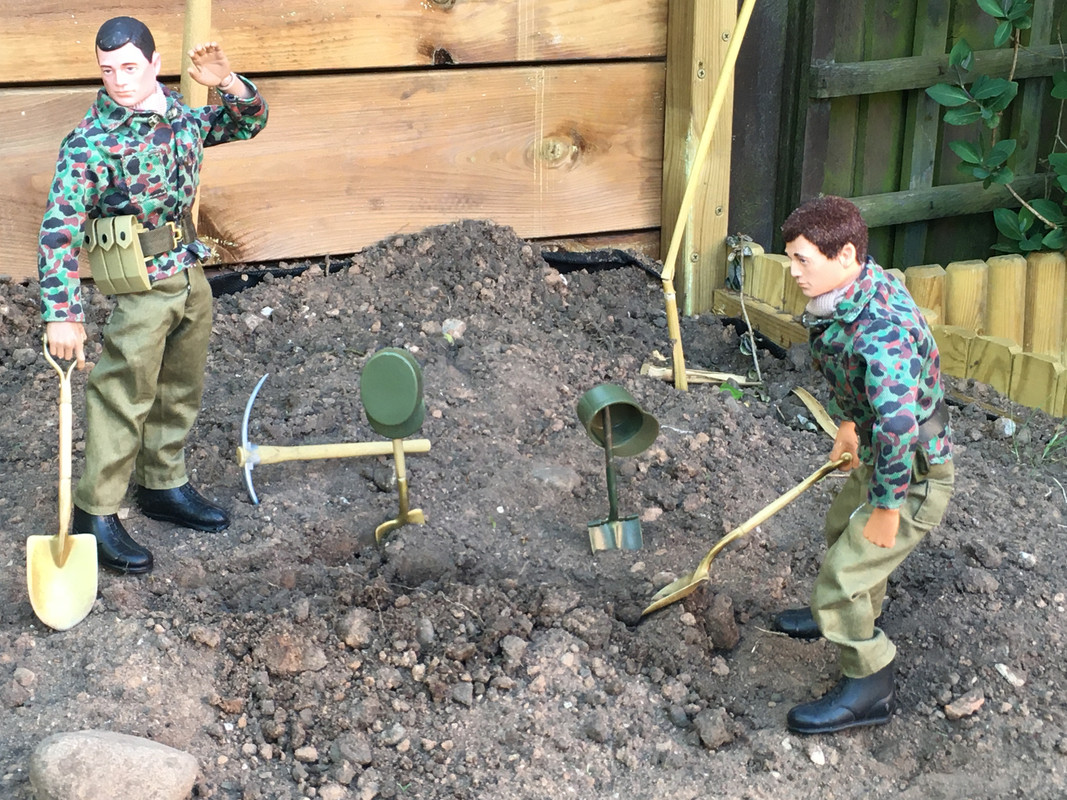 " Yes Staff !! "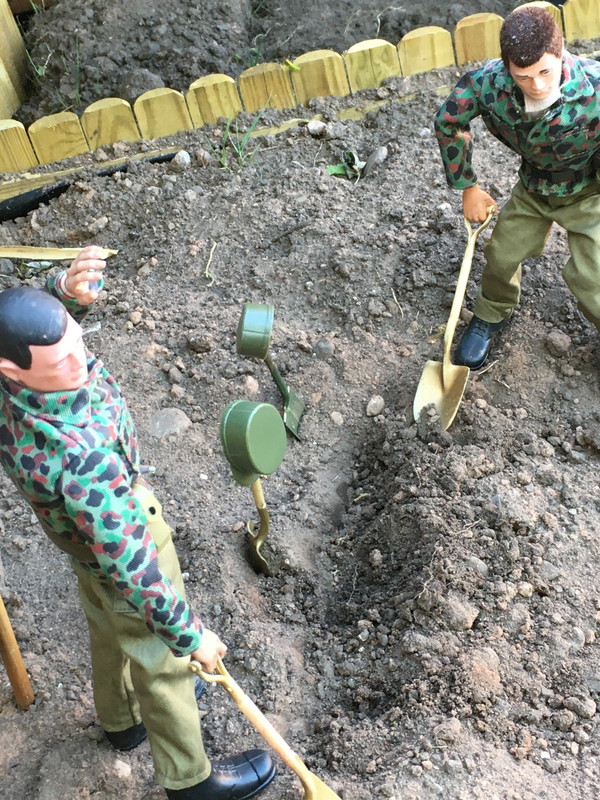 Grumbles "like the sound of his own voice that one ..."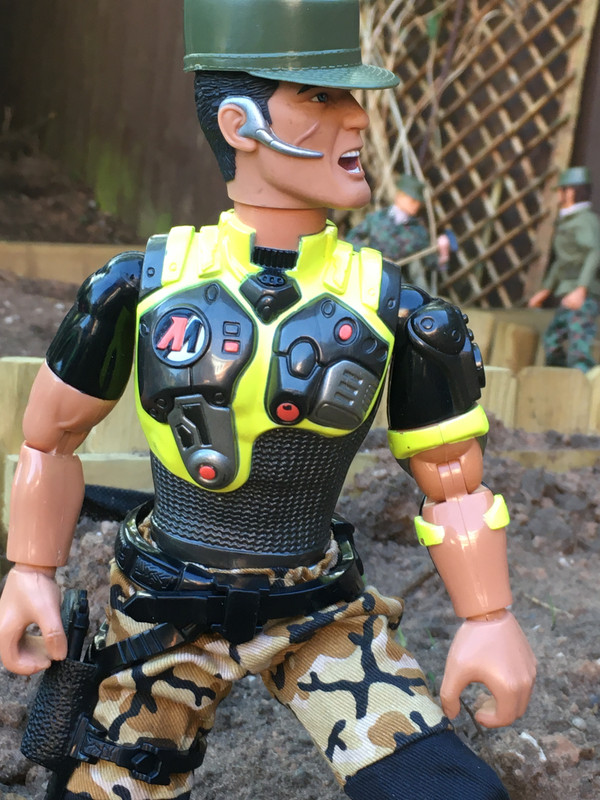 Staff Beck: Don't think I can't hear you !!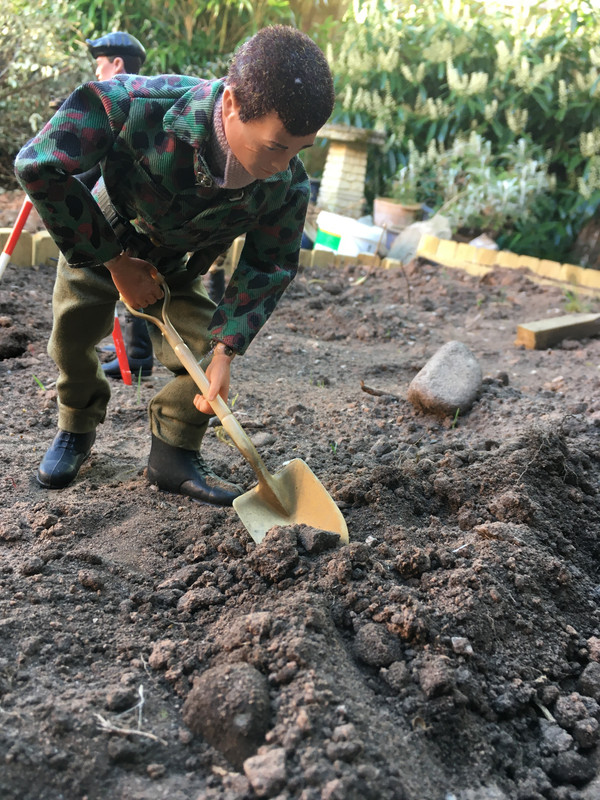 With that the lads get cracking
Meanwhile Major Morgan and Sgt Gaunt of the training team are inspecting the new trial Squad tents.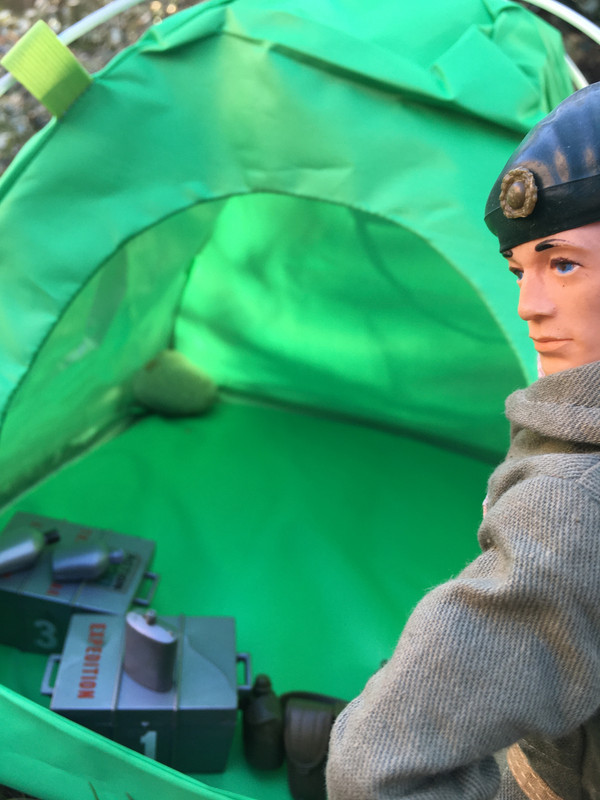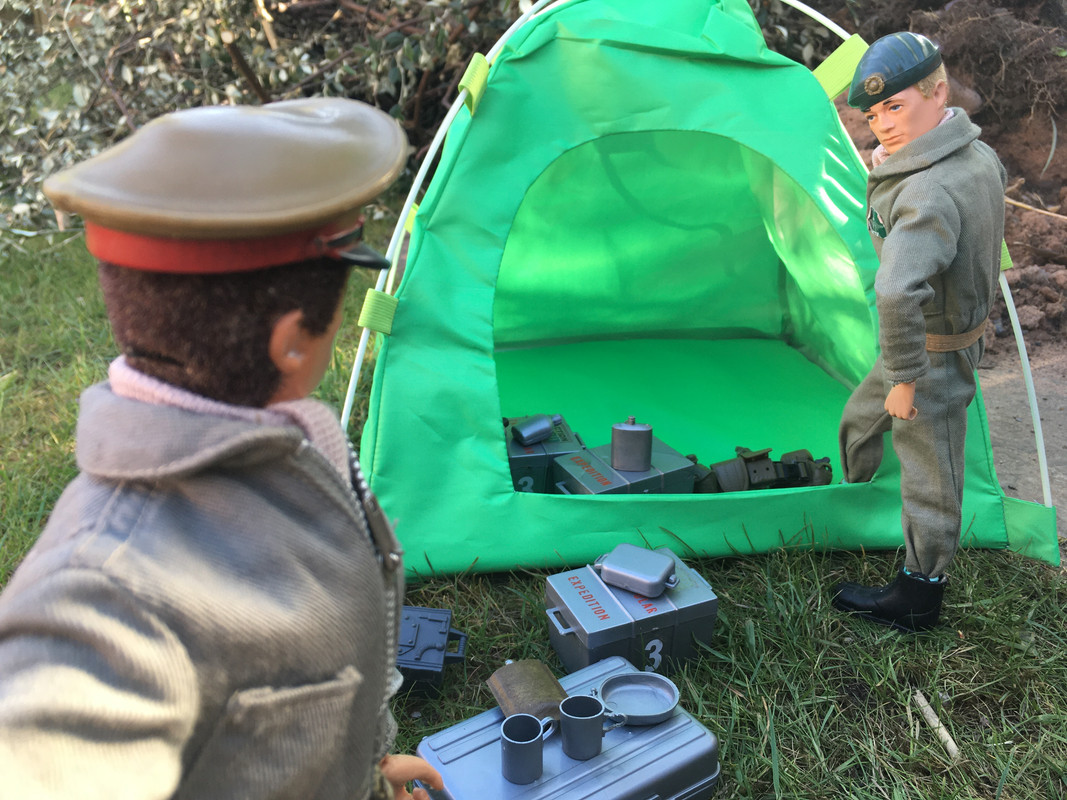 Sgt Gaunt: These look quite tidy sir, plenty of room for a 1/2 section and their kit I reckon.
Maj Morgan: Yes We took delivery of two of these I believe. Need some work on the Cammo scheme- Very .. er Green !
( -I think they are for Cats - I'm thinking with a bit of spray  paint I can make them look a bit more "Warlike")
Morgan and Gaunt take one of the Rhinos for spin up around the side of the new area.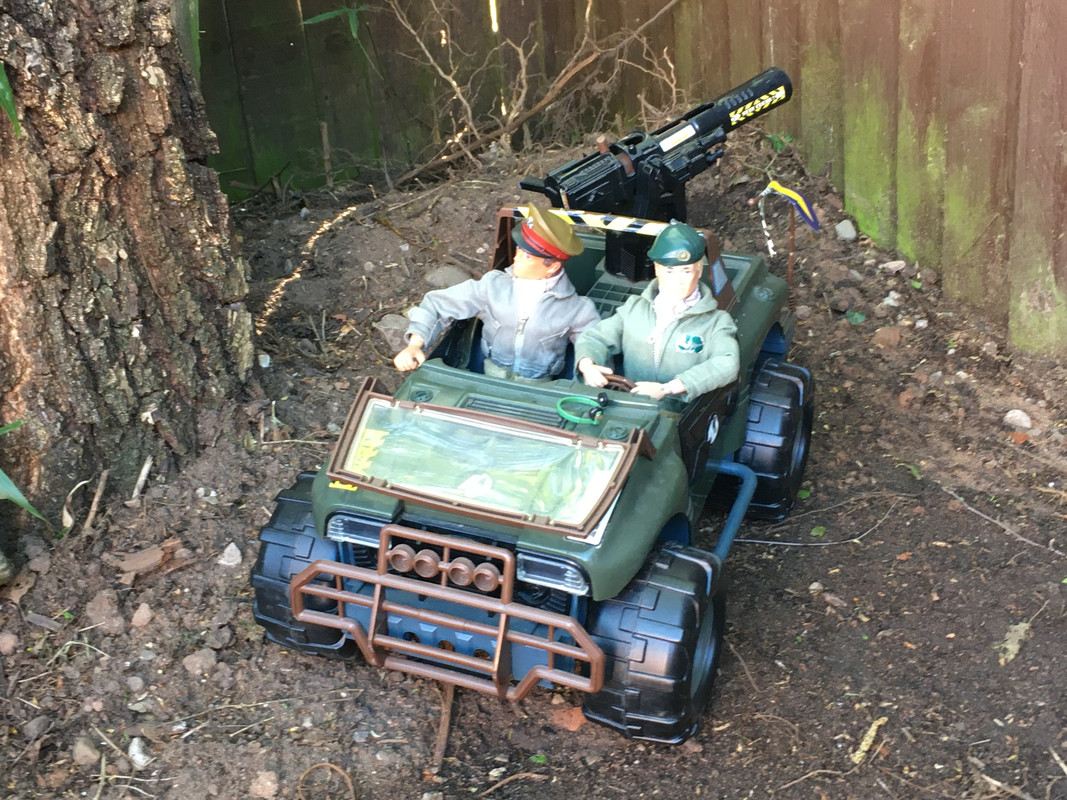 (Here is the MAM Comms vehicle also set up to show some sense of scale )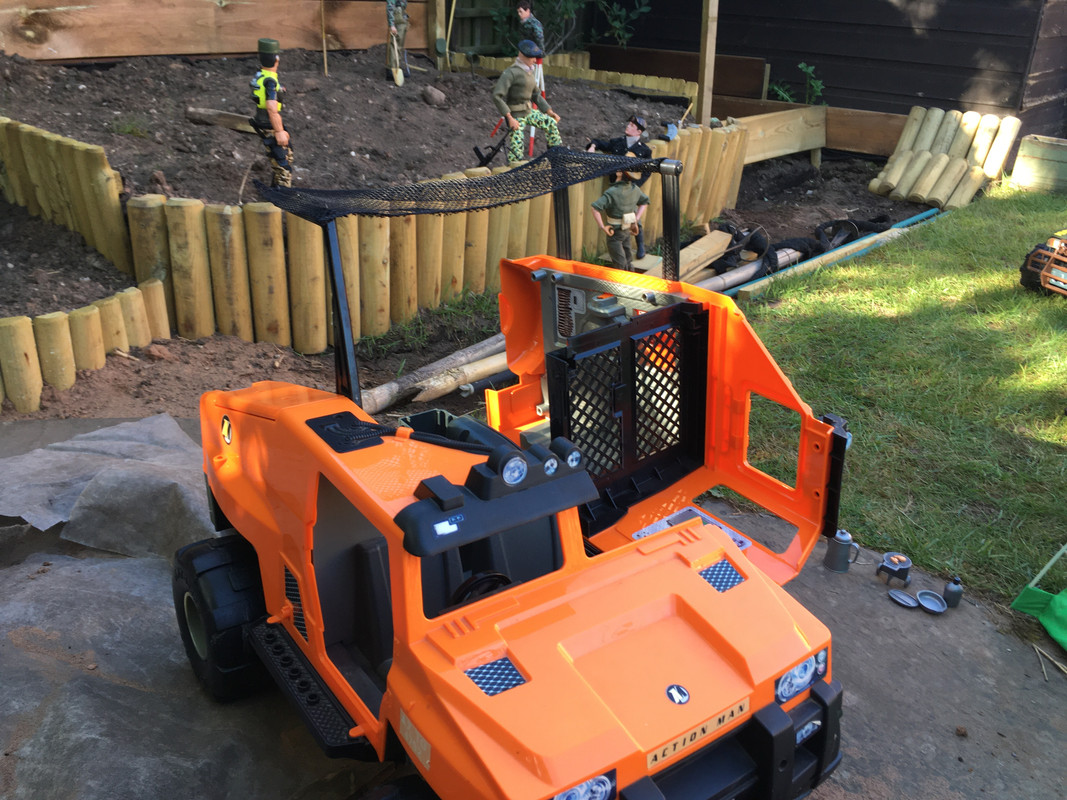 Off to the right Gunner 2.0 shows Action Commander and Major Baker , the next major construction element.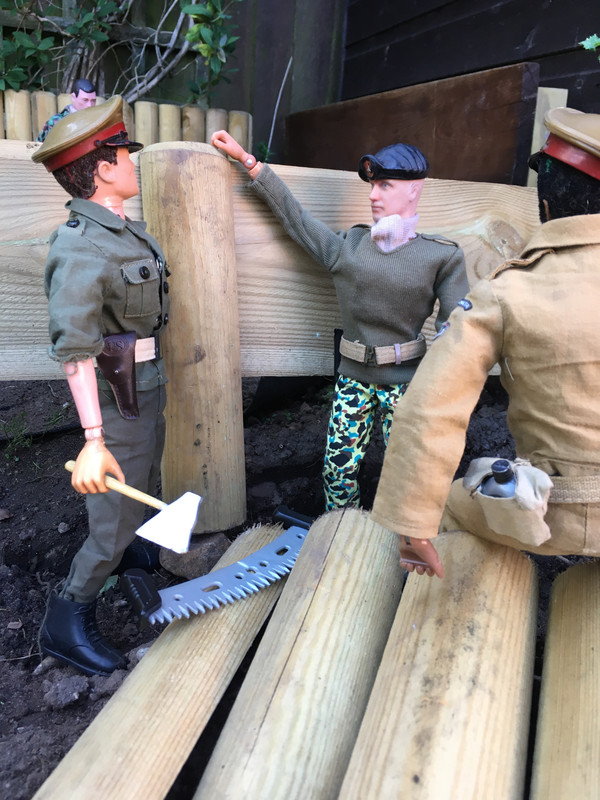 Gunner 2.0 "...and these will be attached to this bracing plank and back filled to about 6 inches to create a gun platform or similar.."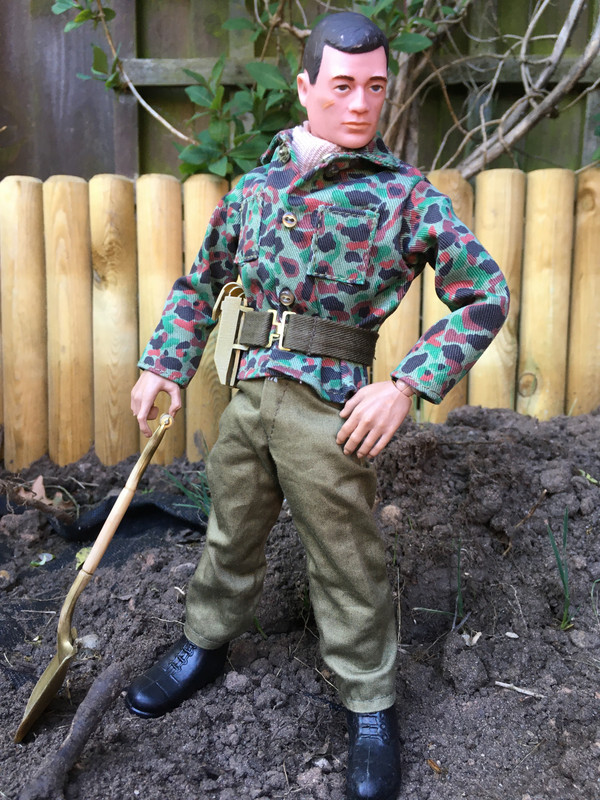 Sapper Stan: "6 inches of spoil at Gunner 1.0 Scale?"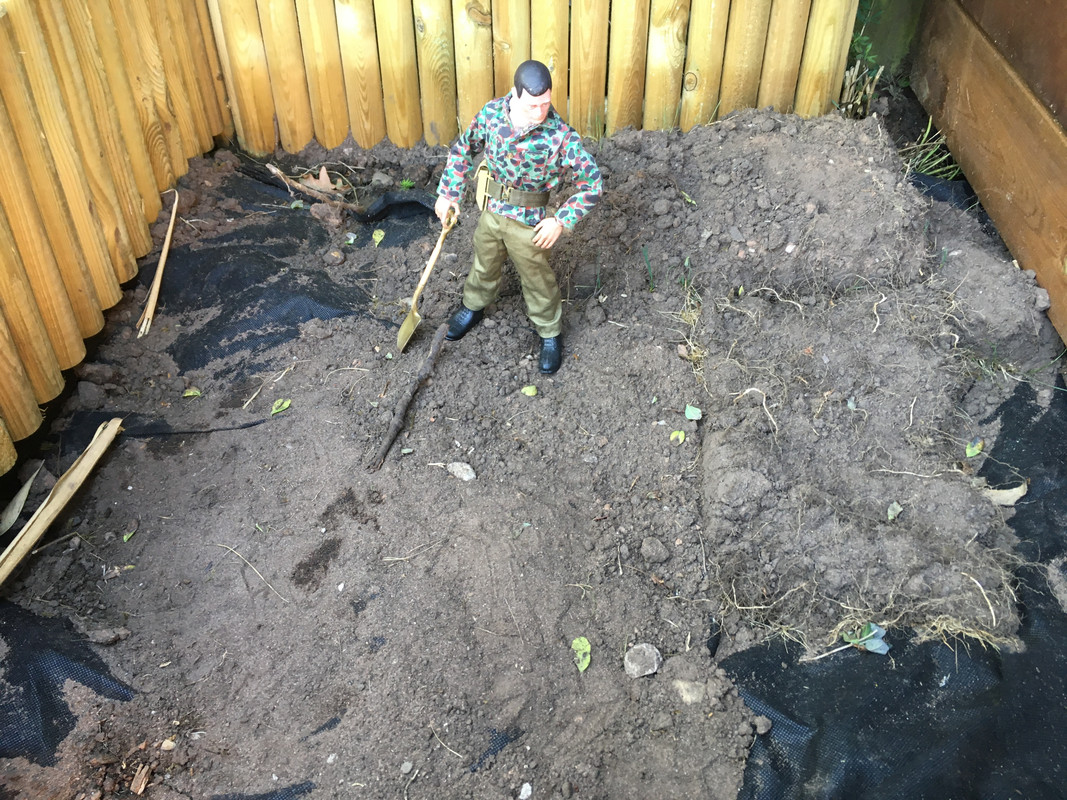 Sapper Stan:" ...Blimey I best get a shift on ! "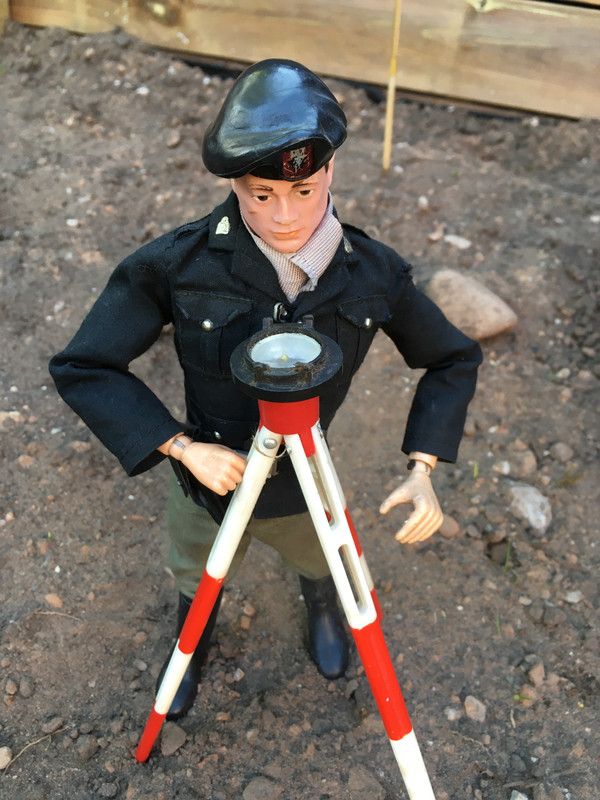 Action Commander takes some bearings - "Captain Kobina ! - What do the fields of fire look like from where you are ?"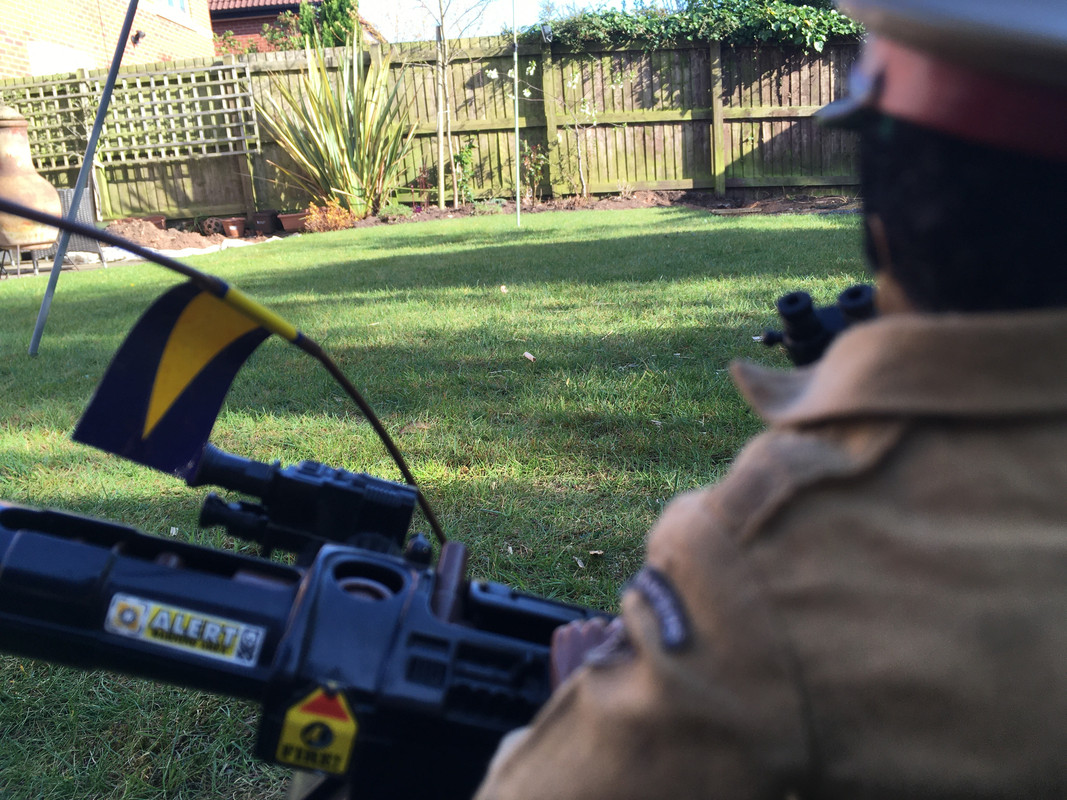 Captain Kobina: ( thinks ) This is still a very open approach .. the Dragonian-Volgan alliance will have to take some casualties getting to us .But look what happened  last time...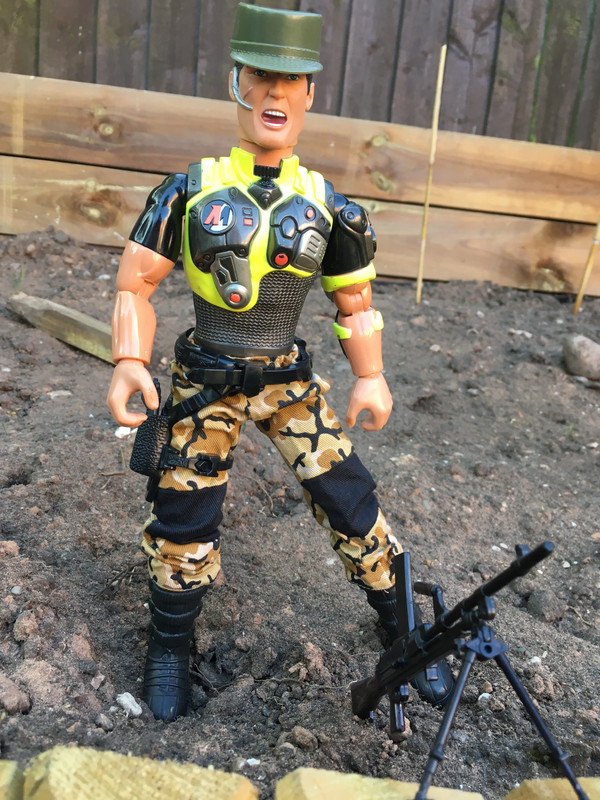 Staff Beck " See any signs out there sir ?"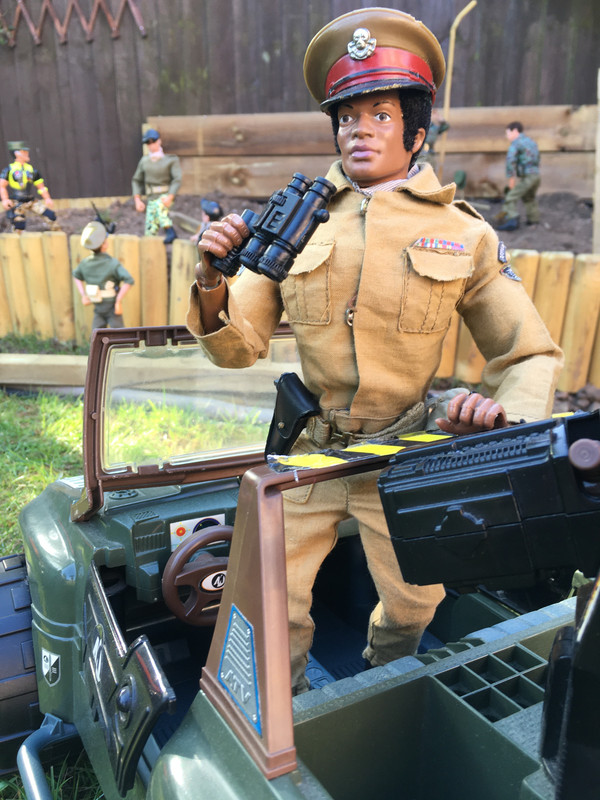 Captain Kobina. : " No Staff... but we need to be alert at all times . Stand to in 20 mins "
Meanwhile in a earth spoil pile  nearby...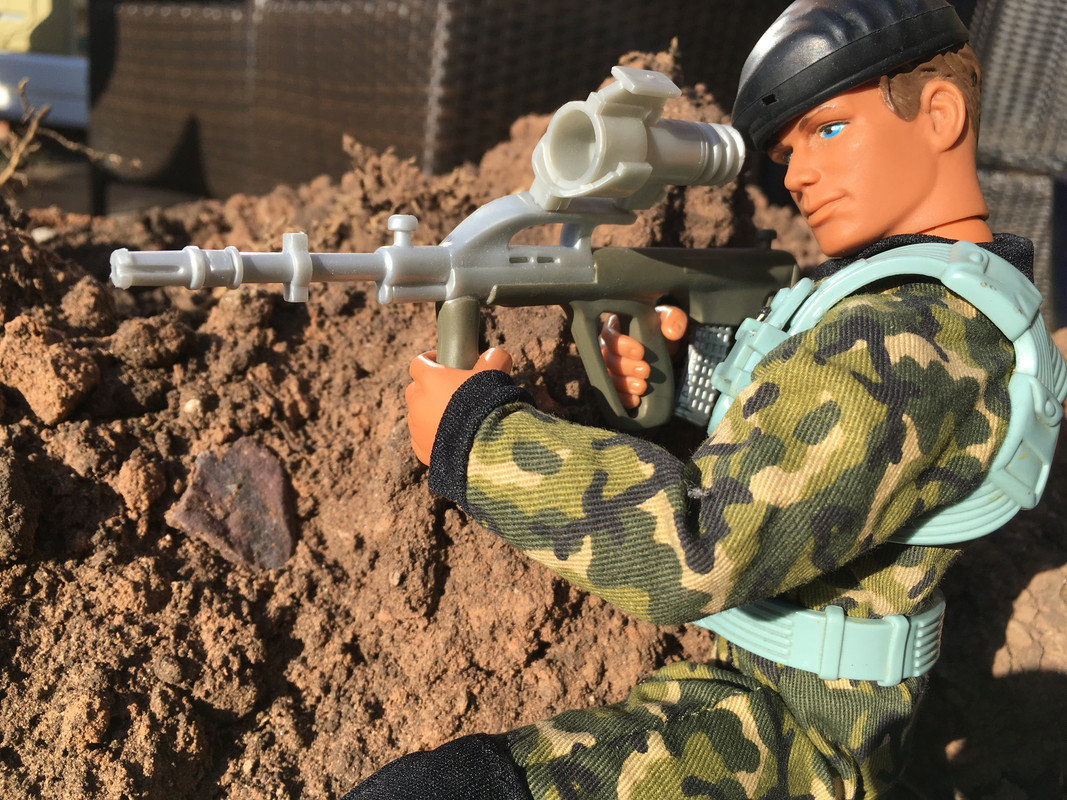 Dragonian Black Beret Trooper: " Sir, I have them in my sights ... Can I engage ?"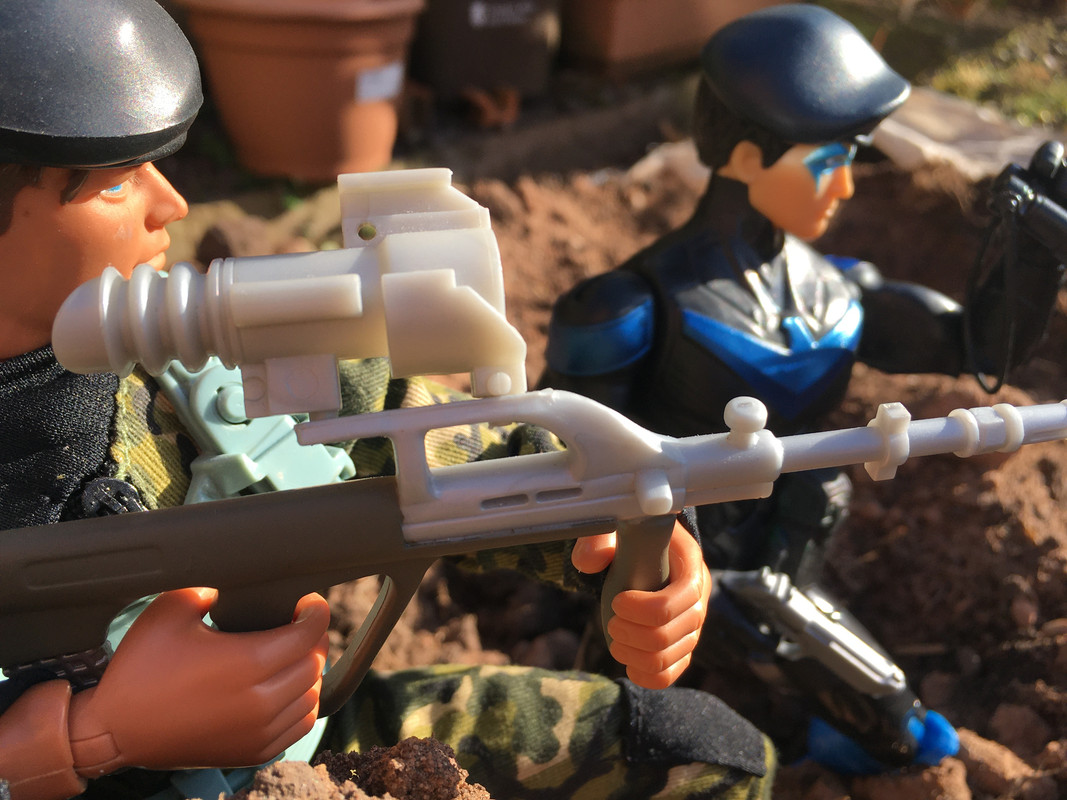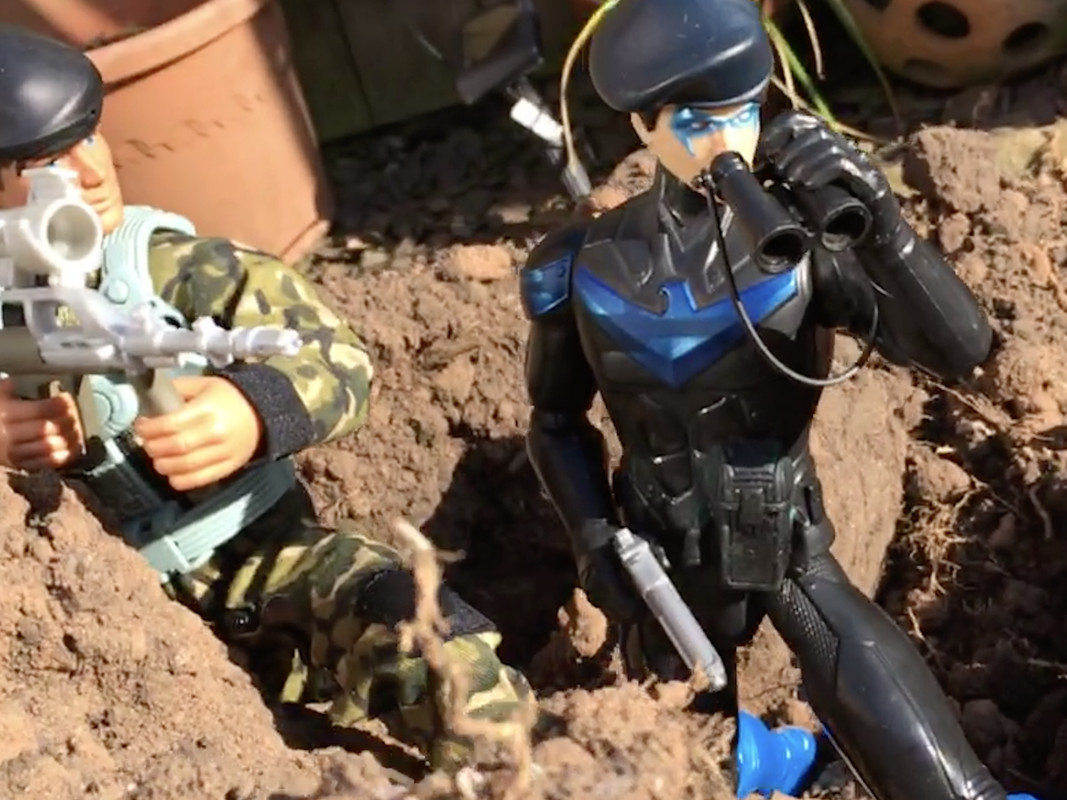 Section Commander Tork of the Elite Guard: "No.. we await orders ... so this is the site of the famous Garden battle of 2017  eh ? "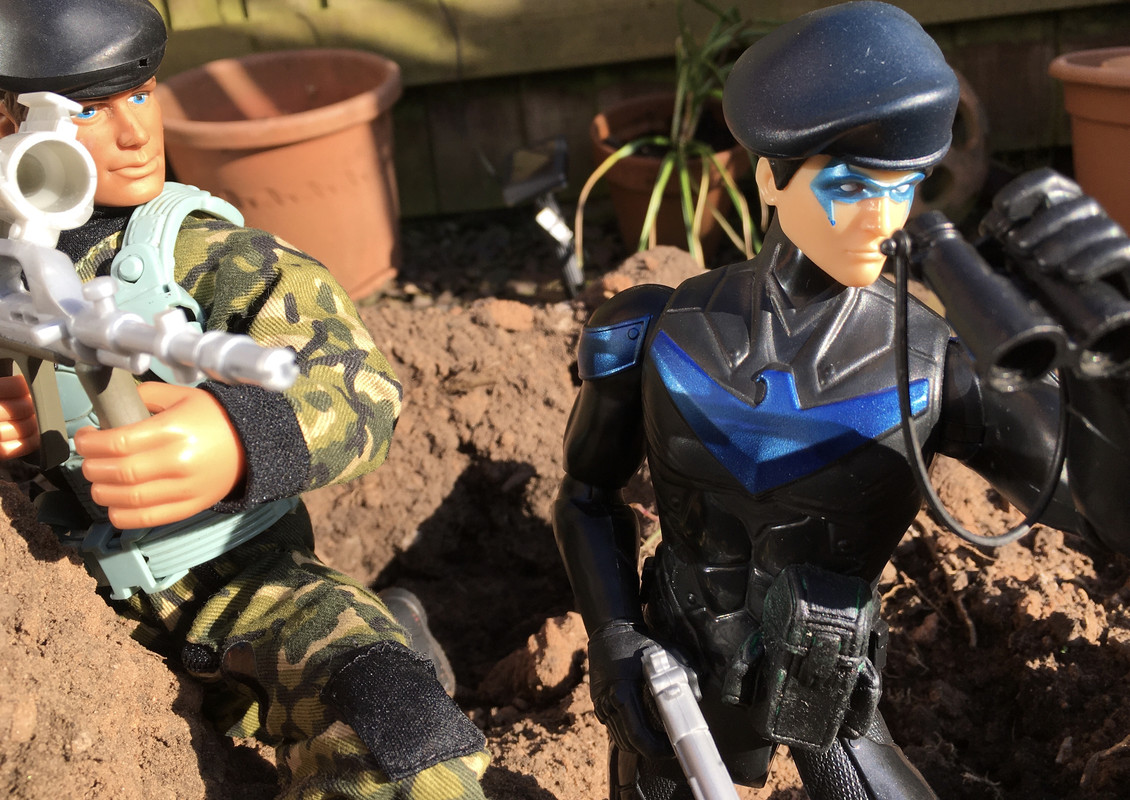 Trooper" " Yes Sir, we nearly had them..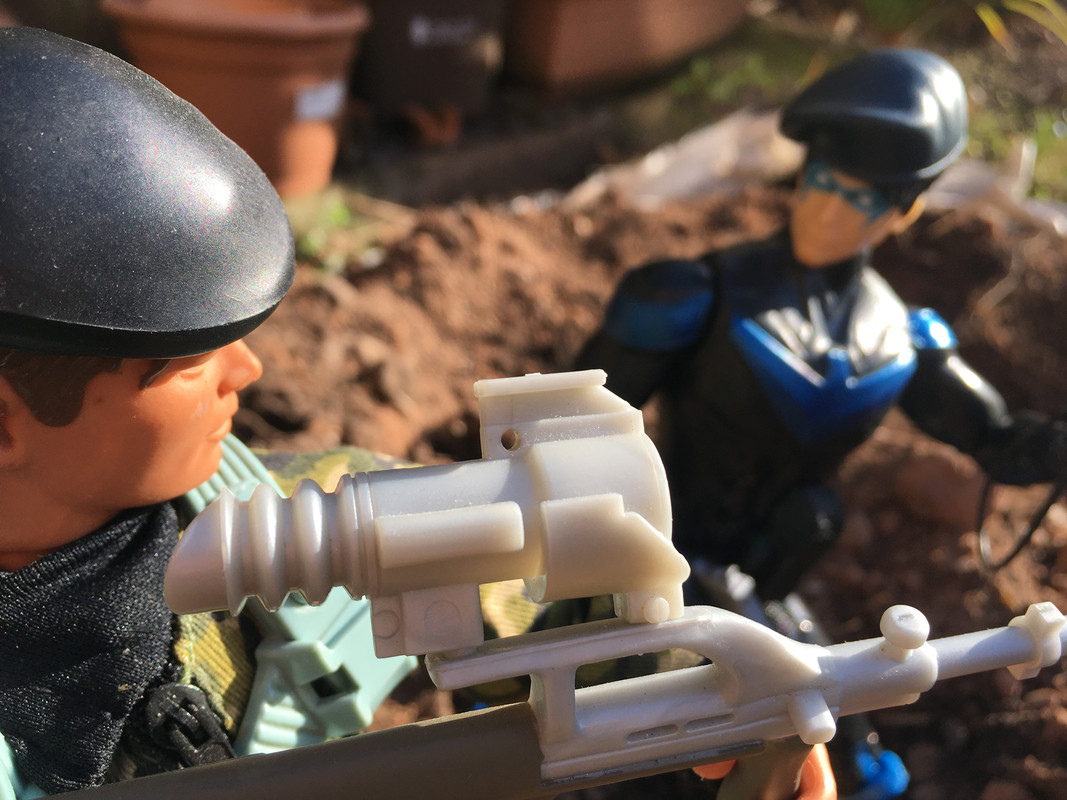 ...if it hadn't been for their VAM never say die spirit we could have taken the day ..."
SC Tork: "Yes, but I sense next time Victory shall be ours !"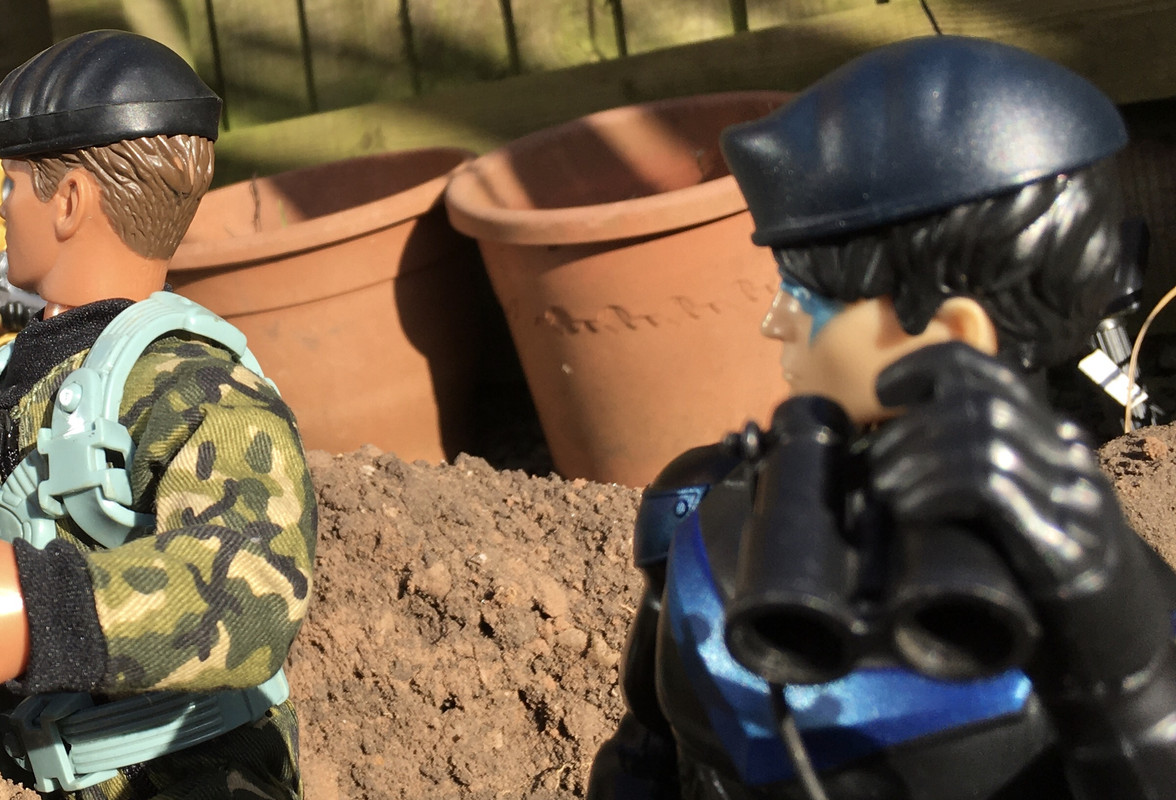 SC Tork: " Commander what are your orders ?"
Commander Covid, OC of the Volgan elite DC shock troopers surveys the scene....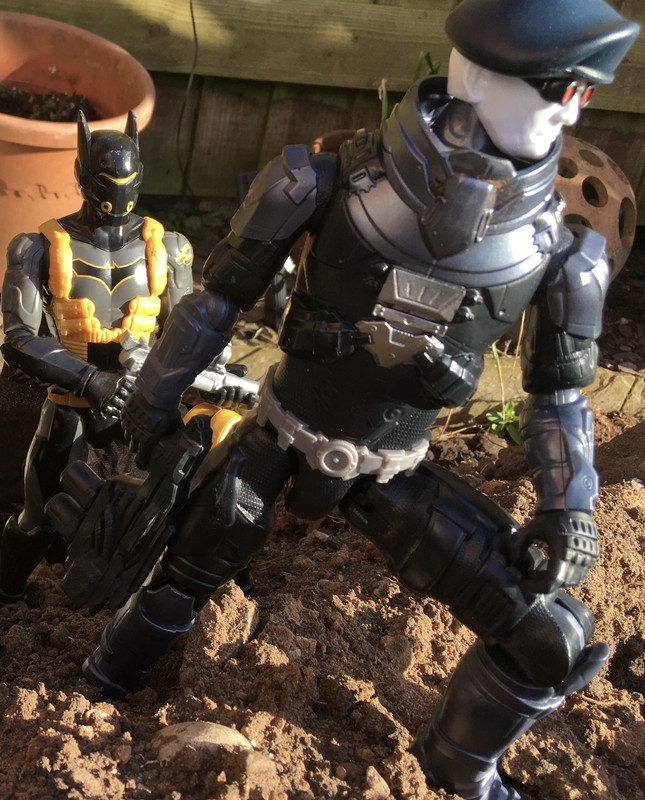 CV: "We watch and wait men ...We must only strike when we are sure of victory..."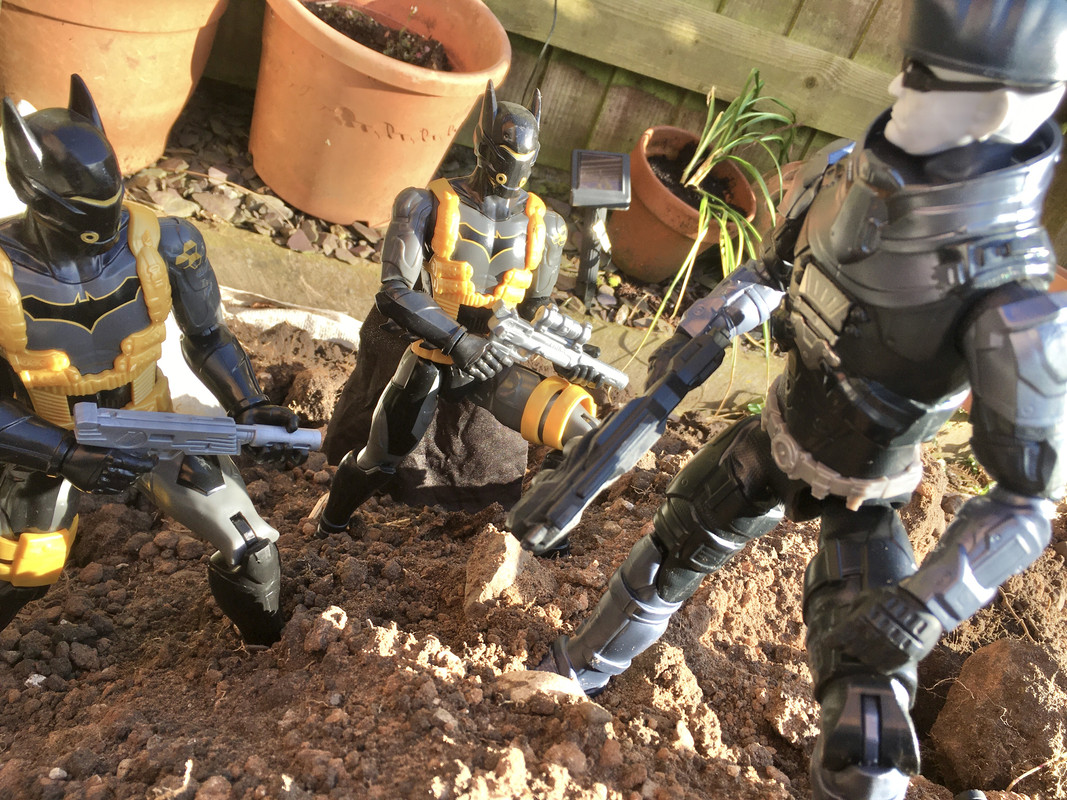 Turning to two of his men "...but we can make sure they have no rest in the mean time  ...Men fetch the rest of the Squads . We will show these Dragonians how a Volgan fights !! "...
TBC